Installing the 1967-1970 Mustang RideTech StreetGRIP Suspension Kit
Our friends at RideTech just finished installing their new Mustang StreetGRIP system. If you haven't heard, the StreetGRIP is a suspension kit in-a-box that corrects some of the major suspension issues plaguing our beloved classic cars. Read along as they complete the install in less than a day!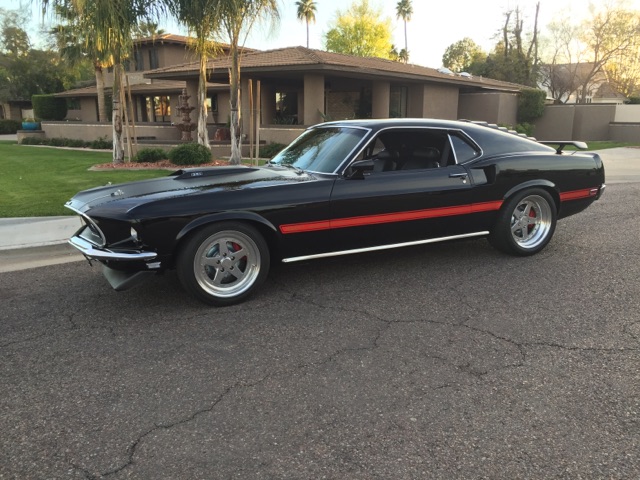 RideTech StreetGRIP
It's probably the most popular American collector car in existence. We're talking about the Ford Mustang, of course. They are plentiful, cool-looking and — if stock is never good enough — super easy to upgrade. At any given time, there are at least a dozen Mustangs floating around RideTech HQ. RideTech president Bret Voelkel has amassed four '69 Mustangs, plus the iconic 1970 Pro Streeter that helped launch RideTech. If you own a Mustang and you prefer to buy products from like-minded people, look no further than RideTech.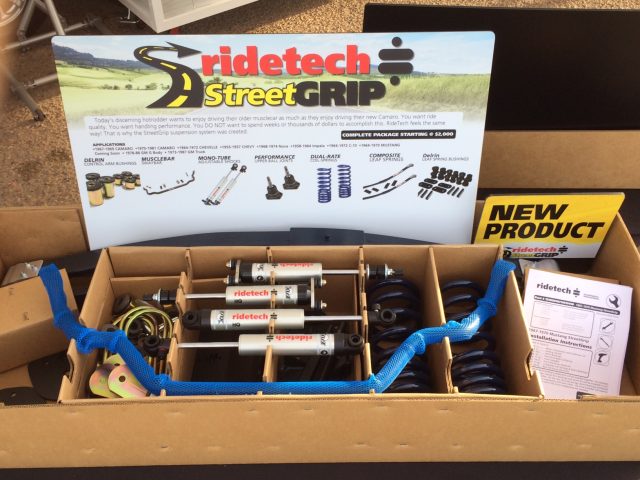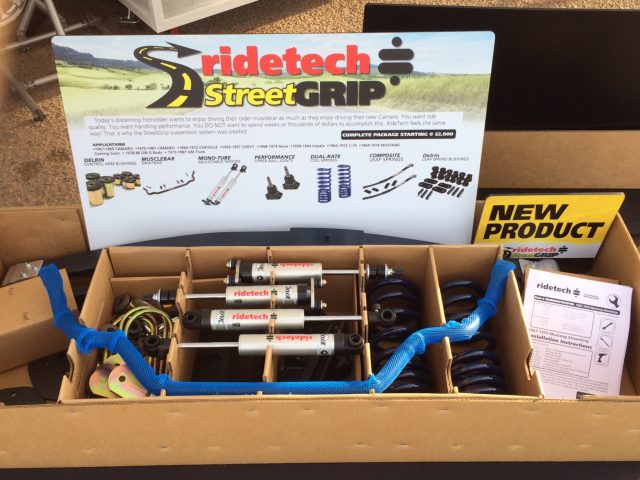 It's no wonder, then, that we put our hearts and souls into developing bolt-on StreetGRIP kits for 1964-1/2 through 1966 and 1967 through 1970 Ford Mustangs.  The kits improve ride quality and handling  while providing the perfect lowered stance.  RideTech StreetGRIP kits also address a couple of key design issues inherent to the Mustang platform, including rear shock placement and front control arm caster/camber curves.
In the rear, StreetGRIP kits include upper shock plate mounts that provide staggered rear shock orientation which, in turn, eliminates or significantly reduces (depending on tire selection) rear wheel hop. RideTech provides composite leaf springs that weigh less than 1/3 of metal multi-leaf springs for significantly reduced unsprung mass.
Up front, RideTech developed dual-rate coil springs that strike the perfect balance between low-load ride quality and performance handling. The springs work in conjunction with a beefy 1.25″ sway bar and geometry-improving ball joint wedges. Two key components wrap up the StreetGRIP kit design: high durometer, self-lubricating bushing and adjustable monotube shock absorbers.  The bushing material, commonly known as Delrin, is far superior to poly and rubber bushings.  Delrin bushings allow for bind-free movement as well as long wear resistance.  Icing on the cake, Delrin bushings do not squeak like poly bushings. If you are considering a competitor's suspension kit, be sure to ask what bushing material they utilize.
The single most important part of RideTech's StreetGRIP kit is its shock absorbers.  RideTech provides premium quality, adjustable monotube shocks with drop forged aluminum bodies and beefy 1/2″ steel shafts.  How good are these shocks? In addition to exceptional ride and handling, RideTech provides a million and one mile warranty.
Follow along as RideTech's new 1969 Mustang Mach 1 receives a new StreetGRIP Suspension System at Barrett-Jackson in Scottsdale. Then click one of these links to learn more about Mustang StreetGRIP kits and individual parts.
1964-1966 Ford Mustang StreetGRIP System and Parts
1967-1970 Ford Mustang StreetGRIP System and Parts