http://youtu.be/TtJGOabDAKM
Bright and early, at 8:00AM EST the crew at RideTech started the countdown on building an entire Corvette in a mere 48 hours. With a slew of mechanics and industry experts, they set to the task. Be sure to check back and watch the entire build unfold.
There was a massive pile of parts, eagerly awaiting their turn to get installed.
The new heartbeat, sure to give this 'Vette a few more ponies…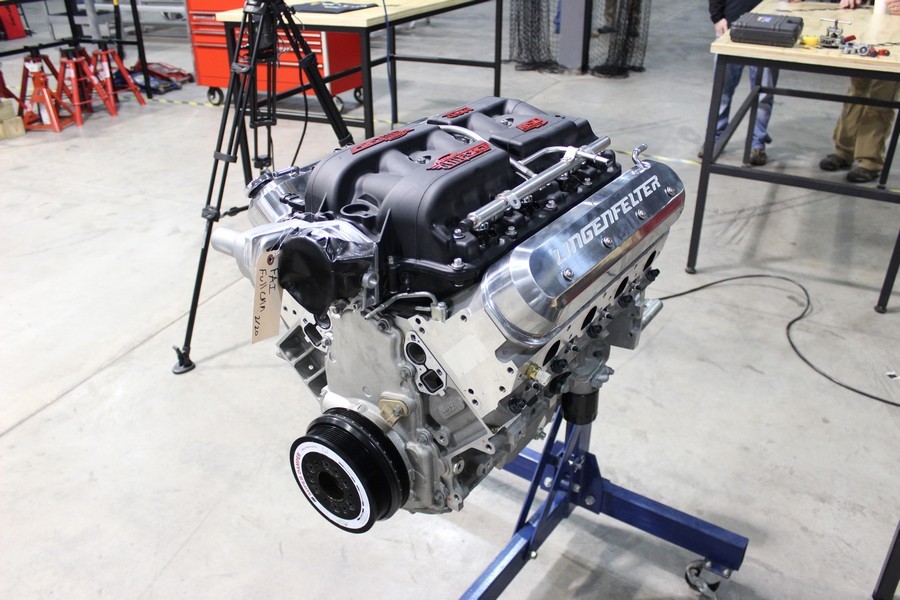 And finally, they drove the car into the building, and within two minutes had started tearing it apart!
Stay tuned as we bring you coverage of the complete build! The crew is working today(Tuesday), Wednesday and Thursday from 8:00AM EST to midnight!