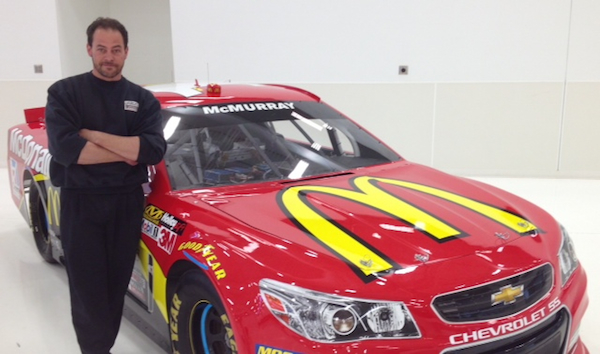 It's been a while since I've posted a Cars For A Living podcast show here, mainly because I only share them if I think there's specific to pro-touring in some way. I've asked Jody in the past if he was OK with things like this, and since this one is what I think a lot of you might enjoy, I'll go ahead a post it.
Here's the link:
http://www.carsforaliving.com/cars-f…nt-fabricator/
The guest was Kevin Bryde, and he's a component fabricator for Earnhardt Ganassi (NASCAR). During the show he talked about how he rose through the ranks, how he started out as an industrial lighting salesman in Michigan, then joined a local race shop, then moved to the South, and finally landed in NASCAR.
I know that a lot of you love building your cars more than anything. If you've ever wondered what it might be like to do that in the world of professional racing I hope that this show helps. We asked him everything we could think of – and Kevin was pretty honest in telling how things really working inside of a high-dollar and sponsor driven sport.
Best of all, he's one of us and was actually introduced to us by John Hotchkis. His fun car is an LS-powered G-Body Olds!