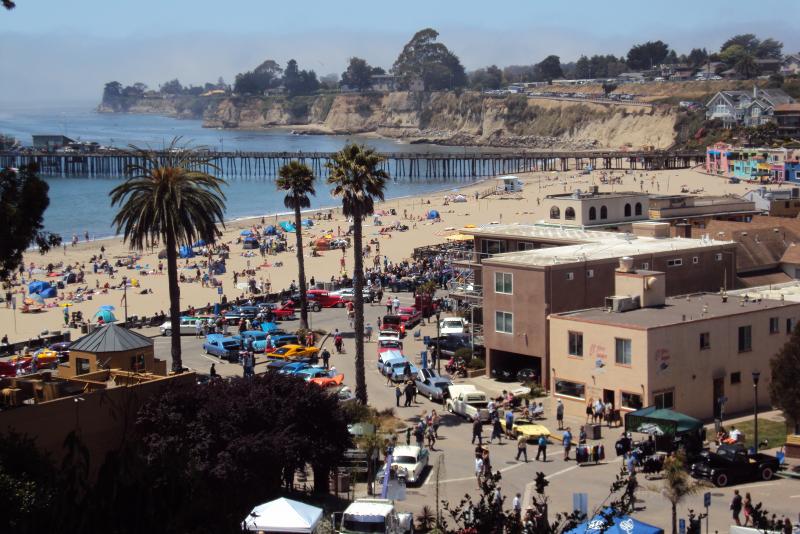 This is a two day event and Saturday is really the day to go with a limit of 300 cars staged in and around the Capitola beach area near Santa Cruz.
This is the 9th annual event and the first for me…some truly exceptional cars were in attendance, you east-coasters eat your hearts out because this is truly a California car experience at it's very finest…even Bruce Canepa ( www.canepacollection.com ) was in attendance…enjoy boys:
Just completed stunning '61 fuelie with only 100.9 miles on the odo, talked to the owner, he has four C1 Corvettes including a dark blue with cream cove '57 fuelie 4-speed.
All pics and text courtesy of John Lipori.