Walking the SEMA 2017 halls, we were stopped in our tracks by this Polara. First off, a Polara? This car was so sneaky most people walked right by it. Upon further inspection it packs a massive motor and sits on a Roadster Shop chassis. Right up our alley for sure. We reached out and found some more information and pictures for you to check out.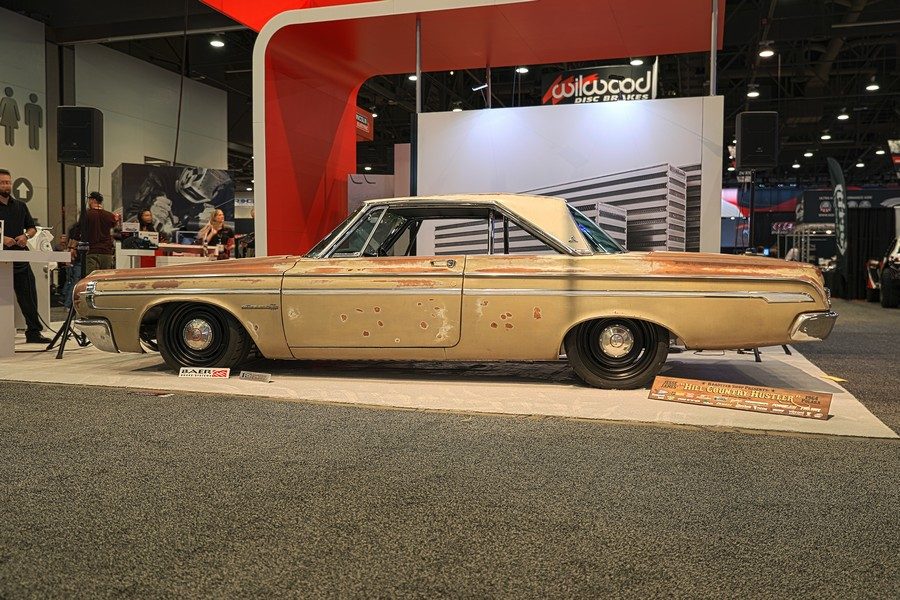 Official Release
Honeywell Garrett along with custom car builder Roadster Shop, unveiled a one-off, twin-turbocharged 1964 Dodge Polara built for Jesse James today at the SEMA Show in Las Vegas, NV.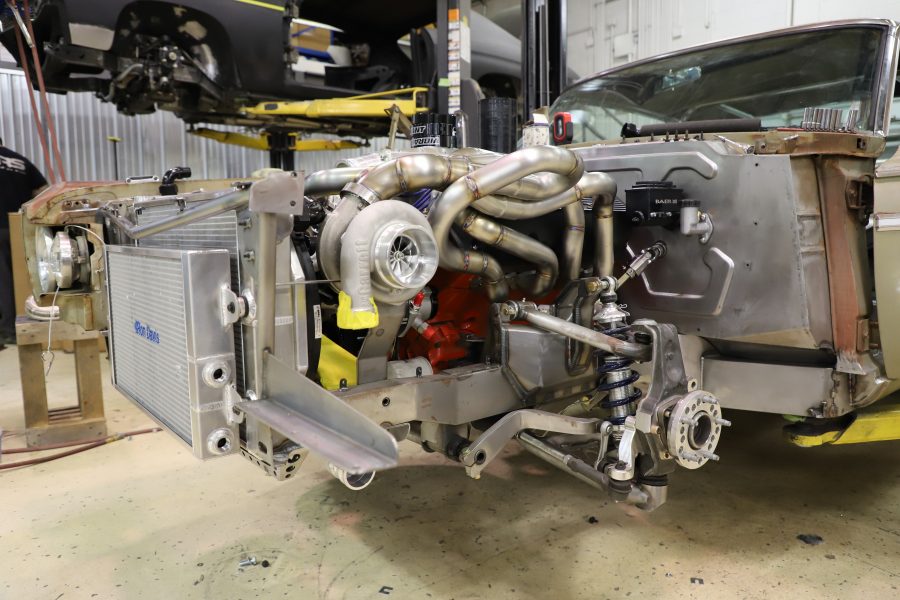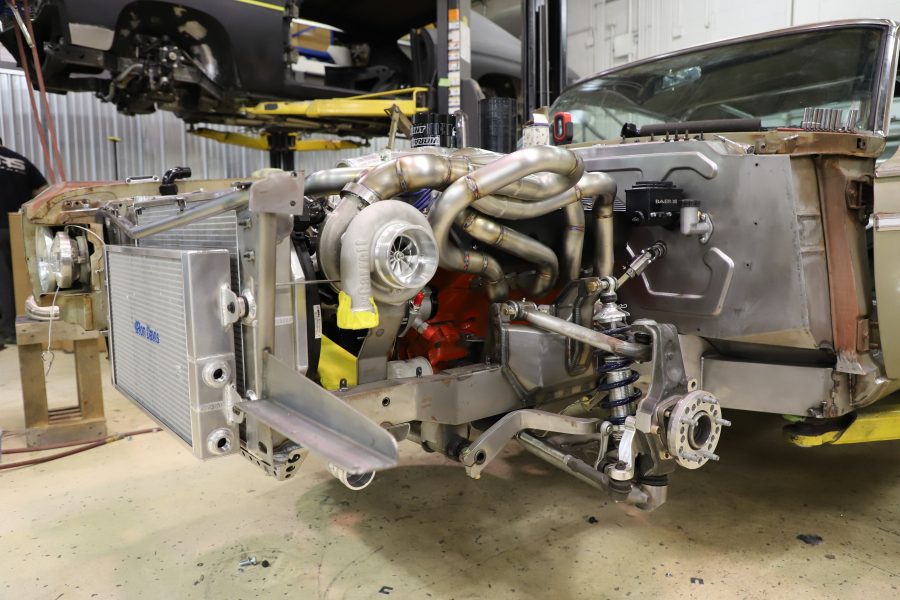 Jesse's Polara is powered by a 426ci Wegner Motorsports-built Hemi, with a custom intake manifold and stainless turbo manifold, connected to twin Honeywell Garrett® GTX3582R turbochargers. Cooling is handled by a Honeywell Garrett air-to-water intercooler and a radiator and heat exchanger built by Ron Davis. To put the power to the ground, the Mopar utilizes a Tremec T-56 transmission modified by Blower Transmission, coupled with a Driveshaft Shop driveshaft and a Strange Engineering rear end.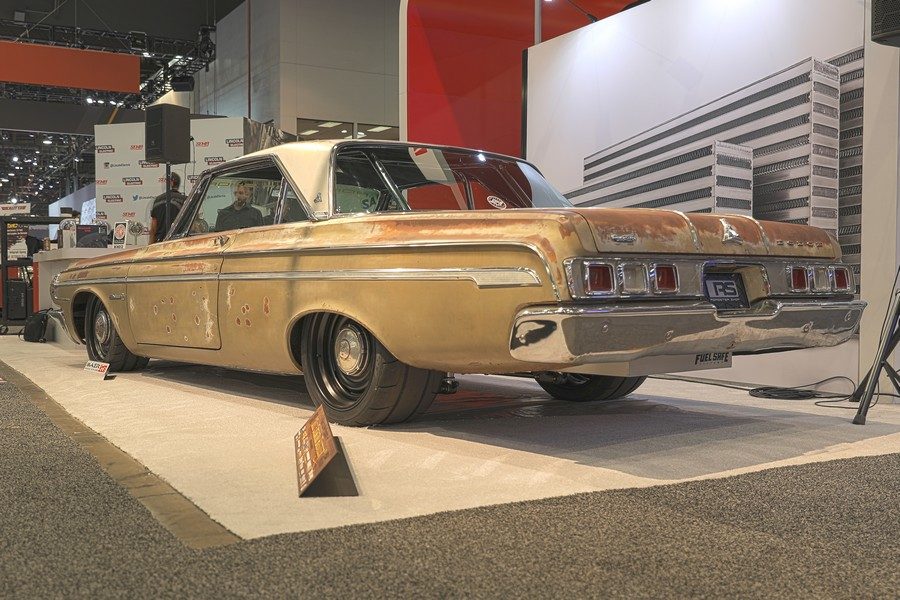 One of the standout upgrades on the completely stripped interior is the set of bespoke fiberglass seats mounted to custom bead-rolled floors, complimented by matching inner fenders, firewall and transmission tunnel, paired perfectly to gauges by Classic Instruments. On the outside, the 19" wheels provided by Forgeline are wrapped with Nitto NT505R tires, backed by 14" Baer brakes to offer plenty of stopping power for the big sedan. Bringing the entire build together is Roadster Shop's signature Fast Track chassis with Penske coilovers and splined rear sway bars, giving the car completely modern handling characteristics.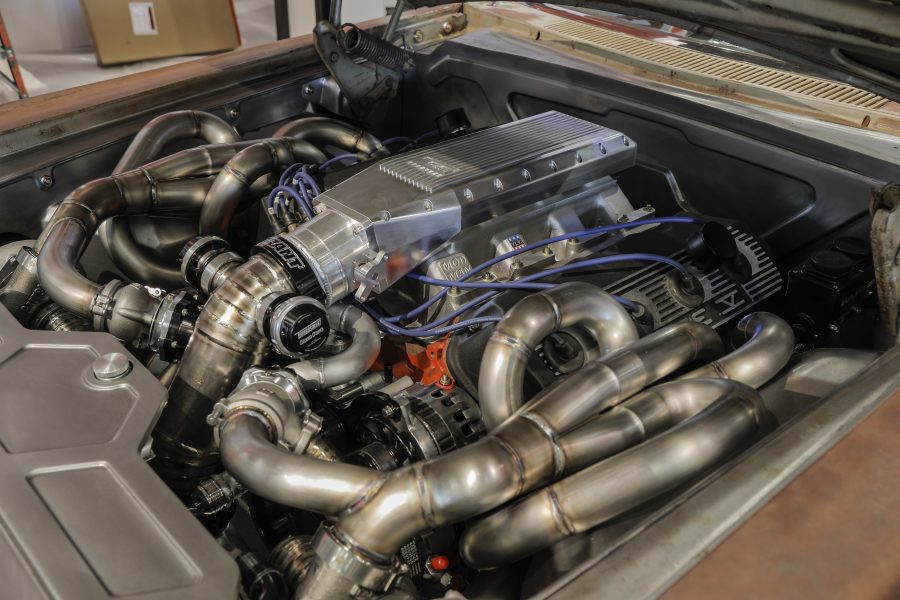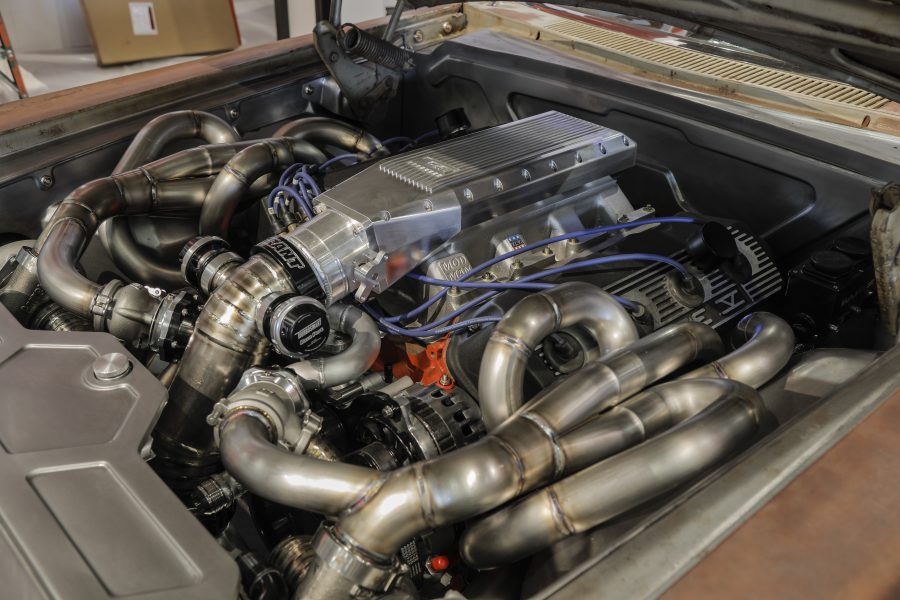 For more information on Honeywell Garrett's motorsports efforts and Honeywell Garrett products, visit garrett.honeywell.com. To follow the build and see photos from along the way, visit the Roadster Shop website HERE.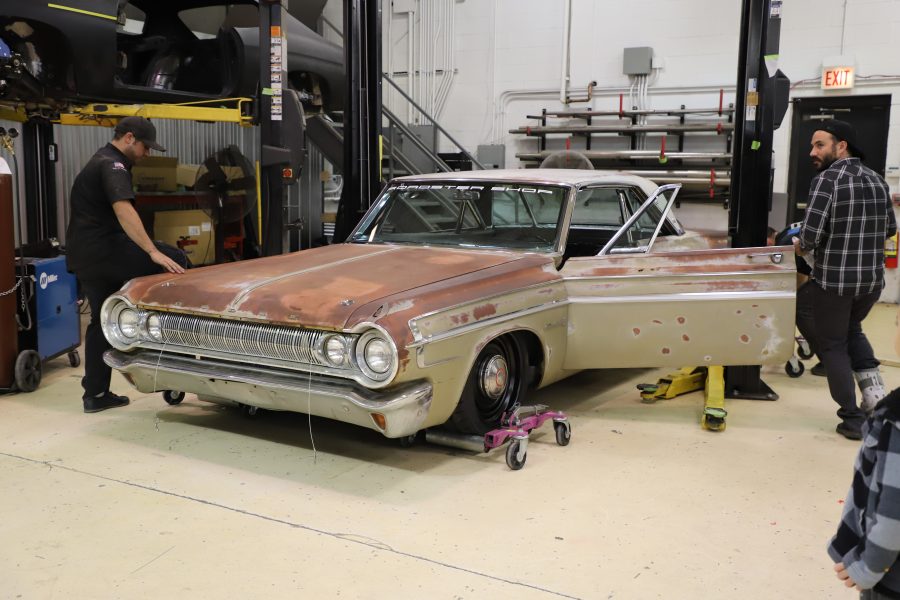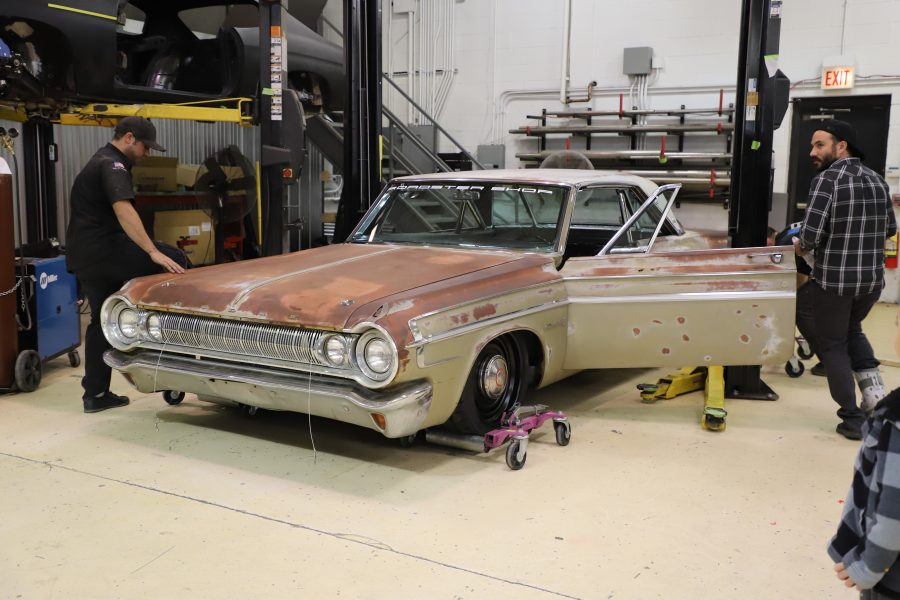 Specs
Built by: Roadster Shop
Owner: Jesse James
Rendering: Chris Gray Roadster Shop
Drivetrain
Engine: Wegner Motorsports 426 Hemi with custom intake and Billet Specialties Tru Trac
with custom one-off stainless turbo manifold
Forced Induction: Honeywell Garrett GTX3582R standard and reverse rotation turbos with Honeywell Garrett air to water intercooler
Transmission: T56 by Bowler Transmissions
Rear end manufacturer:  Strange
Drive Shaft: Drive Shaft Shop
Steering
Type: Rack and Pinion
Manufacturer: Maval
Steering Column: IDIDT
Interior
Seats: Custom molded fiberglass buckets by RS
Gauges: Classic Instruments
A/C System: none
Fabrication: Custom floors and trans tunnel with deep draw panels and bead work
Wheels and Tires
Wheel manufacturer/model: Forgeline Roadster Shop OE1
Font wheel size: 19×10
Rear wheel size: 19×12
Tire Manufacturer/model: —–Nitto NT505R
Front Tire size: —–285/35/18
Rear tire size: —–345/30/19
Exterior
Paint Manufacturer:
Paint Color: Original Patina
Paint Booth: —–
Tail light lens: Original
Fuel
Fuel Type: C16 VP
Fuel Pump: lift pump
Fuel Tank/Cell:  Custom Fuel Safe fuel cell
Fuel Management: Radium Engineering custom surge tank
Brakes
Front Manufacturer:  Baer
Front Caliper Specs: 14"
Rear Manufacturer: Baer
Rear Caliper Specs: 14"
Electrical
Battery Location: Trunk
Battery Manufacturer: XS Power
Exhaust
Header Manufacturer:  Titanium by B-Rogue
Exhaust Manufacturer:  Titanium by B-Rogue
Cooling
Radiator:  Custom by Ron Davis
Fans: SPAL
Chassis
Chassis: Custom Roadster Shop Fast Track Chassis
Suspension
Front Suspension Manufacturer: Roadster Shop Fast Track IFS
Front Suspension Type:  l a-arm IFS coilover
Rear Suspension Manufacturer: Roadster Shop
Rear Suspension Type: coilover 4-link
Shock Manufacturer: RS by Penske
Sway Bars: splined bars front and rear
Corporate Sponsors
—–
Product Sponsors and Partners
—–
Honeywell Garrett
Billet Specialties
Ron Davis
Forgeline
Nitto
XS Power
Radium Engineering
Fuel Safe
Baer Brakes
Penske
Borla
Bowler
Strange
American Autowire
XRP