Short skirts, high heels, and tall hair. The 1980's were a hell of time for music and innovation. Just like in the 1950's where the cars were space race influenced, the 1980's cars were futuristic with high tech.
Enter Tom and Valerie Pichette's 1988 Pontiac TransAM GTA. If Pontiac was able to go into the future in 1988 and grab parts, this is how the car would end up. Full of 1980's style with 2010's technology.
1988 Pontiac TransAM GTA
Dubbed DragonladyGTA, the Pichette's TransAM has definitely had some sugar poured on it. "We originally picked this car up in 2008 for duty at the drag strip. But then in 2010 we took the car to an autocross event and the rest is history," explained Valerie. "From then on out we wanted the car to go faster, turn quicker, while meeting people and making friends. The main thing was to have lots of fun," continued Valerie.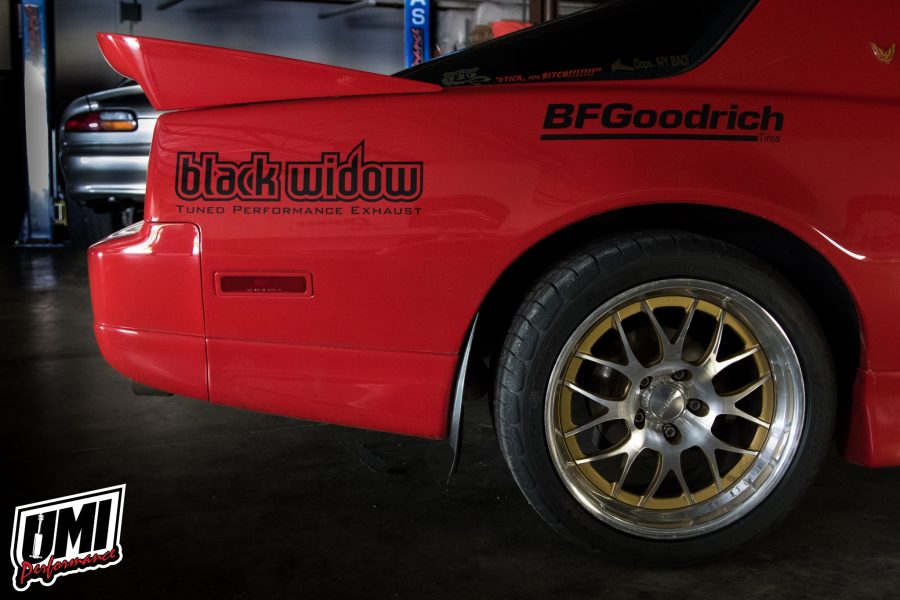 Kickstart My Heart Under The Hood
Let's face it – the original power plant in this even when new was a turd. Back when things were all choked up with SMOG regulations and we hadn't quite figured out how to make power with them.
The original engine and trans was swapped for a much more powerful LS3. The engine was fitted with a complete Texas Speed and Performance forged rotating assembly which bumped the cubic inches up to 418. The valves are tickled opened with a Lunati 227/239 camshaft.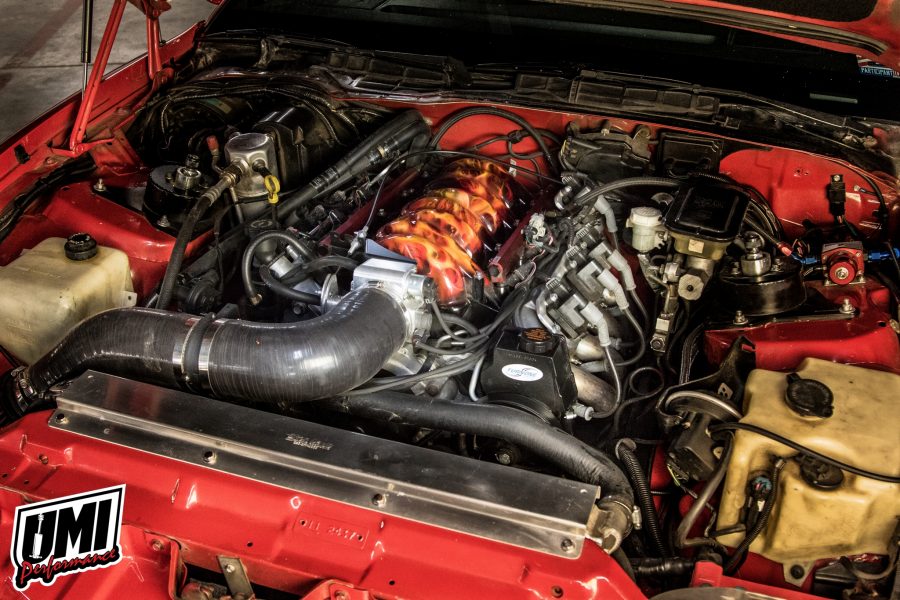 Finishing off the engine is a set of Chevrolet Performance CNC machined LS3 heads and a factory LS3 intake. Exhaust flows through a set of Stainless Works headers and depending on where they are racing, usually a set of Black Widow Exhaust mufflers.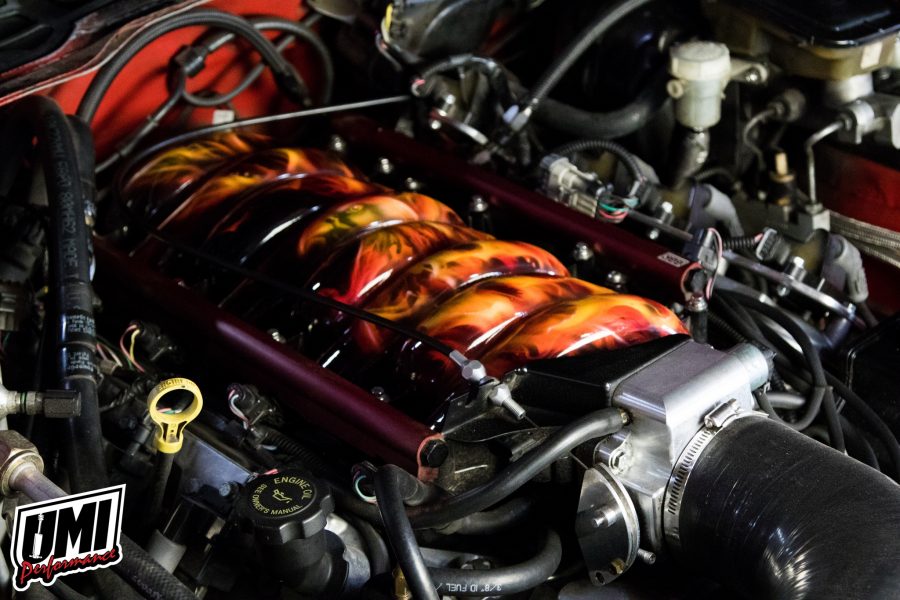 Backing the Symphony of Destruction is a T56 Magnum transmission fitted with a Centerforce clutch. Further back is a Moser 12-bolt rear end with Ford large bearing ends and an Eaton TrueTrac differential and 3.42 gears.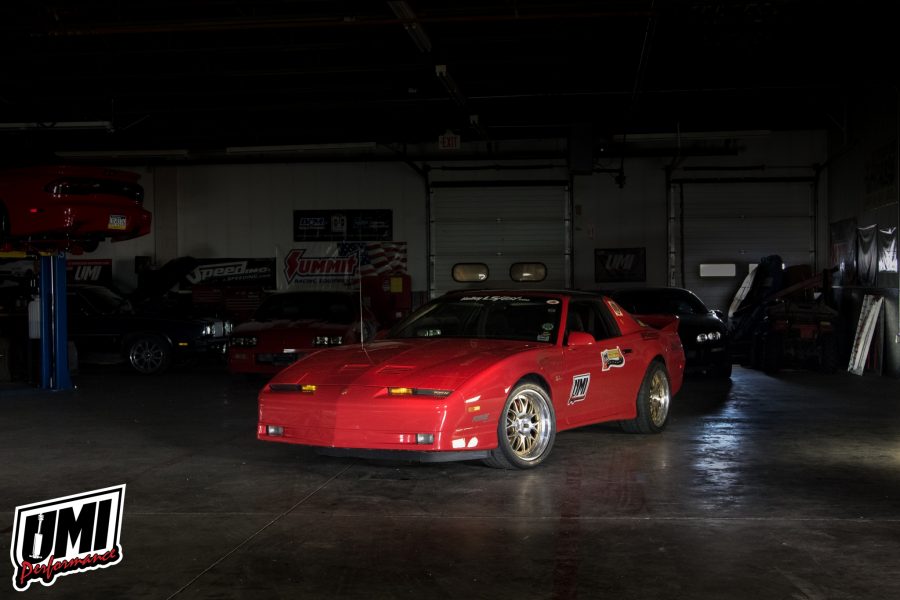 Nobody's Fool Under The Car
"Here's my credit card, send me everything you have." That's not what the Pichette's said, but it might as well have been. Everything under this Cherry Pie is 100% from UMI Performance.
"We run the full gaunlet of UMI Performance parts. In the front we have UMI's Tubular road race K-Member, Tubular A-Arms, Double adjustable shocks and weight jacks with 1000lb springs," explained Valerie. "In the rear we have UMI's Tubular lower control arms, Torque arm, Watts link, and the cherry on top is their adjustable coil overs with 400lb springs," continued Valerie.
The Pichette's race this car nationwide. Even though they are based in Arizona, these pictures are in Pennsylvania. There's no doubt in anybodies mind that this car flat out handles with this suspension set up.
I Wanna Rock These Wheels and Brakes
The Pichette's picked the perfect set of wheels to compliment this ride. Since we all know Valerie can't drive 55, she needs a set of rubber and brakes to keep her safe and able to stop effectively.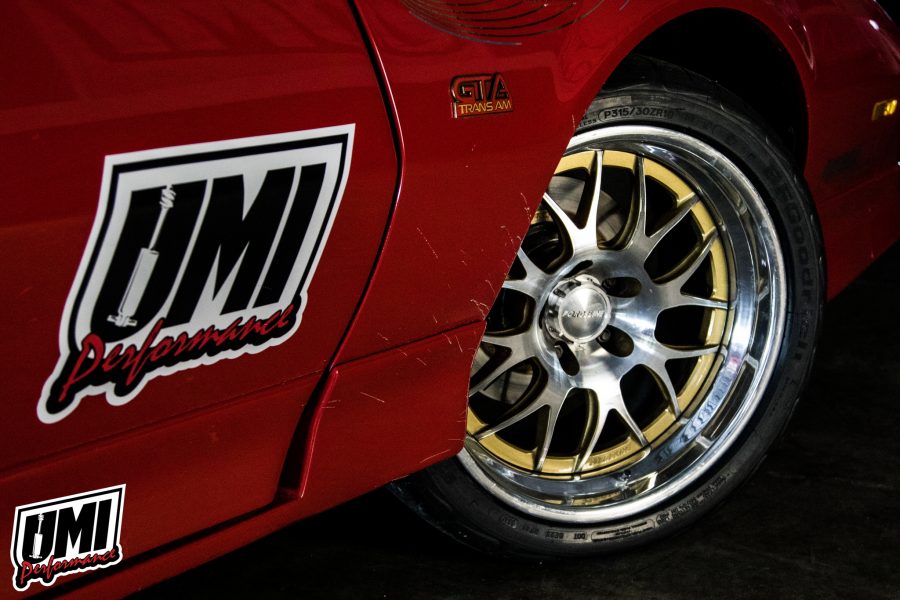 Instead of going with a traditional black or chrome wheel, they called Forgeline. They went with a polished and gold combo GW3R's that make us Shout At The Devil for more. All four corners are squared with a 18×10.5″ wheel. Wrapped in 315/30 BFG Rival S's, these Forgeline wheels stick to the ground like glue.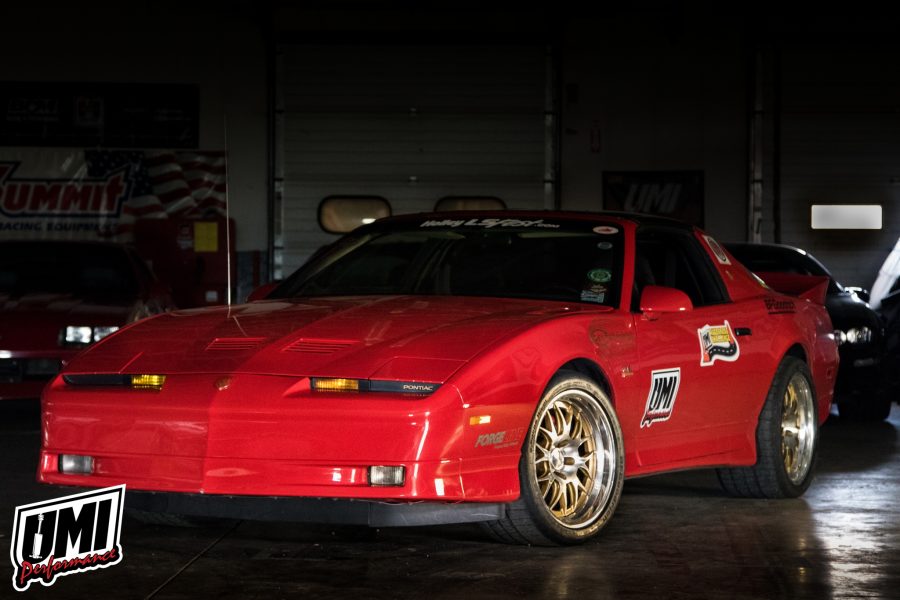 Behind the wheels in the front are a set of Wilwood four piston caliper brakes while the rears remain stock for the time being.
The Final Interior Countdown
The inside of the car remains fairly stock but a few touches to upgrade comfort and safety. For starters a complete roll cage was installed by Brian Finch of Finch Performance.
The dash was fitted with an Intellitronix digital gauge cluster. These gauges scream 1980's and perfectly compliment this hell on wheels. A set of Corbeau CR1 seats keeps the Pichette's in place along with a set of five-point harnesses.
Naturally, you can't have a ride that oozes 1980's bad assery without a rocking stereo! Stuffed inside the car is a complete stereo system. We knew this ride was cool when we turned the key on to move the steering wheel and the stereo automatically connected to Hair Nation radio and started blasting some Poison!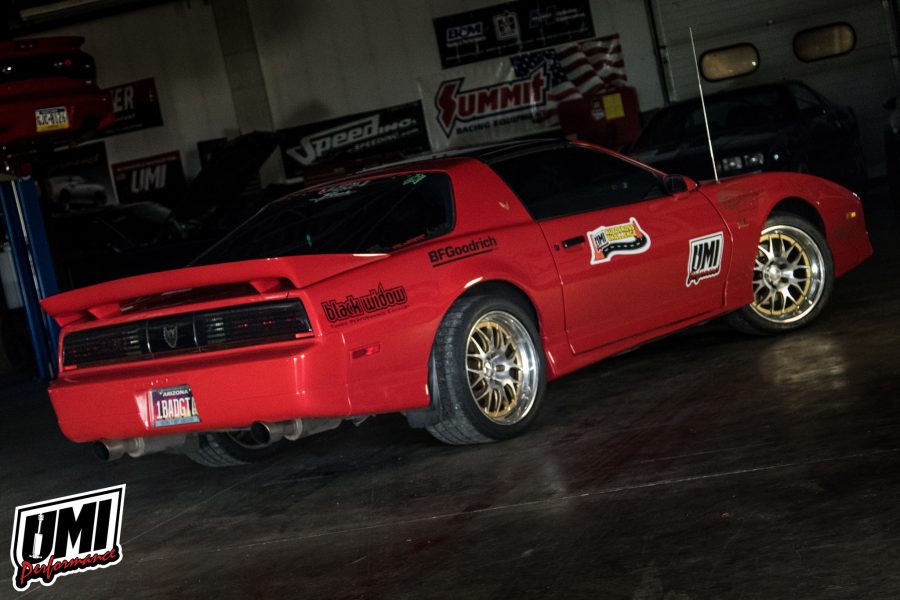 Roll The Credits
Valerie and Tom wanted to thank a few companies that helped to make this car possible. Ryan Kirkwood of UMI Performance, Will Baty of Centerforce, Bill Speed of Black Widow, Jeffrey Baluyot of Wilwood, Brue and Tyler Hawkins at Hawks Motorsports, Brian Finch of Finch Performance, David Schart of Forgeline, Bill Howell of Autocrossguys.com and Rob and Trish Byrd of Racing Byrds.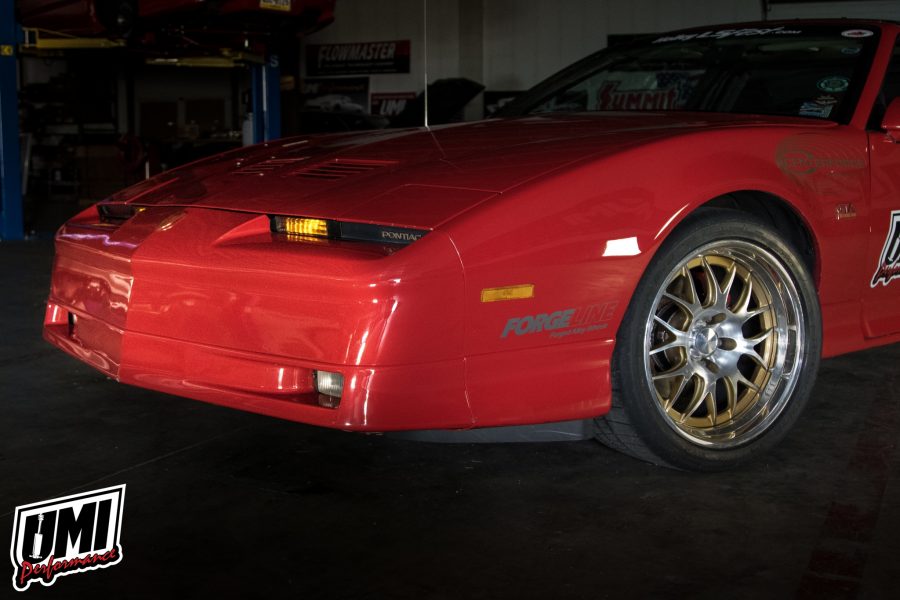 "A special thanks to Dale Betram for unending patience with both mechanical questions and driver instruction. Barbara Gilliam as well for taking care of the house pets while we're away," finished Valerie.