Good Guys Lone Star Nationals 2018
Our first time at the Good Guys Lone Star Nationals and were we ever impressed! Texas knows how to have a car show. Located at Texas Motor Speedway, just north of Dallas, the Good Guys show was one amazing event. There's not too many other events that can hold a flame to this show.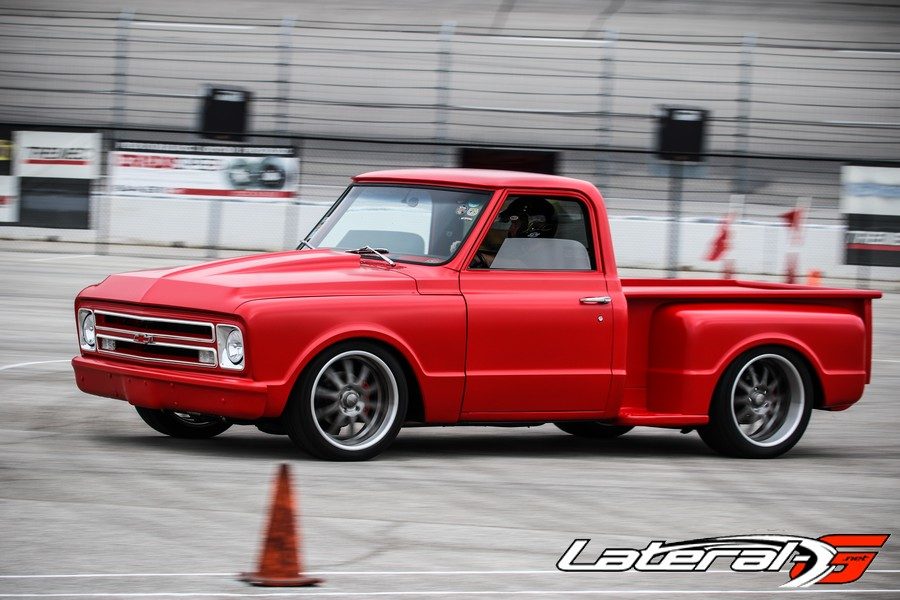 With over 4,000 cars, there was no shortage of awesome rides to check out. From Hot Rods all the way up to Third Gen Camaros – even new cars on All American Sunday. Saturday was the day we were walking around in awe. There was the things you'd expect from a Good Guys show – vendors, food, cars, autocross, and everything else. This one also had a freestyle dirt bike show and being inside the Texas Motor Speedway, it also had NASCAR ride alongs. Pretty awesome to be watching a car on the autocross while hearing the sweet sound of a Monster Cup style car cruising around the speedway at 160+MPH.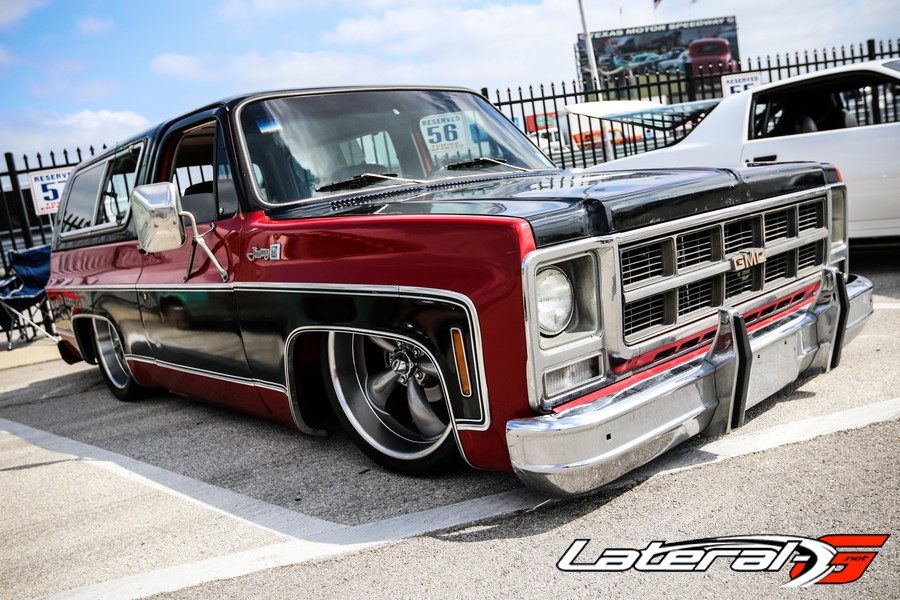 The amount of vendors seemed greater than some of the Good Guys shows as well. We were able to chat with lots of companies such as Forgeline, Eddie Motorsports, UMI Performance, CPP, RideTech, Baer, Painless Performance, Lokar, Clayton Machine Works, QA1 and Auto Meter just to name a few. Our wallet was empty by the end of the weekend but our cars will have some new parts!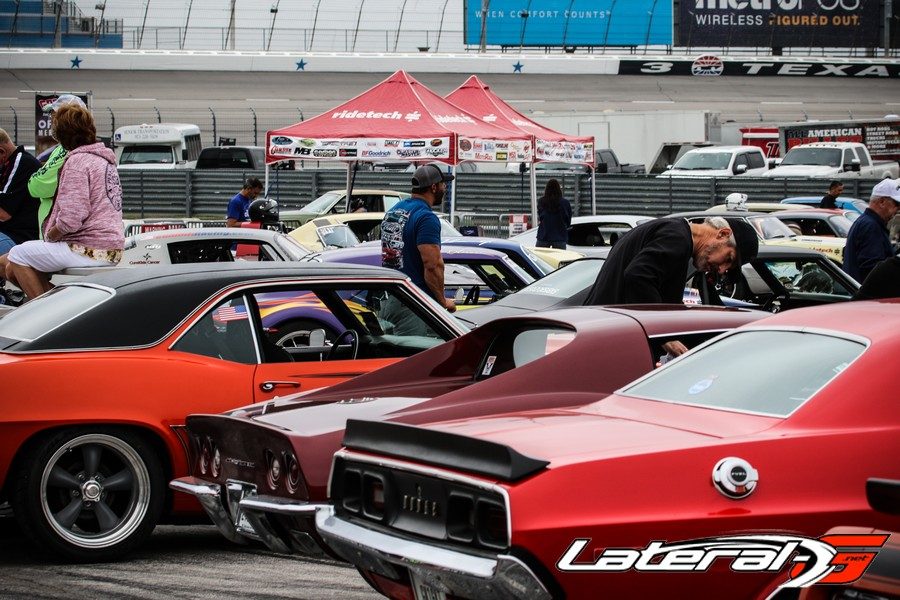 Autocross
The autocross was definitely where our favorite action was taking place though. After entering the South entrance of the track, we started our way up to the North end of the track. The track was small but well laid out. Basically the course went from one end to another of the autocross area several times. This allowed for some fast paced straits with chicanes, and three 180-degree hairpin type turns. The result was a track with some technical and some speed throw in. Fun to watch and times were in the low 30's for most, with a low 29 second run here and there.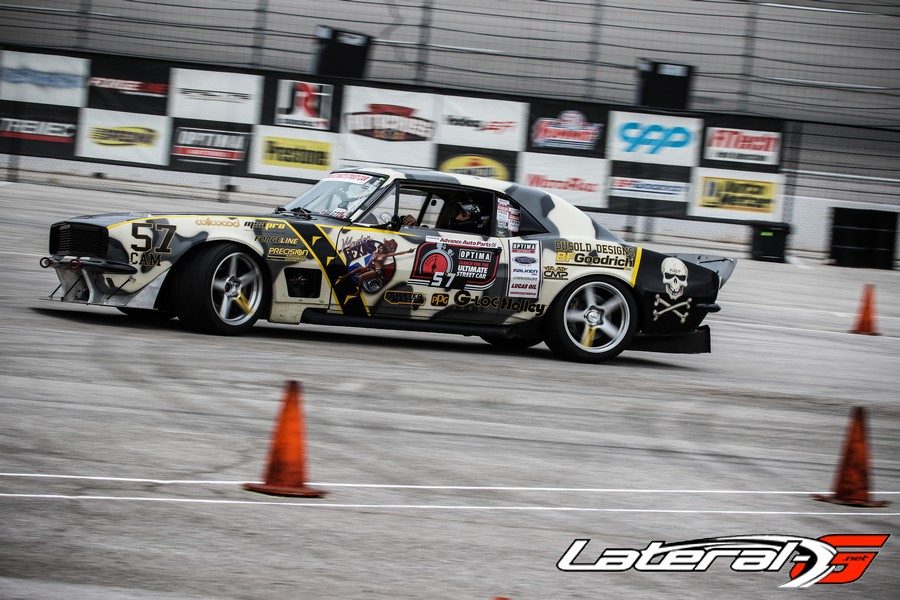 There was no shortage of amazing cars out on the course too. There was a ton of competition from the crews at RideTech and UMI, along with competitors like Mike Dusold. They were all pushing and trying to get the win and see would stand atop the podium.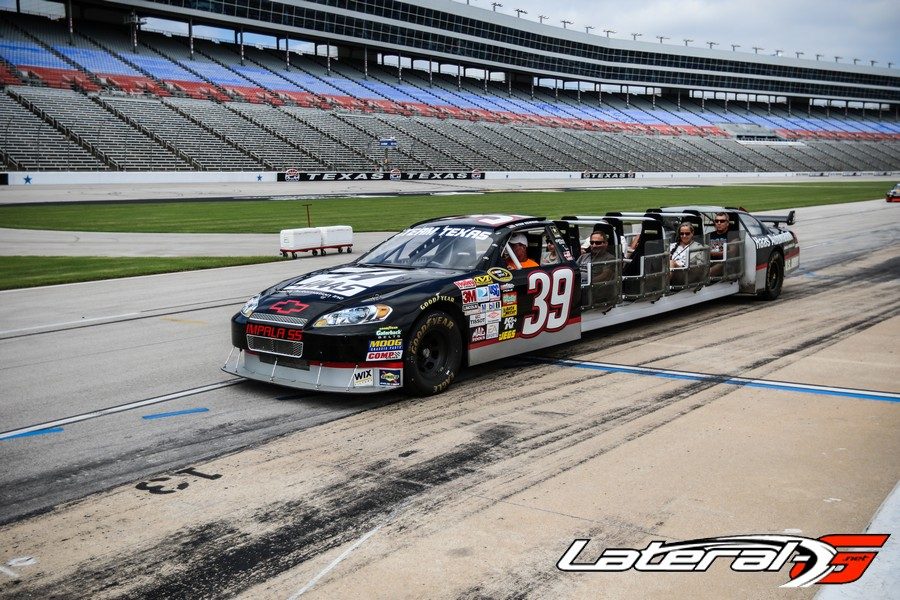 There was rain in the forecast for most the weekend. Minus a light rain for about 10 minutes, the weather was beautiful all weekend. Warm and lots of sunshine despite the small rain shower. Sunday the clouds cleared up for an absolutely beautiful day. Sunday was also All-American Sunday where we saw some new 'Vettes and Camaros out running the autocross having a heck of a time.