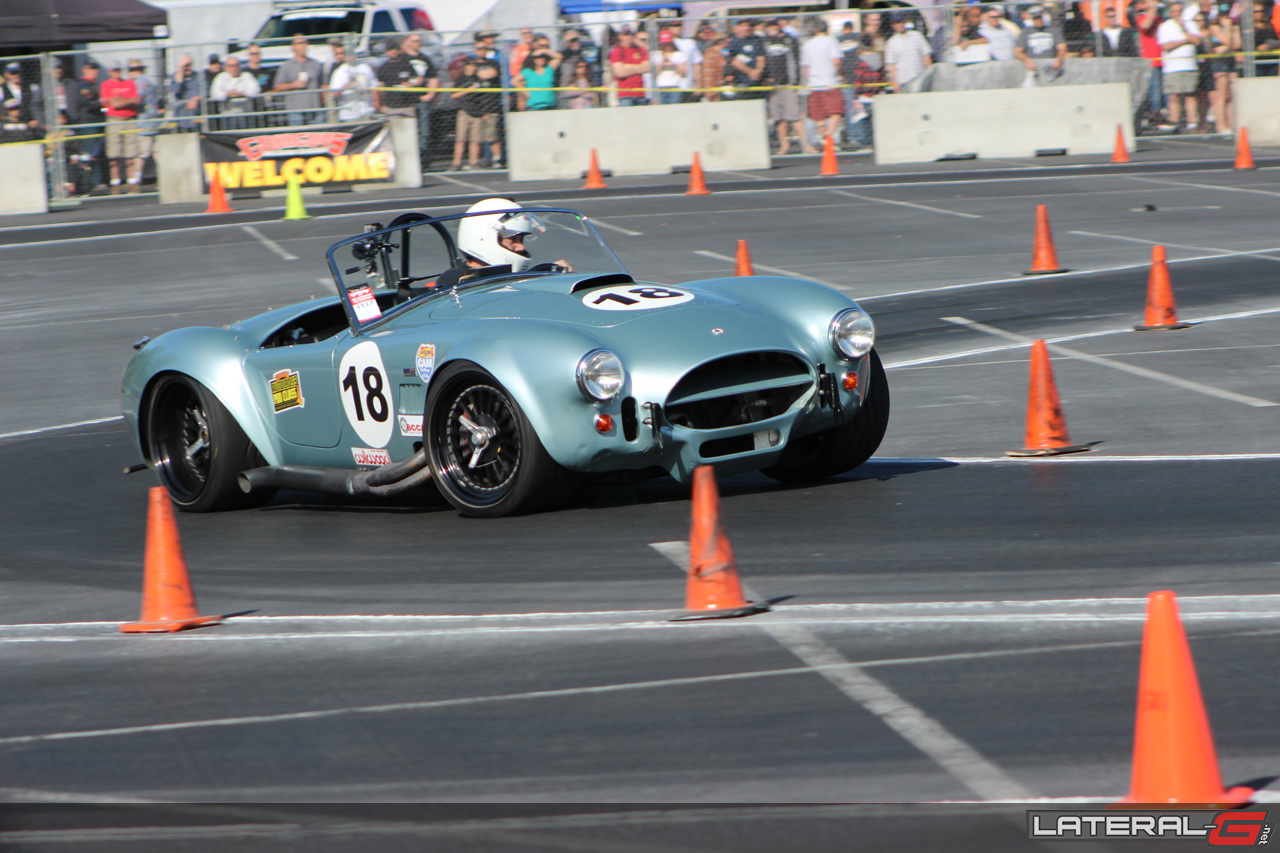 Had a buddy ask me if I'd tow a car down to the Goodguys show this weekend in Pleasanton. He didn't have to ask me twice, I grabbed my wife and we headed out early Saturday morning for the two hour journey to the Alameda Fairgrounds in Pleasanton.
We arrived around 8 am and the place was PACKED! I was there a couple years ago and it was busy, but this year the word was out, and it seemed like everyone was there to check out the event. We got the car unloaded and made our way into the fairgrounds. As soon as I found a place to park my buddys car we headed out to see what was going on. There was pretty much any kind of car you could think of, total overload for a car guy.
I spent the majority of my time shooting the cars on the autocross. The course was tight and well laid out, with several corners that could make or break your time. There were first time autocrossers, experienced, and even a couple of pro drivers,  Al Unser Jr. and Robbie Unser. There was a wide range of cars and trucks competing which made it a lot of fun to watch. As the laps were turned the speeds went up and the times dropped. There were a few spinouts, and more than a few cones were harmed in the making of this event lol.
Although I like all kinds of cars, I have a special fondness for the protouring style of muscle car. Besides the overall beauty of the design, a true protouring build also means you can get out and enjoy them, drive them anywhere. Who doesn't like the muscle car look but with improved handling, braking and power?
The next time someone asks me why I can't just leave them alone, I'll just show them this pic…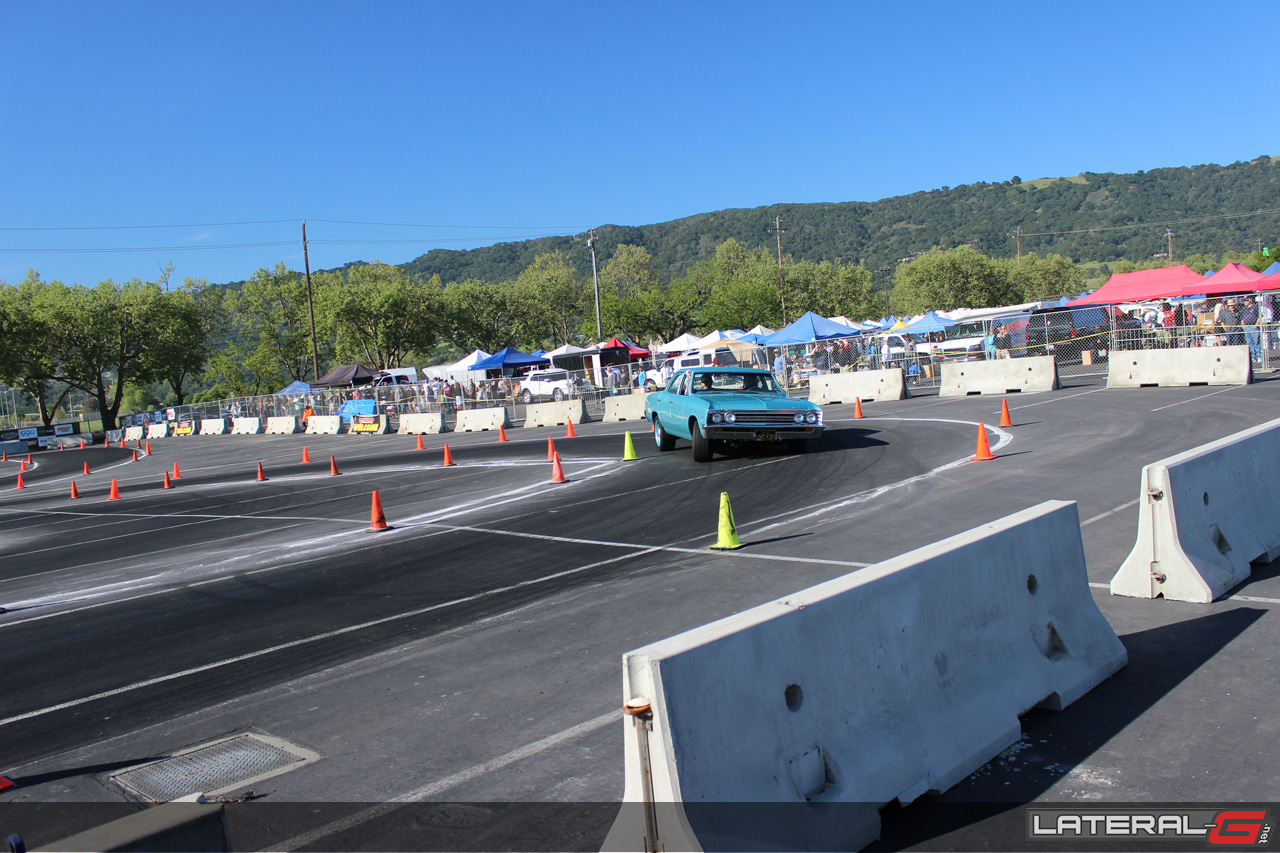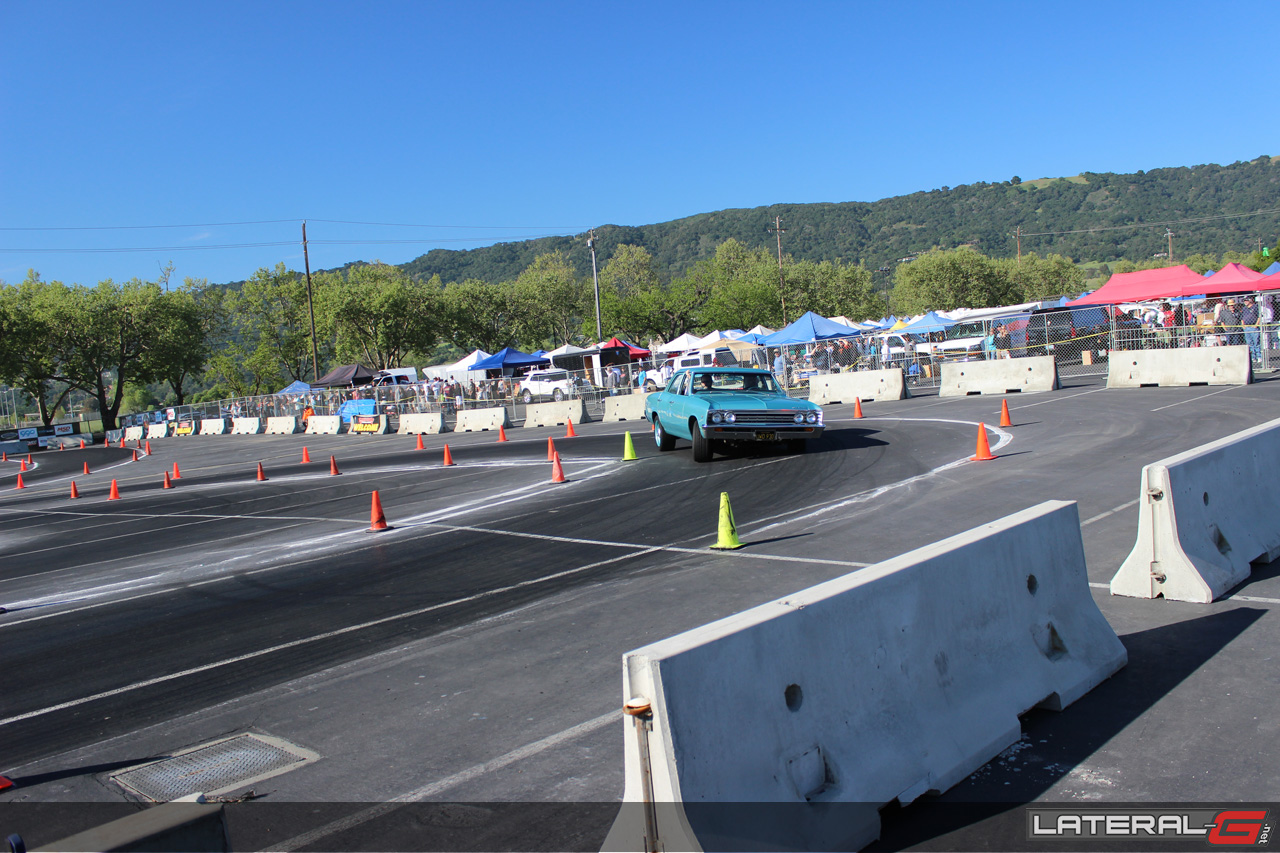 I definitely give the guy credit, he really wheeled that Chevelle around the course. He looked like he was having too much fun, quite entertaining to watch. But if ever there was an excuse for a suspension upgrade…
There were also thousands of cars in the show area. Everywhere you turned it was a sea of color, and pretty much any kind of car you could imagine. Two days wasn't nearly enough time to check out everything that showed up, but I did my best. From bone stock factory offerings to heavily modded protouring cars, vintage antique iron to fully blown show cars. There was definitely something for everyone. Add in all the vendor booths and food choices, and this is an event you do not want to miss next time.  Goodguys does an excellent job at putting out an incredible event that appeals to pretty much everyone.
Here's the final results of the autocross. Congrats to Brian Hobaugh, Sean Johnson, Erich Montieth, and Craig Watts for each winning their class.


Check out nearly 400 pics of the action below.