Grand National Roadster Show 2017
This past weekend marked the 68th year for the Grand National Roadster Show in Pomona, CA. This show is the longest running indoor car show in the world and it didn't disappoint. This show is known for bringing some of the most detailed and highest quality builds that money can buy.
Last year we decided to poke around the show for something fun to do. We had a blast and quickly added it to our list of must-do shows for 2017. What's unique about this show is that it is primarily indoors along with the diversity of cars on display. There is roadsters, Pro Touring rides, hot rods, low riders, and just about everything in-between including motorcycles. If you appreciate hard work and an engine, this is the show for you.

Americas Most Beautiful Roadsters
Our first stop was to check out AMBR, or America's Most Beautiful Roadsters. These are the elite roadsters on display – they are perfection. Every single nut and bolt is meticulously installed to the point where they are even centered and aligned with each other. What was neat about this exhibit too is the drastic styles of hot rods.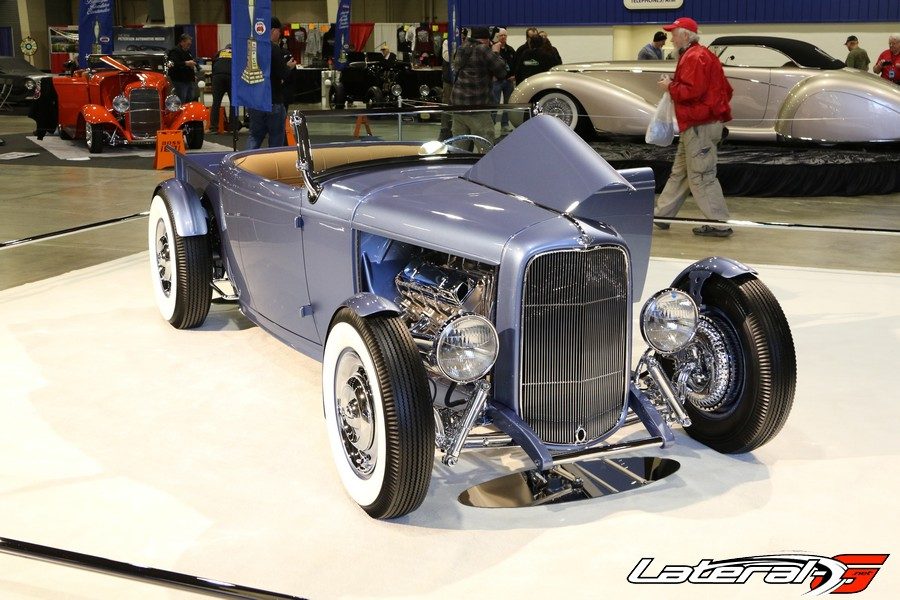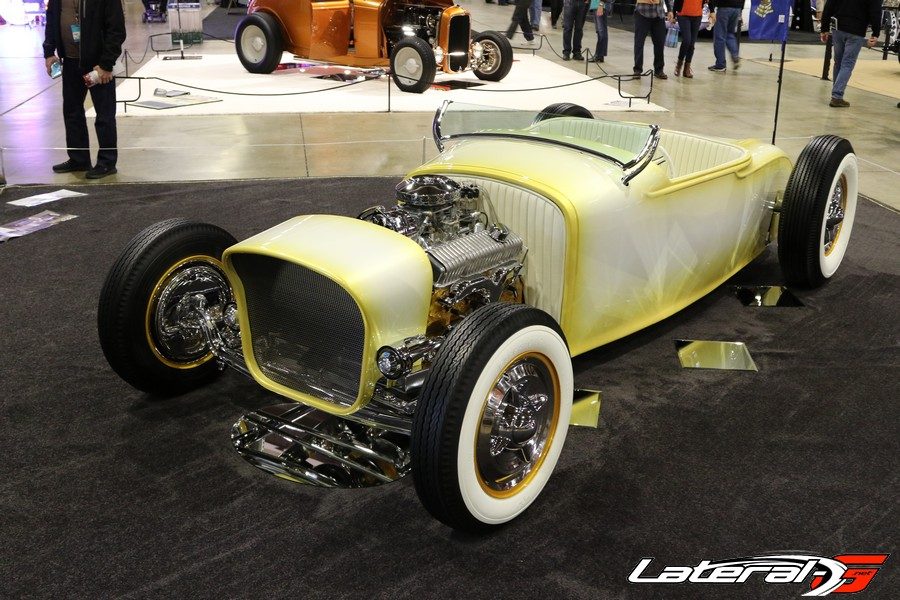 They are all Hot Rods by definition but each one has a different style, feel and look about them. Basically there was a style of Hot Rod for every enthusiast out there.
'55, '56, '57 And Still Alive!
One of our biggest attractions this year was the Tri-Five display. This hall was packed to the brim with nothing but Tri-Five Chevy's. Being a big fan of them, it was a little slice of heaven.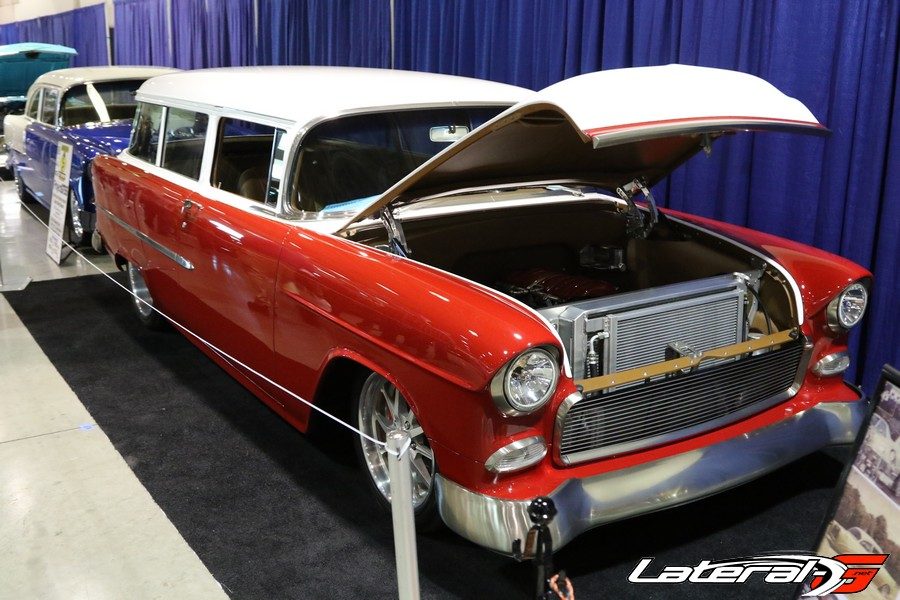 What was neat was the huge variety of Tri-Five's on display. From full blown drag cars, to bone stock, and ultra custom. However you like your Tri-Fives served, they had 'em hot and ready for you. This hall we could have easily spent all day in, checking out every single car – we almost did. They were all noteworthy or else they wouldn't have been there but a few managed to catch our eyes.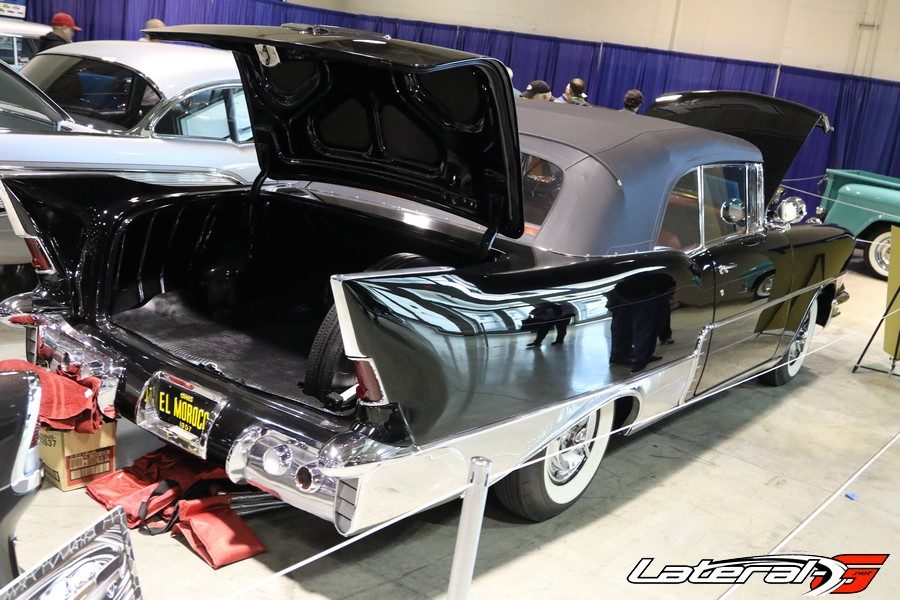 The first was this one of three ever built Morrocan '57 convertibles. From the front it looks just like any other  but the back end of it received '57 Cadillac fins. You know what? It works beautifully. We spent a good amount of time drooling over this one.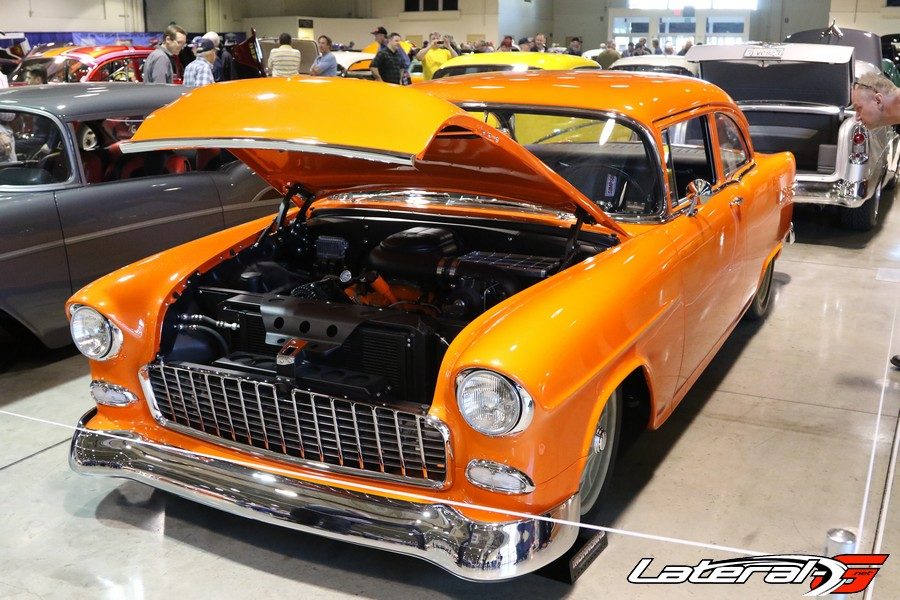 Rodger Lee from Ironworks Speed and Kustom had not just one, but two Tri-Fives on display. A '55 and '57, both past SEMA cars and award winners. Rodger has a unique way of totally modernizing a car, yet staying true and refining the original looks of the car, Version 2.0 if you will.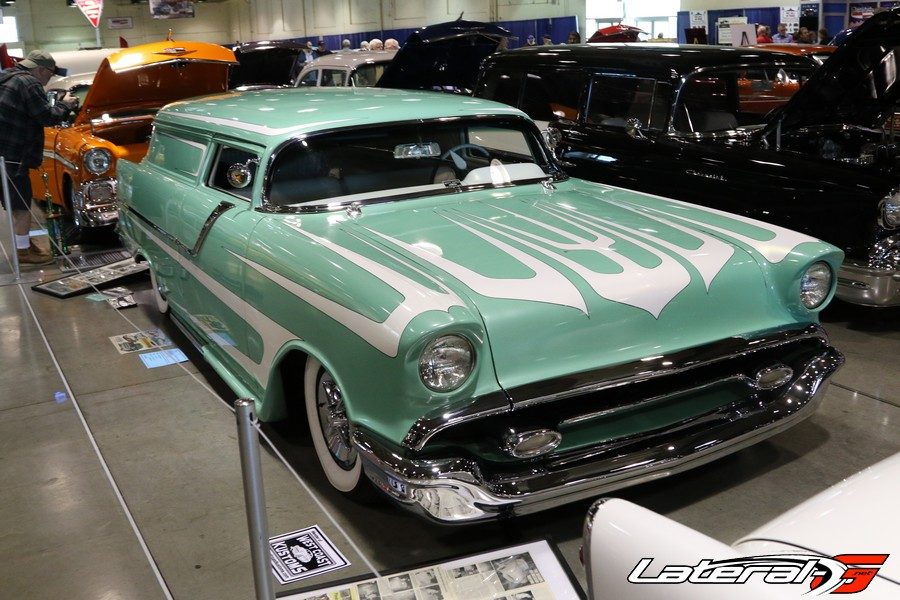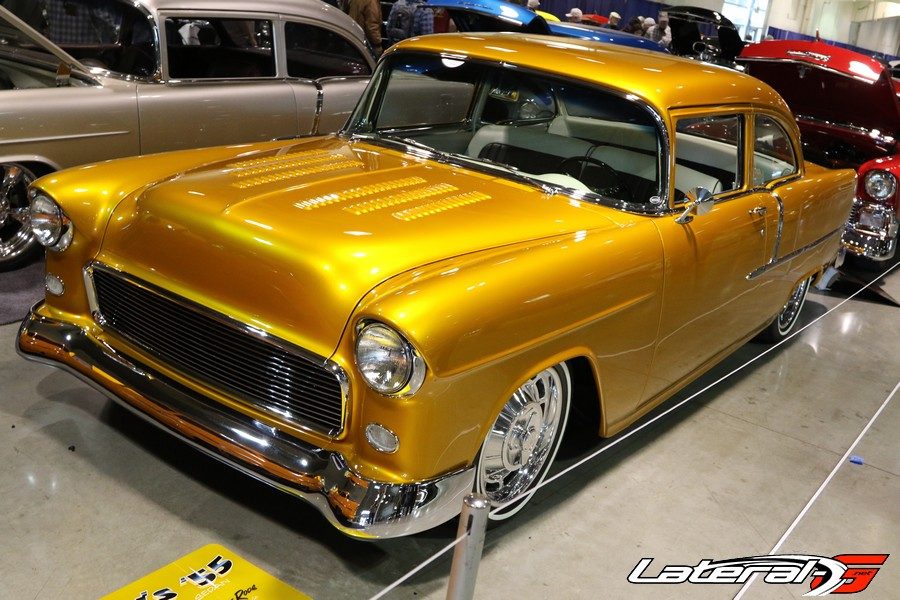 Pro Touring Rides
While this is technically a roadster show, that doesn't mean there isn't all kinds of cars on display. There was definitely an uptick in Pro Touring style rides on display and we liked that. We could even see some Pro Touring influence in other rides as well. Things such as upgraded suspension and brakes along with modern motors.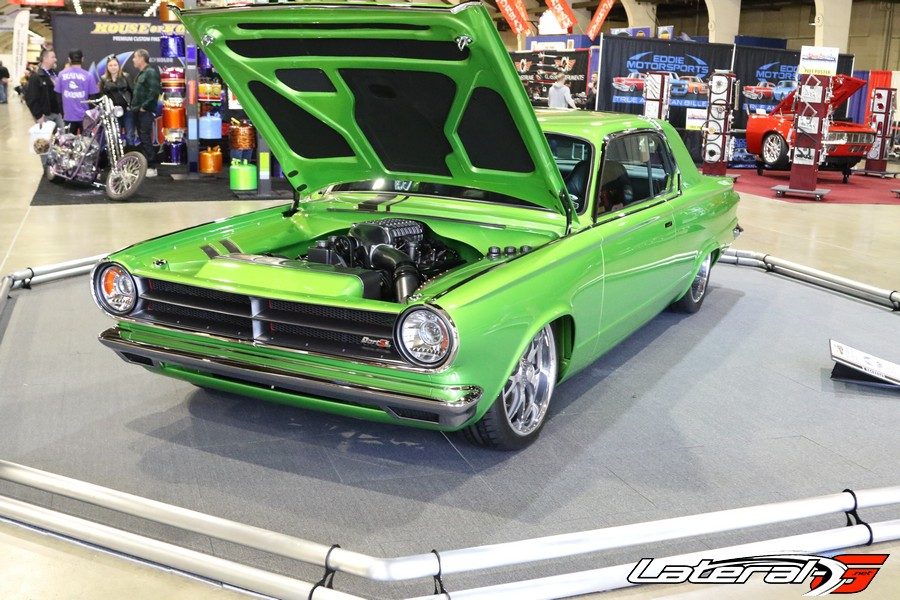 One ride that was 100% Pro Touring was this 1965 Dodge Dart SL from Big Oak Garage. Under the hood is a 2008 Dodge Hemi with a Magnuson super charger for good measure. We really dug this ride and appreciated the insane amount of work put into it.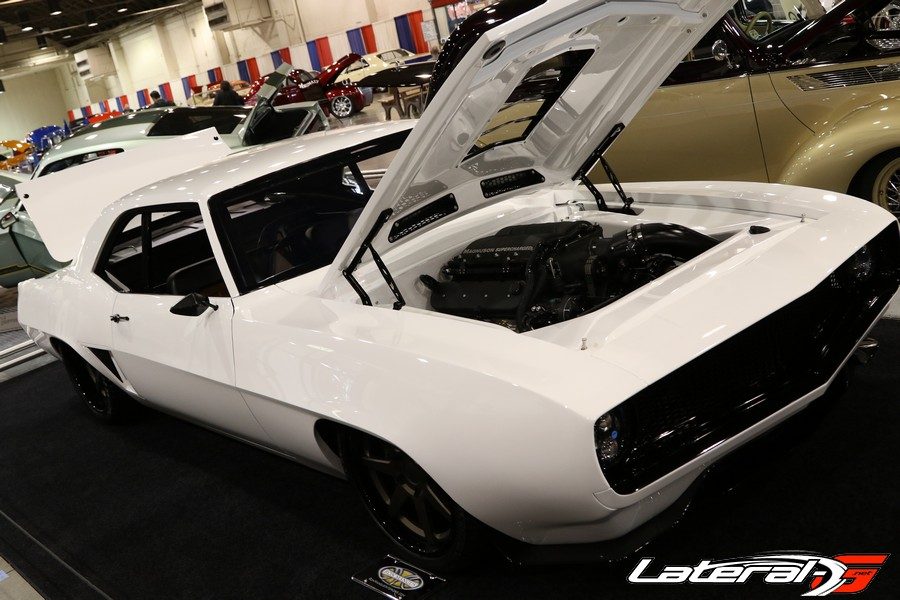 No matter what your taste or style is in classic cars, the Grand National Roadster Show has it! This time next year be sure to come on by and check out all the action. Be prepared to spend a bunch of time analyzing all the details at this show!