Miller Helmet Lighting Accessory Kit
Walking around SEMA, we saw some amazing cars and cool products. Cars and products that will surely revolutionize this industry in years to come. We also saw tons of cool gizmo's that we loved and would help make life easier while working on cars too.
We were in the Miller welding booth checking out some really neat new welders and saw a cool accessory that we had to have. This isn't some crazy new plasma cutter that can cut through the Golden Gate bridge in three seconds or magically remove rust. What we saw was this really cool Helmet Lighting Accessory Kit from Miller.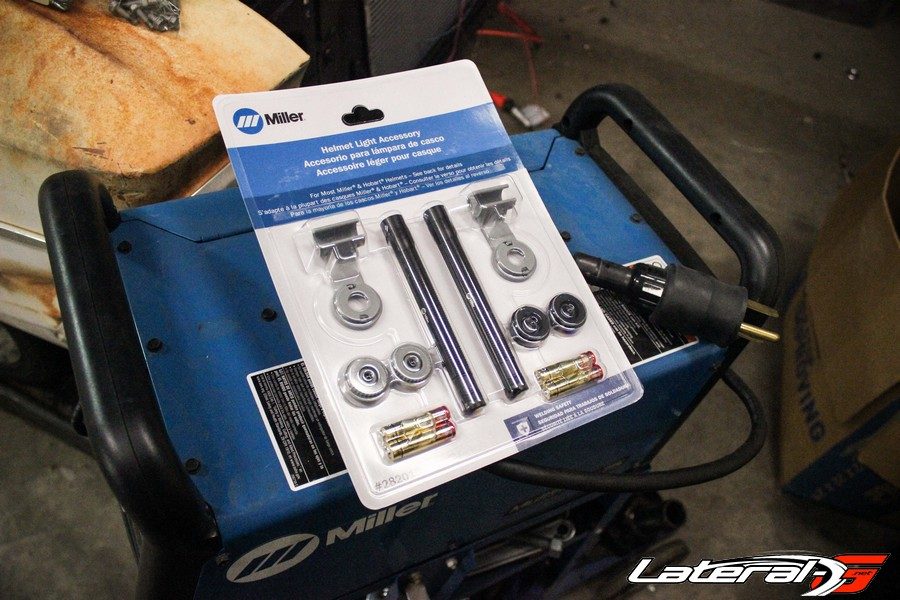 At first glance we thought it was cool but nothing that appealed to us. Then we started thinking about how many times we've been under a car trying to weld up something and had to drag a bulky flood light along, even in the middle of the day. There's been countless times where we are welding but had to bring along a light to see what the heck we were welding. That's when it sank in that we needed these lights!
This kit is basically two small, very bright LED flashlights that clip onto each side of our welding helmet. The helmet LED lighting accessory provides additional brightness and visibility in low-lit applications for improved productivity and safety. Its compact design doesn't interfere with surroundings and the lights stay in place while the hood is raised and lowered. The kit is compatible with most Miller and Hobart helmet models. Visit MillerWelds.com for details.
Simple, effective, and won't break the bank at under $50 – what's not to love? After placing our order the kit showed up a few days later.
Time To Shine
Right off the bat we loved that it came with batteries! How many times did you get a toy as a kid and the damn thing didn't come with batteries? This toy delivers.
The kit itself is really simple. We unscrewed the mounts on each side of the helmet, popped in the flashlight mounts, and screwed the knobs back on. Each side took maybe two minutes to complete. After installing the batteries in the flashlights we popped them in the holders and that was it! The entire upgrade took maybe ten minutes to complete.
Each holder can be rotated to dial in where the lights shine. One awesome feature is that these lights don't move when you flip the hood up – they stay in place. When we tested it out you're able to have the lights shining on your project, snap your head to flip the hood down and maintain the light on the project.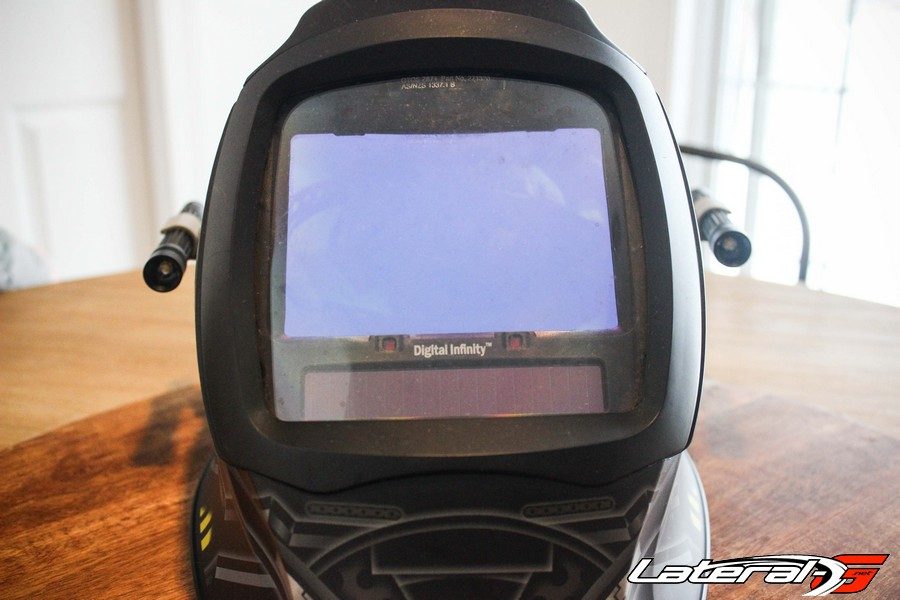 Turn On The Lights
We couldn't get a good picture of it, but these flash lights are bright! They aren't cheap little lights that barely light up your hand. We walked into our pitch black garage, flipped off the lights and could easily see across the three car garage.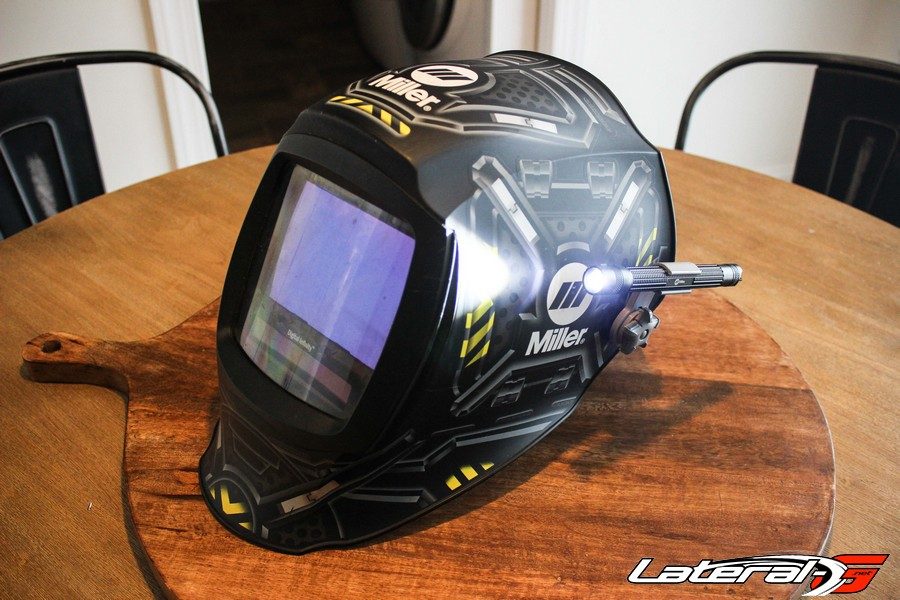 With how compact the whole set up is we can't ever see them getting in the way. Next week we are welding up an exhaust on our Chevelle wagon project and can't wait to flip on these lights and see the way!
For more information or to place your order, hop on the Miller Welds website!