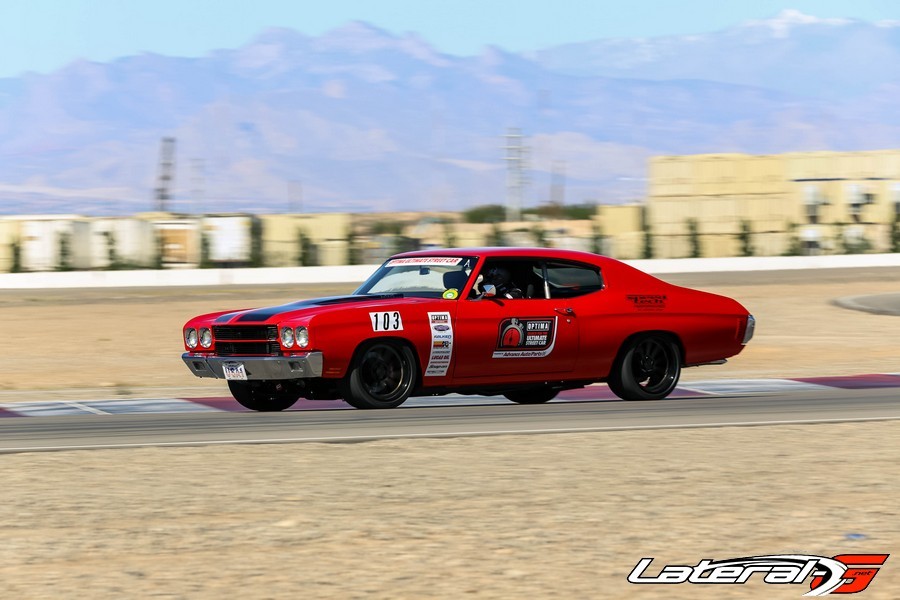 This weekend, Optima's Search for the Ultimate Street Car made its second stop in the west at Las Vegas Motor Speedway. This is the same venue for OUSCI after SEMA. This time, it ran a little smoother than OUSCI thanks to less cars, a bigger autocross and less spectators. This weekend was all racing.
For this event, the autocross Optima set up rivaled road courses at smaller venues such as Texas Motor Speedway's mile-long road course. They used the same space that was used for two road courses at OUSCI for one monster of a road course. At one time, there could be two to three cars on it. This came as an advantage to many cars and hurt others. The three Lotus' that showed up were disappointed to see the open autocross. The tight, technical courses generally lead to an advantage for these lightweight, short-wheelbase cars. With the course opened up a bit, they got beaten by two C6 Corvettes and Mike Dusold's '67 Camaro. The GTL class showed that being light is the key to autocross. The six fastest autocross times were in the GTL class. Duke Langley took the overall win in his silver C6 Z06 with Dusold and Willhoff trailing by a few tenths.
The Powerstop Brakes Speed Stop was remarked as one of the most fun Speed Stop's anybody's competed in. It was setup just like OUSCI in the Bullring. This banked circle track gave a very interesting element to the challenge. Mike Dusold's Wilwood-equipped '67 Camaro took top honors with the only lap under 13 seconds; a 12.988. Funny enough, Dusold had run the same time 4 runs before this one, but hit a cone and lost the time. Jake Rozelle took the win in the GTV category, but by this point we should be used to Jake winning.
The Falken Tire Hot Lap Challenge is always the favorite among the competitors. They want to get up some speed and try to see who is the better driver on the big boy course. The road course comes down to driver skill and the capabilities of your car. Rich Willhoff has an advantage over some of the vintage cars with his serious 2006 Corvette Z06. This bright-yellow ride doesn't look extremely intimidating. You wouldn't walk through the parking lot and say, "That's the car that I need to worry about," if you didn't have any previous knowledge of it. Rich has his car figured out. It fits him like a glove. He won the road course at Thunderhill and came back again to win it by a narrow margin. Just like at Thunderhill, immediately following him was Duke Langley, then after that was Jake Rozelle. We seem to see a trend here. For a '69 Camaro to consistently be the fastest in the top three can raise some eyebrows. Who needs a new car to be competitive? Jake's Camaro has some serious old-school attitude and can throw down with the new kids, which is ironic as Jake is the youngest driver in the series.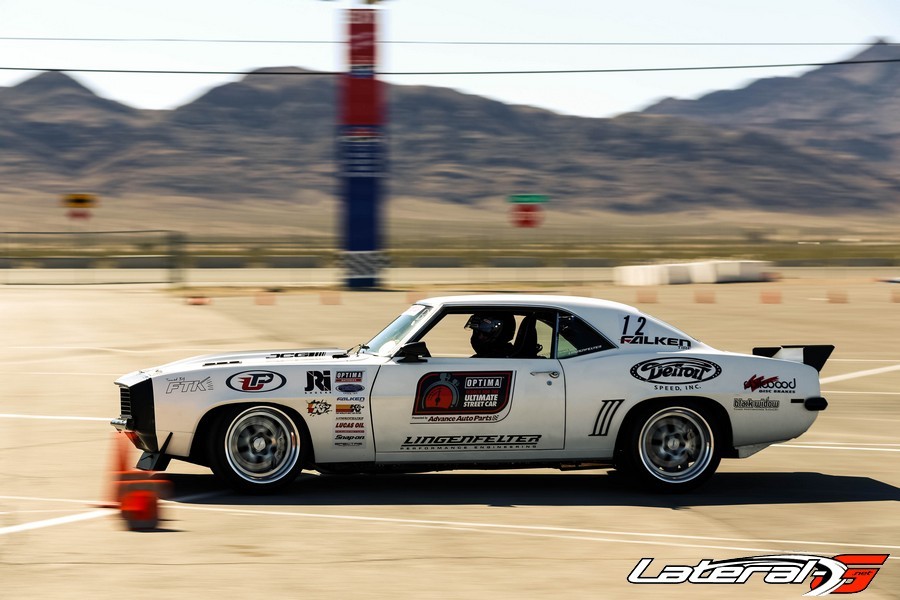 The weekend was a success overall. One incident caused Greg Matthews and his silver C6 Corvette to go into the wall, but Greg is safe and that is what matters. While things like this can scare us, we just have to remember to use our safety gear and try to be both fast and safe. Hopefully Greg gets his car figured out and we see him at another event soon. Optima's next event will be at New Jersey Motorsports Park in Millville, NJ. We can't wait to see how the competition stacks up on the opposite side of the country.