Is Pro Touring Now Autocross?
As the show season is winding down, we are starting to get some free time to think. This summer we were all over the place from Holley LS Fest, to half a dozen Good Guys shows, an Optima event, the Hot Rod Power Tour and the Good Guys Road Tour. Case and point, we've put in a lot of seat time this year and watched a lot of autocross.
During our trek from Detroit, Michigan down to Fort Worth, Texas for the Good Guys show in the UMI Performance '65 Cutlass, we really started pondering about the term "Pro Touring" and what that exactly meant. Years ago we wrote an article talking about "What is Pro Touring?" and had a lot of our forum members chime in with their definitions.
One thing is for certain though, when you see a "Pro Touring" style car, it's generally on the track. Autocross and Pro Touring go together like peanut butter and jelly. Pro Touring cars are basically upgraded classic cars that are street legal but meant to be raced, right?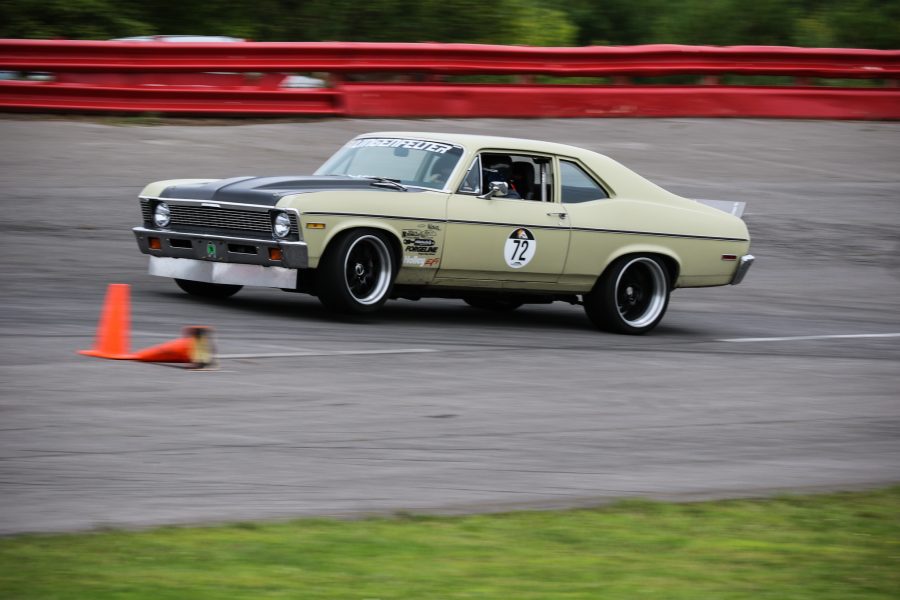 That was the question we pondered for a few days while putting thousands of miles on the Good Guys Road Tour. We even googled the definition and came up with this one, straight from Wikipedia: "Pro-Touring is a style of classic muscle car with enhanced suspension components, brake system, drivetrain, and aesthetics, including many of the amenities of a new performance car. These modified muscle cars have been developed to function as well as, or to surpass, the capabilities of the foremost modern performance vehicles. Pro-Touring cars are built with an emphasis on function and are intended to be driven. Whether they are driven on the street, the race track, the drag strip, or through cones at an auto-cross is of no difference. Regardless of the location, pro-touring cars are destined to be driven."
What strikes us is that last sentence, Pro-Touring cars are destined to be driven. Now personally, I don't do much autocross. Not because I don't enjoy it, but I'm usually standing behind the camera getting shots for all of you! What I do enjoy almost more and get more time to do is drive. This summer alone I put close to 6,000 miles in some classic car or another cruising along.
Back to my original question, when did Pro Touring become synonymous with autocross? Not that there is anything wrong with autocross. We love it and let's face it – this very site is all about autocross. At some point though the point of building these cars with modern engines, suspension and brakes became about racing and not driving.
On the Good Guys Road Tour we admired all these old cars that were putting the pedal down and cruising for hours every day. Even these hot rods that might not be what pops in your head as a Pro Touring car were 100% Pro Touring cars. They had nice suspension, LS engines, and everything else. They probably haven't ever gone autocrossing and never will – but does that make them any less of a Pro Touring vehicle? I say no.
Just to play the devils advocate a bit – when there is a hardcore autocross machine that basically never sees the street even though it could, does that make it less of a Pro Touring car? I say no. The definition of Pro Touring is a broad one and not one that just encompasses autocrossing or road racing.
I say that anybody that takes an old car and modernizes it is fulfilling that Pro Touring definition. That's what it is, "Pro Touing cars are destined to be driven" and hopefully lots of miles. Don't be afraid to get out and enjoy your old classic – whether that's on the track or down the road. -TK-