Project No Name Chevelle V3.0: American Powertrain T-56 Magnum and Centerforce DYAD Install
In our Project No Name '66 Chevelle, we just finished building LY6 6.0L engine. If you remember, this engine is going to receive some help in the form of a TorqStorm super charger. The car already had a T-56 in it from a LS1 1999 Camaro. This trans had been beat behind the old BBC that used to be in the car, then the previous LS3. Simply put, the trans was worn out and tired. We could start to hear noises from it, sloppy shifting, and overall it wasn't very confidence inspiring when driving.
What we did was call up American Powertrain to see what kind of options they had. "We have several different five and six-speed transmissions that would work in your Chevelle," stated Matt Graves. "But with the power you're going to make, I would suggest the T-56 Magnum. This transmission is extremely strong, capable of 700 lb-ft of torque," continued Matt. We definitely believe in the buy it right, buy it once mentality. We like to do it right from the beginning and not have any troubles later on down the line.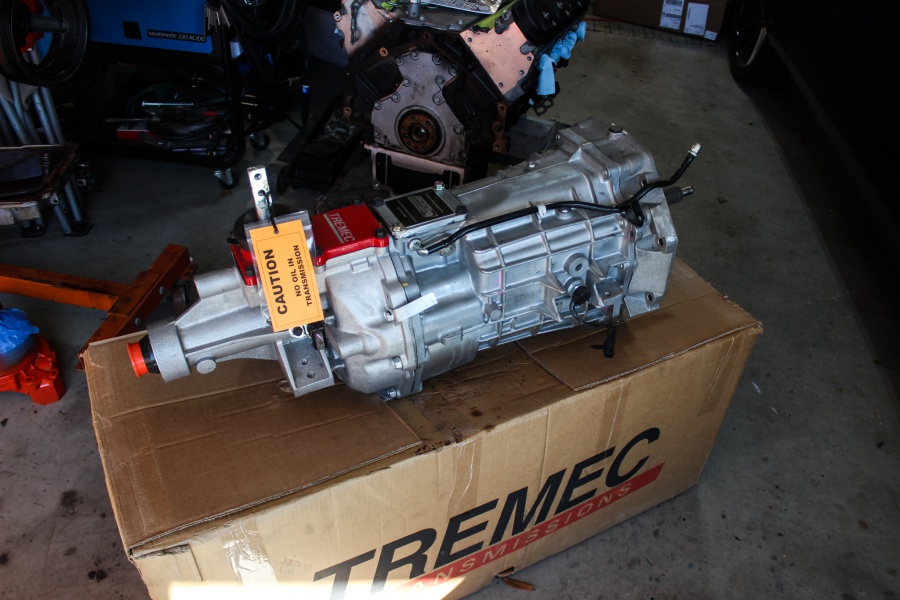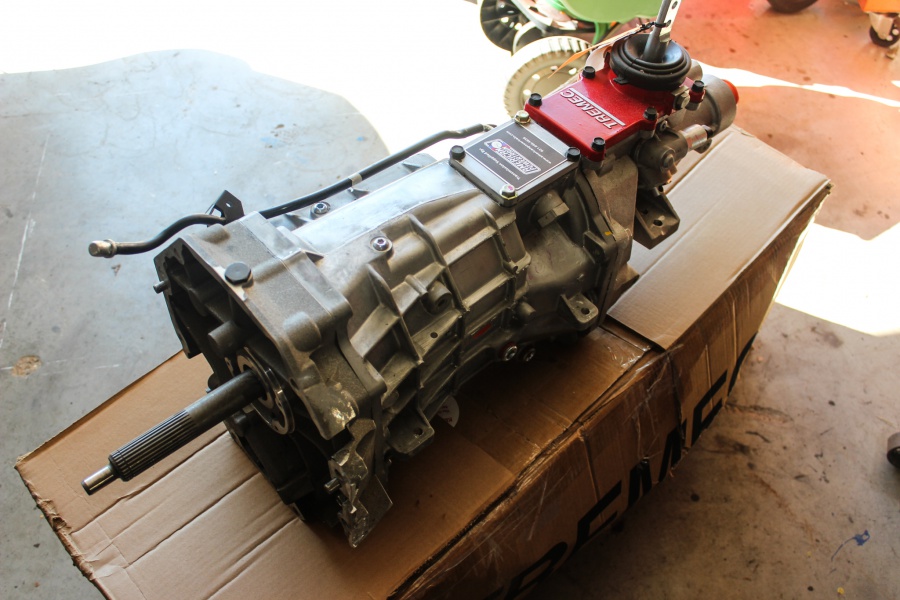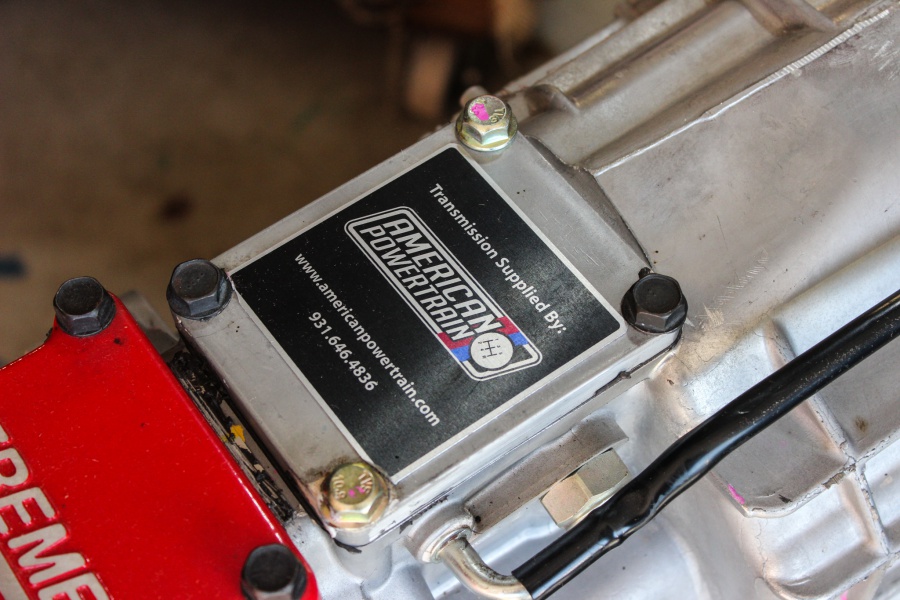 While most think that a T-56 and T-56 Magnum are the same transmission, there are a few major differences between the two. Visually they look very similar, but on the inside is where there are some big differences. For starters, the gears in the Magnum are a two-piece design. This two-piece design results in an increase in the width of the gears, therefore resulting in stronger gears that can handle more power. Upgraded and stronger shifter forks help to ensure no bent shifter forks for better shifting.
One of the biggest upgrades is the input shaft between the T-56 and T-56 Magnum. It's larger and stronger one piece design, all in the name of handling more power. There's also three different shifter locations available on the T-56 Magnum compared to a standard T-56.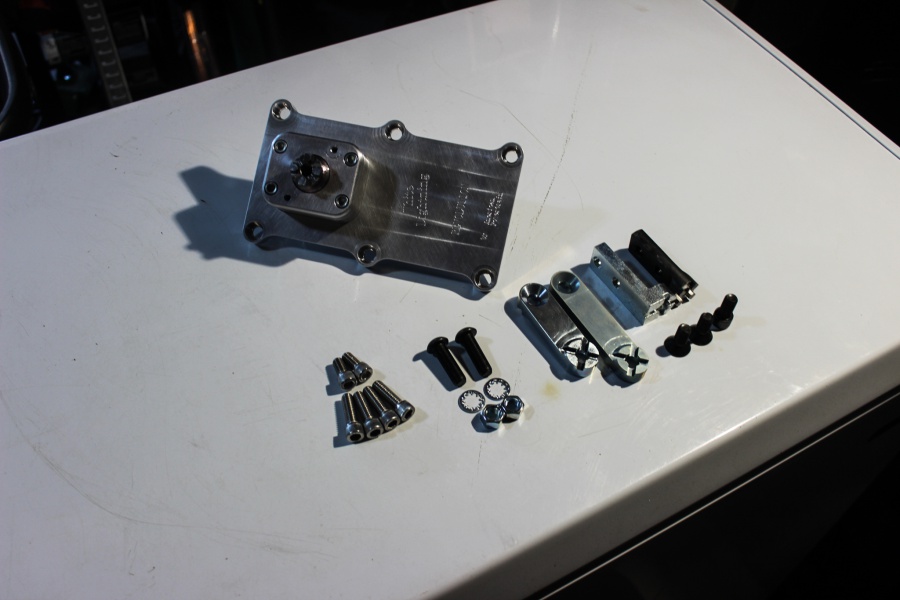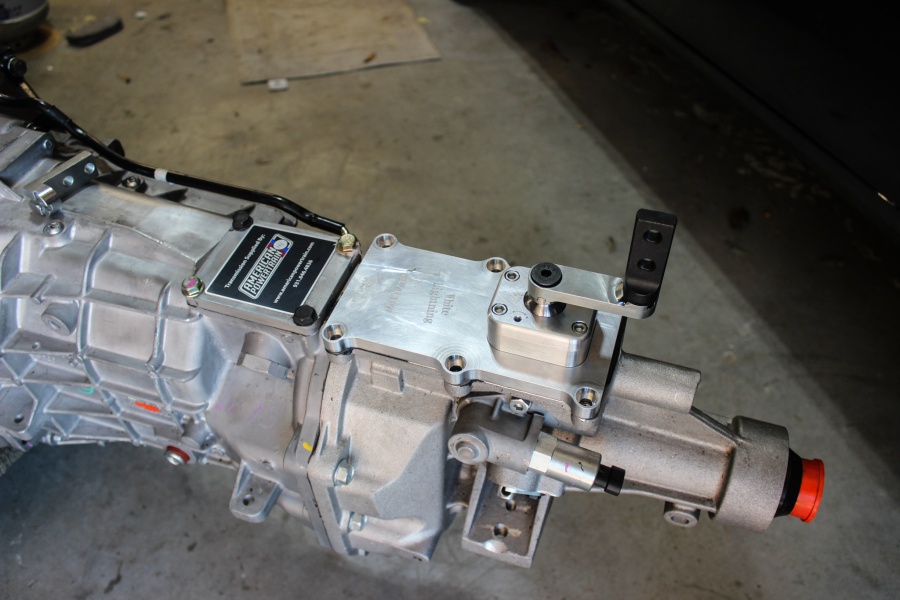 "Right out of the box this is an amazing transmission. We offer some upgrades for it, such as our White Lightning shifter. This shifter allows you to dial in the firmness of the shifts along with move the shift handle to just about any spot to fit inside your factory console," continued Matt.
On this '66 Chevelle we aren't running a factory console and don't need the shifter to poke through in the factory location, but it can be done. We chose the White Lightning for it's shorter throws and more positive feel when shifting. We can tell you now the difference between our old stock Tremec shifter and the White Lightning is a night and day difference, an upgrade we would recommend to anybody.
Double Clutchin'
With our minds set on the T-56 Magnum, we needed a clutch to finish off the installation. There's a ton of options out there but again we wanted to go with something that could be used for just about anything we throw at it but with the high priority of street manners even with sitting behind a blown LS. American Powertrain is a dealer for Centerforce clutches, so we reached out to "Mr. Clutch" Will Baty of Centerforce to get some more info and see what options he would recommend.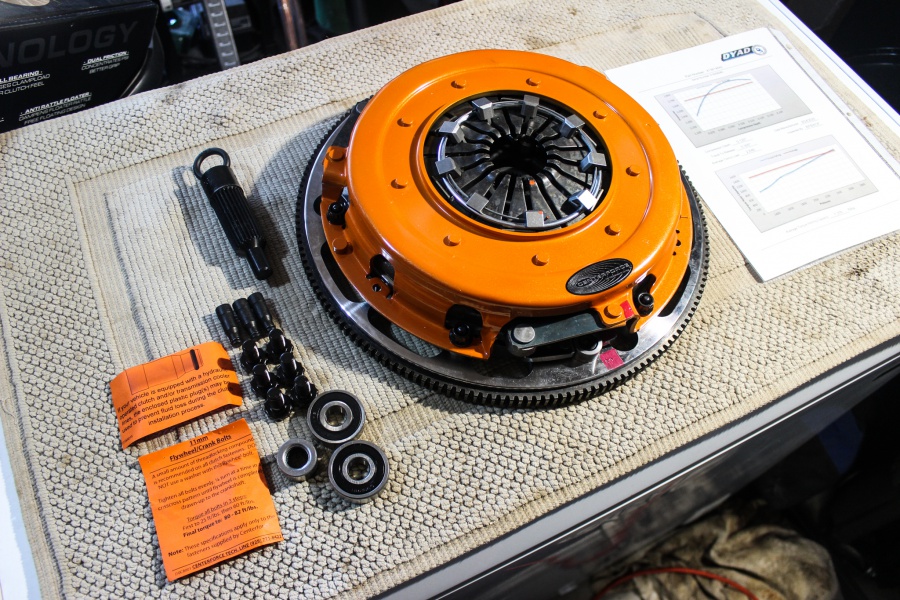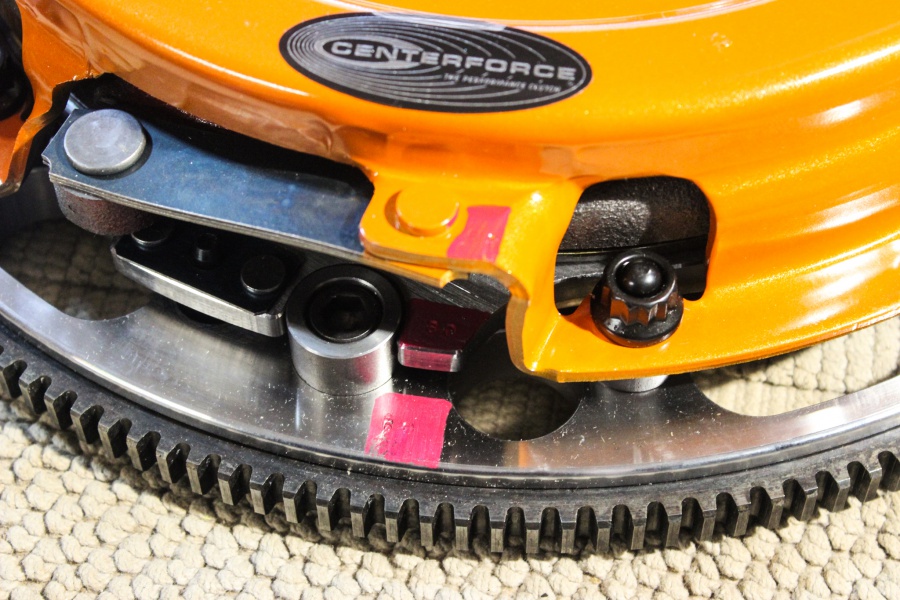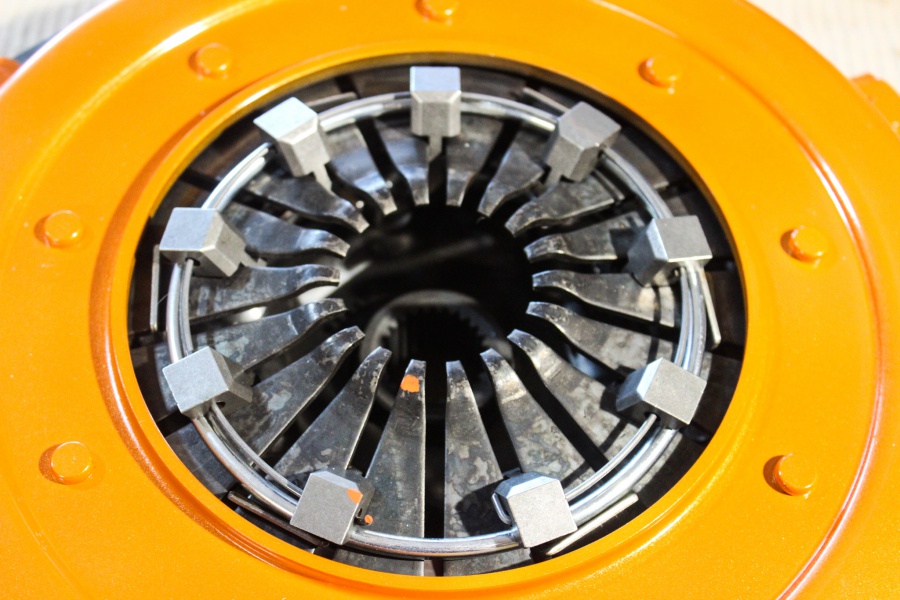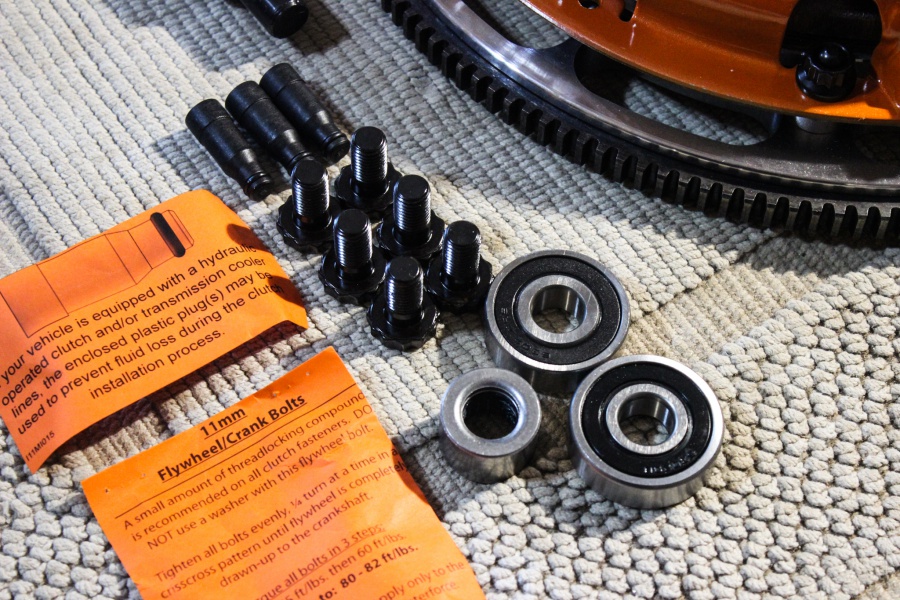 "We have a lot of different options for clutches. In reality we have a clutch for just about anything from high performance race applications to daily driver applications and anything in-between. We have single, dual, and even triple disc clutches to fit different requirements," stated Will. We told him about our plans with the car for cruising long distances, blasting around an autocross course but with the overall goal of daily driving this car.
"What I would run is our DYAD clutch. This is a twin-disc clutch that will feel like a stock clutch in the car, but has a ton of clamping force while maintaining the driving manners you're looking for," continued Will. The DYAD clutch has two discs – in short that's two different compounds. One will slip a bit more to give the clutch better street manners while the other is more aggressive to allow for higher power ratings.
Fits Like A Glove
With everything ordered up, it was time to put it all together and bolt it to our LY6 6.0 engine. Our very first step was to get everything unboxed, and we read the instructions a few times. Both the T-56 Magnum has some critical instructions as does the Centerforce DYAD clutch. We want to make sure we did it right so we would only have to do it once.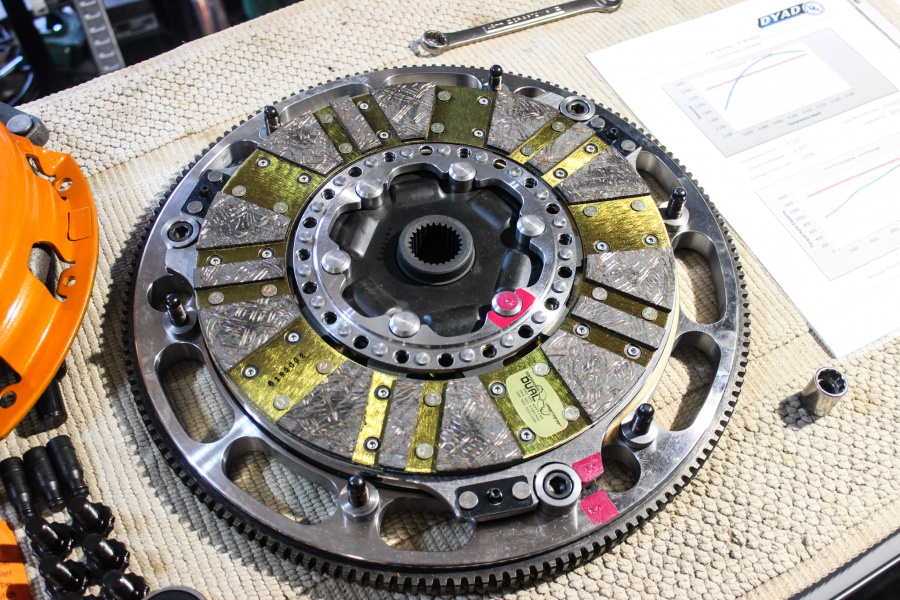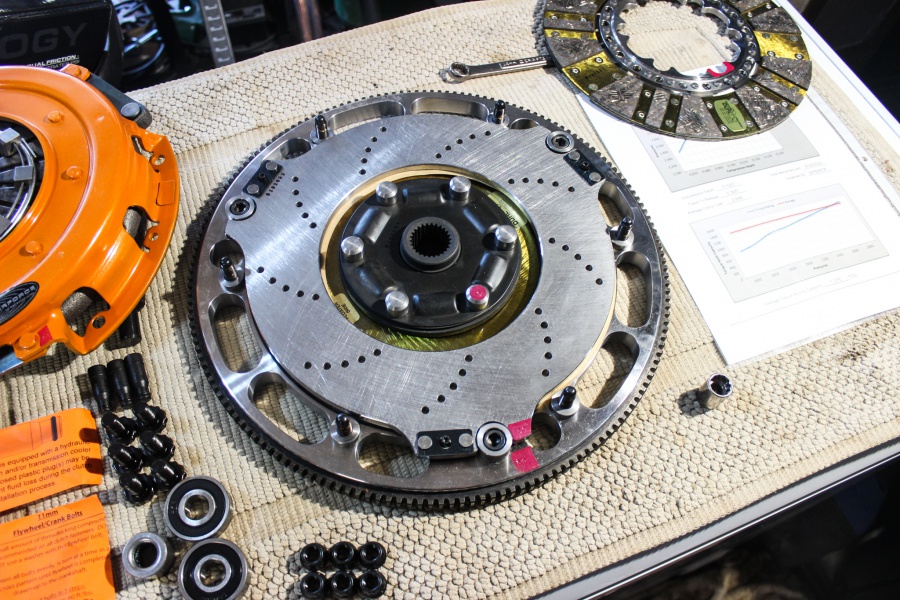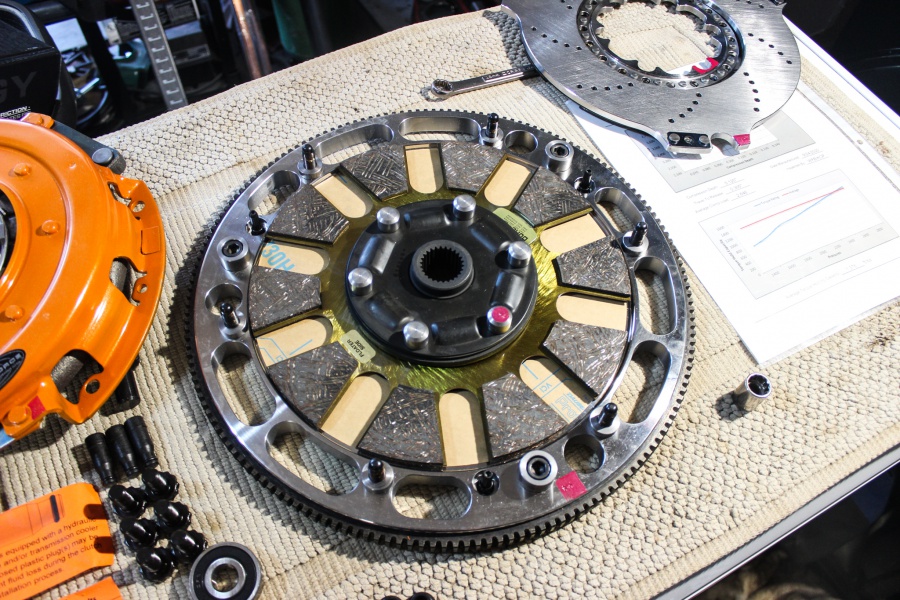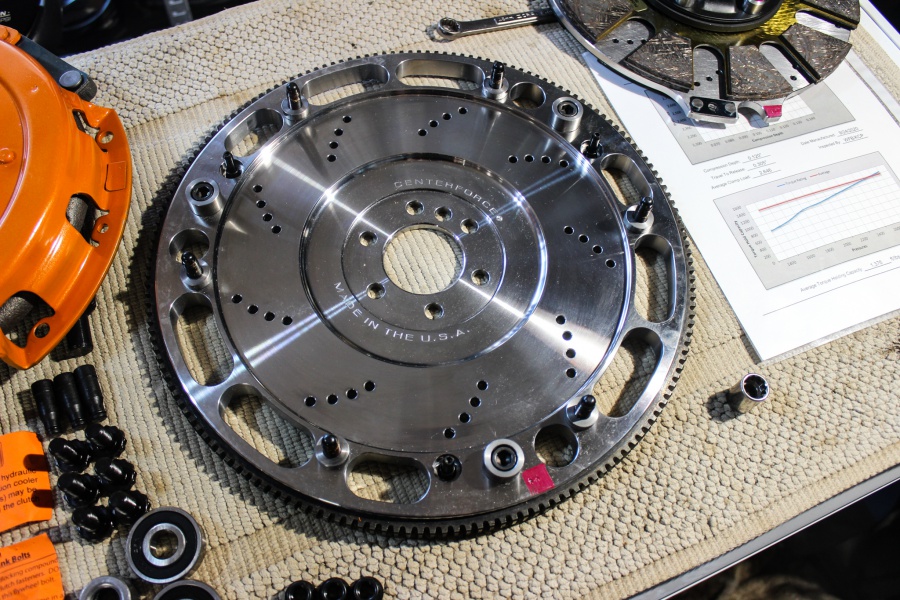 First up is the DYAD clutch. If you watched the videos above, you'll see that there are a few different pieces that all have to click together in a very precise order to make this all work. What we did was take pictures of everything coming apart, so when we assembled it on the engine we had something to reference. The very first thing we needed to do was pop our bellhousing on the transmission and measure the input shaft to see which pilot bearing we will need. Centerforce supplies a few different ones depending on the application and how deep the input shaft is. Once that was done we gently installed a new pilot bearing.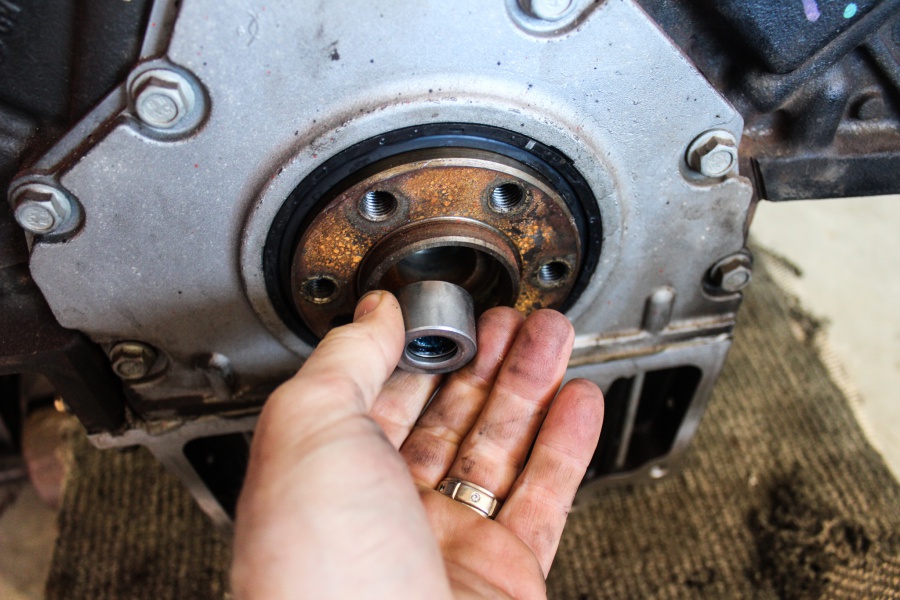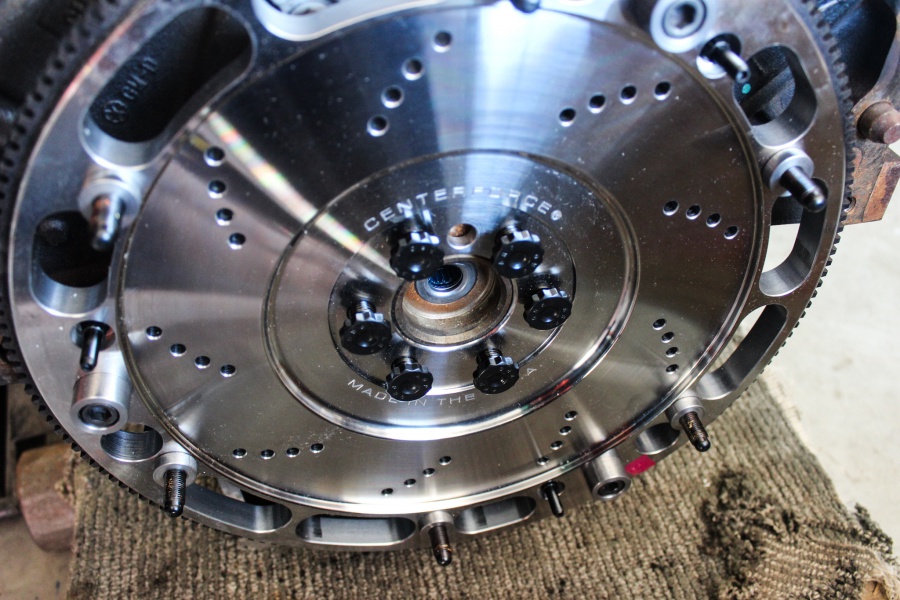 From there we installed the billet steel flywheel. This one piece of the clutch assembly has a ton of things designed into it from the cross drilled holes to exhaust gases better, to the fact the clutch surface is sunk into it to keep the overall clutch package as small as possible. Centerforce supplies ARP bolts to mount the flywheel that are required for installation. With the clutch alignment tool we installed both clutch discs and the center pressure plate as one unit while paying close attention to keep everything properly lined up.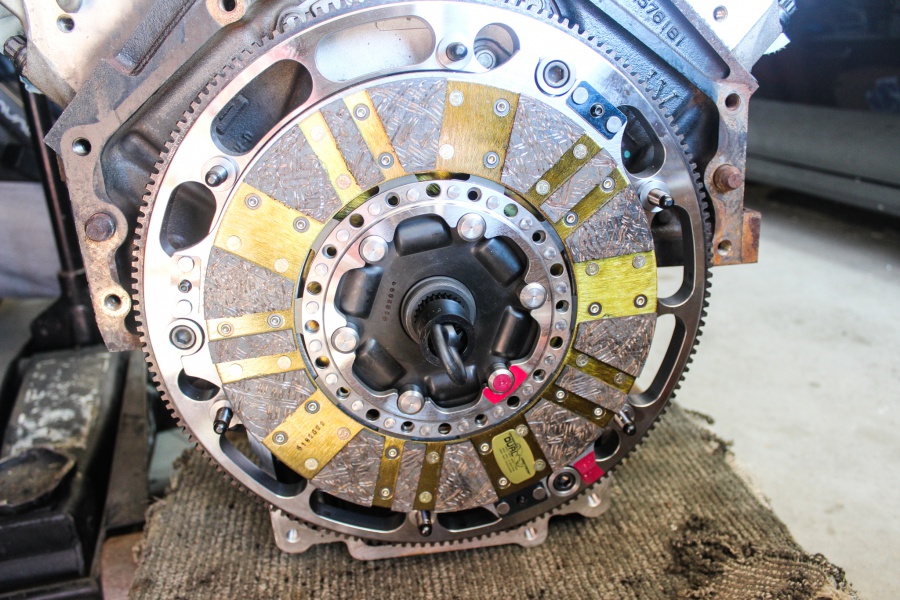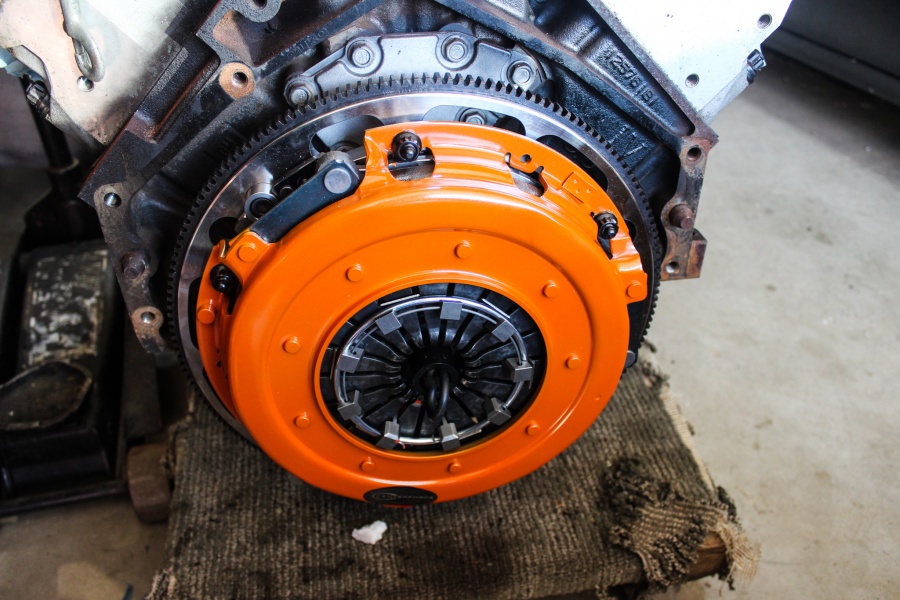 The last step was to install the pressure plate and torque it down. While there's a lot of engineering and tech in this clutch, it's really easy to install and goes together smoothly. Here's another video talking about the clutch with Matt Graves from American Powertrain explaining it all:
HydraMax
Before we could slide the transmission to the engine and bolt it all down, we needed to make sure the spacing on our Hydra Max throw out bearing was correct. This HydraMax is from American Powertrain and we used it with our old T-56 for thousands of trouble free miles. There was no reason to replace it, we just had to make sure it was spaced properly.
Installation of the HydraMax is pretty straight forward. There's a machined tube that slide over the input shaft that has to be bolted down to the face of the transmission. This is what the HydraMax rides on and keeps it centered. Now don't get scared, but there's measuring that's required in order to figure it all out. If you get confused, call American Powertrain and they will walk you through it! We even called during the installation to get their opinion on the amount of shims we needed to use.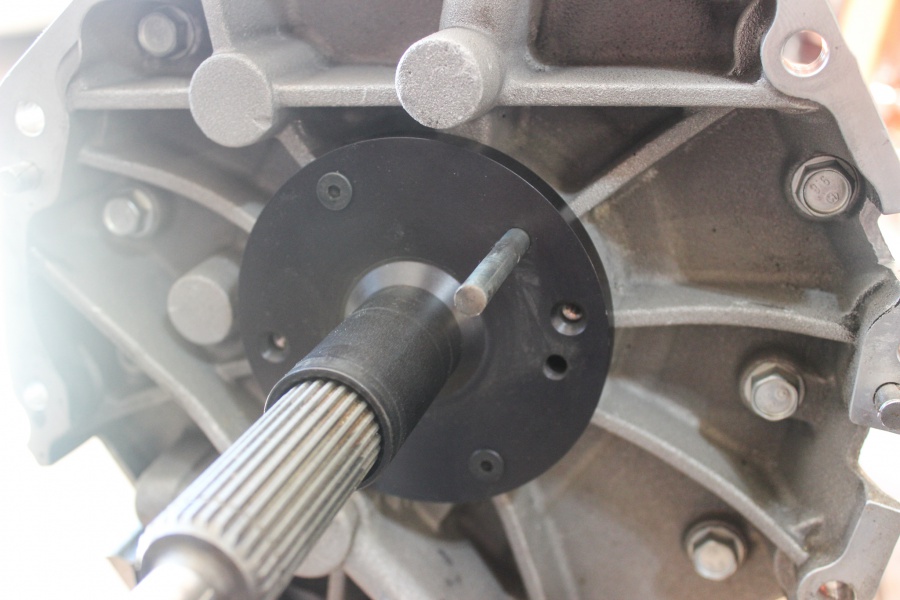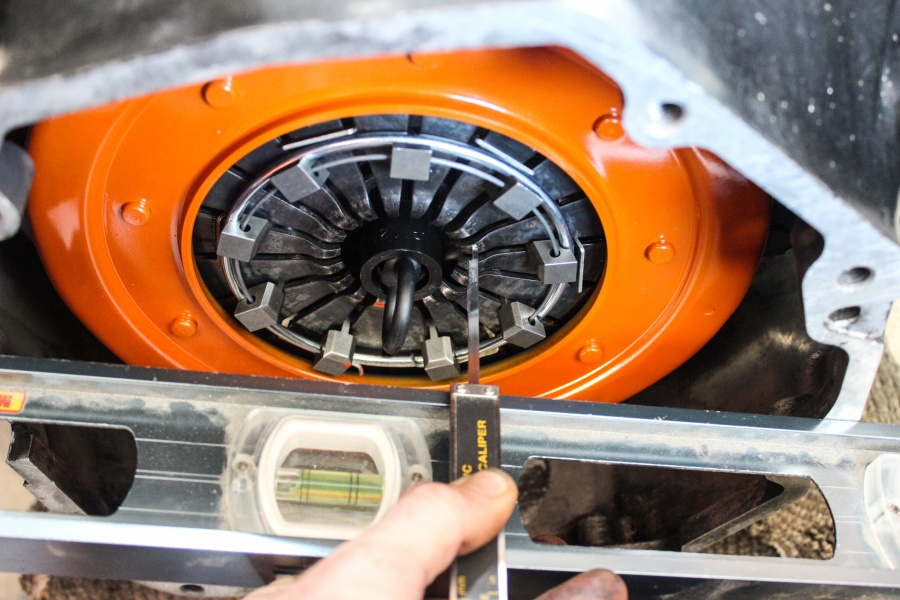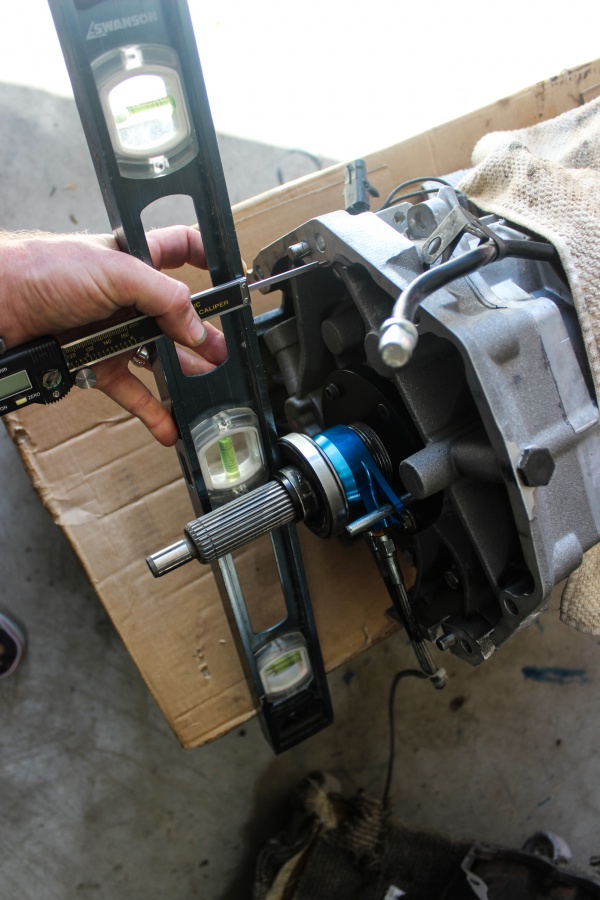 In the instructions you'll mount the HydraMax on the input shaft tube, and take a measurement. Then you'll take a measurement from the face of the bellhousing to the fingers of the clutch. After a little bit of math you'll figure out how much of a gap there is between the face of the throwout bearing to the face of the clutch fingers. You take that number and divide it, which will tell you how many shims to use. Now with our measurements six shims would give us about a .200″ gap, while seven shims would give us about a .100″ gap. This put us right between how many to use, so we called American Powertrain. Their suggestion was to run six shims and see how it feels – better to have it a little too big than a little too small.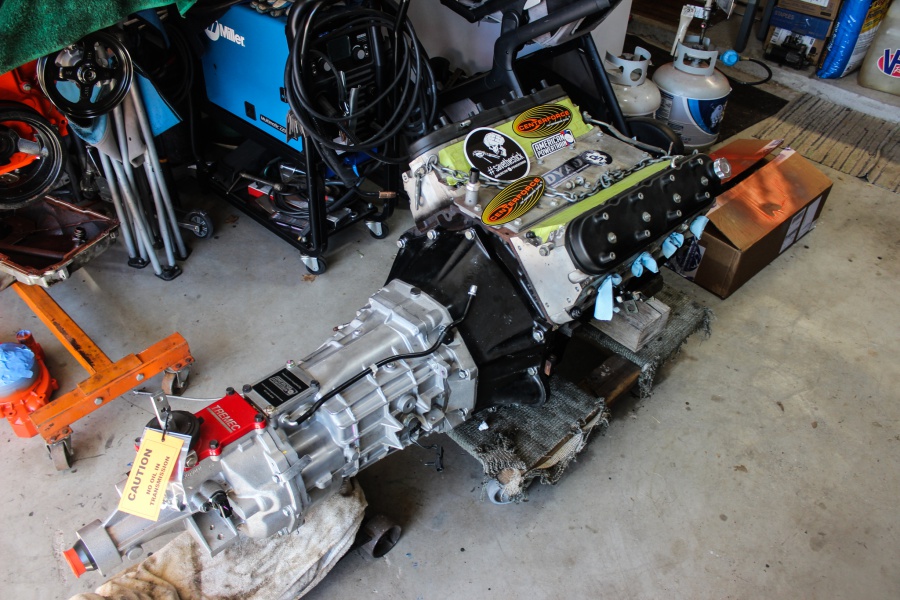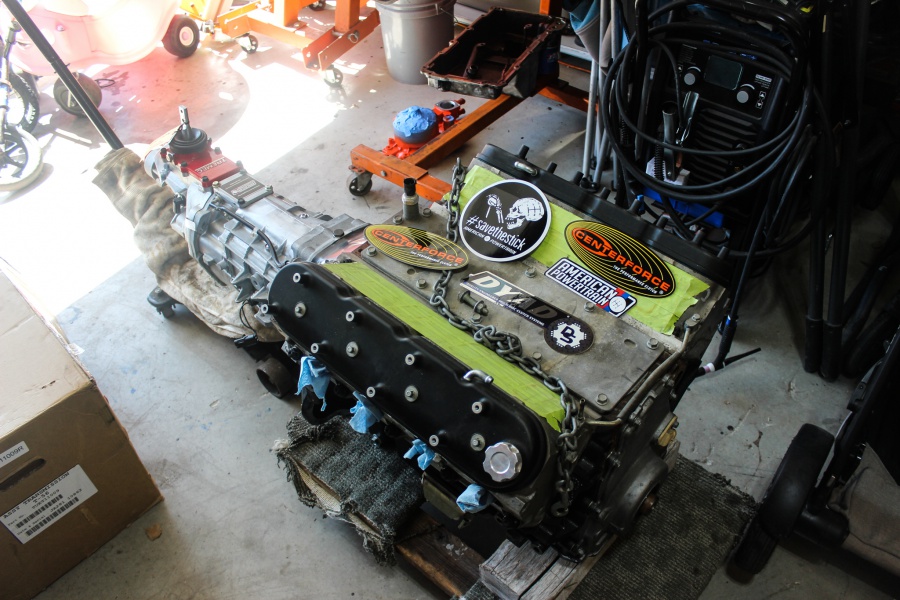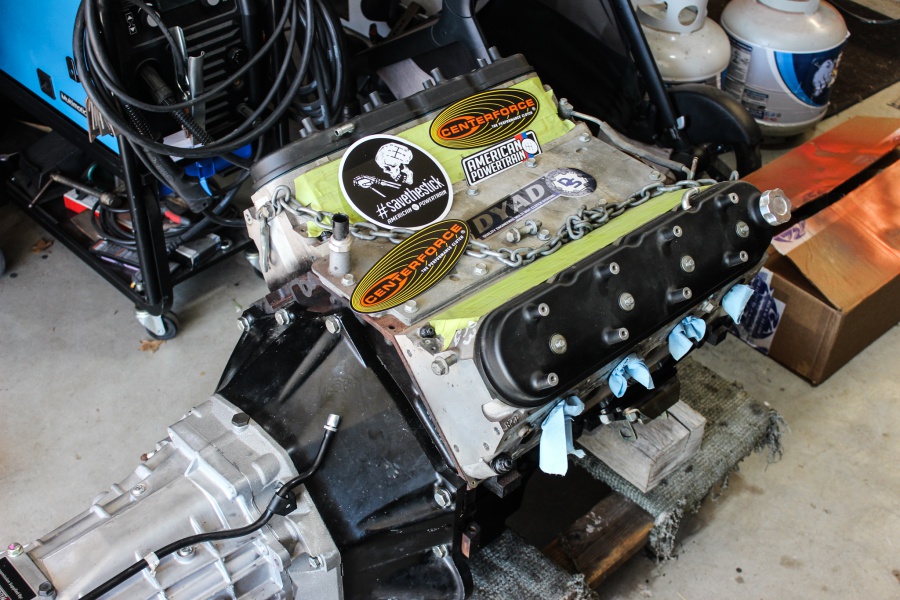 With all the shimming out of the way, we slowly slid the tranmission input shaft through the clutch and into the pilot bearing before torquing down all the bellhousing bolts. With the new American Powertrain T-56 Magnum securely attached to the engine, the next step is to drop it in the engine bay! Stay tuned as we finish off this blown LS engine build!
Sources
American Powertrain (931) 646-4836
Centerforce Clutches (800) 932-5882