Barrett Jackson 2017
If you're a car person, you've most likely heard of Barrett Jackson. While there are numerous Barrett Jackson events, this is one of the biggest in Scottsdale, AZ. There's thousands of beautiful cars from every make and model on display waiting for it's chance to go across the auction block and find a new owner.
We will admit, we weren't sure what to think. We had seen the auction many times on TV but had never personally attended. Right off the bat when we had to park about three miles away and be bused in is when we got the first glimpse at how big of an event it is. For those curious, there is a ton more than just the auction going on. Barrett Jackson is almost a festival for the love of cars.
RideTech 48-Hour C10 Build
At first we walked around endlessly trying to get a grasp on where everything is and take in everything that's going on. We knew that one of our must stop's was the RideTech 48 Hour C10 build. Last time they build a Corvette in their Jasper, Indiana shop. This time however the challenge was stepped up and it was built in the Barrett Jackson grounds.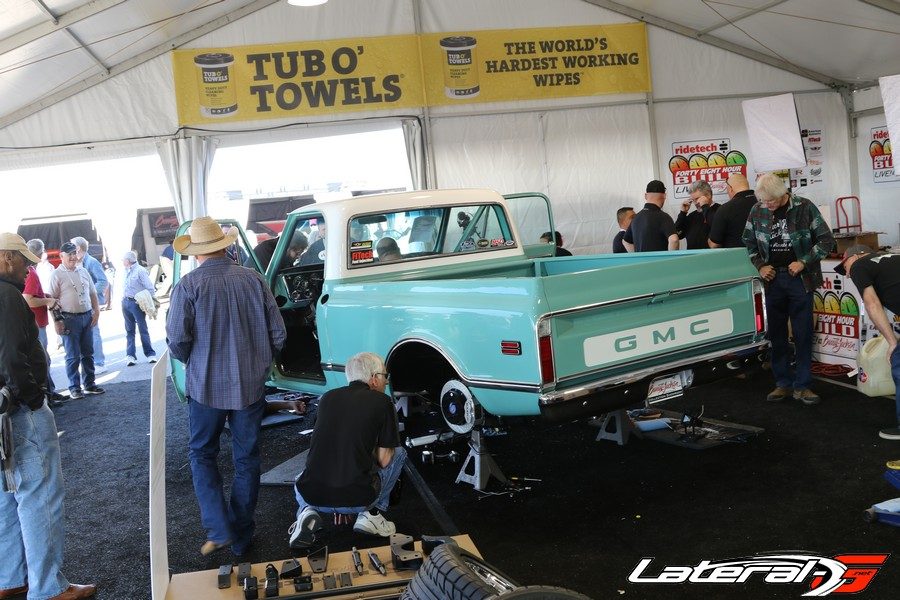 When we came upon the truck, we were impressed with how much work had been accomplished. The engine was mere minutes from being ready to fire, the wiring was just about finished up, and a majority of the suspension and plumbing had been done. By time we left Barrett Jackson, they truck had fired up. "The truck fired up so well, it almost looked staged. We hit the key and it just purred like a kitten," explained RideTech's Jason Brady.
What was left of the work to finish was all those tedious details that just take up time. All the major components were in the truck and finished. "We did have some issues to overcome. For example the truck had some not-stock rear suspension which required a little fabrication to correct, but nothing we couldn't handle," explained Jason.
There are bets taking place to see what the truck will eventually sell for this Sunday. Anywhere from $30K to $250K are the current guesses. Whoever the lucky person is to take home the truck is going to get an amazing truck. There is a massive list of companies that helped make this truck happen: RideTech, Baer, Currie Enterprises, Forgeline, Vintage Air, American Autowire, Classic Instruments, FiTech EFI, C&R Racing, No Limit Engineering, Ring Brothers, SoCal Speedshop, Lokar Performance, BF Goodrich, Kicker, Optima Batteries, Detroit Speed, MSD, Prestone, Hushmat, Tub-O-Towels, Saftey-Kleen and Adam's Polishes. As you can see, this truck is hooked up with some of the best parts money can buy. We know this is going to bring in a penny for a very lucky new owner!
Back To Barrett
After checking out the RideTech build, we had to see some of the other cars and actions on the grounds. One interesting thing we noticed is how many other kinds of vehicles are on display as well. Anything from Indian motorcycles, to cigarette boats, to airplanes. Yes, even airplanes are on display and ready for purchase!
There is also a huge vendor area with anything automotive related along with all the typical car show vendors as well. Did we mention the food? There was an insane amount of places to eat as well – whatever you had a craving for was there selling it.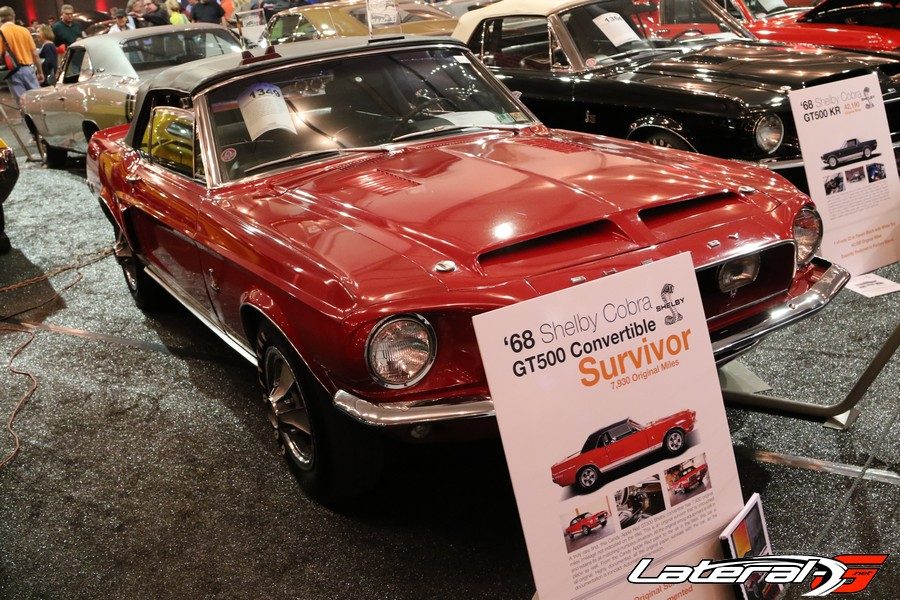 Back to the cars though, that was our favorite part. We would say that 99% of the cars are spotless, amazing vehicles. This isn't like a typical car show where there's a few really top-dollar builds or ultra rare cars – this show was filled with those kind of cars. The best part? They were all for sale too! Since we were there later in the week, it was fun to check out a car and then see what the for sale price was on the windshield. Walking around we saw some really unique vehicles for sale. One that caught our eye was this 3rd-Gen Camaro. The car was absolutely spotless! Reading the paper on the windshield we saw it was first registered in 2015, as it was a special edition Highway Patrol test vehicle.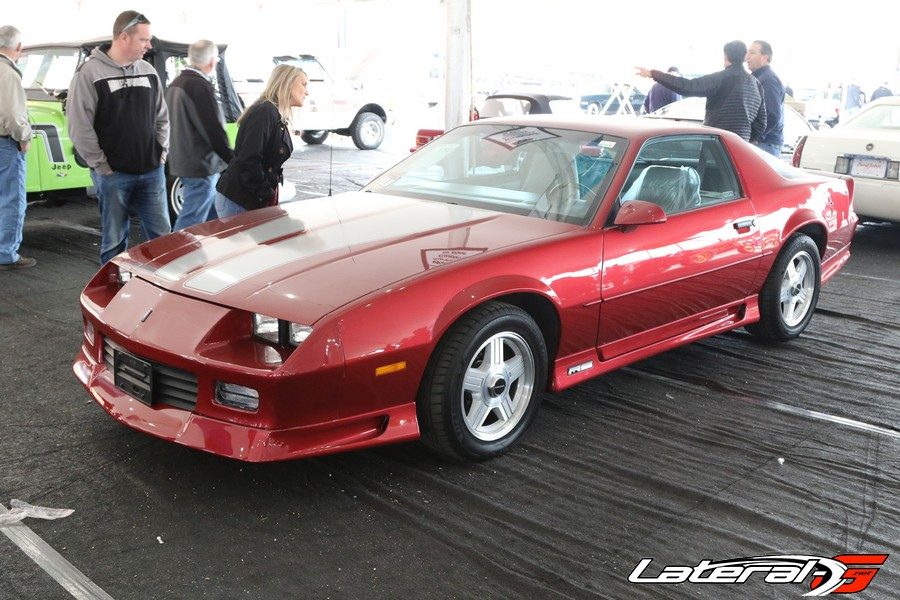 Chevrolet Performance
The crew from Chevrolet Performance were on hand with some really cool vehicles. They had a complete Pro Touring style 1970 Chevelle that is owned by none other than Dale Earnhardt Jr. This car was going up on the block and was built for the 2011 SEMA show. Besides being Dale Jr's, ride, this car was the very first car to ever receive one of Chevrolet's Connect and Cruise packages. The best part is all the proceeds go to the Nationwide Children's Hospital Foundation.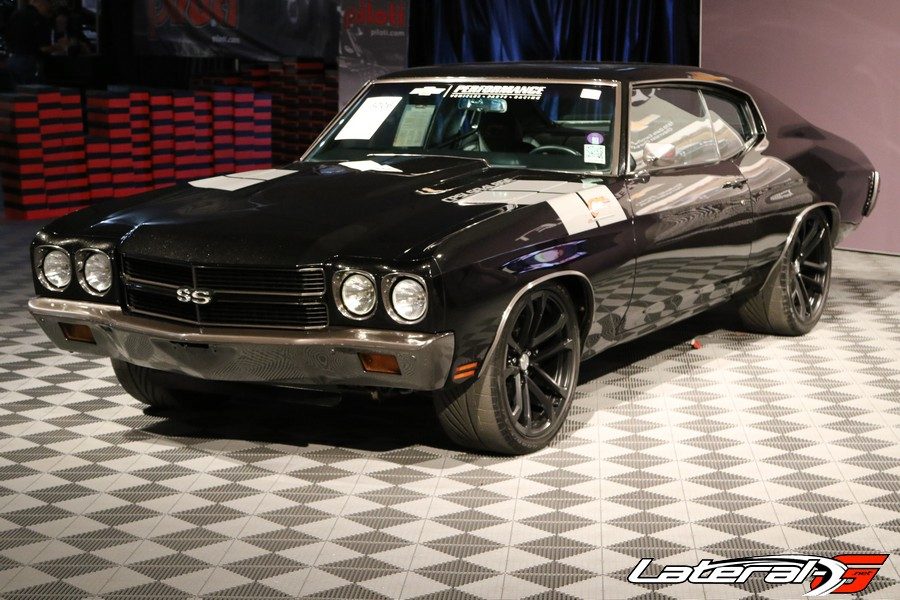 Naturally, they had a COPO Camaro on display waiting for it's turn to go across the block as well. This wasn't any COPO Camaro though, it was the very first one for 2017, meaning #001. This car went across the block for a cool $175,000, all donated to the United Way Foundation.
If you're a car guy, definitely add Barrett Jackson to your bucket list. It's an absolute blast and much different than a typical car show. We can't wait till next year!