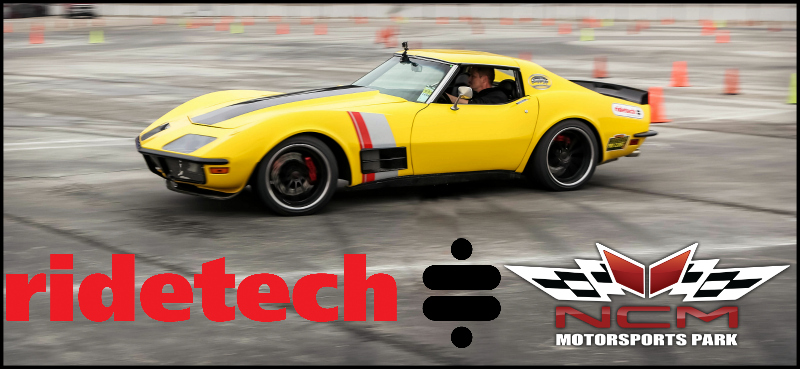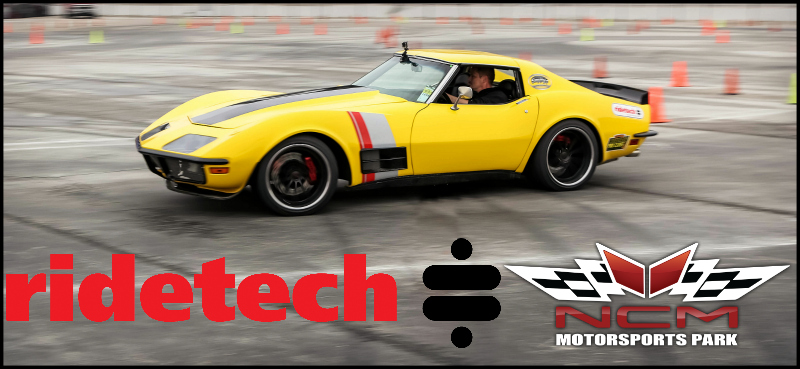 RideTech and the National Corvette Museum are very proud to announce their new product partnership that will begin on August 27 at the NCM Motorsports Park in Bowling Green, KY. This partnership will include installing RideTech triple adjustable coilovers and Delrin bushing components on the NCM track cars, offering RideTech suspension components for sale at the track, and various track support activities.
Bret Voelkel, founder of RideTech, commented: "We are very fortunate to have such a world-class facility in our backyard, and excited about working with the NCM staff to bring suspension components and track support to their participants. The NCM facility will be a wonderful tool to refine and validate our product development processes."
Mitch Wright, General Manager of NCM Motorsports Park said: "With the rolling Kentucky terrain and track features like the "Sinkhole" that boasts a significant and sudden elevation change, RideTech suspension components will be an important part of optimizing the racers track day experience. Those who like turning their own wrenches will be able to purchase parts through our Winding Road Race Shop, and those who prefer full service can have them installed at the NCM installation center."
About RideTech
Now in their 21st year, RideTech continues to design and manufacture shocks and suspension systems for a variety of vehicles including hotrods, musclecars, Corvettes, and OEM/defense projects. All RideTech products are designed, refined, and manufactured in the USA. More information is available at www.ridetech.com or by calling 812-482-2932.
About the NCM Motorsports Park
With over one mile of frontage on Interstate 65 and located across from the National Corvette Museum (NCM) and the GM Corvette Assembly Plant, the NCM Motorsports Park is one of the most centrally located and easily accessible driving facilities in the country. The top priority of the 186-acre facility is education and safety, offering recreational racing and educational opportunities for all makes and models of vehicles and motorcycles and is owned by the National Corvette Museum. For more information on the NCM Motorsports Park and upcoming events, visit www.motorsportspark.org.
Since 1953 the Corvette has been America's Sports Car. The National Corvette Museum was established as a 501(c)3 not-for-profit foundation with a mission of celebrating the invention of the Corvette; preserving its past, present and future; and educating the public about Corvette. The Museum is open daily from 8 a.m. to 5 p.m. CT and is located at exit 28 off I-65 in Bowling Green, KY. For more information on the National Corvette Museum, visit our website at: www.corvettemuseum.org or call (800) 53-VETTE (83883).