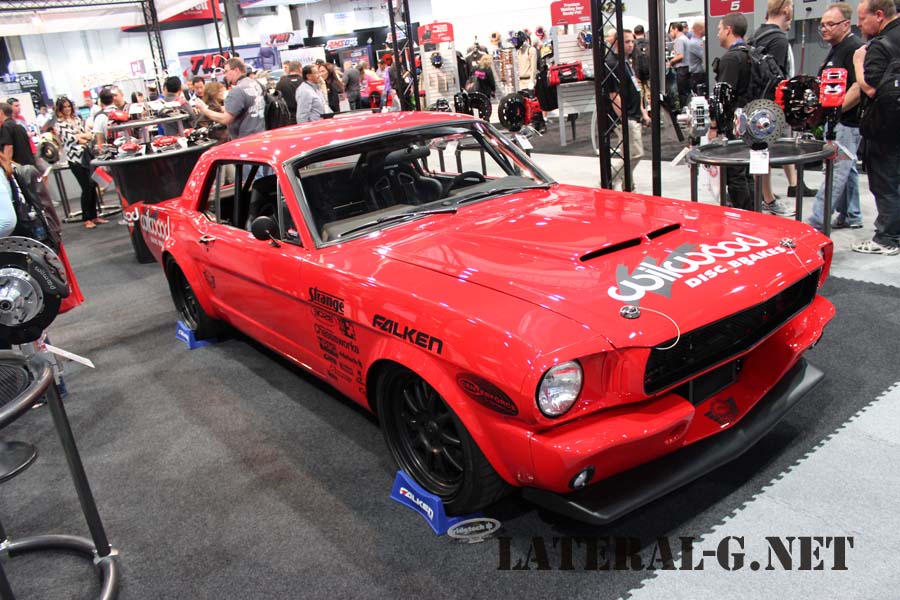 Day one is in the books. After an entire year, the day finally came and SEMA went off. For some, this marked the end of months of planning, building, and lack of sleep. For others, the party was just getting started.We arrived at SEMA at 7:00AM, with the hopes of getting shots of cars before the massive crowds of people covered up every car in sight. We were pleasantly rewarded, with very few people on the grounds. Most people were just rolling out of bed from a drunken haze when we stepped foot into the Las Vegas Convention Center halls.
Our first stop was the Optima Ultimate Street Car Challenge cars. Between the Westgate Hotel, which use to be the Las Vegas Hilton, and the convention center, all the OUSCI cars were lined up. Many of our own forum members' cars were there, including The Farrington's '66 Chevelle and '64 Chevelle wagon, Aaron Oberle's '65 Chevelle, and a host of others. We were proud to see Lateral-G represented so well! This group of cars is sitting pretty now, but all hell will break loose in a few short days.
Moving inside we saw an endless sea of new products, cars, and rows upon rows of the latest and greatest. Before everybody arrived, we ran around snapping pictures as fast as we could. So without boring you to death, here's our gallery of just a few cars at SEMA. Check back tomorrow for more!