RAIN! Waking up this morning and groggily walking over to the blinds, we saw that everything was wet. After taking a few minutes to wake up, it was raining! Getting to the convention center the rain kept coming down, with many of the outdoor cars being covered up. Since SEMA is in Las Vegas, an extremely dry desert, rainy days are extremely rare. Everybody was talking about the crazy weather, but the show went on without a hitch. The rain did force everybody inside the halls, packing them like a can of sardines.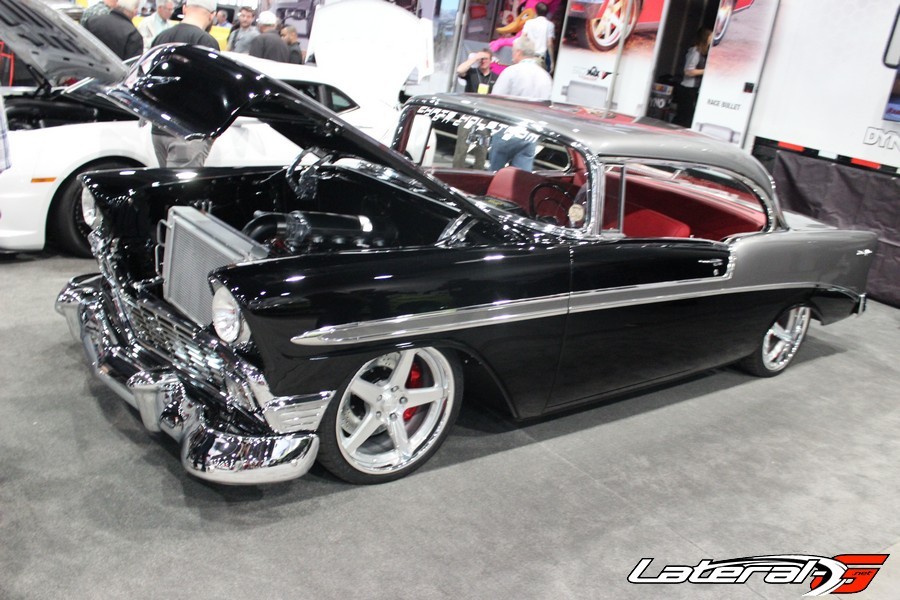 Today we started by checking out everything in the North Hall, which includes all the new, first time exhibitors. The amount of people, products and services that are here on display is purely amazing. For every facet of a vehicle, there is an company that makes something trick and revolutionary for it. For a single person, it's just about impossible to see every single thing offered or on display at SEMA.
Between the North Halls is the Optima alley, where all of the cars for the Invitational race were lined up. The amount of variety of cars is impressive just like all of the Optima races –  you have your classic Camaro's, brand new Mustangs, a Datsun pick-up, and everything else. Friday after the show they head out and start the competition up on Saturday morning.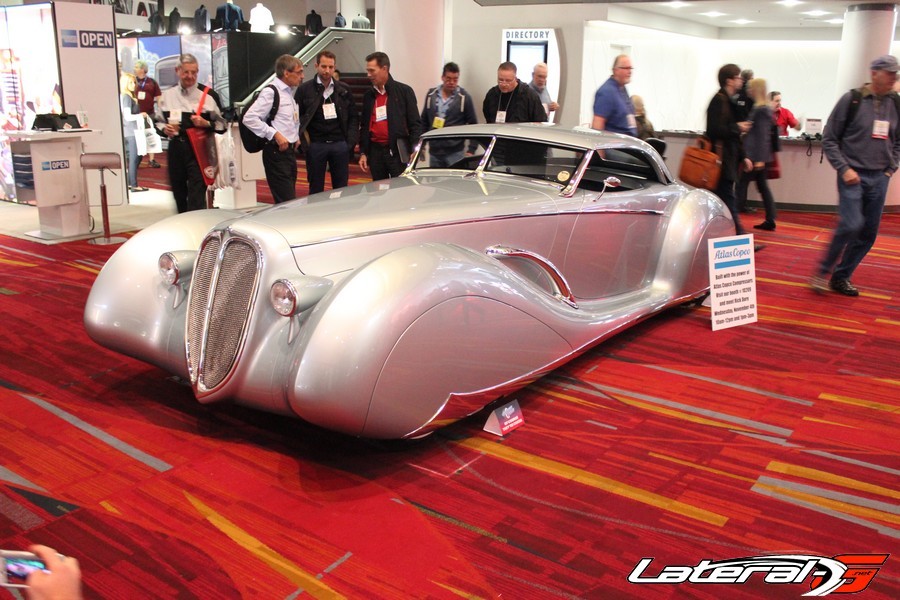 After checking out some of the latest and greatest in the North Hall, we headed back to the Central Hall, where we talked with more companies and checked out newest products in the Pro Touring market. We spoke with countless companies, who showed us what they had been working on and keeping under wraps this last year.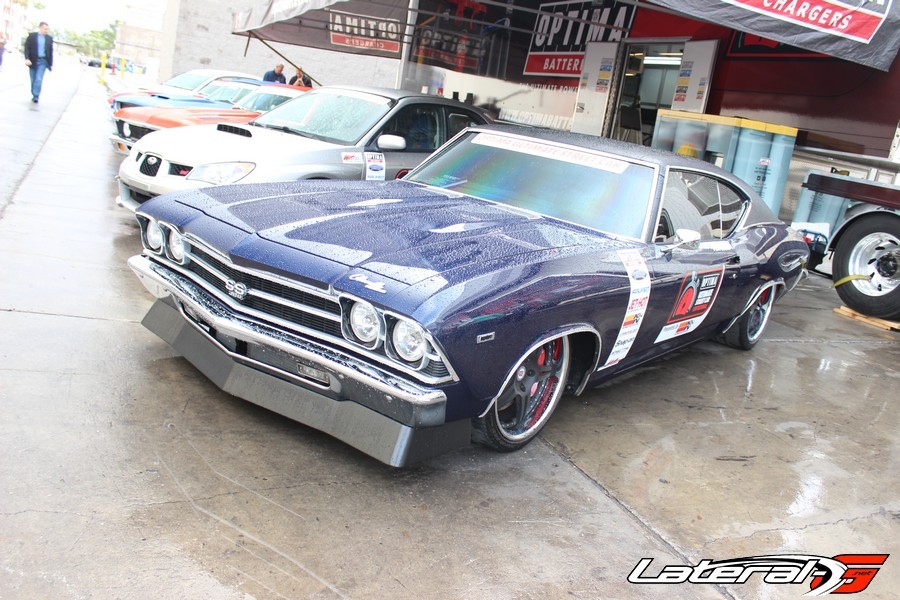 Just about the time we left the show the rain started up again, even hailing with some lightning and thunder. The storm was short lived, and less than a half hour later the rain and hail stopped, but not before all the SEMA cars were wet once again.
By far the highlight of the day was the Lateral-G Dinner at Margartiaville! Our dinner is a unique party where everybody is able to get together in a casual setting, enjoy an amazing taco bar, cold drinks and great company. Not only was there over a hundred Lateral-G members there chatting it up, we had some of the best in this industry on hand hanging out and answering questions. We want to take a minute and thank all the sponsors that helped to make this dinner possible: Schwartz Performance, Restomod Air, UMI Performance, Ron Sutton Race Technology, RideTech, Dakota Digital, GAP Racing, Auto Meter, MuscleRodz, and Matt's Classic Bowties.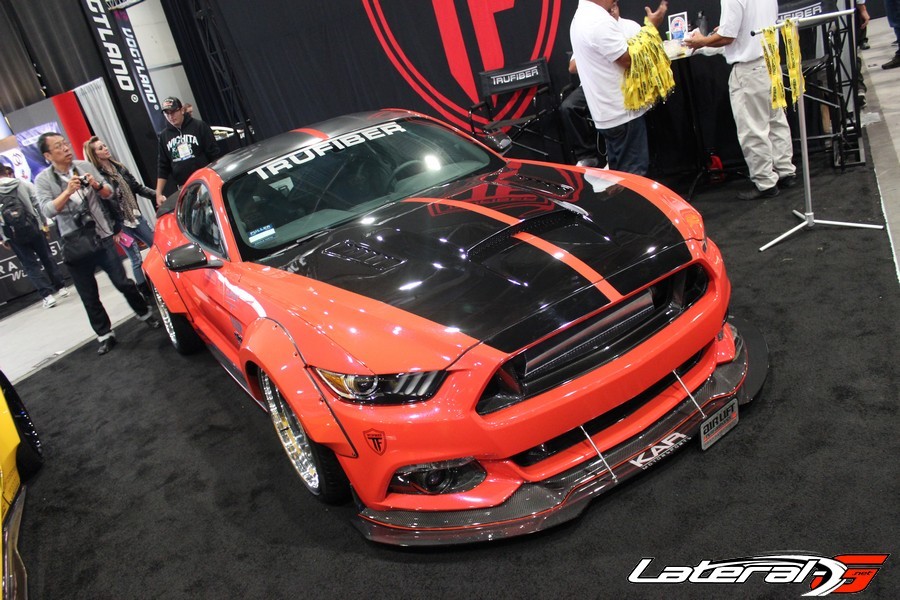 After a few too many tacos and beers, the party wrapped up and all went away happy. We are already looking forward to next year! For now, check out the gallery of pictures below.