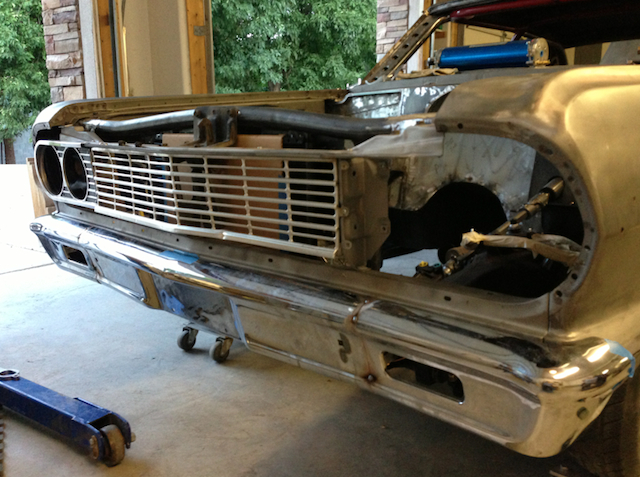 The latest episode of my podcast show is out detailing the latest (and last few) steps that have been completed at Allison Customs. If all goes well, the next time you see pics of the car it will be painted and ready for final assembly! This goal is the 2013 SEMA Show…..which is somewhat scary, but is what we're aiming for.
http://www.themusclecarplace.com/tmc…ading-to-paint
In this show we talked tucked bumpers, moving taillights, and mocking up a Vintage Air Front Runner. Man, I really should start a full build thread for the car.