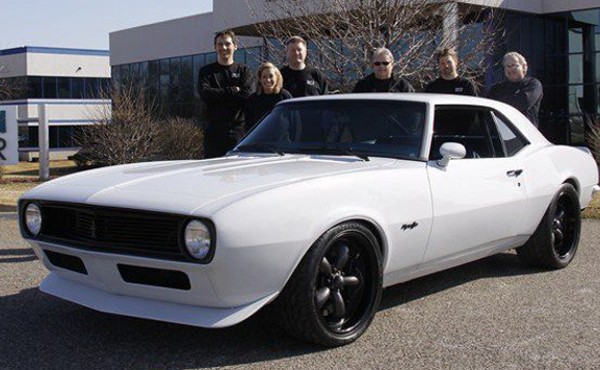 The second installment of the Special Edition SEMA podcast is OUT! This time Rob and Jeff Allison get to interview two different manufacturers about LS engine management kits and two car builders about their creations.
Ed Monte from MSD talked about the Atomic EFI LS Wiredless Engine Management package. He discussed how it will make your engine compartment look better and your wallet feel better. They also chatted with Rusty Sampsel from Chevrolet Performance regarding the LS engine management kit offered by GM. Rusty talked about how the kit is very easy to install and the calibration has the ability to adjust itself for a wide range of situations.
One of the big things at SEMA is the fantastic cars and this time was no exception. Rob interviewed Mike Atkins of Pratt and Miller about the 1968 Apollo Camaro that was built for the president and CEO of Discovery Channel. Murray Pfaff was also there with his 1959 Imperial Speedster and he talked to Rob about how he got into design work, the Speedster build, and how it is nice to have great friends.
There are links to all of these cars and products in the show notes and lots of information to listen to in the show.
http://www.themusclecarplace.com/tmc…ow-2012-part-2