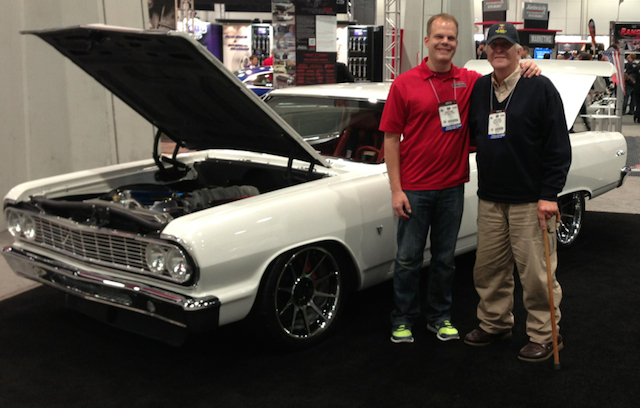 The third and final SEMA show special is now available for your listening pleasure. In this episode the focus is on suppliers who donated parts or knowledge to the Chevelle build. The interviews include Detroit Speed and Engineering, Vintage Air, Ron Francis Wiring, RestoreATag, and Chris Holstrom Concepts.
At the Detroit Speed and Engineering booth, both Stacy and Kyle Tucker talked upcoming racing and the engineering that goes into DSE parts. They also talked about the Kyle Busch "Rowdy Camry" Toyota, new Mustang parts, and the opportunity to voice your opinion on new Mopar parts.
Chris Holstrom talked about winning a Good Guys Gold Award at SEMA 2013 for his work on the 67 Nova and how he built up his business to that level since 2008.
Check it out at:
http://www.themusclecarplace.com/tmc…on-2013-part-3