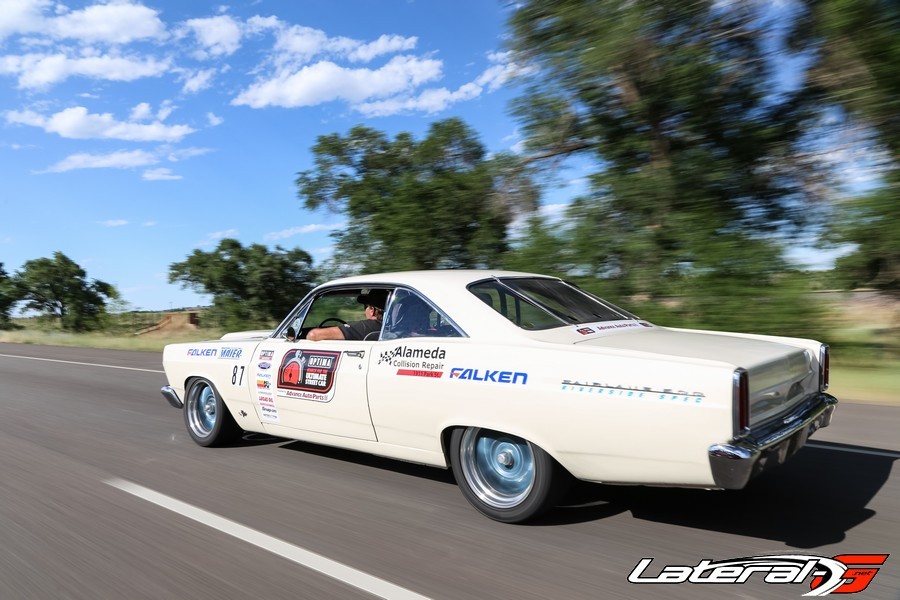 About 15 miles south of Colorado Springs lies a track known as Pikes Peak International Raceway. USCA competitor Bob Boileau is the owner of this fine establishment and helps to host OPTIMA's event every year. I've been to many of these events and this was one of my favorite venues. It's hard to beat Road America, but at this track, everything went smoothly and you could see the entire track from the top of the tower.
The first day consisted of the Detroit Speed Autocross with some typical parking lot cone placement, but a few corners of the road course involved as well. The autocross was straightforward, but the Power Stop Brakes Speed Stop was a little more complicated.
Since this is an oval track, they used the start stop line as the starting point. When you got the green flag, you would hit it down the straight until the end of the pit road barrier, then you would go straight down the bank and turn into a quick slalom before slamming on your brakes. This is similar to other speed stops, but with the added variable of the bank. It seems simple, but it did carnage on more than a few front splitters.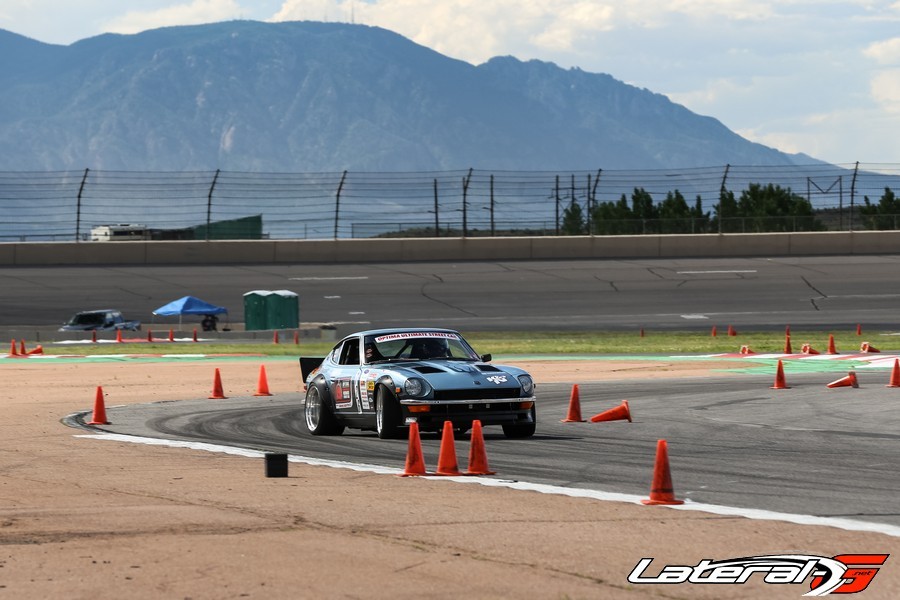 Everything went smooth. No major breakdowns, only a few doors and trunks flew open and everybody seemed to have a blast. That night, OPTIMA directed the group to the famous Garden of the Gods. This public park is full of incredible rock formations that date to prehistoric times. There is no way to describe it except for breathtaking. Thanks to typical Saturday night traffic, the group has to make a detour to a separate parking lot outside of the park.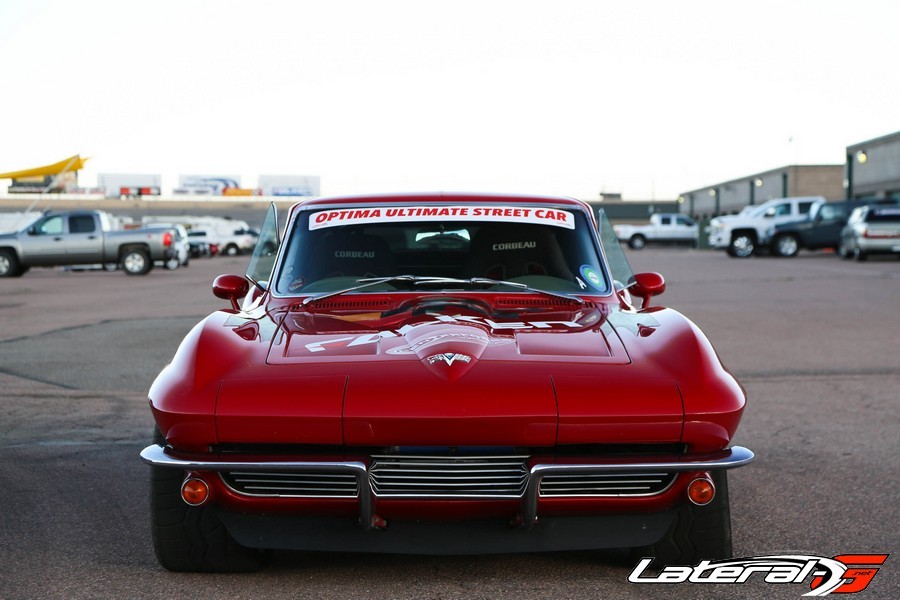 First thing Sunday morning, the excitement stirred as competitors readied their cars for the Falken Tire Hot Lap portion of the weekend. Autocross is fun, Speed Stops are fun, but the road course is where the real fun is at. Flat out on the bank in this roval has to be an incredible feeling. This course took them around part of the oval, into a few technical parts in the infield, then back onto the oval and across the finish line.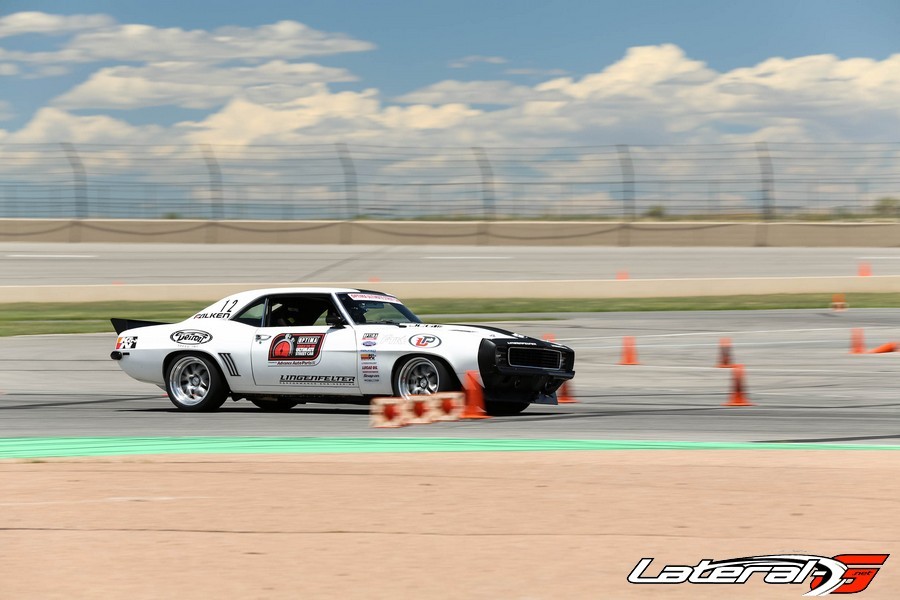 Everything went smoothly and as usual, Jake Rozelle topped the GT-V category. James Shipka took second place to get the GT-V OUSCI invite. Easily one of the coolest cars of the weekend was John McKissak's '66 Ford Fairlane with a killer vintage look. The officials shined down their approval on him when he was picked for the Spectre Spirit of the Event award. He hurt his motor at Thunderhill, got it back together, then had to go through it a list time just to make it to the event. That's what this is all about! Check out the rest of the photos below.