UMI Autocross Challenge 2019!
This past weekend marked the annual UMI Autocross Challenge, located at UMI Motorsports Park in Clearfield, PA. This event was two full days of autocross action from sun up till sun down, with over 1200 runs completed!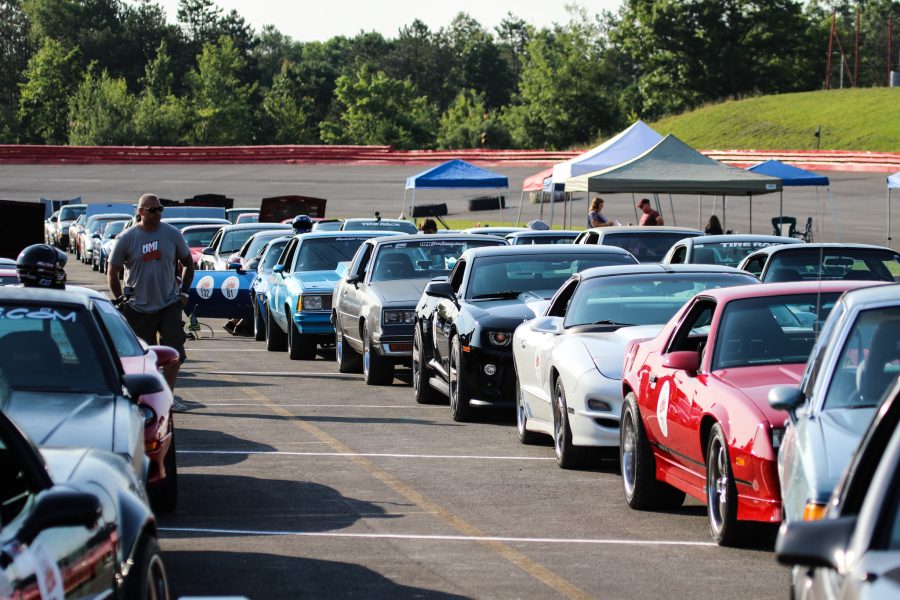 The track itself is a 5/8-mile oval that has been converted into an autocross complex. Located on top of a mountain, the views and scenery around the complex are spectacular. This was the second year of hosting the Autocross Challenge at UMI Motorsports Park. The course layout was different than last year though, and it proved to be a fun one. The course was shorter but took longer to complete as more corners were involved.
Course Layout
Racers would line up on pit row and the course started at the entrance of pit row. They would take off onto the main oval at the end of turn 4 heading backwards on the track while going through a slalom course which ended at a Chicago box located at the beginning of turn 3. They would then sprint halfway down the backstretch before slamming on the brakes and making a hard right turn into the infield where they would complete a series of twists and turns. Finally they would end up at the end of turn 2 and cross the finish line in the middle of turns 1 and 2, before heading back down pit road.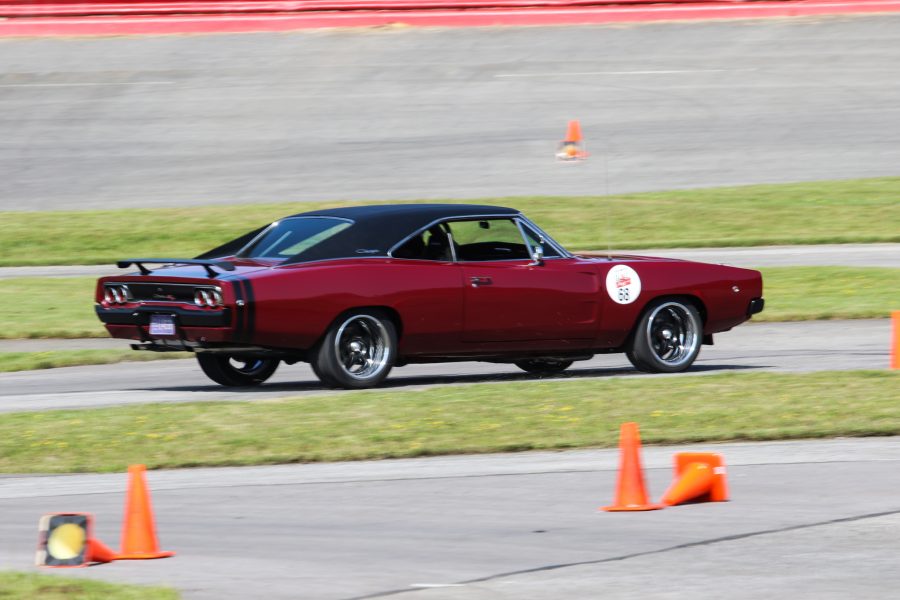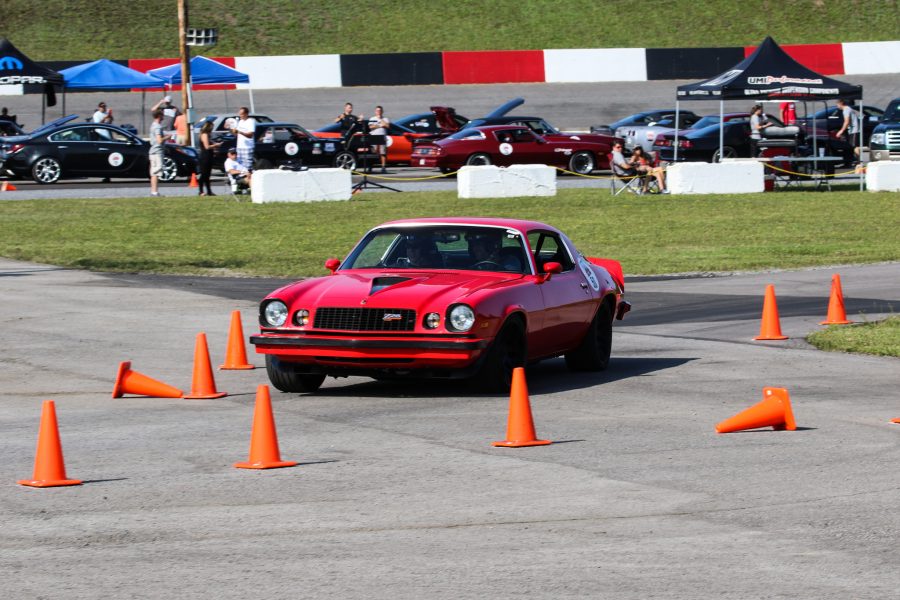 Weekend Activities
The weekend kicked off Thursday night with an open track night and Jerry's Chicken On The Curve for dinner. Friday was racing all day long followed up by dinner at UMI Performance where they opened the doors for everybody to see their operations. Saturday was back to racing all day followed by awards shortly after.
Being an autocross race, it's always going to be competitive. They had four different classes at this race: Two Seater, Late Model, Mid-Muscle and Vintage. The winners from each class were handed a golden ticket to next month's event, the King Of The Mountain shoot-out under the lights with a $10,000 grand prize on the line. Some of the racers already had been invited to the event, so the ticket would be available to the next person.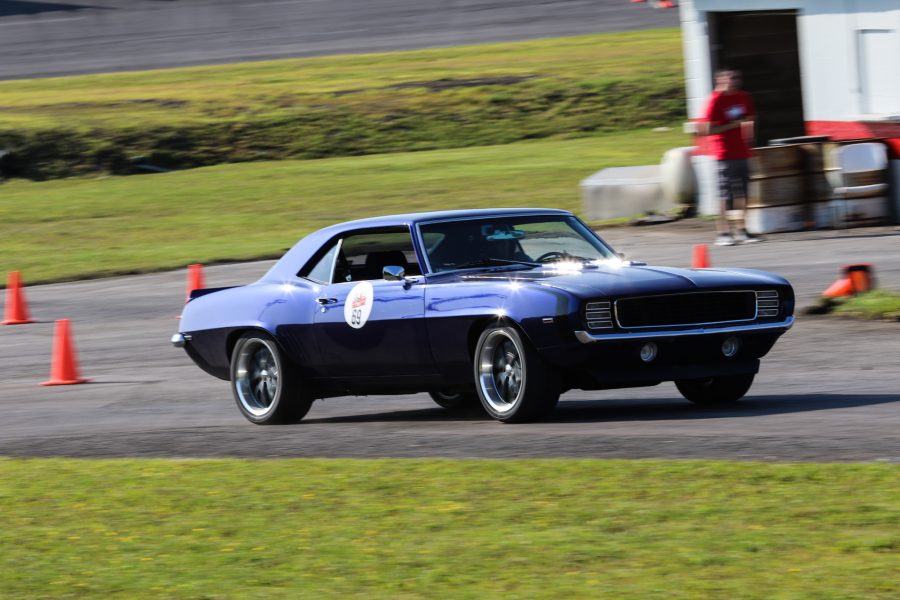 It's All For Charity
The best part of the weekend besides the awesome racers and facility was the money raised for charity. Throughout the weekend there was a bake sale going on along with Chad Reynolds on the mic raising money in his "swear bucket" for those who used profanity. The end result was that over $7,000 had been raised within two days to support ALS and the Emily Whitehead Foundation. That was amazing!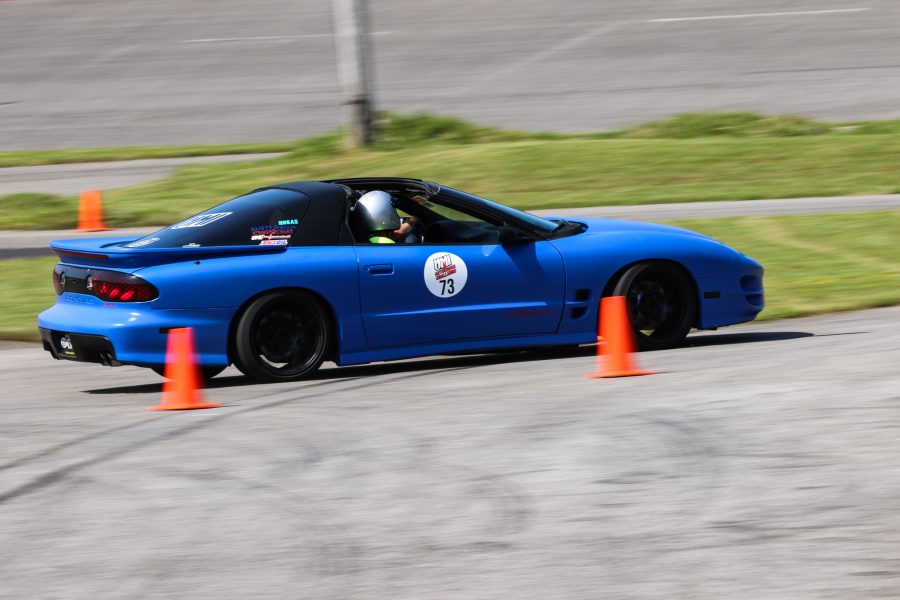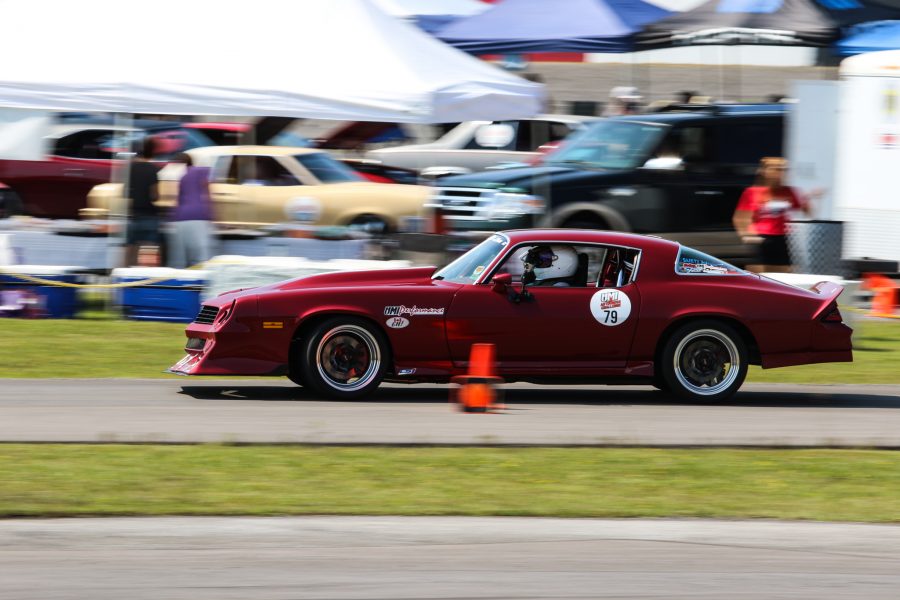 We look forward to coming back next year for the event – but we will be there next month for King Of The Mountain as well!
Class Winners
2-seater
Justin Peachey 45.180
Jeremy McCauley 45.877
Bill Hughes 46.223
Late Model
Jake Glover 46.707
Chris Paveglio 46.940
Mike Thompson 47.335
Mid-muscle
Geoffey Wolpert 47.605
Chuck Trimble 47.773
Nathan Hamilton 48.376
Vintage
Ryan Mathews 46.691
Ken Edwards 48.483
Eric Hartman 48.973
Fastest time of the event
Justin Peachey 45.180