UPDATED: Congratulations to all four new invitees to the 2014 #OUSCI- Kyle Tucker, Todd Earsley, Mike Junior Johnson and Spirit of the Event invitee, Dan Howe!
We're here at Daytona Beach, with the first day at Daytona International Speedway is in the books. Many competitors signed up to use the NASCAR garages… I wonder who's favorite racers were in these spots?
Stickers before Tech, Tech before Registration, and finally the Detroit Speed and Engineering Road Rally. We drove through some great scenery, stopped at some interesting spots, including Racings North Turn, on the original beach race course, and turned quit a few heads.
Then back to the track for the Holley Welcome Party, and the Poker Run awards. Congratulations, Chris Porter, on his Queen High Full House!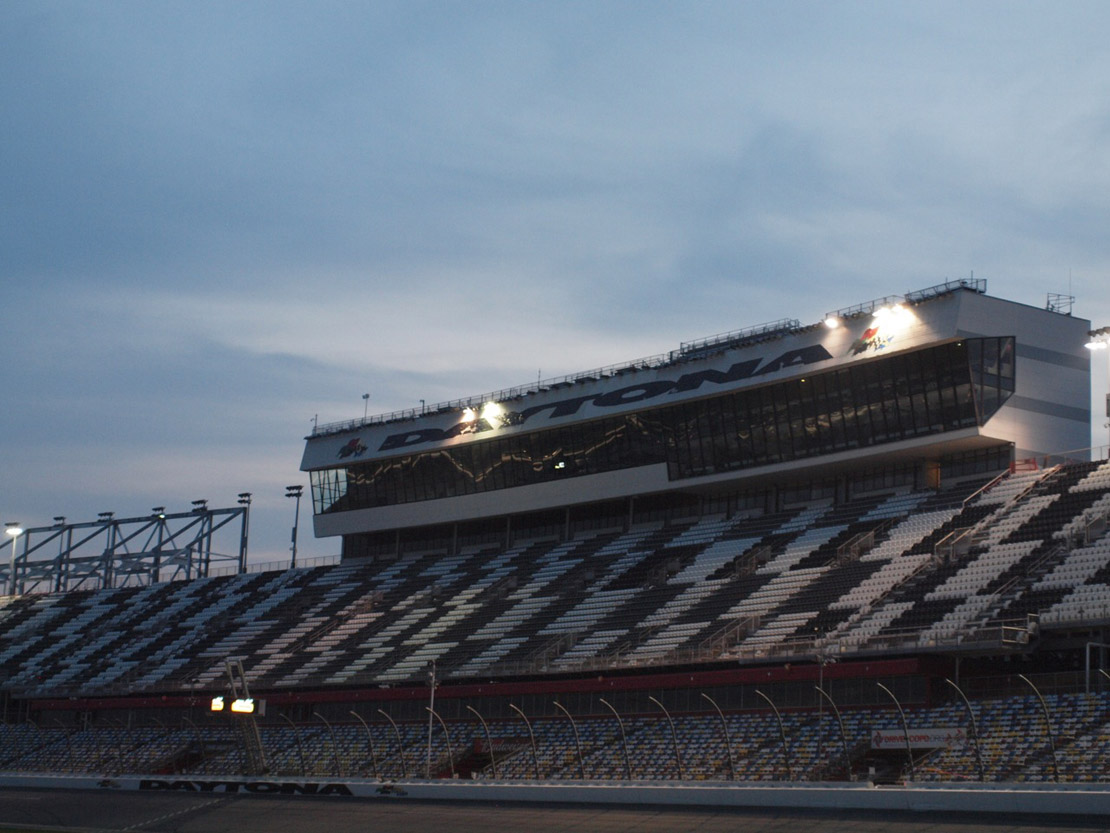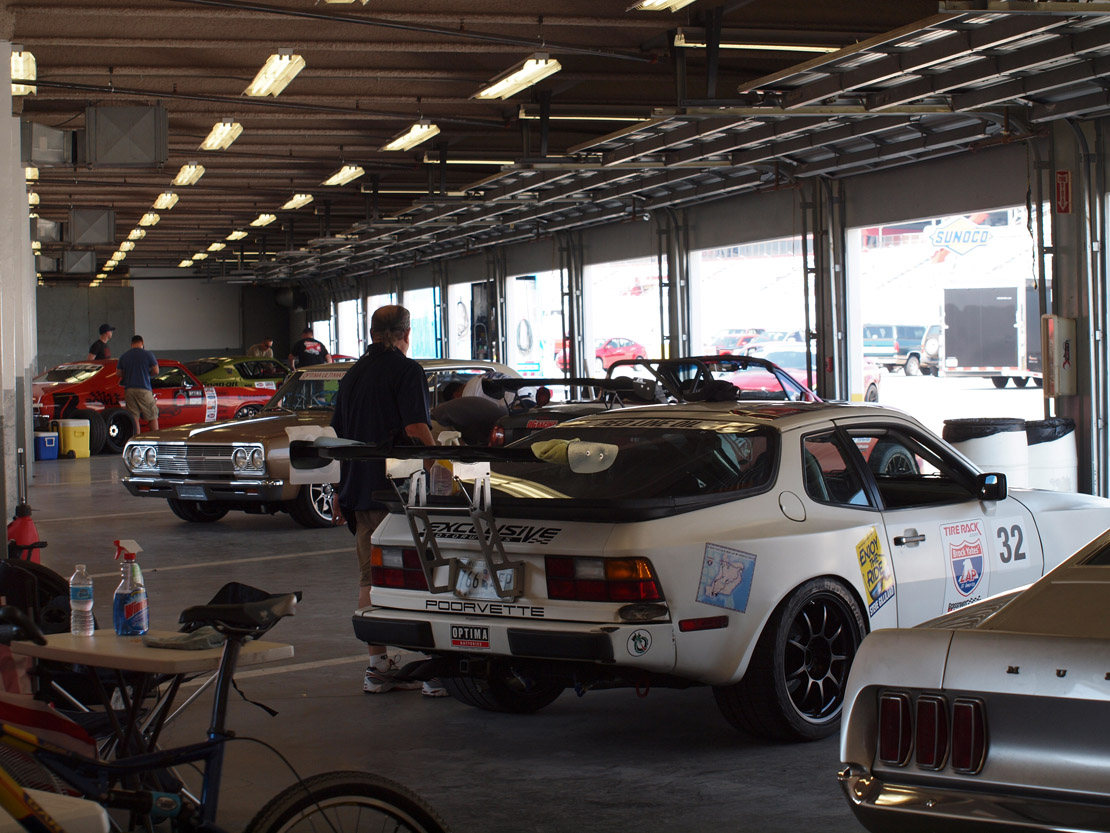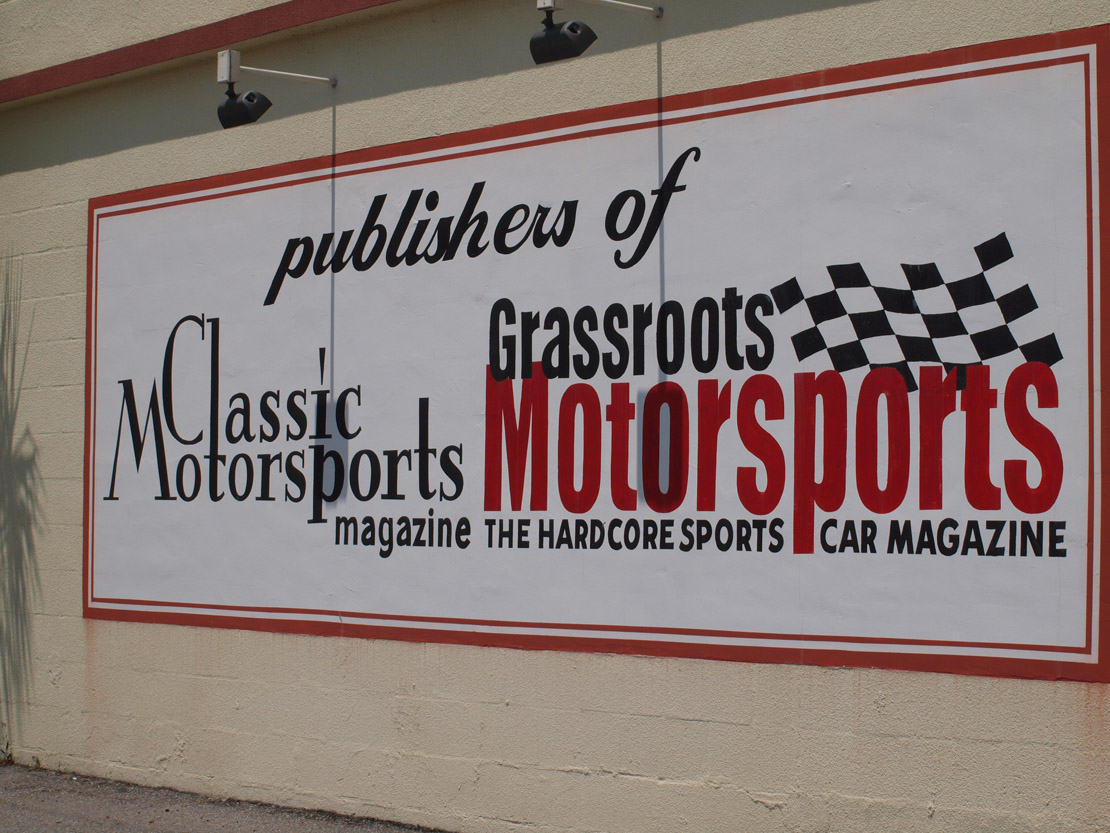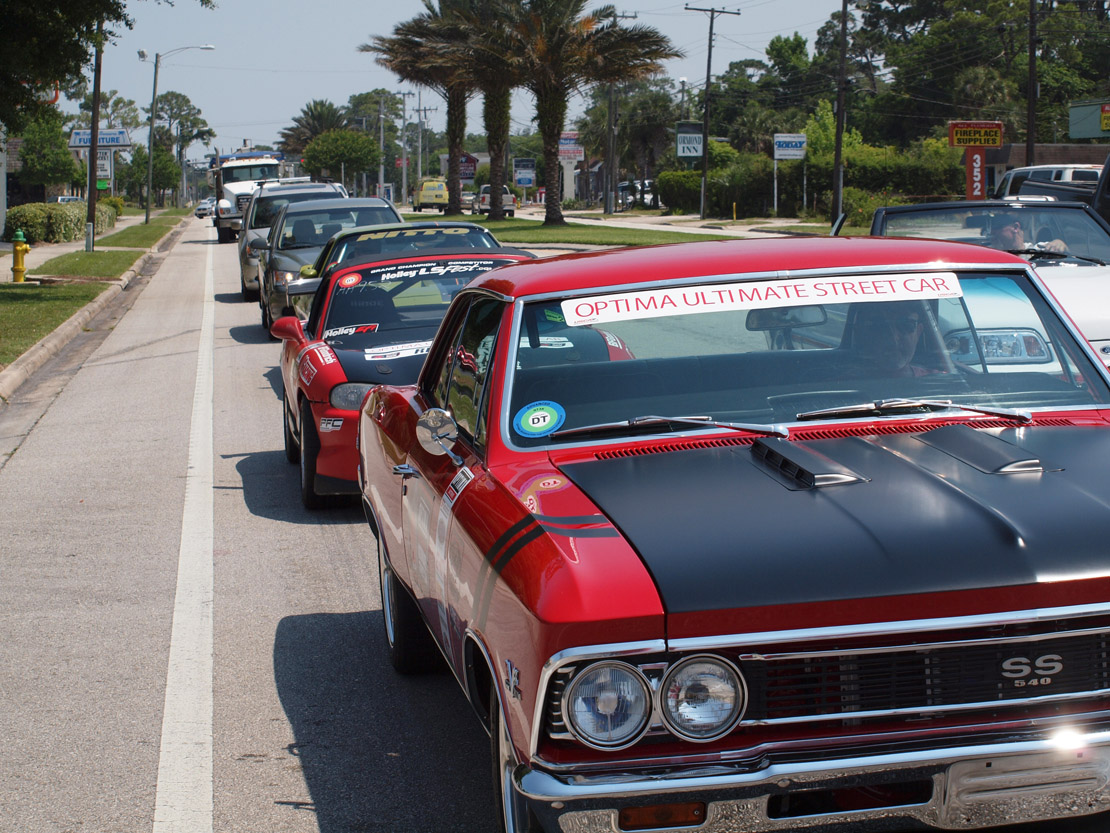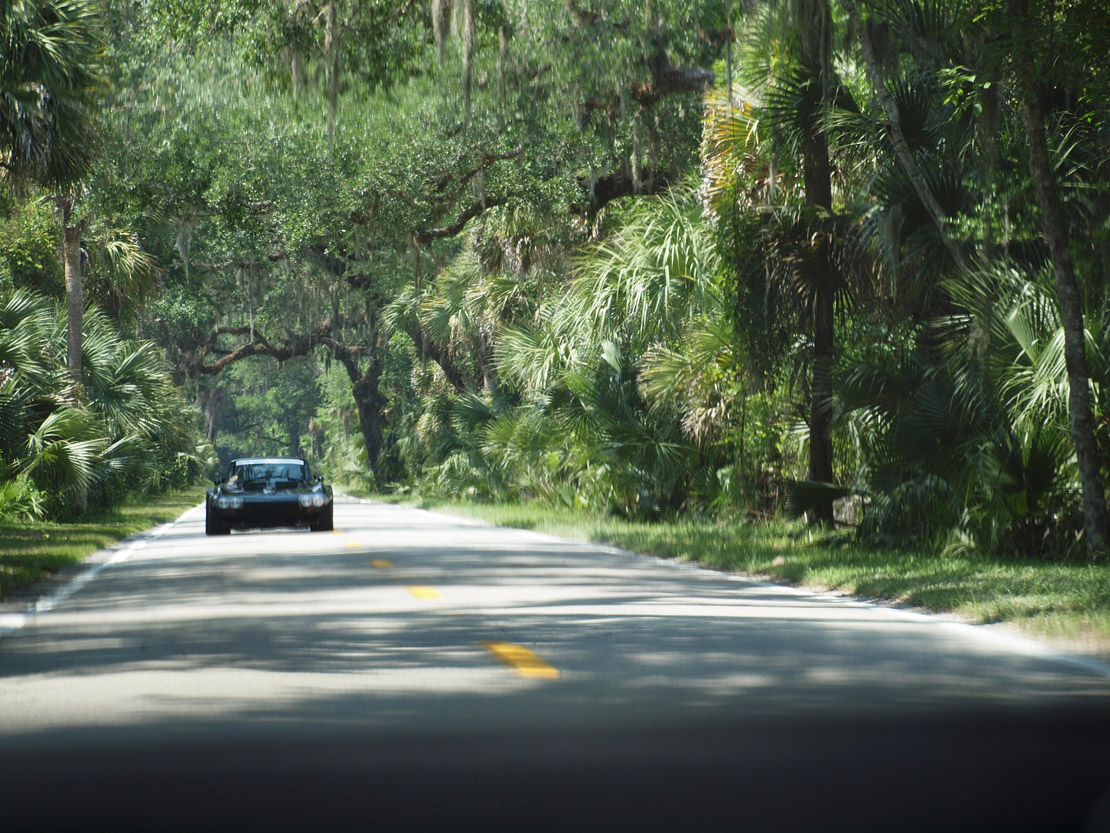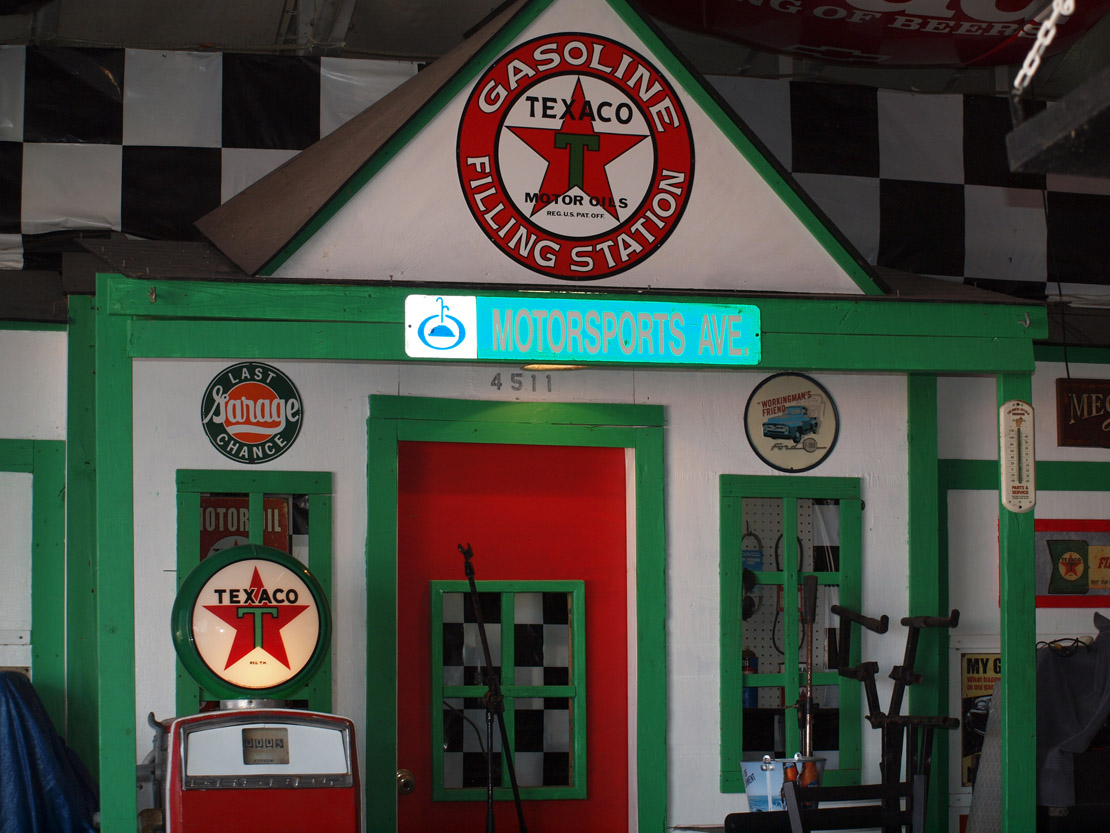 DAY TWO
It has been a hot and humid day at Daytona Beach, and the track got even hotter, once the Optima Search for the Ultimate Street Car competitors got a taste of the high banks.
During the day, the Lingenfelter Design and Engineering judging took place, each car scored for certain stock equipment, a well as each judges opinion.
But the star of the day was the Rolex course. JetHot Performance Coatings provided five experienced instructors. Some people from all the run groups took advantage of their skills to improve their lap times.
Cars hit the track at 1 PM, which seems late for most track events. But as the sun crept lower, the laps kept accruing: the OSUSC ran under the lights at Daytona, just like the Tudor 24 Hours! Red Line Oil provided the camera car, piloted by trans Am champion Simon Gregg.
Though a couple cars did end up in the garages early, the drivers were not deterred: they were working on getting the cars road ready for the Auto Cross and Speed Stop tomorrow!
As the night wound down, folks gathered around their cars, bench racing and prepping for tomorrow.
USCA is coming to Auto Club Speedway June 13 – 15, who out there is ready to have this much fun?
Kenny Edwards (Sr) in the Red '66 Mustang (getting judged)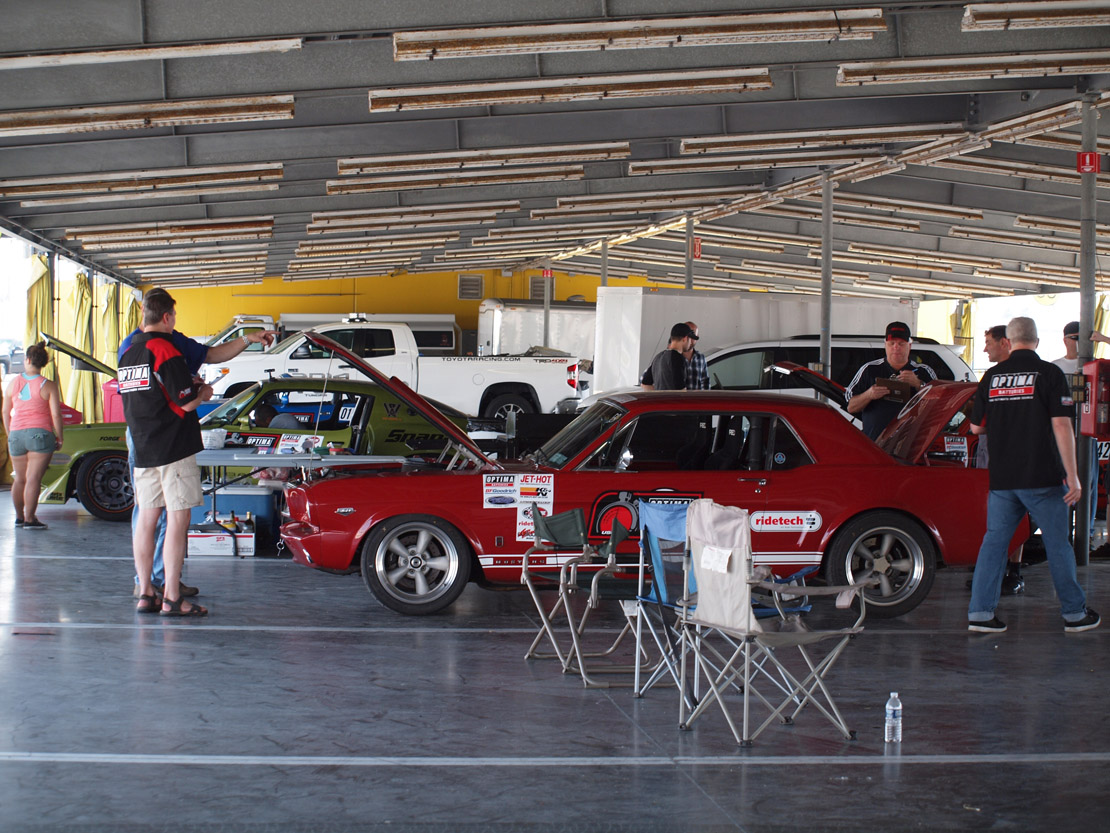 Randy Johnson in the Green '73 Camaro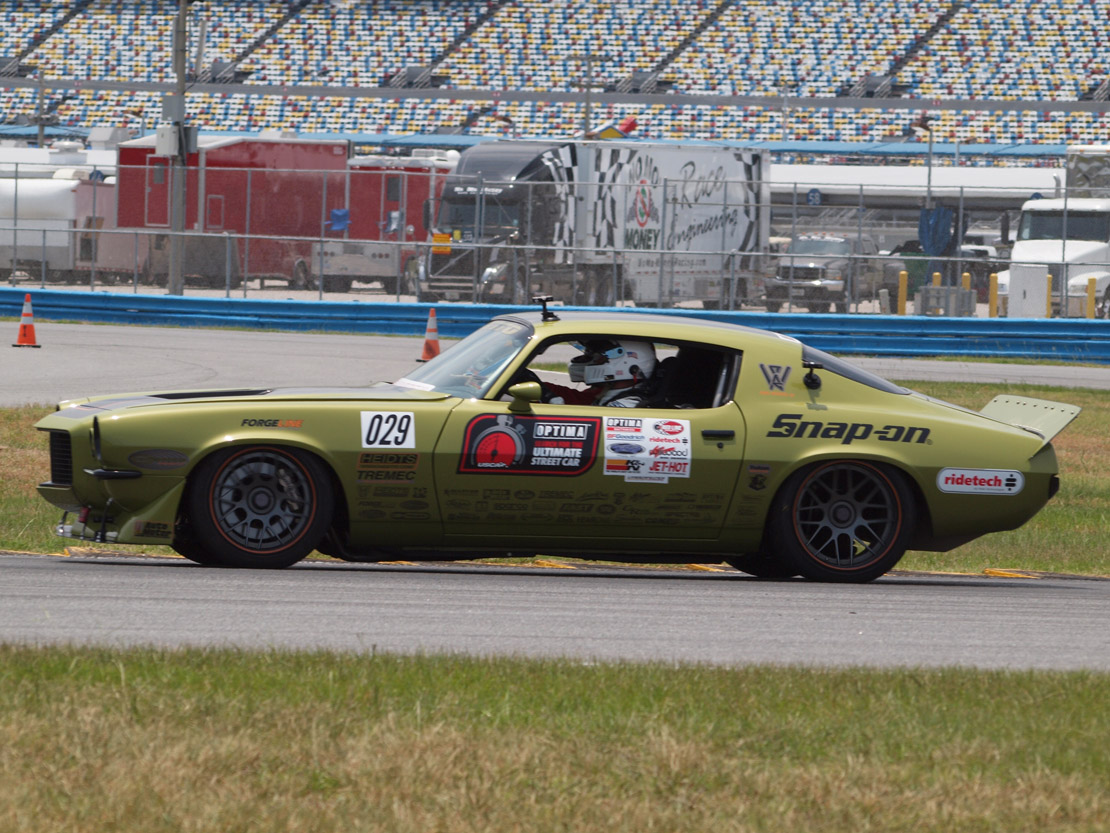 Fred Kepler in the Red '07 Corvette


Tyler Powell in the Black '63 Mongoose Corvette