V8 Lovers At The V8 Builds Autocross and Car Show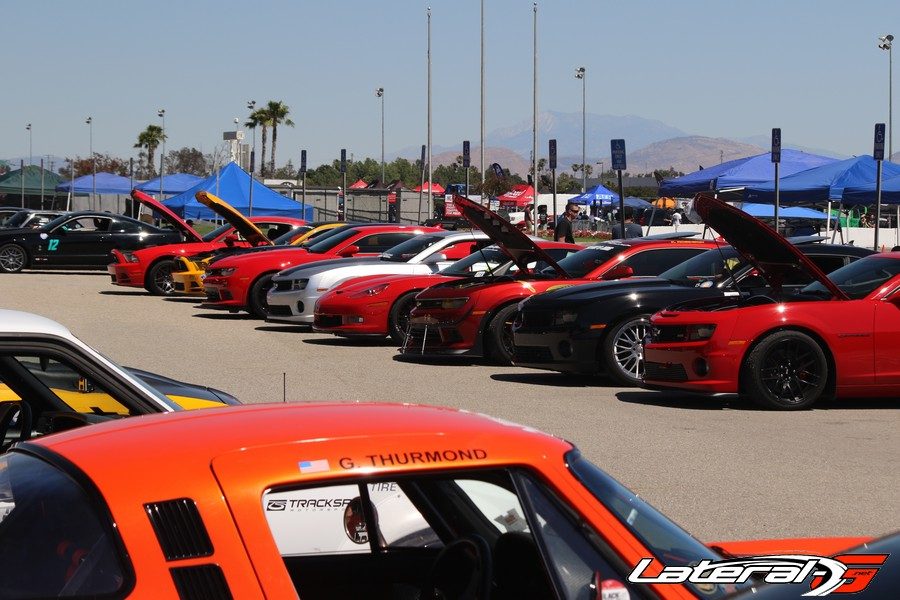 This past weekend provided some hot autocross action at the V8 Builds show at California Speedway! In it's first year, the V8 Builds show is dedicated to anything with a V8 under the hood.
Since there was an autocross running by the amazing Racing Byrds, we knew we had to make it over to see the action. Upon entering the show we saw a smorgasbord of  V8 powered rides. Old and new, they were all here hanging out for the Saturday only show. There was also vendors on display such as our friends at FiTech, Wilwood, Eibach, and Auto Meter.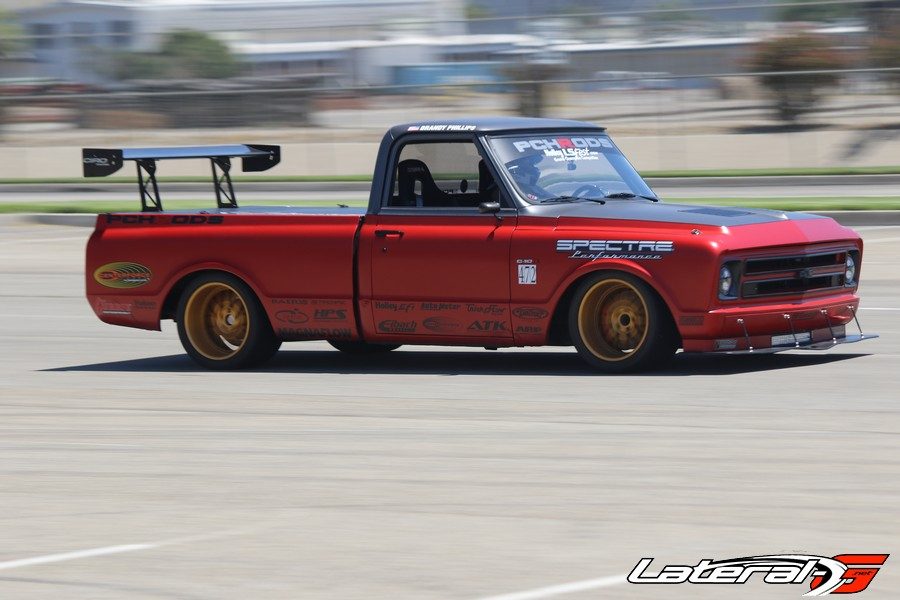 The show grounds had a great variety on display. There was an entire Mustang area, an entire Mopar area, and everything else in-between. In your head you might be thinking that this show is only for the domestic market, but there were a few import cars on display with some V8 muscle under the hood as well. One that caught our eye was a in progress build – a turbo'd LS powered drift car! We wish it was done and strutting its stuff.
The show grounds were big and had plenty of room to move around. It was also really hot out that day with temps nearing 100 degrees! Seems like every time we end up in Fontana to cover an event it's hot.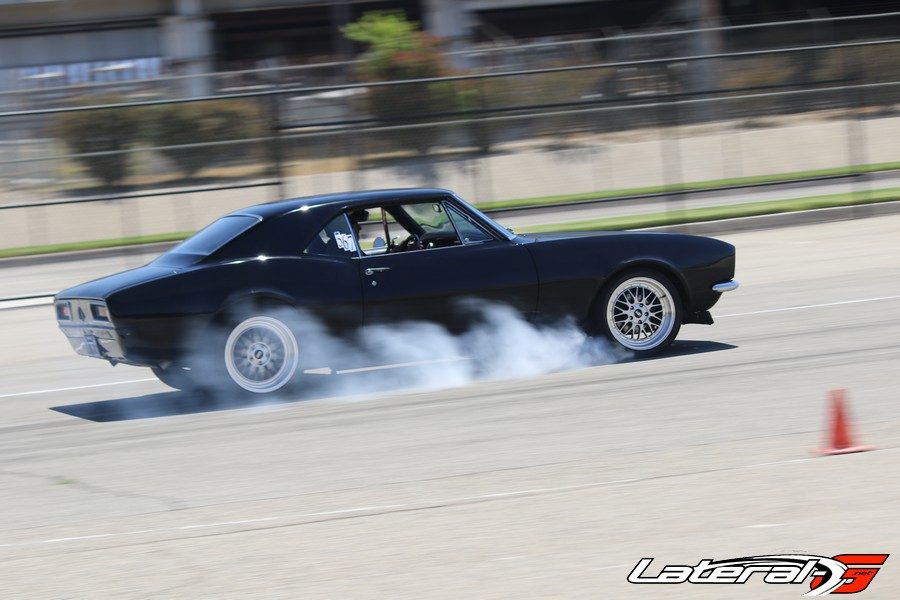 Normally the autocross events are held on the back of the property behind the drag strip, but this event was set up in the front by the grandstands. As usual there was a ton of other racing going on at the facilities from the exotic car racing, go karts and cars racing around the inside of the track. No shortage of racing!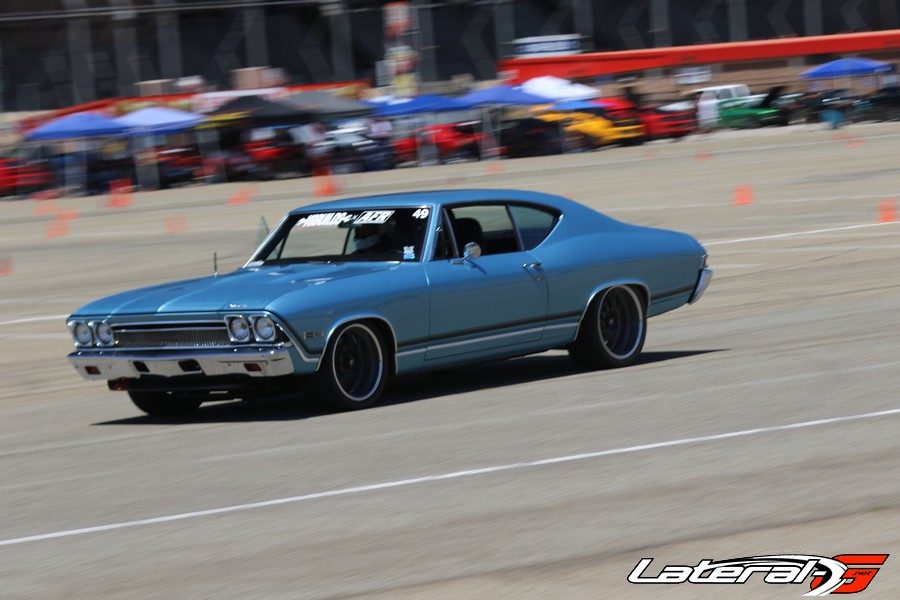 Heading to the autocross we saw that this was a really well done course. The runs were in the 30 and 40 second range, but it was a large course with some serious speed. With the large parking lot the autocross was set up on, the turns were long sweeping turns with a few short straights that allowed for some entertaining blasts of speed. However it was still a challenging course as we saw quite a few competitors push it a little too far and slide out.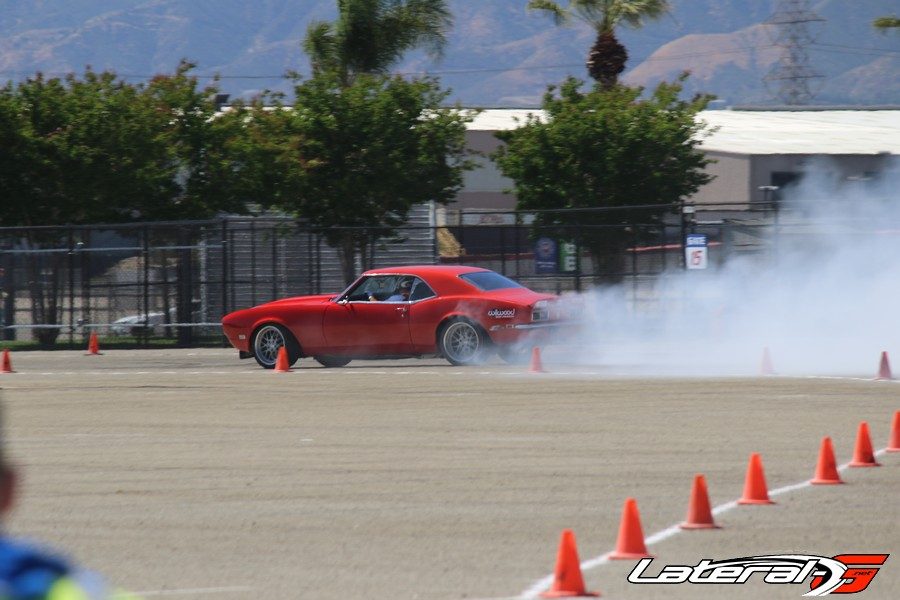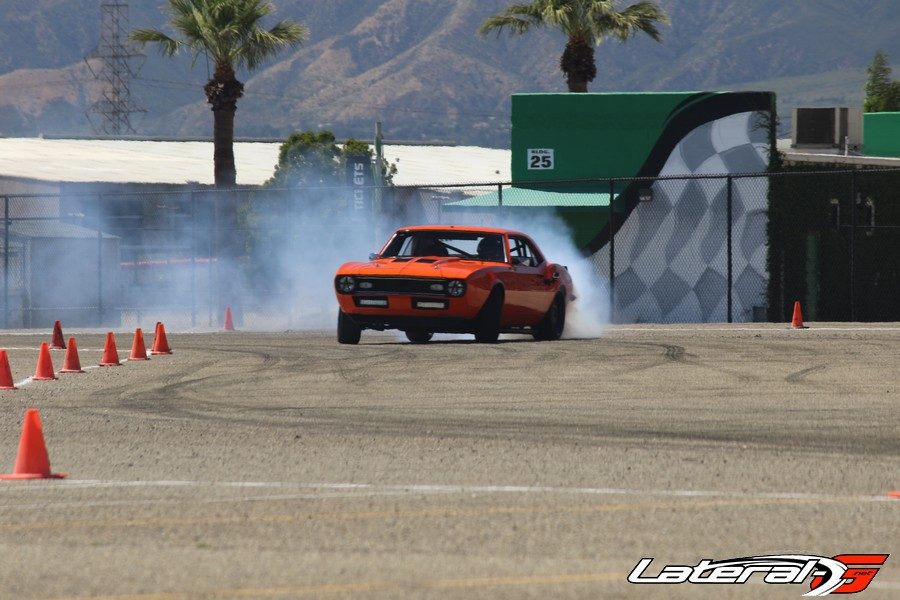 This was a cool event and we will be there next year to cover it as well! If you have a V8 powered build, bring it on out next year as well.