"Large Marge" 1973 Mustang Build
With lots of time at home recently we've been watching a lot of YouTube. One channel we stumbled upon was that of Jason Lewis of AutoEdits and his 1973 Mustang. At first glance, a '73 Mustang isn't a popular choice. If people are restoring a '73 Mustang, it's usually the popular Mach 1 versions, not a base Mustang. But the more we watched Jason, the more we fell in love with his cool Mustang that's equipped with a complete Chris Alston Chassisworks set up.
Jason's 'Stang is what we like to consider a true Pro-Touring ride. No it's not going to go out and win Good Guys Autocross, but it will definitely put up a fight. What it will do is cruise all day comfortably with modern suspension, brakes and tons of power under the hood. This wasn't some overnight project either, he's been slowly chipping away at this build for over 5 years like most of us with a ways to go but right now it's running and driving!
Under the hood Jason swapped to a 95 Cobra 5.0 Engine but upgraded from the stock wiring to a modern Holley Terminator fuel injection set up. With almost no tuning the car is running and driving and making great power! He still has to tune it but as of right now he's just enjoying the car running and driving.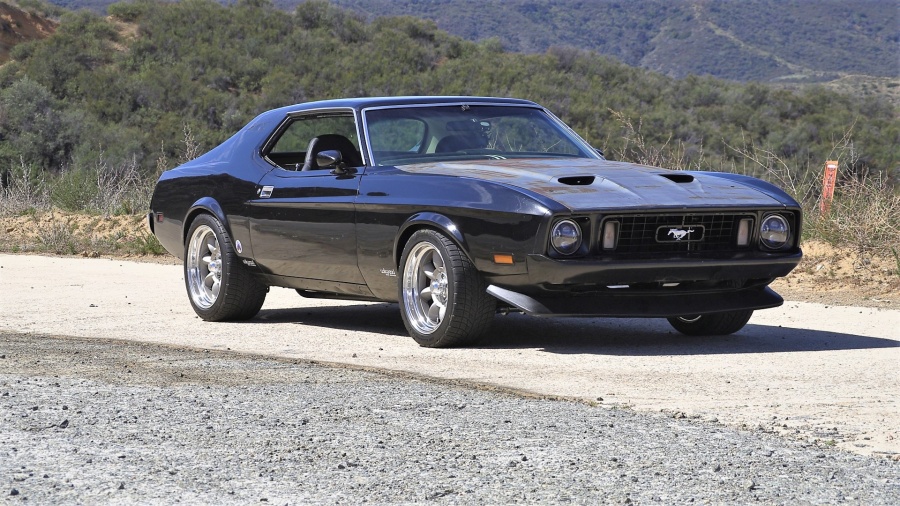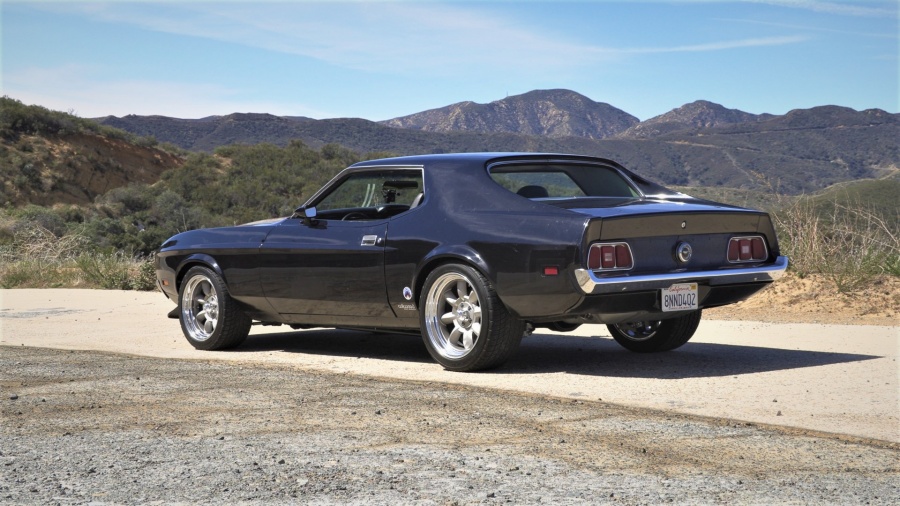 There's an entire list of cool parts he's installed on Large Marge. The car has a complete Chris Alston Chassisworks suspension, Painless Performance Wiring, Dakota Digital Gauges, Holley Terminator EFI, and a Tanks Inc. gas tank to make it all work. The best part? He has a video covering every install! Check them all out!
Chris Alston Suspension Install:
Painless Performance Wiring Install:
Dakota Digital Gauges:
Tanks Inc Install:
We look forward to more videos from Jason, be sure to subscribe to his YouTube channel for more goodness!