Thought folks might enjoy reading about this pretty extreme homebuilt VW Bug with mid engine Chevy power. After seeing this thing running around personally and hearing more about it I really wanted to get the full scoop so I did an article on it.
Link:
Bugzillia, VW Bug Autocross
I especially like the engine install and removal method...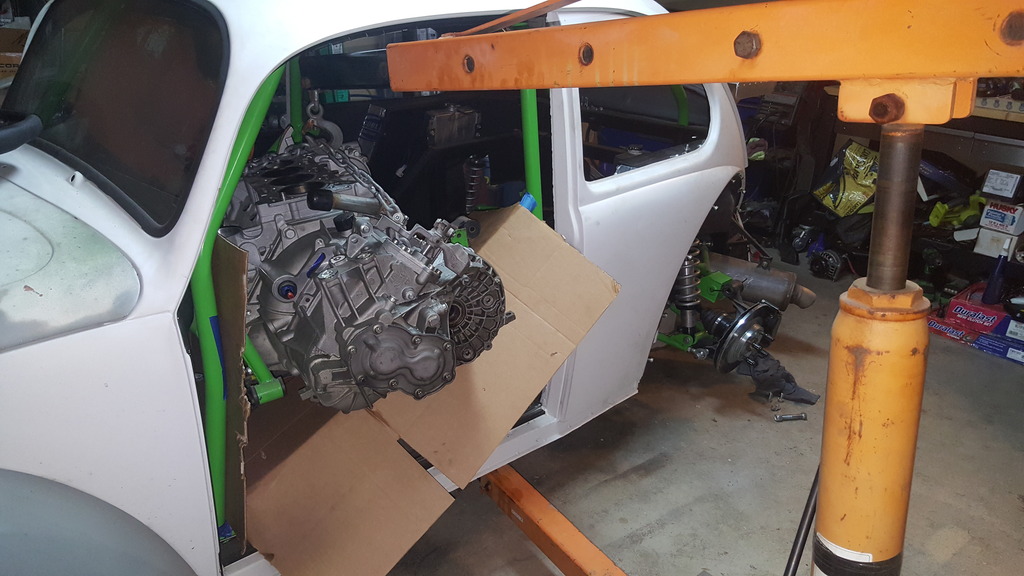 Lots of pics and some autocross action video in the link above.