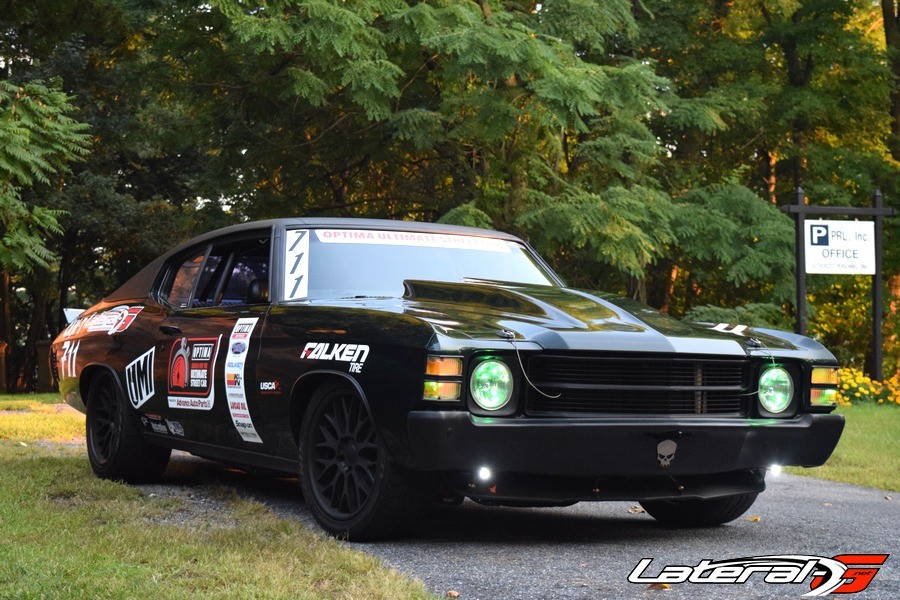 After growing up in the back of multiple different muscle cars, it was no surprise that Brian Coyle was going to be a gearhead himself one day. Getting the knack for tearing things apart and putting them back together started as early as five years old. In 1989, fresh out of High School, Brian was on the search for a piece of American machinery. He bought a '71 Chevelle that came equipped with a simple 350 SBC, Saginaw four-speed, and 15" aluminum slots. Later that year, he completely sanded the car down and prepped it for paint, which was done in 1990. Yes, that paint job is 26 years old, and still looks good for its age! Through the years, the car underwent many changes, being set up as a mild street/drag car for years.
Under the hood is a 500 horsepower 377 cubic-inch SBC with mostly made up of flea market find parts and homemade brackets. This mild motor runs through 3" exhaust with a set of Black Widow Pro-250 Venom Mufflers. Receiving the power is a Keisler five speed trans with a Centerforce Clutch, 12 bolt with Superior axles, and 4.11 gears. This setup makes it a nice highway cruiser for 70mph at 2,300 RPM's. The interior was kept fairly simple with bucket seats, six point harnesses, eight-point roll cage, Auto Meter gauges, and a lineup of toggle switches. After having the same "drag car" setup for years, Brian decided he was tired of not being able to really drive and enjoy the car. The big, slick rear tires, 4" skinnies up front, and stock suspension had to go.
Thus beginning his Pro Touring conversion in winter of 2014-2015. He started this off by contacting the guys at UMI Performance and ordering a mix of their Stage 4 & 5 suspension kit, along with a full set of double adjustable Viking Performance shocks. A set of 18" TSW Amaroo wheels and Falken tires accompanied this new setup. With bigger wheels, comes bigger brakes. A Powerstop LS disc brake swap replaced the old front discs and drums out back. But don't let all of those fancy suspension components and such fool you. This is a great example of what a budget build is all about. The trim and bumpers are painted with bottom shelf, 97-cent Walmart paint. The $14 master cylinder came out of a 90's Dodge Caravan. Not to mention the handmade spoiler Brian built himself with lexan from the hardware store, and some supports.
The car having its transformation completed in late March, 2015. The first year with all new components, Brian didn't hesitate to drive it everywhere he could. Several SCCA autocross events, Spring Ocean City Cruise, and UMI's annual car cruise just to name a few. Then came 2016 where he raced his first Optima Batteries Search for The Ultimate Street Car event. No trailer queen here. He loaded up the car with all necessary tools, an extra fuel pump, fuel fittings, and whatever else he needed for the weekend. First the drive down to New Jersey Motorsports Park, racing all weekend, and then the drive home. A total of 435 miles in two and a half days. Even though he was the underdog of GTV class, he still ranked 6th out of 13 cars!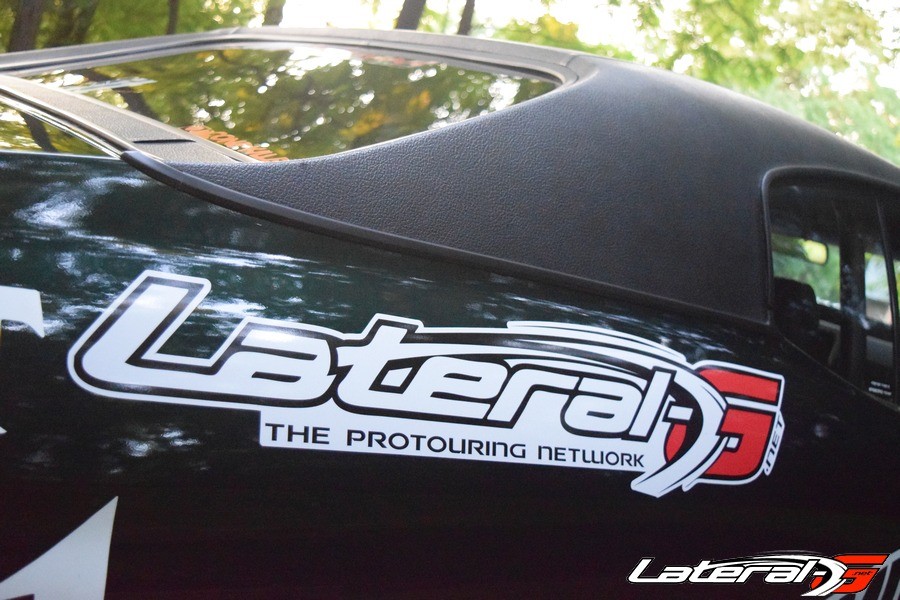 Brian has now owned the car for over 27 years and has done nearly all of the work himself. No big shop and no big money. Just a two car garage, his own two hands, and a sharp mind for what he does.