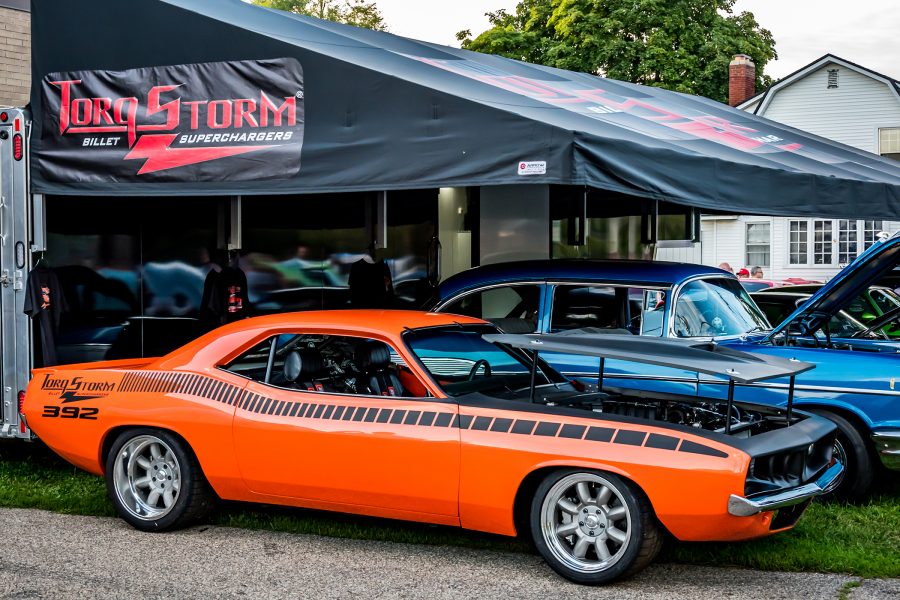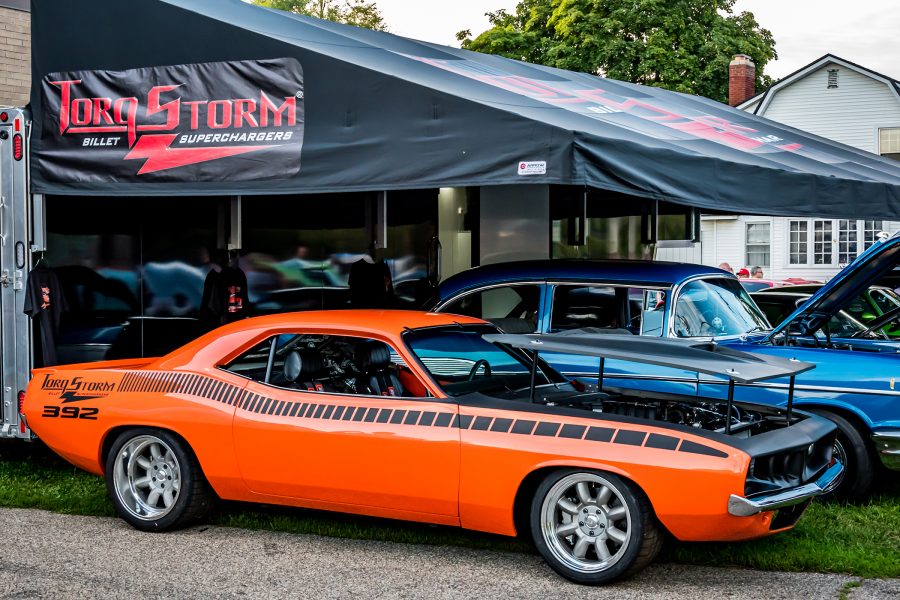 Building a car can serve many different purposes. Whether you're building to show, cruise, race or a combination of things, every custom vehicle is constructed and used with intention. For Chris Brooker, owner of TorqStorm Billet Superchargers, the purpose for one of his latest builds may appear simple on the surface – to showcase one of his company's products on a cool car – but it's actually a bit more in-depth than that.
"[I] wanted something different, without an LS in it," Brooker told us in a recent interview. "[I] wanted to show TorqStorm superchargers are the best way to make power on a pro-touring car."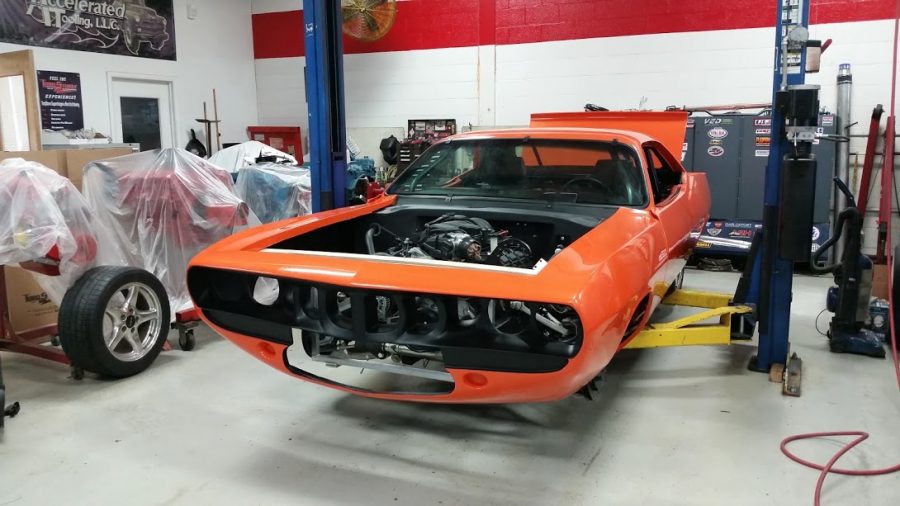 Having built his fair share of anomalous cars, including an LS-powered Miata, a 12A rotary-powered Spitfire, and a 1983 Dodge Miranda, Brooker is no stranger to creating some amazing "atypical" builds. All he had to do was find the perfect automotive platform for his non-LS pro-touring project. In the end, that "perfect car" ended up coming in a unique form.
"Downs Custom Performance built the body, which was in the 'New Products' section at SEMA in 2014," Brooker explained. "They couldn't sell it. The owner had a bunch of parts for it: a 6.4L HEMI, Art Morrison Max G chassis, TR660 6-speed trans. The only thing was, none of the parts fit."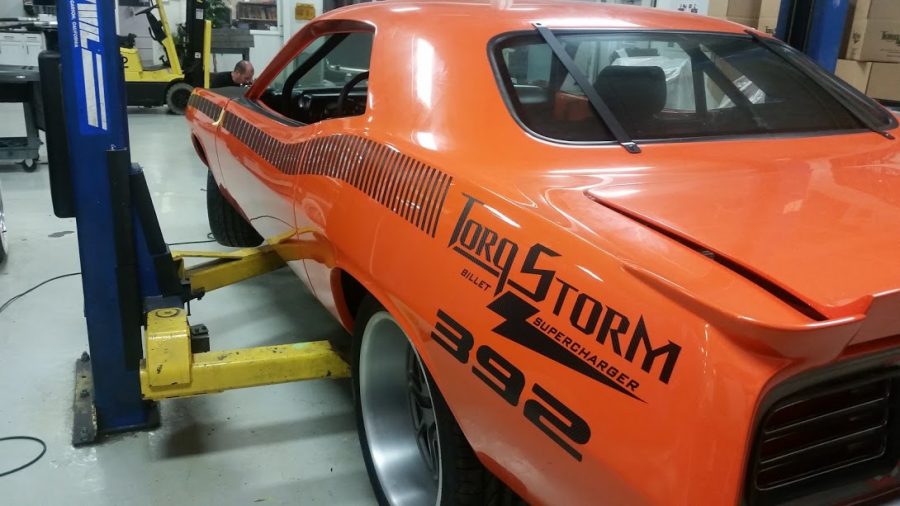 With a chassis meant for a '69 Camaro, and an engine that had to be mounted solid so as to not smash the alternator, let alone having a block that barely fit between the frame rails (among other things), Brooker took on the tricky project with high hopes. The result? One impressive classic Mopar pro-tourer built for power and pleasure!
The shell of the classic is a Downs Custom Performance fiberglass body fitted with an AAR hood by VFN, a chin spoiler by Reily Productions, headlights by Redline Lumtronix, and a custom rear spoiler fabricated by Brooker himself. The car's graphics were done by Contreras Graphics. Inside, you'll find a simplistic race-geared interior featuring PROCAR seats, a VFN dash and custom gauges by Classic Industries.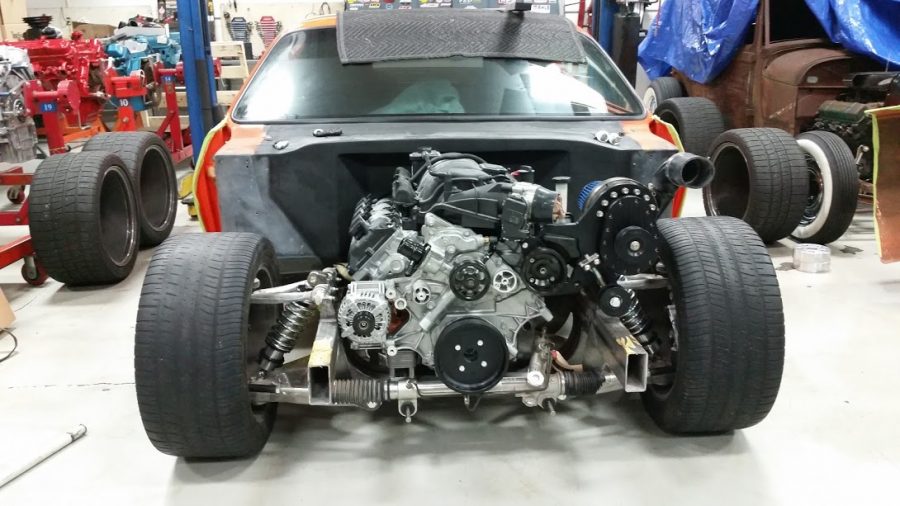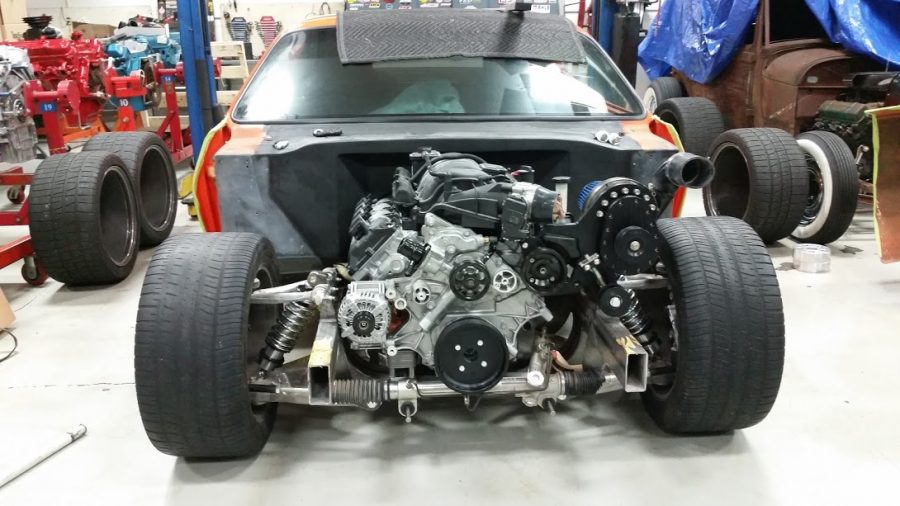 Certainly not just a looker, but a strategically-built race-worthy machine, the 'Cuda proves its attention-getting status even more with a lift of the hood. Powering the 'Cuda is a hefty 6.4L HEMI V8 fitted with Molnar rods, Mahle pistons, and modified Challenger manifolds. Topping off the already powerful powerplant is, of course, a TorqStorm supercharger.
"With the TorqStorm supercharger on it and 5 psi of boost, it is real close to 600HP at the wheels," Brooker told us.
Backing the supercharged HEMI is a TR660 6-speed transmission, which pushes several hundred horses to the pavement through a Ford 9-inch rearend with 3.55 gears.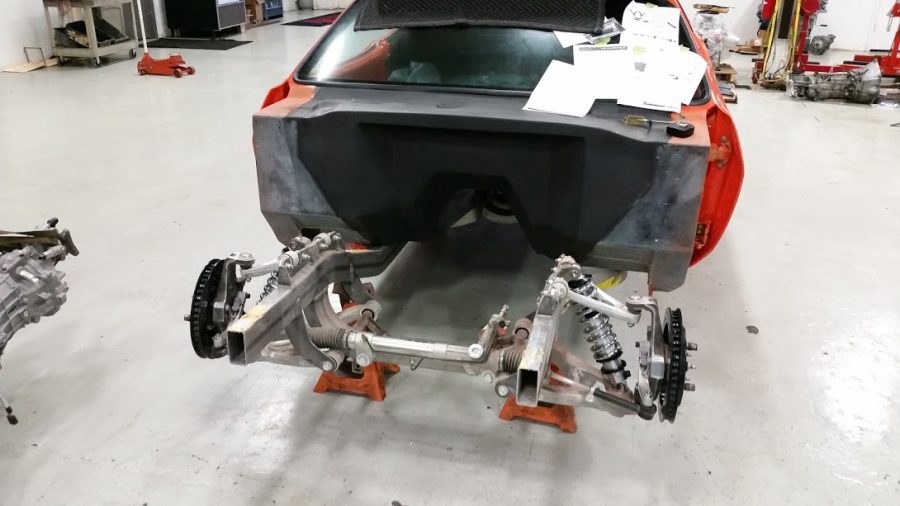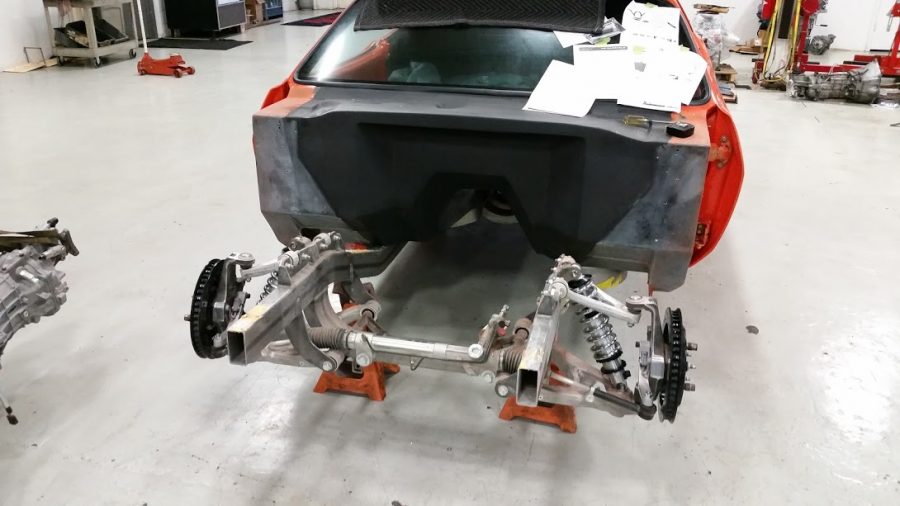 Now, we all know that power isn't much use if you don't have the proper handling and grip to make use of it, so Brooker took extra care in piecing together a suitable foundation for the car, regardless of if he's up for cruising the coast one day and racing a road course the next!
Providing the car with a solid platform is an Art Morrison chassis fitted with a stout C6 Corvette suspension system up front and a triangulated 4-link in the rear. This provides the framework to spin 18×11-inch front and 18×12-inch rear E-T wheels wrapped in pavement gripping 315/30/R18s and 335/30/R18s BFG Rival S shoes respectively. Providing plenty of stopping power for the potent 'Cuda are 13-inch Wilwood brakes with 6-piston calipers in front and 4-piston calipers out back.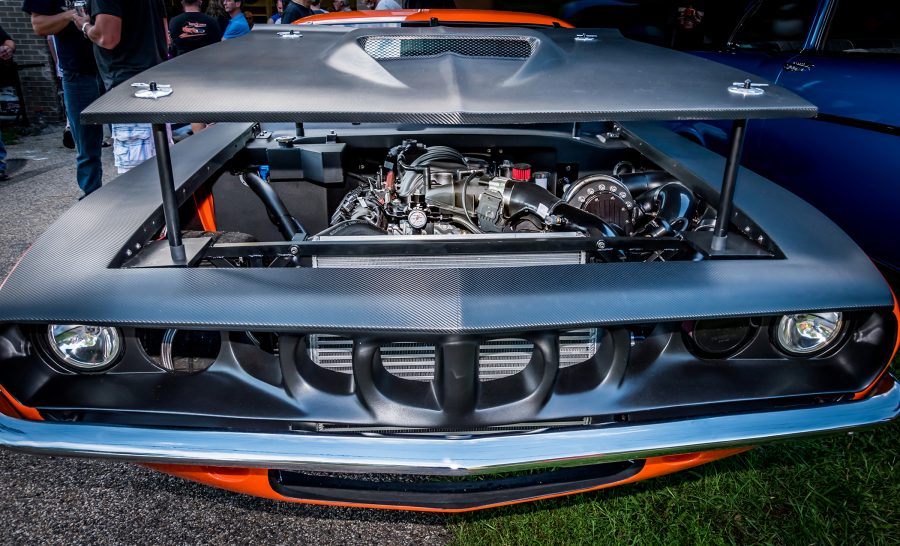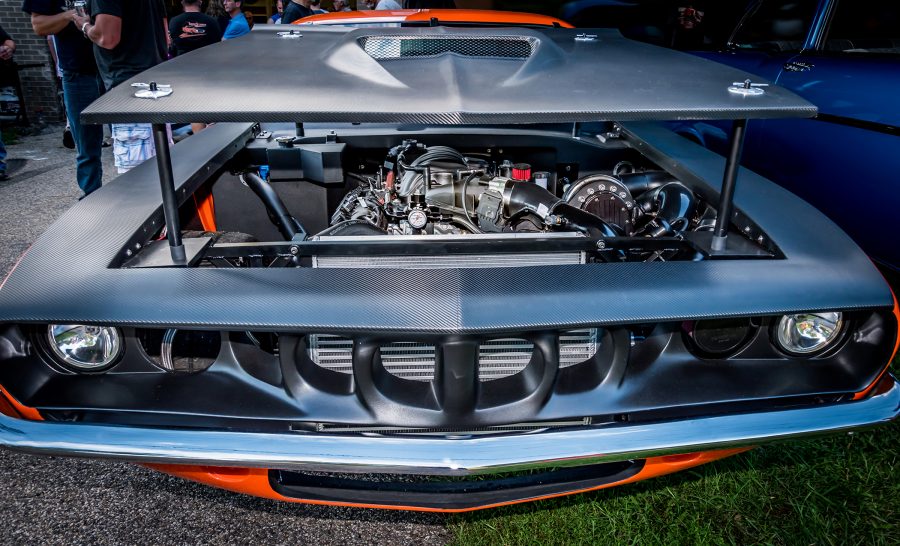 An absolutely gorgeous car the way it sits, no build is ever completely done, a notion Brooker definitely acknowledges. In fact, when asked what he would do differently if he had to build the car over again, he replied with, "I think this car would work better if it had [an] IRS in the rear. The triangle 4-link does not like to launch. [I'm] still working on that."
With an undeniable love of racing, Brooker may just change up the suspension on his classic 'Cuda to fit more with his needs this season, or, having proven the pro-touring world is a great fit for TorqStorm Superchargers, the car may end up in someone else's garage as Brooker starts on a new project. Only time will tell!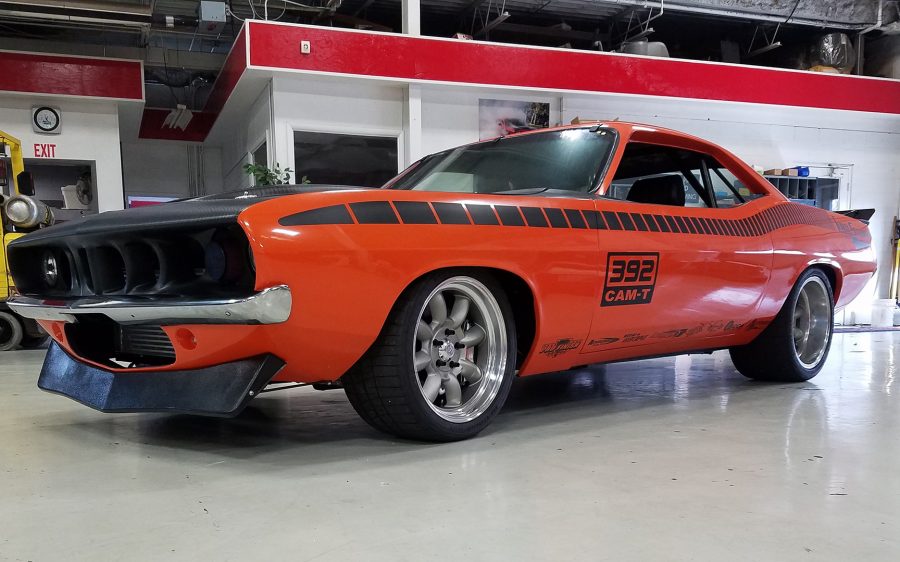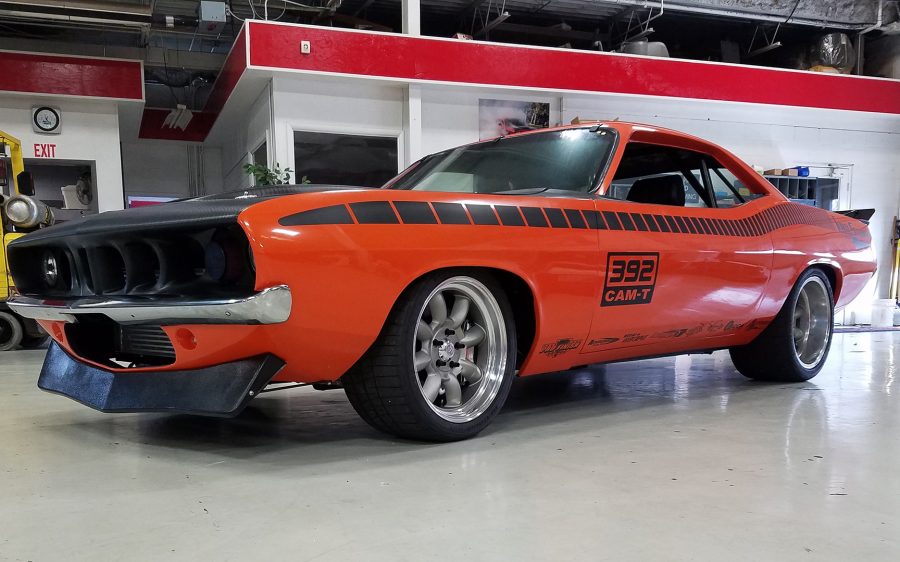 "I just love to build things, then race them, sell them, and build something else," Brooker concluded. "My wife says it must be a sickness or something."
Now that's a sickness we can definitely get behind!
Brooker would like to thank, "TorqStorm and Accelerated Racing Products, Pro Finish for all the cool powder coating, Redline Lumtronix for the headlights [and] my wife, who supported me through the hours of work to get this done!"
For more information on TorqStorm's entire product line, visit www.TorqStorm.com.