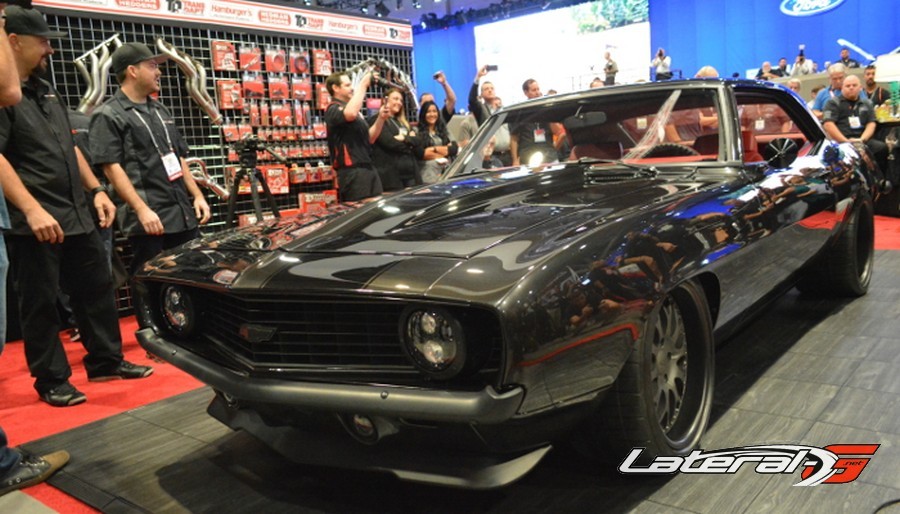 It's that time of year again when the masses descend on the Las Vegas Convention Center for the annual SEMA Show. This year marks the 50th anniversary of the event and it got off to one heck of a start!
The first day of the SEMA Show is always exciting. Not only is everyone involved anxious for the show to kick off, there are also vehicle and product unveils to be done, press conferences to be had, nationally-acclaimed awards to be announced, and special guest appearances and autograph signings to begin. This year was no different, with the presentation of the Ford Design Awards, guest appearances by the likes of Courtney Hansen, Dave Kindig, Von Hot Rod, Linda Vaughn and Chip Foose, and the unveiling of some AMAZING vehicles, like PCHRODS' "50/50" Camaro, the Ringbrothers' "Madam V" Cadillac, and James Crosby Design's "NOMAX" Nomad, all taking place on Tuesday (and that's just a tiny sliver of the day's happenings).
Central Hall is chock-full of impressive pro-touring creations, as well as hot rods and modern muscle cars that would give many factory sports cars a run for their money. Yes, we may be partial to the showing of pro-touring beasts, but when you look at these incredible SEMA builds, can you really blame us?
We've got a ton of ground to cover in the next few days as we take you through the biggest SEMA Show yet. So stay tuned and enjoy the ride!