When It Comes to Race-Proven Designs, Forgeline has What the Industry is Looking For!
For over 20 years, Forgeline Motorsports has been designing, manufacturing and backing their own brand of highly regarded wheels for just about every performance application in the automotive world. You've undoubtedly come across your fair share of pro-touring cars that sport wheels badged with the Forgeline logo, and there are many reasons for that. Beyond their good looks, ranging from classic designs to modern masterpieces, Forgeline wheels stand up to the use and abuse that the pro-touring, autocross and road racing communities put them through. That's why they've undoubtedly risen to a place of impressive reputation among car owners, builders and racers who want a bit more than just "industry standard" for their wheels. And let's not forget the race experience, total custom designs and exemplary customer service that come along with the brand to boot!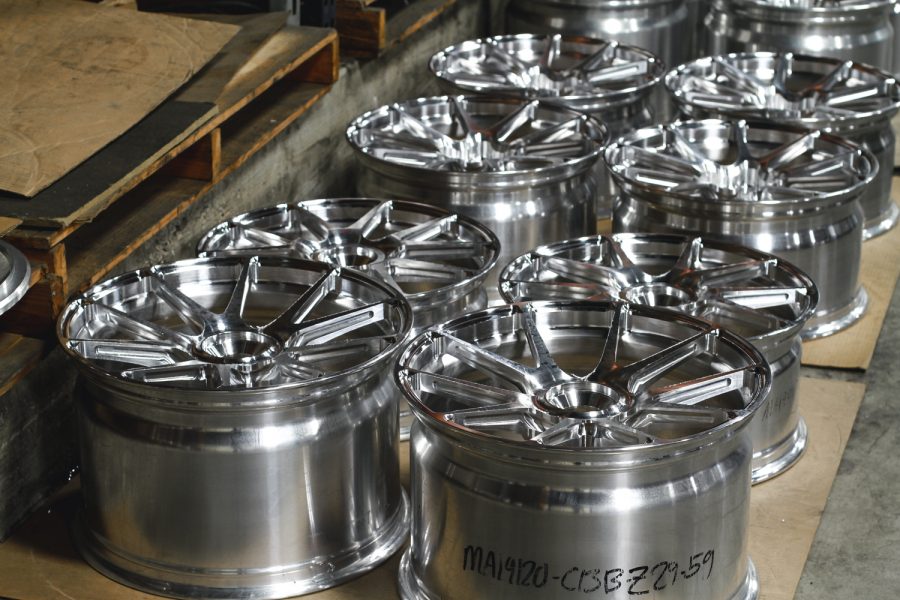 Founded by Steve Schardt in 1993, Forgeline has always held the designs, performance and dependability of their wheels to the highest standard. Growing up with their dad in the wheel business, Steve and his brother David grew up seeing what was important and necessary in a performance wheel. Back in the day, performance wheels were mainly a California commodity and getting custom performance wheels? Well, that just wasn't much of an option. So to solve for this, Steve came up with the concept of Forgeline – a company that provided custom performance wheels for a rather demanding application-set in the automotive community right in the heart of the States.
David joined forces with his brother on the project, first distributing the wheels through his company Wheel Source, and then merging businesses to create what Forgeline is today. Now 20-some years later, both Steve and David continue to be all-hands-on-deck when it comes to their company.
An Impressive Business Model
When it comes to doing business, Forgeline has always been about six things: High-quality American-made wheels, track-proven products, great designs for all types of vehicles and applications, custom wheels for every customer, full support of the industry and the enthusiasts that make the automotive scene what it is, and unmatched customer service.
"Everything is 100-percent American made, we combine with the best partners in the industry, and we have the best customer service – our customer service is second to none, which probably just about every customer you've talked to has mentioned," David Schardt explained to us in a recent phone interview. "We started the business never saying 'no' and have run the business making four wheels at a time from the very beginning. Every order is a custom order."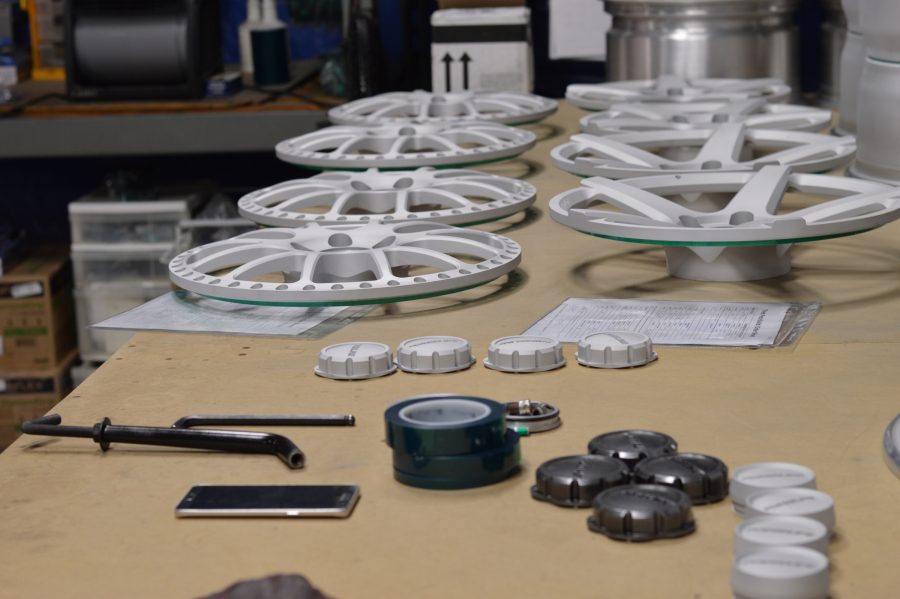 Great customer service can come in all forms and Forgeline has them all dialed in!
"We got into it very, very early on," Schardt told us of their involvement in the pro-touring scene. "We sponsored and went to events right away; we participated and I think we were the first people that took them (pro-touring car owners) seriously."
Having spent some time in the race circuit themselves, the Schardt brothers knew that customer service and custom design would only go so far, however, and that it was also important to address the type of performance demands their wheels would be put through in the field. They have designed and manufactured their product line accordingly right from the beginning.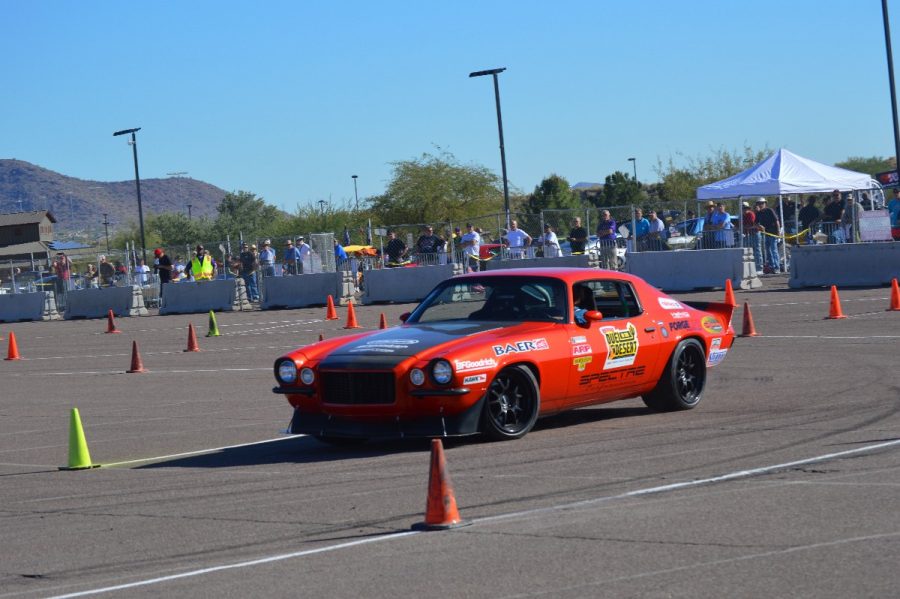 "There was lots of road racing back then and people were breaking wheels," Schardt explained in regards to when Forgeline first came about. "Those cars are heavy, have lots of hp and big tires, and they need something that can withstand the demands."
Forgeline's line of track-proven, highly dependable, aesthetically pleasing wheels was the answer.
Customer Feedback
Marketing Manager for RideTech, Steve Chryssos, echoed the company's many sources of appeal. "RideTech has been running Forgeline wheels on its project vehicles for approximately 10 years," Chryssos told us. "As a true R&D-based company, RideTech does not maintain a count of parts utilized on project vehicles or specifically target one brand. We simply use Forgeline wheels because they are strong and available in custom sizes. It helps that they are attractive and that Forgeline has great customer service."
Pro-tourer and autocrosser Aaron Oberle, who runs Forgelines on his '65 Chevelle and his wife's '66 Corvette, was also highly complimentary of what the company provides, from custom options to the company's support for the automotive scene, when we talked to him about why he feels Forgelines are so appealing for the pro-touring crowd.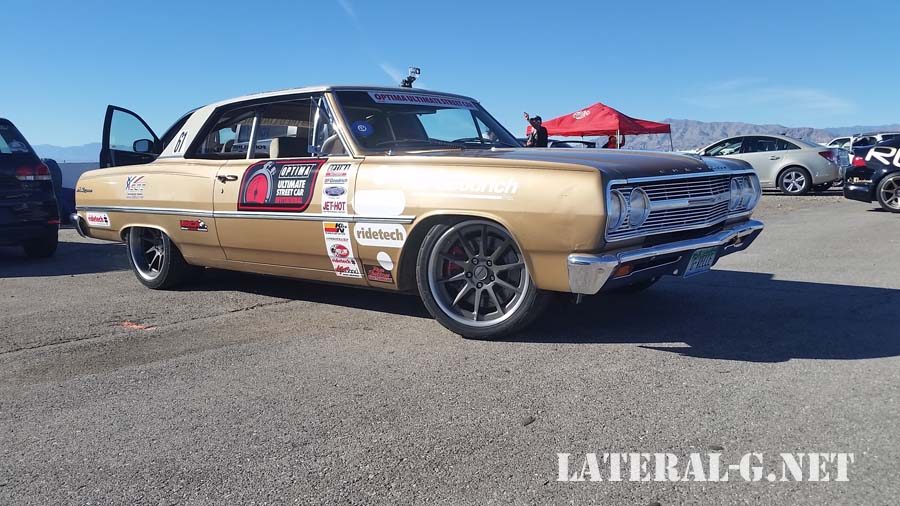 "They are ideal for lots of reasons," Oberle explained. "They are custom: You want 5.6-inch backspace – no problem. You want 7.3-inch – no problem. Any color or finish you want to compliment your build. Durability. They are true load rated wheels, not Chinese castings that you have no idea what (or if) they were designed for. Most of all, they support the community. They are sponsors at a lot of the events we attend. Not only just a financial sponsor, but they bring cars to have fun and compete with us. Without sponsorship, the events would be much more expensive for us for sure."
When asked why he specifically chose Forgelines for his rides, Oberle told us it was because of "three things mainly: the styling of the wheels, the strength of the wheels (for racing), and the fact that they are made in USA!"
Pro Racers Find Forgelines to be the Perfect Fit
National award-winning autocross racer Danny Popp relies on Forgeline wheels for this race cars, (his three-time Optima Ultimate Street Car winning 2003 Corvette Z06 and three-time GoodGuys 'Autocrosser of the Year ' award winning 1972 Corvette LT-1) for one of those same reasons– the dependability factor.
"You will not find a better made wheel," Popp told us in a recent email conversation. "They are only made from the finest materials. They are also built to exact specifications for exact applications."
Popp told us that he also runs Forgelines on the 2003 Z06 Corvette he recently purchased, which his 17-year-old son Nathan has been driving, and that the latest project in his stable – a Forth-gen Camaro race car – "will also assuredly be Forgeline equipped."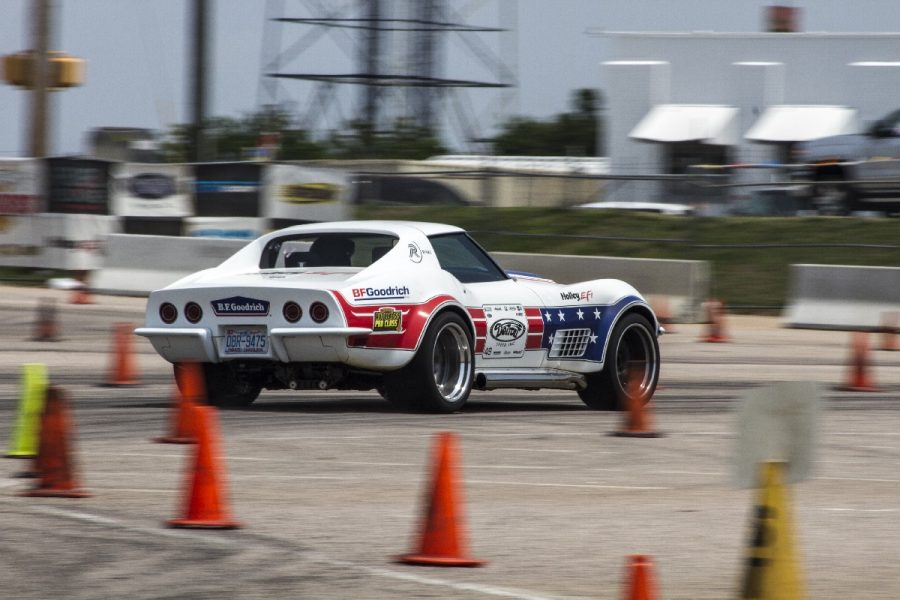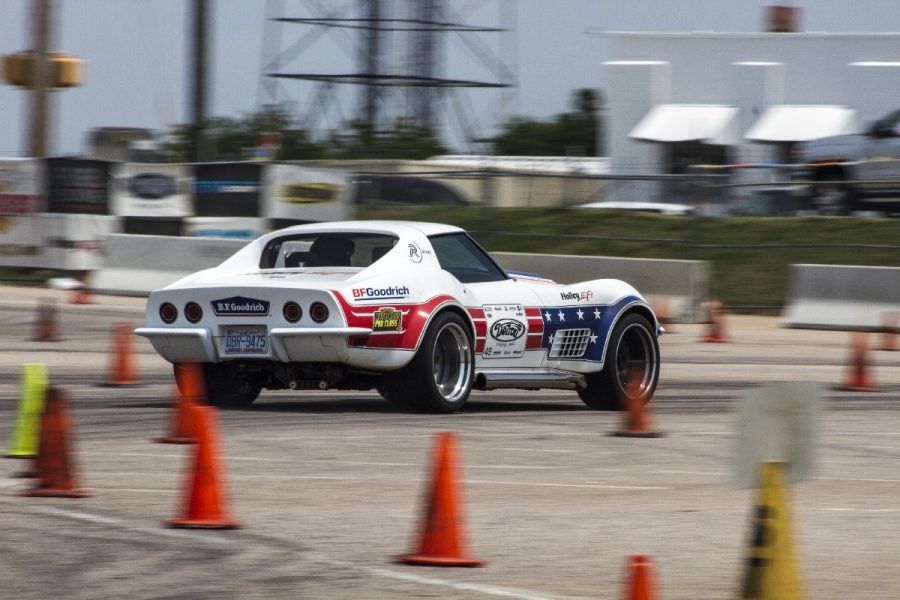 Another major name in the automotive world that relies heavily on Forgeline wheels is the owner of Detroit Speed, Inc. (DSE) and pro autocross competitor, Kyle Tucker.
Detroit Speed has been working with Forgeline for about the last four years and is currently working on converting all of their project vehicles and race vehicles to Forgelines. When asked why, Tucker replied, "because I believe in the quality, function, safety and design, of course."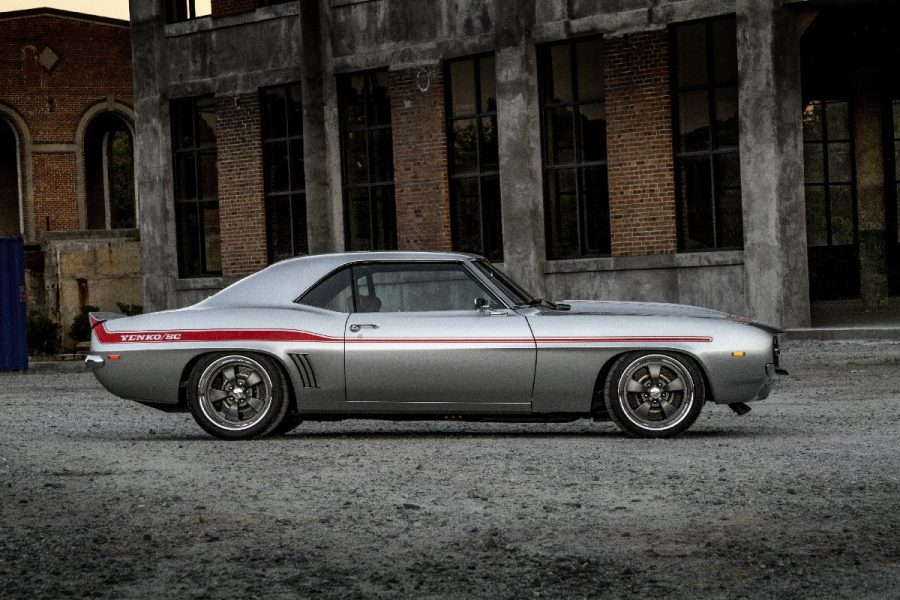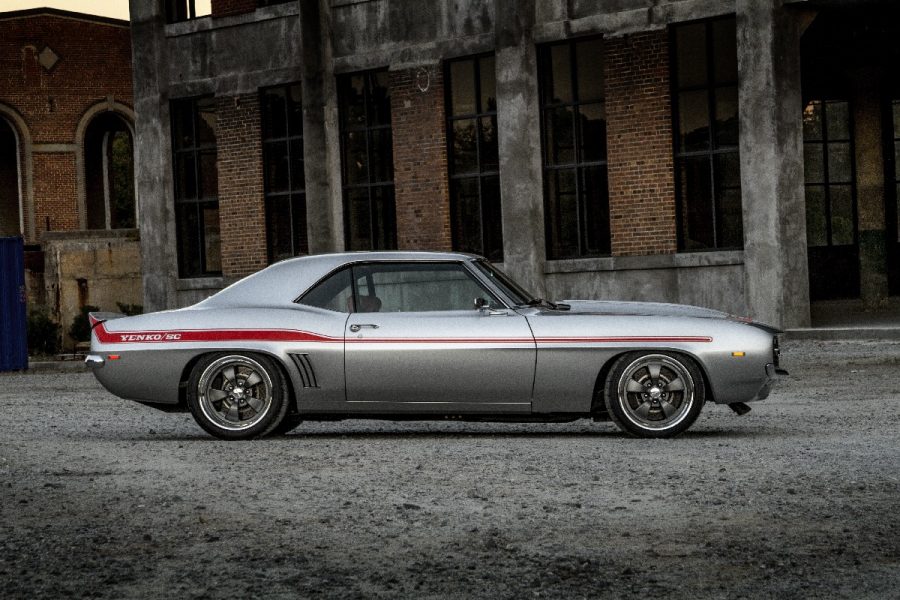 What does Forgeline offer the pro-touring community that is especially important to businesses like DSE? "First function, safety, and they've proven themselves on the track," Tucker told us. "They also respond very quickly and respect the business."
"Their race-proven knowledge and experience legitimizes them, they're easy to get a hold of, and have amazing customer service," Tucker continued. "And Forgeline is out there supporting the industry week in and week out!"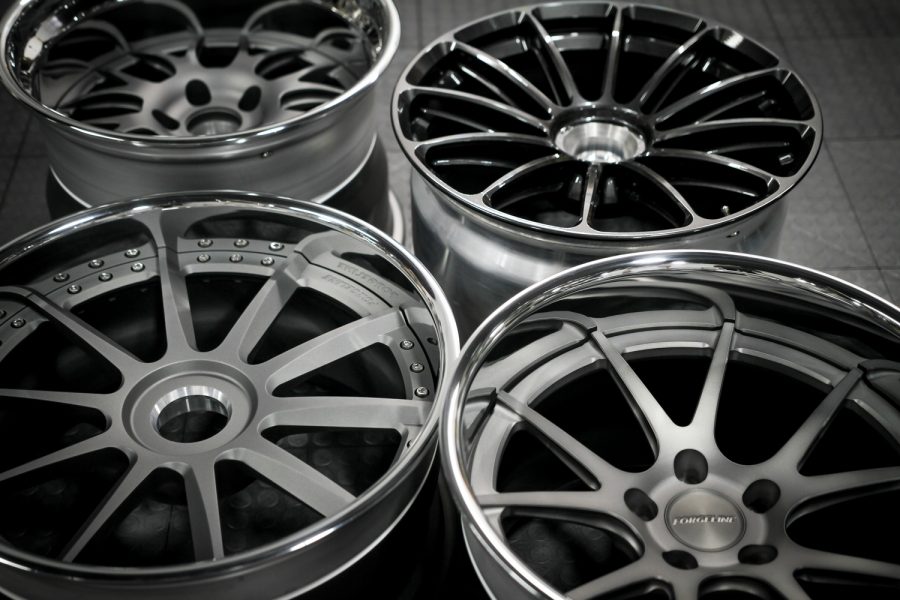 From amateur racers and pleasure-car owners to big-name builders, companies and pro competitors, pro-tourers, autocrossers and road-racers all over the country rely on Forgeline wheels, and it's easy to see why! Not only does the company make an impressive product (in more than a couple of ways), they also 100-percent stand behind their wheels, their customers and the industry. And to top it all off, they love every second of it!
For more information on the entire Forgeline product line, visit their website at www.Forgeline.com.