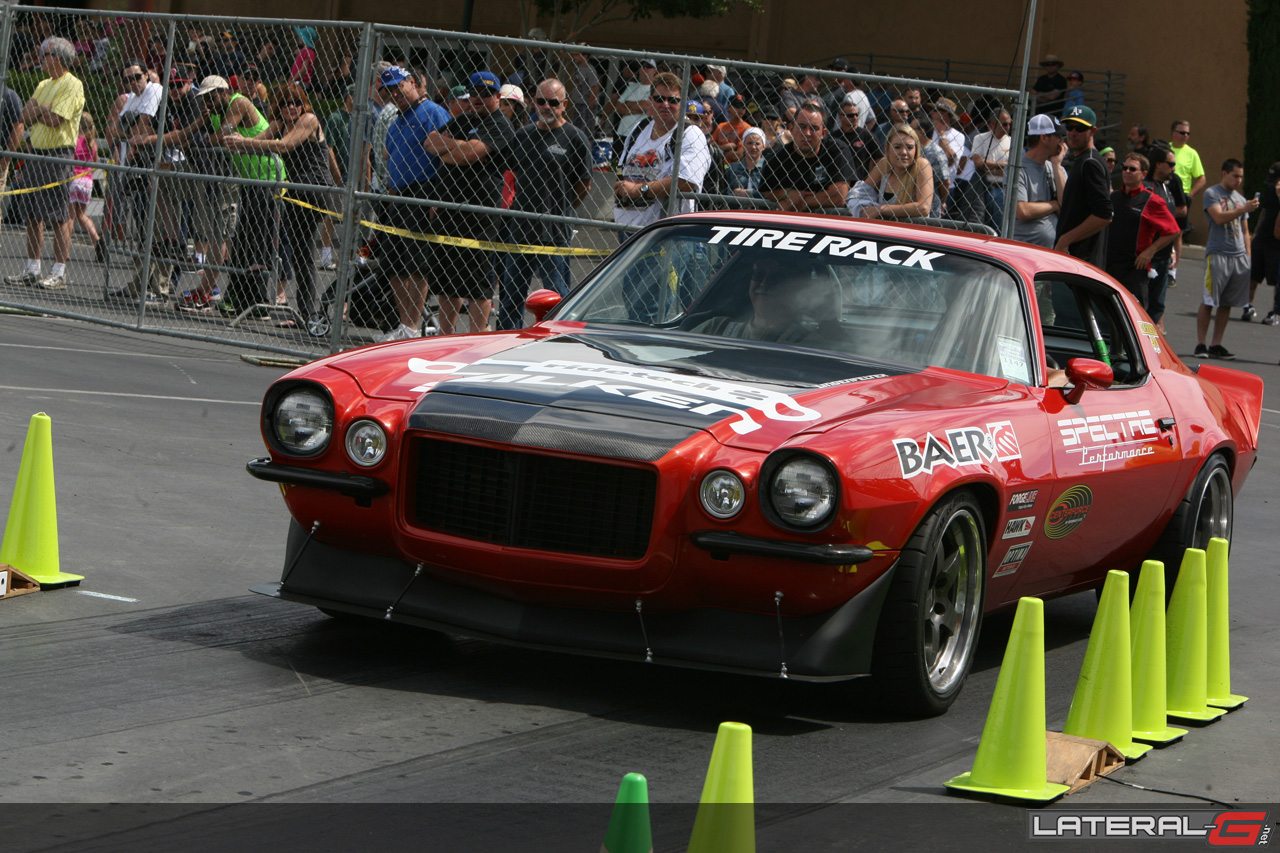 It's time again for the Goodguys Summer Get-Together. Is it really Summer yet? This is the 22nd running of this particular Goodguys show.
It seems like just the other day I was at a car show in Pleasanton. We sure get a lot of them out here due to the great climate most of the year. Sure, I love rubbing it in when I get the chance. But for the great weather, we pay an arm and a leg to live here.
Anyway, the weather was a little overcast and about 70 degrees. What a great weekend to go to a car show in Pleasanton, California! There was plenty of projects I should be doing at home on the project car or one of my five other big tasks/jobs, but the car show was something I can't do every weekend. The car show won this time.
This event was a little lighter on attendance than the last show, but there were tons of cars taking up most of the available space on the fairgrounds. There were some familiar cars and trucks, but the great thing about the huge hot rodding culture in the Bay Area is that there are always new vehicles in attendance.
Like the awesome big block Chevy-powered Datsun 510 ProStreeter. I'd never seen this car anywhere. I posted a shot of Ronnie Ecker's car on my Instagram feed and a "follower" named GeeMoney said the car was in long term storage a few houses down from his for 20 years! He also said that he didn't know it existed until the owner sold it recently. That must have been a shock to find that on your own street. These treasures are still hiding out there. The Datsun drew a huge crowd. It was tough to get pictures without gawkers. It did end up winning the well-deserved "Chevy Muscle Pick" award.
Another new car that was a favorite of mine was the '67 Penske-Godsall Sunoco Camaro tribute owned and built by Carlos Olivera from Lathrop, CA. It was pretty stock and clean inside the cabin, but the outside was all stickered up and striped to pay homage to the days of yore. Even the front spoiler was painted red like the old Penske Trans-Am Camaros. I didn't get to look under the hood, but my guess is that it was pretty stock under there too. Either way, this was one of my top 10 at the show.
I took quite a few minutes drooling over the chopped and slammed 1959 Rolls Royce lead sled owned by Jack Coleman from Castro Valley, CA. This thing was wicked looking. I'm sure there were plenty of purists shaking their heads in disgust, especially since it had a big block Chevy 502 and 700R4 for motivation. This car stood out in the crowd. I love oddball stuff. What can I say?
The badass Inferno Orange 1970 RS Camaro owned by Nick Relampagos was among my favorites. It's low stance, Forgeline wheels, great color scheme, and LSA under the hood was a winning combo. Nick took home the "Cool Camaro" award.
When I saw Sean Sullivan's '65 Malibu SS, I was sure that it was going to win something over the weekend. I was right! This sweet slammed Malibu won the "Chevelle Pick."
I saw Steve Martin's great looking two-toned silver '67 Camaro out on the grass, but didn't see him. Steve brings his fine machine out to most, if not all, the Goodguys shows.
The autocross was slammed on Saturday and a little more reasonable on Sunday. The usual suspects were out on the course. Brian Hobaugh, Mary and David Pozzi, Brandy and Rob Phillips, Mike Maier, Scott Fraser, Keith Smith, and more! There was plenty of new faces too. The great thing about the Goodguys autocross is the friendly competitors. There's plenty of serious competition, but everyone seems to be very willing to give advice and help when they can. Some cars get tweaked after every run. Some just check tire pressure and relax between rounds.
I got to hang out with Bruce Cambern and Scott Fraser in the pits. Bruce is the original owner of his 1966 427 Cobra. Bruce has plenty of great stories about racing his Cobra over the years. He had originally owned a '63 Corvette Z06, but was getting beat by Cobras. So he decided there was a solution to his problem. He special-ordered the Cobra with some really cool and rare options. With Scott Fraser at the wheel, they won the Pro Class with a time of 62.142.
A good guy and friend, David Carroll wheeled his "Bass Boat-painted" 1975 LS-powered 280 Z to a win for the weekend. He's running an Optima Battery, Falken Tires, K&N filters, Tilden Motorsports parts, Pacific Fabrication stuff, and more! He won the Street Machine class with a 63.553 run. There was plenty of stiff competition and rank-changes all weekend, but David eeked his way to the number one slot. He's come a long way in a short period of time. Right now, he's counting the days until SEMA and the Optima Batteries OUSCI event! David is hoping and praying he'll get some new parts for his engine before then. His take-out LS engine could use some freshening up!
There was plenty of cone carnage all weekend. Check out the huge gallery of pictures that accompany my event coverage.
Rob Phillips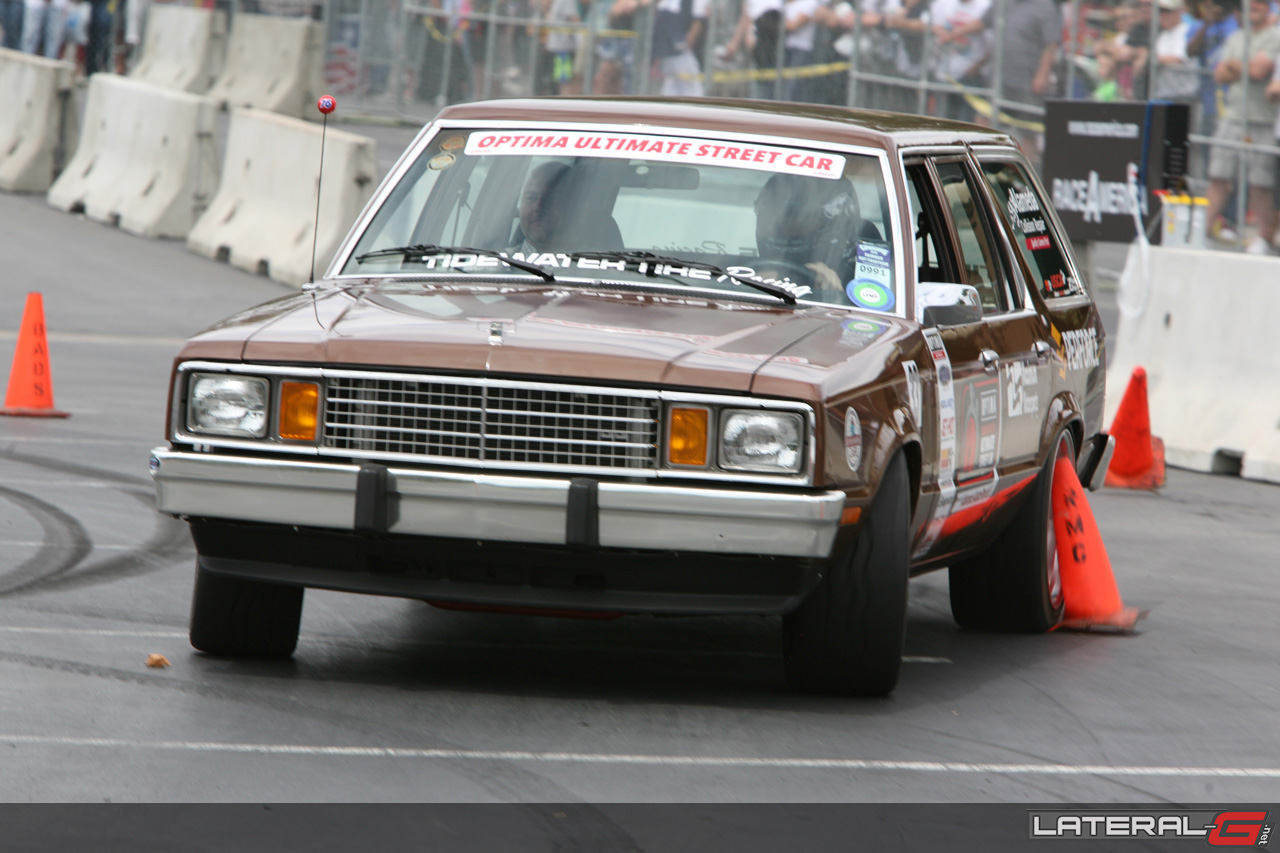 Mike Maier had some electrical gremlins and couldn't complete a few of his runs. It was a rough finish of the end of his day, but he did have some fun.
At the end of the day, Martin Pond was kind enough to loan his badass wagon to Mike Maier. We all thought he was going to make a full pass, but Mike promptly started mowing down cones. He must have mowed over 30 cones before pulling off the course. I guess the cones had to be cleaned up anyway.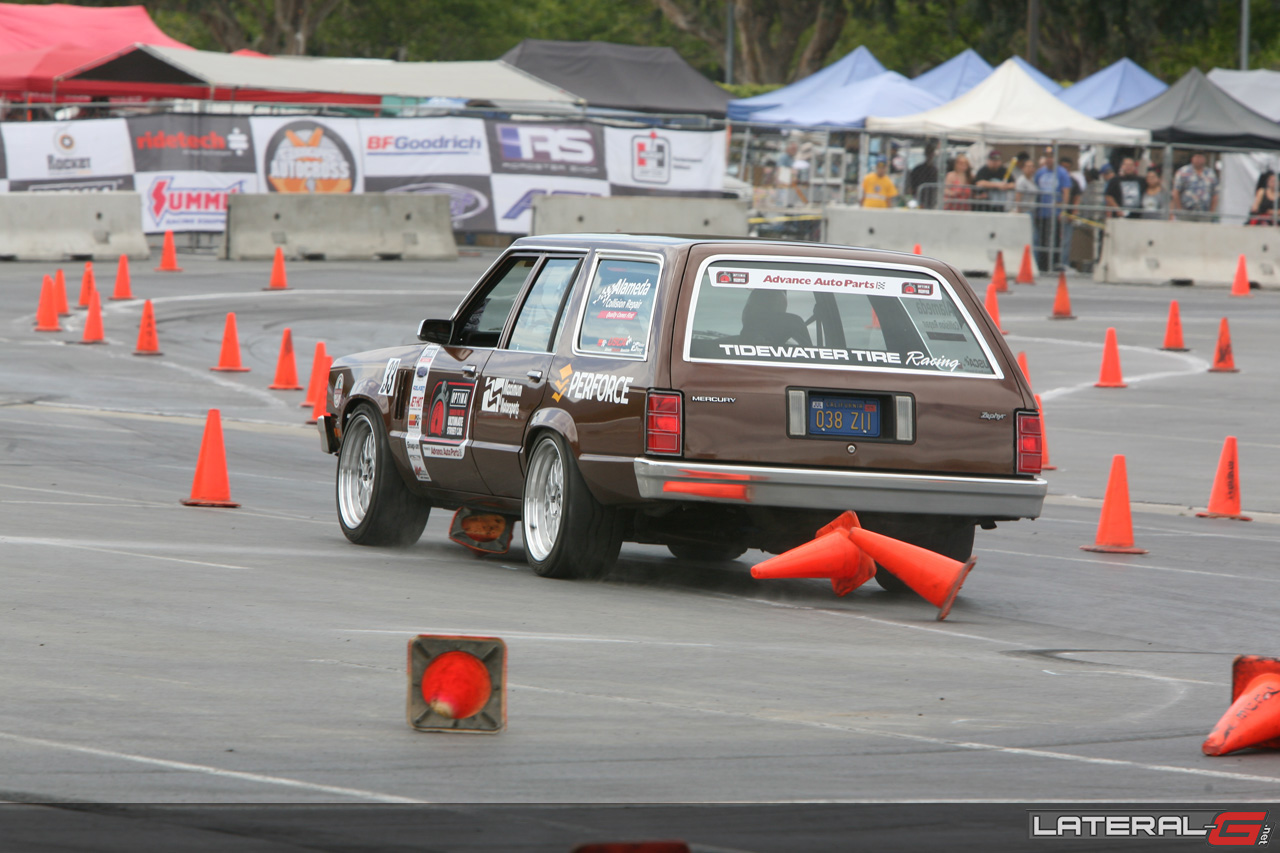 Enjoy the pictures of another great Goodguys event. Keep checking back, I'm sure there's another event coming to Pleasanton in a few weeks! 😉