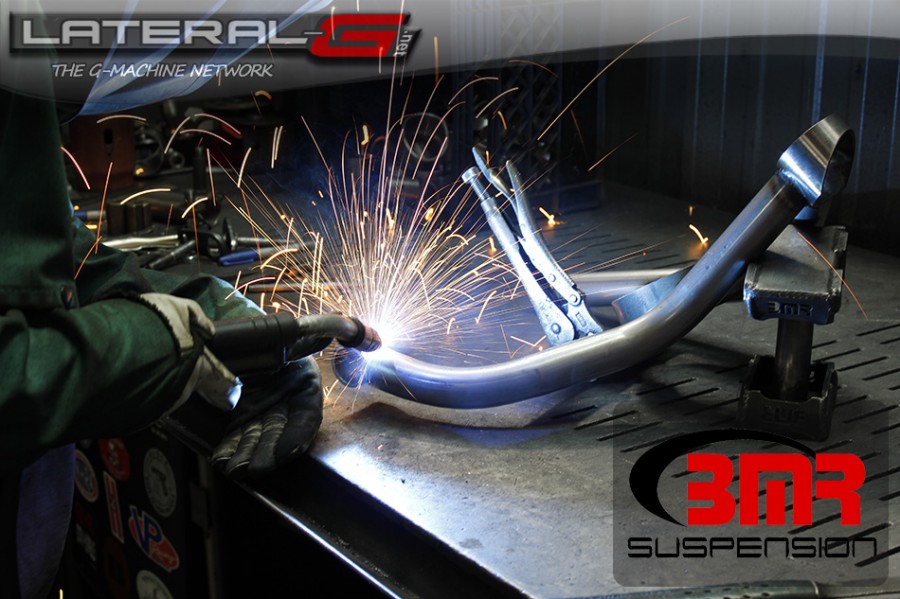 This months Lateral-G vendor feature is on BMR Suspension. I've personally used their parts, and can vouch for the quality and performance of what they manufacture. Let's take a look behind the scenes and see what they do and how they do it.
When BMR Suspension began in 1998, it was difficult for performance automotive enthusiasts to find suspension components with an innovative design and quality construction at an affordable price. BMR turned this market void into a business philosophy, and has been serving its customers' needs ever since.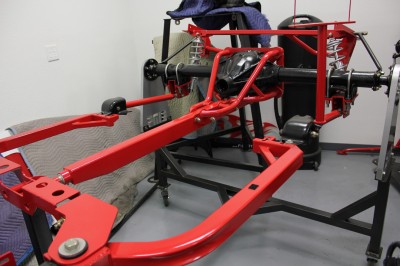 BMR Suspension offers suspension, chassis, and drivetrain products for over 20 different domestic vehicles. It's also the leading suspension manufacturer in many of the market segments that it serves. It manufactures quality heavy-duty performance Control Arms, Torque Arm Systems, Watts Links, Panhard Bars, Sub-Frame Connectors, Shock Tower Braces, K-Members, Lowering Spring Kits, A-Arms, Trailing Arms, Sway Bars, Anti-Roll Bar Kits, Toe Rods, Driveshaft Safety Loops, and much more. BMR has the suspension and chassis components for your Camaro, Firebird, El Camino, Lemans, Chevelle, Malibu, GTO, G8, Chevy SS, Grand National, CTS-V, Caprice, Skylark, Buick 442, Mustang GT, Shelby GT500, Nova, Trailblazer SS, SSR, Monte Carlo, Intrigue, Grand Prix, Regal, Cutlass, Grand Sport, and many more generations of American muscle cars from the 1960s to today. Whether you are interested in street performance, hard-core drag racing, or handling applications, BMR Suspension has the components that you need to get the job done!
Manufacturing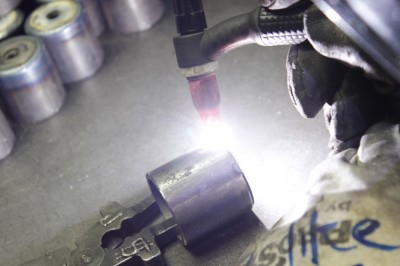 BMR Suspension products are proudly made in the U.S.A. by American workers in its manufacturing facility near Tampa, Florida. BMR cuts, bends, notches, drills, and mills its tubular components from American-made DOM and chrome-moly steel. As a testament to the sheer volume of it's manufacturing, BMR purchases its steel tubing by the mile, not the foot. With this kind of purchasing power, BMR can obtain materials at a lower cost, allowing the savings to be passed on to its customers.
BMR Suspension is dedicated to quality in its manufacturing. Because of this, every product is fixture-welded to maintain consistent quality and an exact fit. As parts are built, they are compared against the originals, ensuring every part is identical. Parts are then bead-blasted and powdercoated on BMR's in-house powdercoating line. This attention to detail allows BMR to offer finishes that are not only flawless, but will protect the parts from rust and corrosion in the vehicle's harshest environment. Parts are then assembled and packaged in BMR's assembly department. Each parts is inspected and hand packed, ensuring it looks as good when it comes out of the box as it did when it went in. By manufacturing every product in house from start to finish, BMR can control the quality at every stage of the manufacturing process.
Research and Development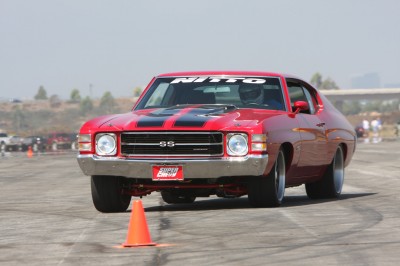 BMR Suspension's products fit and work so well because they are street driven and track-tested on BMR project vehicles. Past BMR project cars include a 2005 Mustang drag car, a 2004 GTO, a 2005 Mustang street car, and a 1994 Camaro. BMR's current project vehicles include a 1968 GTO, a 1969 Camaro, a 1970 Chevelle, a 1971 Camaro, a 1986 Monte Carlo SS, a 1990 Mustang LX, a 1998 Camaro, a 2000 Grand Prix GTP, a 2003 Mach 1 Mustang, a 2008 Trailblazer SS, a 2009 G8 GT, 2010 Camaro, 2011 Mustang, and two 2015 Mustang GTs. But it is more than just great R&D vehicles—virtually every BMR employee is a racer or avid performance automotive enthusiast. This love of racing is demonstrated everyday in BMR's customer service, design innovation, and manufacturing quality.
Innovation By Design
By continuing to push the envelope in product design and manufacturing technology, BMR Suspension will continue to offer the most innovative, quality-oriented, affordable suspension products available. With modern muscle cars getting faster and more powerful year after year, and classic muscle cars with modern technology growing in popularity, BMR is supplying the street performance, drag race, pro-touring, and handling automotive aftermarket everything needed to Dominate Your Competition!
T.C. Davis – BMR Suspension Classic GM Suspension Specialist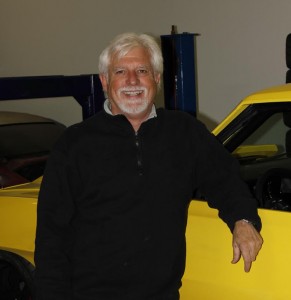 T.C. Davis was born in Watkins Glen, New York into a racing family. His uncle, Colin Chapman was the founder of Lotus, his uncle Colin Davis was a factory Porsche driver, and his godfather was Competition Chairman at Watkins Glen Grand Prix Corporation.
T.C. started racing go-karts at age 8, and by age 12, he was volunteering with race teams at the famed Watkins Glen racing circuit. After graduating from college, T.C. started competing and winning in SCCA and PCA (Porsche Club of America) autocross events, taking titles with both sanctioning bodies.He began competing in SCCA Pro-Solo events in 1986, and after attending the Skip Barber Racing School in 1987, the organization hired T.C. as an instructor just 10 days later. In the late '80s, the PCA started its Driver Education Events (HPDEs) and T.C. was one of the first instructors. T.C. has also instructed for Panoz, Chin Motorsports, and the Chevy Experience.
T.C. is still an avid enthusiast and regularly races whatever he can get in. His racing experience and love of classic American muscle makes T.C. the perfect go-to guy for all of your suspension needs!
T.C. Davis
813/986-9302
[email protected]
Source
BMR Suspension
813/986-9302
928 Sligh Ave
Seffner, FL 33584
BMRSUSPENSION.COM