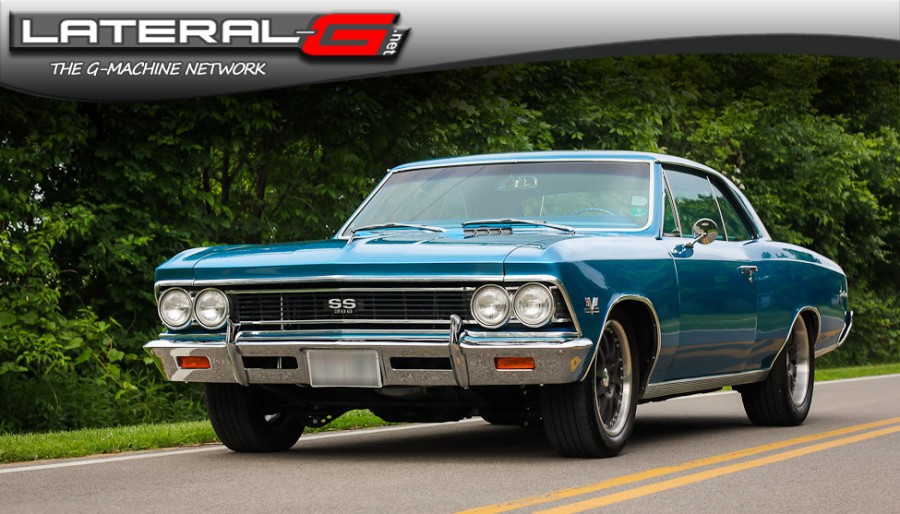 Story and pictures courtesy of Chevrolet's "The Block.com"
When looking for a classic car to purchase, what do most look for? Is it an original look, or is it the power and performance from modern technology? Well, we know what Ken Tibor's choice would be, and he didn't choose the former. After we had some time to check out his 1966 Chevelle, we would be hard pressed to blame him for his decision.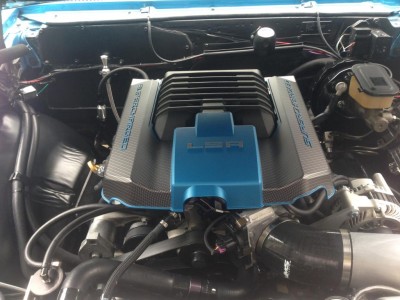 Ken bought an original, numbers matching '66 Chevelle in the fall of 2013. This would be a dream car to most, but it wasn't enough for Ken. Ken's itch for more power and performance was still there, and he went straight to work, preparing for this years HOT ROD Power Tour. He immediately pulled the original 396 engine out, and slapped in a monster LSA crate engine from Chevrolet Performance, putting out 580 HP and 556 lb-ft of torque. He didn't stop there – the chassis sits on RideTech coil over suspension all the way around, which is assisted by Wilwood 4-wheel disk brakes to get this beauty stopped in a hurry.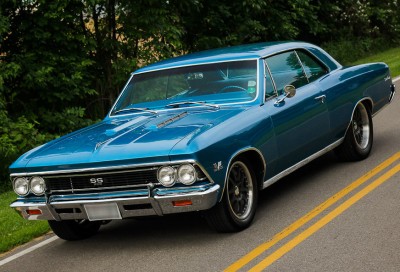 When looking at this '66 Chevelle from the exterior, it still has the same classic look that it rolled off the assembly line with in Detroit back in '66. That is of course, until you open up the hood. Some would frown upon Ken's choice to pull out an original, numbers matching engine, but this is Ken's 1966 Chevelle, and he had a vision to build his car to perform exactly to that plan. Ken mentioned how impressed he was with the way his Chevelle has ran up to this point during this years HOT ROD Power Tour, which has reinforced his decision that he made the right choice.
SPECIFICATIONS:
Name: Ken Tibor
Hometown: Pleasant Prairie, Wisconsin
Year/Make/Model: 1966 Chevelle
Color: Marina Blue
Engine: 2013 ZL1 Camaro LSA
Transmission: 4L70E
Suspension: Ridetech Coil overs
Brakes: Winwood 4-wheel disk brakes
Wheels & Tires: KNC 17's and 18's
Audio: AM Radio Modified with AM/FM Satellite
Horsepower/Torque: 580 HP/556 lb ft. of torque
Favorite aspect of the car: The handling and the power
Inspiration for the build: Just me being crazy
Dream Car: Haven't found it yet
Anyone you would like to thank: Nickey Chicago and Speartech (Harness)