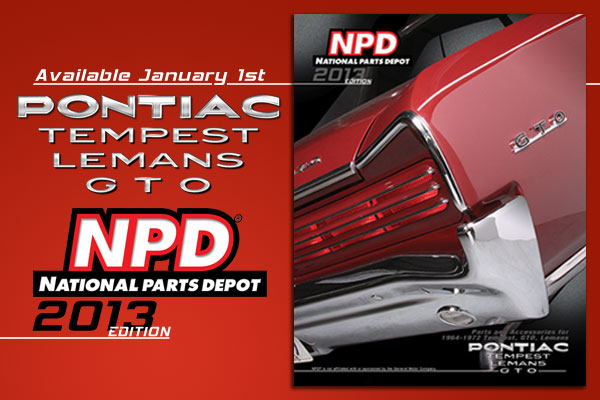 This weeks Muscle Car Place Podcast has been released!
The interview was with Kirk Hansen from National Parts Depot and he gave us some very good news. NPD is going to release a line of 1964 through 1972 GTO, Tempest, and LeMans parts. The catalog will be available January 1st 2013 on the NPD website.
Kirk told us that it took a considerable about of research to put this new book together as NPD prides themselves on completeness and authenticity. This new catalog is pretty exciting for GTO owners as it will bring over 7400 parts to the restoration market.
Kirk also mentioned that NPD purchased acquired Harden's Muscle Car World a while back, and will soon be offering a full line of Mopar parts for the A, B, and E body cars.
Great things are in store at NPD and we had the interview to prove it. Check out the podcast at
http://www.themusclecarplace.com/tmc…al-parts-depot