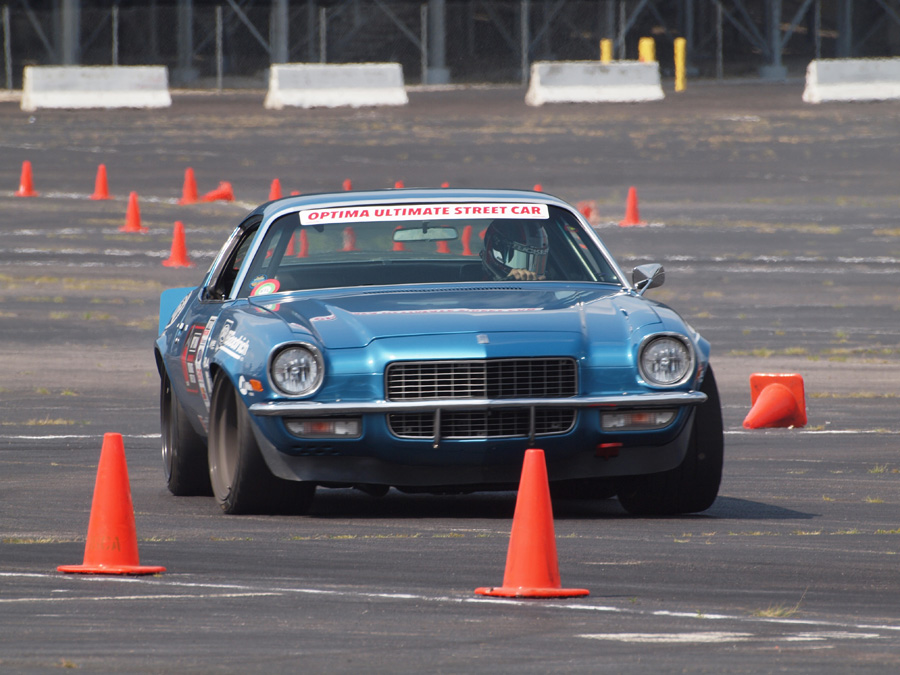 Day One of the Optima Search for the Ultimate Street Car at Gateway Motorsports Park has come to a close. Over 1000 timed runs were made by the competitors: I think everyone had as much track time as they wanted!
Cars spanning the 1960's through 2014 attacked the Ridetech Autocross course and ate up the Wilwood Speed Stop challenge. Tires were smoking, and brakes were burning! Participants pushed their cars and themselves as the air temps rose, and the run times dropped.
5:00 did not mark the end of the day, it just shut the courses down. Once the tracks were cold, the amazing array of automotive awesomeness hit the road to prove their street worthiness on the Detroit Speed and Engineering Road Rally. Gateway Classic Cars welcomed all the competitors and support crew to their parking lot and into their collection of classic cars for the Holley Welcome Party.
We are all looking forward to the Hot Lap Challenge tomorrow!