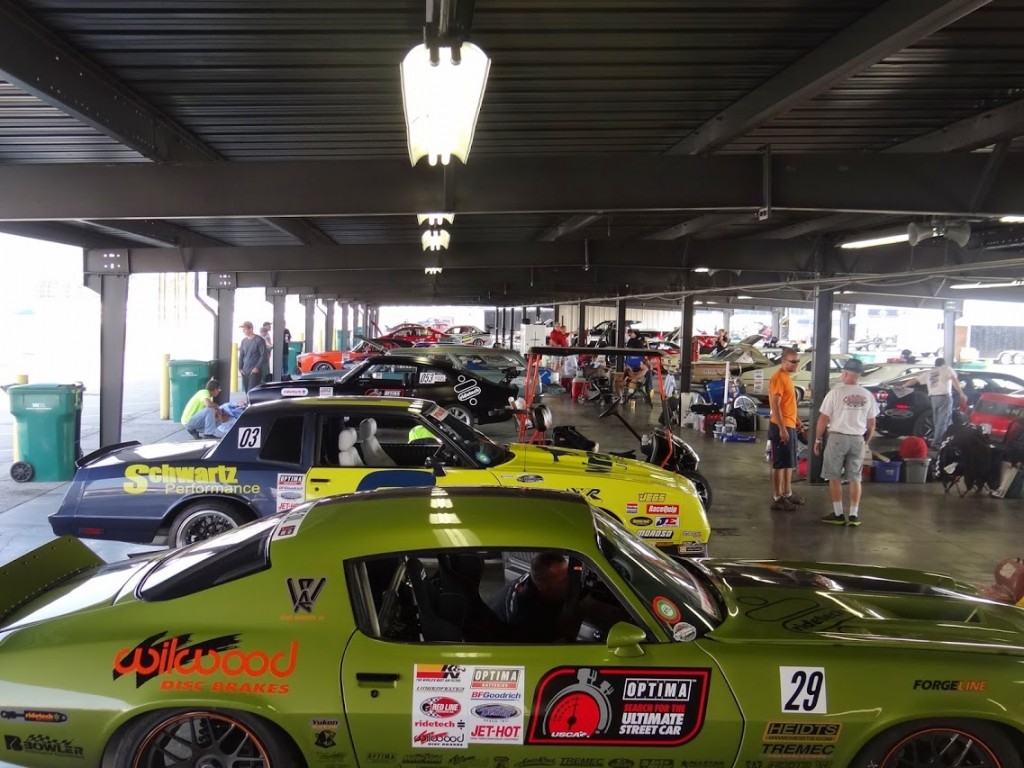 One of our Lateral-G members sent in these pictures of his weekend at the USCA Optima qualifier at Gateway Motorsports Park. Thanks to Lance (SSLance) for sharing these with us!
We'll start with a video of his last track session on the road course.
"You'll see a black Challenger on the track at one point, that is the MAV TV Crew Camera Chase car…I'm certain they got some great video action over the day of us two Monte Carlos racing together as we came upon them several times. You'll also see Dan kick a cone directly into my line in the chicane and I chose to take out 2 other cones at full speed instead of trying to dodge all of them at that speed. This caused a short black flag to allow them to reset the Chicane then a quick restart. At that point I was only braking in two spots on the track (thanks to Chris, my fantastic instructor) turn 2 after coming off the front straight and turn 7 before turning back onto the back straight. The rest of the lap I was only scrubbing off speed by turning or lifting the throttle. I could run down a lot of higher powered, better cars by doing this and it was a LOT of fun. Car felt great all day, zero issues, a lot of fun was had by all."
Here's the speed stop challenge.
"I had NEVER done this before and started out with zero instruction. I figured out pretty quickly that I'd have to change how I brake. See, I left foot brake when autocrossing and the first 9/10s of this course is like an autocross. The problem comes on that last tenth!! The first two runs I came to a stop using my left foot on the brake…killing the engine in the process. I then tried to adjust by right foot braking the whole run and that was just about as bad, I just couldn't get my timing down nor be smooth around the 180. I ended up left foot braking and then once I was out of the 180 I'd literally lift my left foot in the air and hold it there (didn't know what else to do with it) until it was time to hit the brake and clutch to stop in the box. This actually worked pretty decent (for me anyway). I left the camera running on my roof for a while to get some shots of the other cars launching…gives a pretty good idea of the other cars that were out there that day."
---