As usual, the Good Guys Del Mar show did not disappointment. When you have great show grounds that is only about a hundred yards from the beach, how bad could it really be? Even a bad day there is always better than a work day.
The show kicked off without a hitch on Friday, with a pretty large crowd of die-hard gearheads attending and showing off all their rides. The autocross was in full swing as well, with the sounds of tires screeching and engines roaring. We decided to follow the beach vibes and just enjoy the sights and sounds on Friday, not worrying too much about snapping pictures.
Besides the rows and rows of pure American horsepower, there was plenty of vendors on display too. Spectre, Dakota Digital, Wilwood, FiTech, Flowmaster, Baer, and even RideTech to name a few. They all had their products on hand and were ready to answer any questions that anybody had.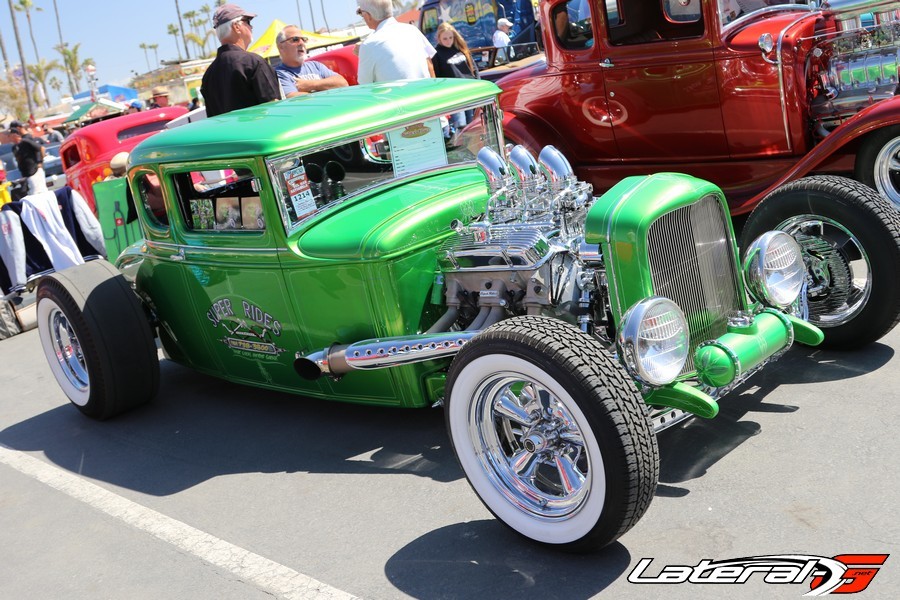 Saturday morning started nice and early, before sunrise. At about 5:30AM cars started rolling in and picking their favorite spots. We brought down our '55 Bel Air and made sure to slip it into the mix as well. By 8AM the autocross had started, and that's where we headed first.
While the course was basically the same layout as previous years, the action was just as good if not better. There was lots of regulars out on the course, even some stars like Bret Voekel and Mary Pozzi.
The course is tight and technical, offering lots of challenges for all racers. Competitors would complete two laps, and finish in the 50-second range. The field was stacked too, making it a challenge to get into the top five.
One special lady managed to not only crack into the top-five, she placed first. Jane Thurmond in his '64 Corvette, affectionately named "Scarlett" finished out the weekend first in the street machine class. Her husband Greg almost accomplished the same thing in the Pro class but was nudged out. Wes Drelleshack finished at the top of the truck category as well, completing a three-peat.
There was plenty of other action happening with the other drivers too. From first-timers just getting the hang of things, to pro's swapping keys and having fun. In the Wilwood Mustang Mike Hamrick tossed the keys to Chris "Smitty" Smith who normally drives the 48-Hour Corvette, and he was running the little Mustang ragged. Then Mike Maier took his turn in the Mustang, turning quick lap times as well.
We even caught Mary Pozzi in Bret Voekel's '69 Camaro making a few laps checking out the new Street Grip system. Scott Fraser was also tearing it up in a a real, one-owner Shelby Cobra…that's something you don't see everyday!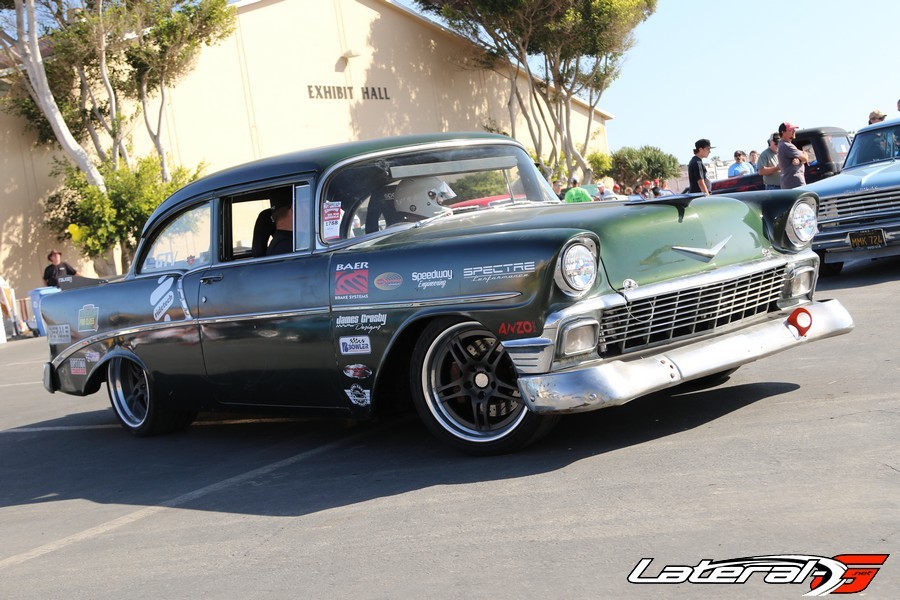 Overall this was another great show put on by Good Guys. If you haven't ever been to one of their shows, make it a point to find one near you and make it out – you won't regret it! Check out the gallery below as well!