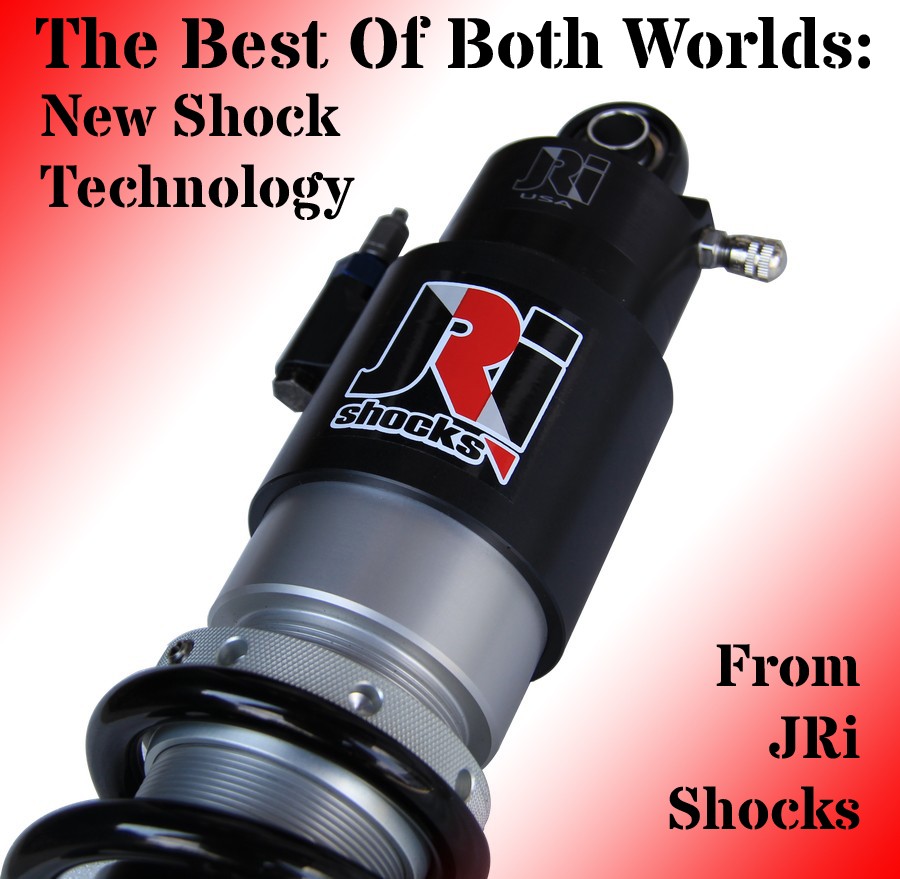 For over half a century, there have been customized and lowered vehicles. Even when the boys were coming home from WWII and customizing vehicles, they faced a problem that is still around today: how do you lower a car and get that great stance, but not sacrifice drive-ability? For some, having the car as low to the ground is the biggest priority, and they pay no attention to the problems that arise from that. For others, they won't lower a car at all and have to sacrifice any drive-ability issues.
Nowadays, the most widely known solution for lowering without sacrificing is air bags. This allows you to have the car at a normal ride height when driving, but then lower it down at a show with the flip of a switch. There are a few companies that have really proved that an air ride suspension can handle just as good as anything else on the road, but a majority of people don't seem to be sold on that. One flaw with an air bag set up is that the spring rate of the bag changes with an increase or decrease in pressure. For a true professional, this offers an unlimited amount of adjustment, but might be a little too much for the average person. Plus as they are adjusting the spring rate with air pressure, it's also raising and lowering the car. If the spring rate is just right, the car might be too high or too low. The other downside is the increased weight with pumps, tanks, lines, and everything else associated with it. Air pressure changes with elevation and outside temperature as well. Air ride is a great suspension system, but might be a little too much for some people looking for more of a performance-minded set up.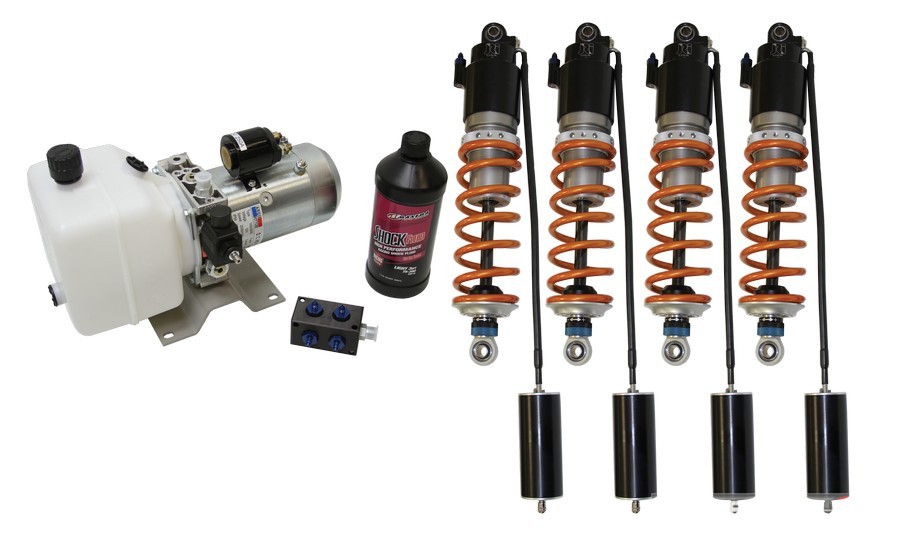 With a coil-over style suspension, you have a spring with a set rate, and a shock. You can increase or decrease spring preload by turning a wrench, and the spring stays at that exact rate, but you will raise or lower the car as well. This offers a much more consistent platform that an air ride system. But – and there is always a but – a coil-over offers zero in the way of lowering or raising the car with the flip of a switch. Your ride may handle like it's on rails – but offers nothing in the way of a cool stance at a show. So what's the solution to this age old problem?
How about a coil-over that offers nearly the same ride height adjustment as an air bag? While this may seem like something out of NASA, there is such a thing available. Catching up with Seth Fargher of JRi Shocks, he let us know about their new hydraulic ride height system. "Our ride height shocks are a hybrid between a hydraulic lift and a coil-over. What happens is the top of coil over is fitted with a hydraulic cylinder."
Breaking it down further, the hydraulic cylinder can raise and lower the car. Because of the hydraulic fluid, there is no compression in the cylinder like there is with an air system. The hydraulic cylinder and coil-over are mounted to each other, but operate separately – the hydraulic cylinder doesn't effect shock stroke on the coil over. Still confused? If a picture is worth a thousand words, then this video is worth a million words. See the ride height coil-over in action here:
What does it mean? With JRi Shocks' system, you can get the consistent performance and ride of a coil-over, with the ride height adjustment of an air ride system. The best of both worlds!  As you can see, when the hydraulic cylinder is stroking, it doesn't effect the stroke of the coil-over shock at all – they are independent of each other.
With this system, you're able to get the low-to-the-ground stance for improved track performance, but still raise the vehicle back up on the drive home. Their system offers up to 3″ of ride height adjustment at the shock, which can raise and lower the vehicle several more inches depending on the suspension geometry.
"Right now we have them available for all standard eyelet to eyelet shock applications. The shocks themselves are available in a non-adjustable, dual-adjustable, and triple-adjustable settings." Installing them is a breeze and the only extra equipment is a small pump and reservoir, over a traditional coil-over. Since everybody will run the hydraulic lines different for their specific applications, these are not included in the kit. Same story with the switch, which gives you the options to do something custom or  hidden.
"This system is aimed at the user who really wants the functionality of an on demand ride height adjustment without any sacrifice in performance. Whether you're a weekend warrior or a competitive driver, the JRi hydraulic ride height system provides all the benefits of ride height adjustment, while delivering the performance and consistency of a coil-over shock," summarized Fargher.
As the old saying goes, "the proof is in the pudding," right? Here's another video showing the shocks in motion, along with the hydraulic cylinder, all while getting beat up on an autocross course!
For more information, pricing and application, hop on over to JRi Shocks' website!