The days of a two-speed Powerglide being proficient on the streets are long gone. 50 years ago putting down the highway at 55 MPH it was no problem. When the cruising speed of new cars is 65-70 MPH, something has to be done. That something is ditching the outdated transmission for one that's been highly updated. Enter your modern 5 and 6-speed manual Tremec transmissions.
Swapping in a modern 5 or 6 speed transmission can be a daunting task. Will it fit? What clutch to use? Do I have to cut my trans hump? There are a plethora of questions that start mounting and can scare away even some of the best mechanics. Instead of enjoying a modern amenity, they go back to something tried and true.
We wanted to clear up the air a bit about swapping in a modern transmission. We reached out to Hurst Driveline Conversions and asked them some of their frequently asked questions. These are the questions they see the most, meaning there are a lot of people that don't have all these answers already. If you're researching or planning a restoration, give it a read.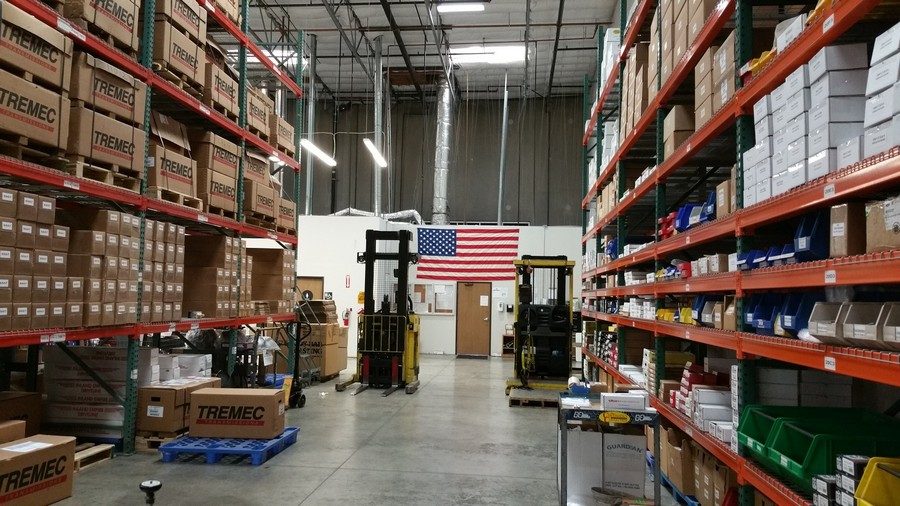 Q: How much does swapping in a 5 or 6-speed cost?
A: Transmission kits vary in price. It all depends on what you need, but prices can range from $2500 to upwards of $5500. Again, it all depends on what you already have and what you will need to complete the conversion.
Q: Do your parts work with a T-56 that I got from a junkyard or factory-equipped parts car?
A: No. A T-56 from a junkyard, or any parts car, will not work with our kits. The factory 6-speeds have specific mounting locations and different types of shifters per application. Our 5 and 6-speed kits are designed specifically for your car. However, it is important to remember that all vehicles are different and some applications will require custom modifications in order to complete the installation.
Q: What components can be reused?
A: Components that can be reused are most commonly associated with 5-speed swaps. So, if you have a 4-speed and are converting to a 5-speed transmission, you will most likely be able to use the bellhousing, flywheel and clutch fork.
Q: How much work is involved? Will I have to cut my tunnel?
A: Some kits will require modifications to the frame, transmission tunnel and driveshaft. Due to the sheer size of the transmission, it is generally necessary to modify the transmission tunnel when converting to a 6-speed . Keep in mind that every vehicle is different and you may only have to trim around the shifter rather than the cutting out the entire top of the tunnel. We tend to try and keep about ½" of clearance around the transmission. So when you start cutting, just remember it's easier to remove than to replace. Only make minimal cuts. The more time you take on this part of the installation, the cleaner it will turn out.
Q: Will my console have to be modified?
A: If you are using an OEM console, no modifications are necessary. We produce a line of Hurst Blackjack shifters that are designed for console applications and are direct bolt-on replacements that achieve perfect shifter handle position with no console or floor modifications required.
Q: What is the difference between a TKO500 and a TKO600?
A: Although they are both 5-speed transmissions, the differences are found in the torque handling capabilities and gear ratios. Please give us a call at 707-544-4761 for the best recommendation for your specific application.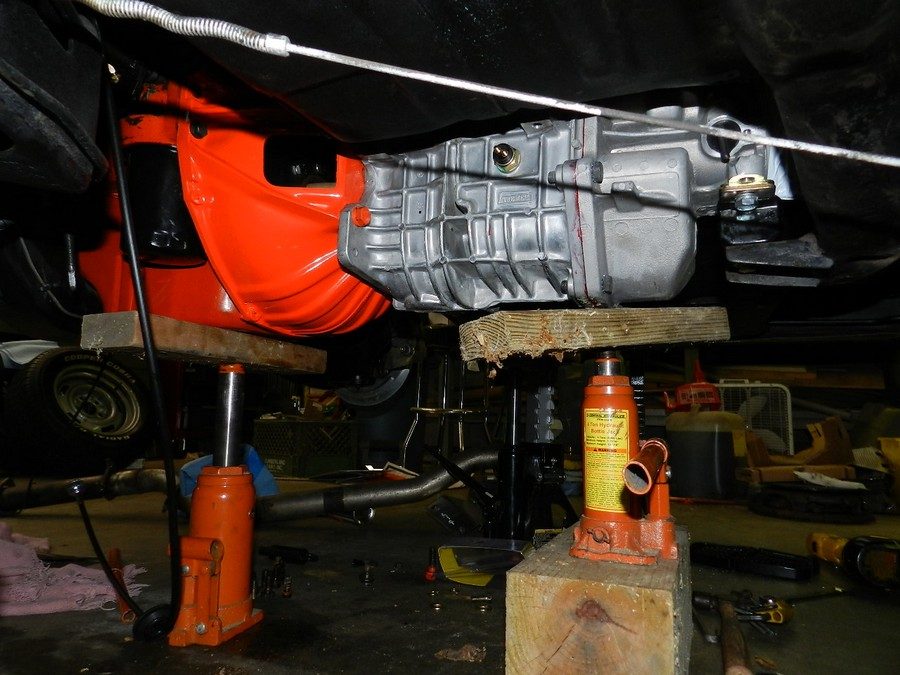 Q: What are the horsepower and torque ratings of your transmissions?
 A: Tremec transmissions are rated by torque figures. The TKO500 is rated at 500 lb-ft., the TKO600 can handle up to 600 lb-ft. and the T-56 can withstand up to 700 lb-ft of torque. For added peace of mind, all of the transmissions that we sell are backed by a 2 ½ year warranty.
Q: Can you upgrade the Tremec internals?
A: HDC does not currently offer any upgraded materials for the internals of Tremec transmissions. This is how we are able to offer a 2 ½ year warranty.
Q: Which final drive ratio should I chose?
A: The final drive ratio that you choose will be based on your rear end and tire size configurations. Our staff will assist you in making the best selection for your vehicle.
Q: What rear gear ratio do you recommend?
A: The rear gear ratio that you decide to run will be based on your transmission choice and rear tire height. In general, we try and keep the final RPMs around 2000-2400. The more information that you are able to provide about your vehicle, the better able we are to assist you with your selection.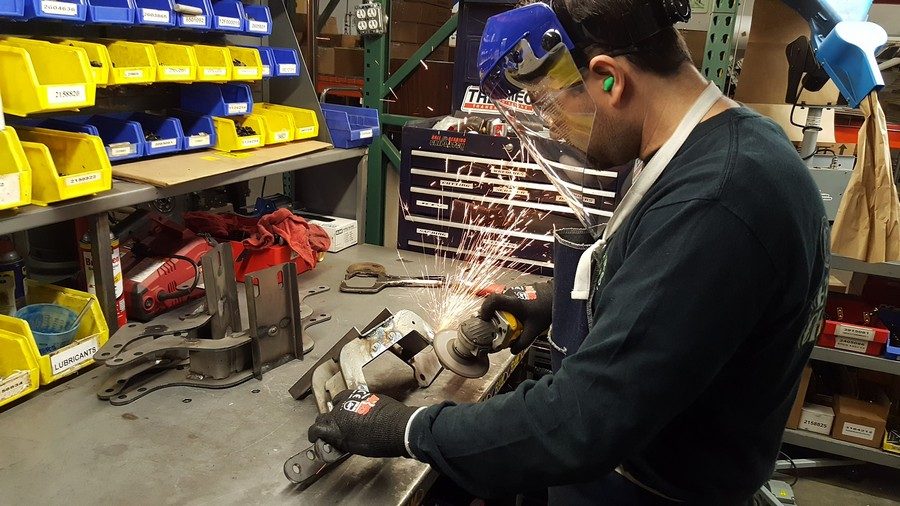 Q: What will my cruising RPM be?
A: Your RPM at cruising will be determined by the transmission that you choose and the components of your vehicle (ie: tire size, rear gear ratio, wants). An RPM Calculator is available on our website to help you determine which transmission will best suit your vehicle's needs.
Q: Do you offer hydraulic clutch kits?
A: We are currently working on hydraulic clutch kits for all of the conversions that we offer. Corvette applications will not be able to accommodate the hydraulic system due to the firewall not being strong enough.
Q: Do you offer a complete driveshaft?
A: If you are running a stock rearend, we do offer some driveshafts. If we don't have a driveshaft for your application, we will have a slip yoke for your transmission that you can have attached to your current driveshaft. In our experience, most shops will charge less than $150 for this modification. Another option would be to purchase a new driveshaft through a driveline specialist. If you need help selecting a driveline service, we will be happy to assist you.
Q: What type of fluid do you recommend?
A: The TKO 5-speed transmissions can use a Synchromesh oil and the T-56 will use ATF. NOTE: The climate in your area may affect your choice of lubricant. Please contact us if you have any questions.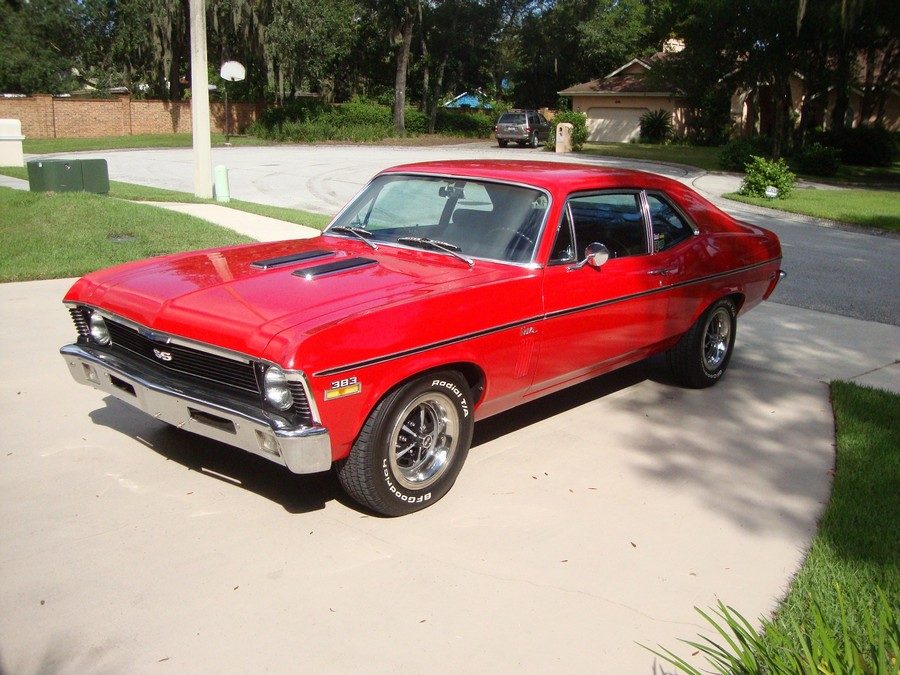 Q: How long will my order take to ship?
A: When you place an order with HDC, shipping and lead times vary from 1-2 business days.
As you can see, the experts at Hurst Driveline Conversions have all the answers. The biggest part is to give them a call, explain your car and your intentions with the car. They will then be able to recommend the correct transmission along with the right parts to make it slide into your car.
If you want to see one of their kits being installed, check out this 5-Speed conversion we did awhile back in our '69 GTX.
For more information, give Hurst Driveline Conversions a call at (707) 544-4761 or hop on their website by clicking here.