Building an engine is a lot like making a cake. You have to have all the right ingredients in to achieve a delicious cake or motor. They both require lots of precision measuring, and a splash of love. There's a science to baking the perfect cake, just like there is a science to building an engine.
We all know the LS engine is an amazing platform.  You can throw just about anything at them and they just run and run. It's no wonder they are popping up into just about anything with four wheels – Fords included. Holley's LS Fest is a perfect example of that, where just about every make and model ever made is there with an LS power plant.
In our project '66 Chevelle, we wanted to build an LS3. We chose the LS3 platform since it's still a relatively affordable platform, widely available, and can make gobs of power fairly easily – while still being reliable. We came up with a number, 600 HP which should be fairly easy to do. How easy? That's what we are trying to find out. The goal is also to have a very reliable engine, one capable of going anywhere and getting somewhat decent mileage – better than the old BBC that was in this Chevelle.
Short-Block Parts List
To begin we had to gather our ingredients, just like we do when making a cake. The foundation of the motor is the block itself, which we reached out to Chevrolet Performance and picked up a brand new LS3 block. Chevrolet Performance has a catalog full of performance engines and parts, more than enough to completely build this engine and easily accomplish our goals. This block is a factory LS3 block that's all aluminum with iron sleeves, 9.240″ deck height, 4.065″ bore and is great for stroker cranks. We want to see what the aftermarket has to offer as well, so we opted for the block and also picked up Chevrolet Performance CNC Ported LS3 heads that are complete and ready to bolt on. While ordering, we also picked up other parts to make the engine complete, like head bolts and gaskets, sensors, rocker arms, and a few other bolts and pieces.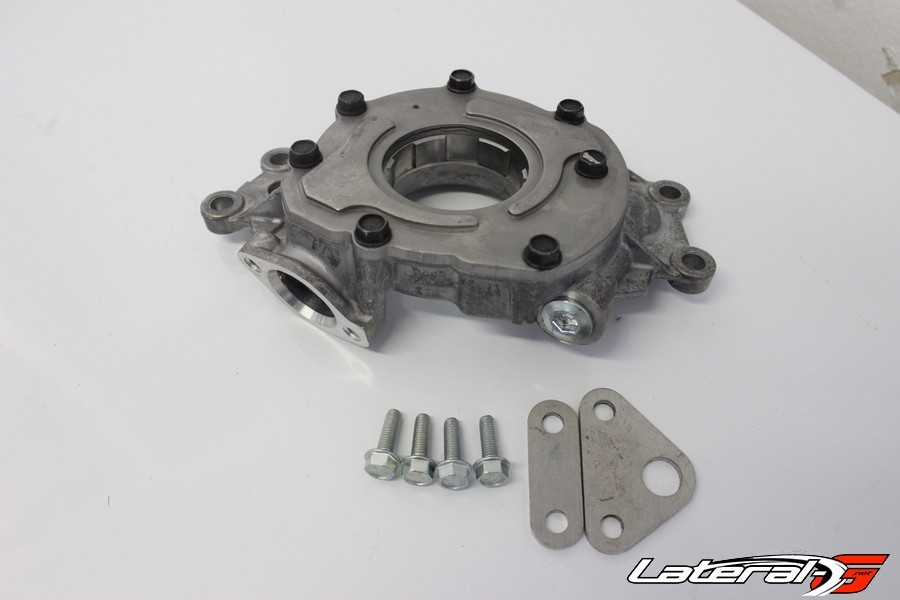 With the foundation on order, the next focus was the rotating assembly. Since we knew that we wanted to bore and stroke this engine, we reached out to Texas Speed and Performance who has several rotating packages for just about any LS motor. The one we picked would turn this LS3 from a 6.2L or 376 cubic-inches into 6.8L or 416 cubic-inches by boring over the cylinders .005″ and utilizing a 4.00″ stroker crankshaft. Included in the kit are forged TSP H-Beam 6.125″ connecting rods fitted with ARP rod bolts, Wiseco flat top pistons and wrist pins along with plasma moly piston ring set. We also added in a set of Mahle crank and rod bearings to complete the package. With the kit, you can order the crank with a 24 or 58 tooth crank reluctor wheel, we opted for the 58 tooth version. We told Trevor about our goals when ordering this up and he suggested one of their custom TSP camshafts, which we bought as well for the build.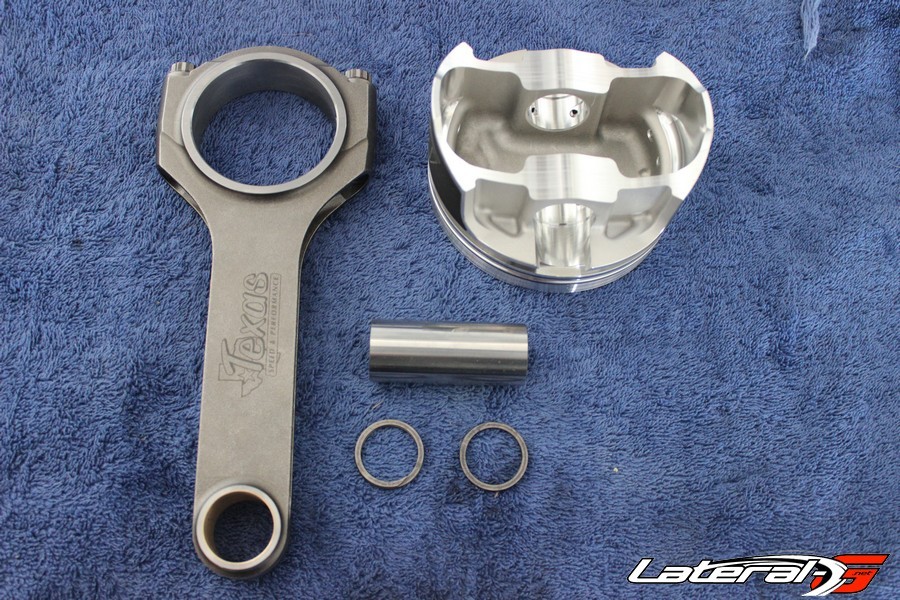 Long-Block Parts List
As we mentioned earlier, the heads we utilized to help this LS3 breathe are out-of-the-box from Chevrolet Performance. They come complete, already loaded with the valves and springs. The best part is they are already CNC ported too, saving lots of time and money. On the performance end, the heads flow about 10% more air than the standard production LS3 head with 276CC intake runners and 92CC exhaust ports. The valves are 2.165″ hollow stem intake valves and 1.590″ solid stem exhaust valves with D-shaped ports.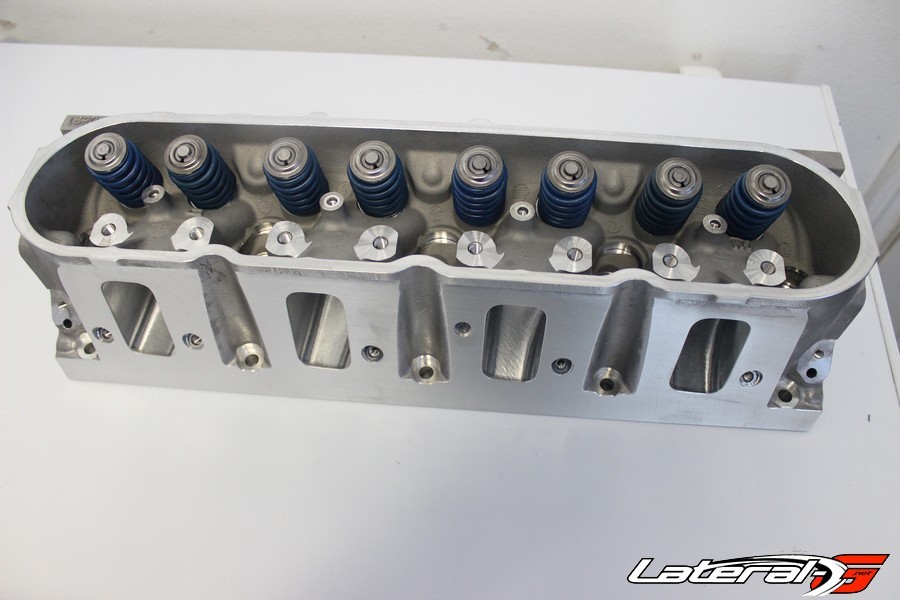 In order to complete the long block, we gave Comp Cams a call. They set us up with one of their dual-roller timing chains to keep the camshaft spinning in perfect harmony. They also suggested upgrading the trunions in the stock rockers. While the stock rockers are pretty solid, Comp Cams offers a trunion upgrade kit that makes them all but bulletproof. Cheap insurance for something that's easy to do. We also picked up a set of their pushrods to complete the valve train.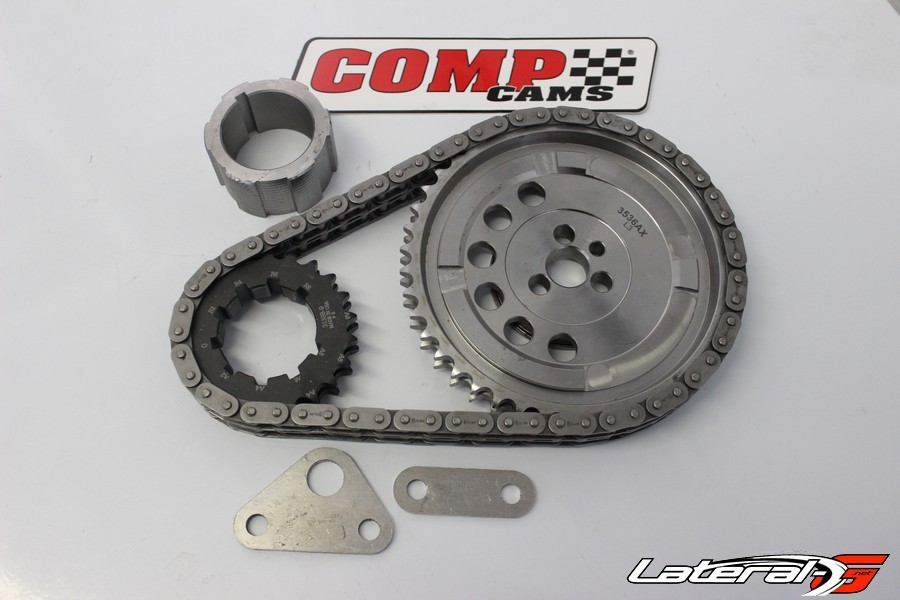 In order to complete our list for the long block, we hopped on the Holley site and fell in love with just about everything they had. We spoke with Blane who suggested their mid-rise intake. For one, this will help it fit under the hood of our '66 Chevelle, but is also set up for better lower end power, where we will be most the time. This intake was fitted with their fuel rails as well and finished off with a Spectre Performance air filter. We then picked up a set of the Holley LS valve covers, which are machined smooth and mount the coil directly to the cover. In order to make the engine actually work, we also ordered a Holley HP EFI self-tuning computer system and wiring kit. Finishing off our order at Holley was their 302-1 oil pan, which allowed us to have plenty of ground clearance along with clearance for the cross member and steering.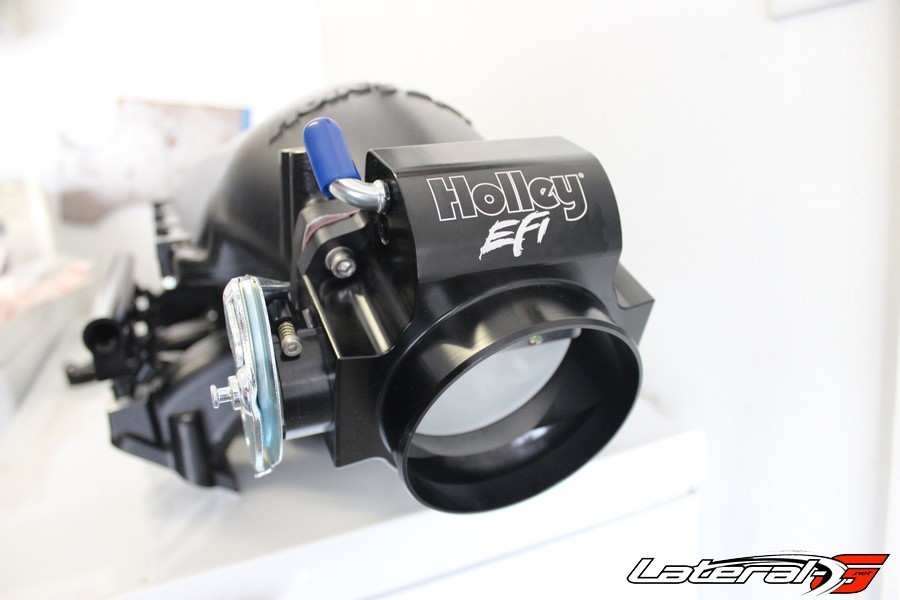 The Finishing Touches To Our Recipe
When building a motor, you're usually worried about the bigger components such as which crank, pistons, or heads to get. However there is a lot more to building a motor, and a ton of details that need to be addressed to make the motor actually run and perform. These items would be things such as ignition, exhaust, cooling, drive system, clutch, and everything in-between.
Granatelli Motorsports was utilized to create a massive spark with their coils and deliver that to the cylinders with their plug wires. The coils we chose were the Malevolent, which offer 85K volts, nearly double the voltage of what some other coils offer. With more spark that means improved fuel economy, throttle response and better idling. In their testing, Granatelli saw gains of up to 12HP just by switching the coils alone. We were sold, but knew that we needed a great set of plug wires to deliver that much voltage effectively and efficiently. The plug wires Granatelli offers have zero ohms of resistance and in their testing increased power to the plug by up to 400%! That's impressive. We knew that our ignition system was complete.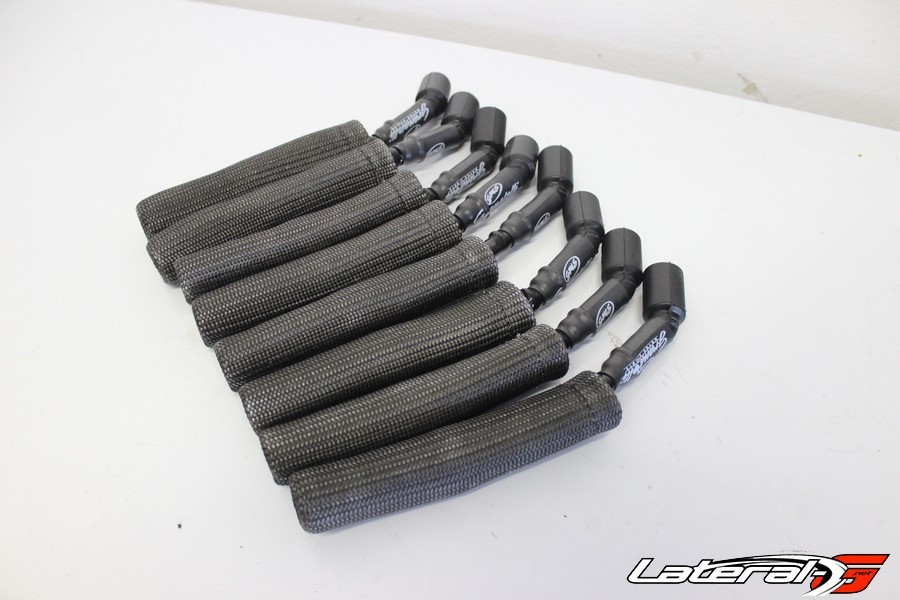 Doug Thorley Headers was called to make sure the exhaust fumes were exiting the motor quickly and efficiently. The headers are specific for this application, 1964-1967 GM A-Body with an LS motor. These are a mid-length design and feature 3/8″ thick mounting flanges that are ground flat and 14-gauge tubing. They also come ceramic coated inside and out for betting cooling and a rust-free finish. The gaskets and bolts were included with the headers as well.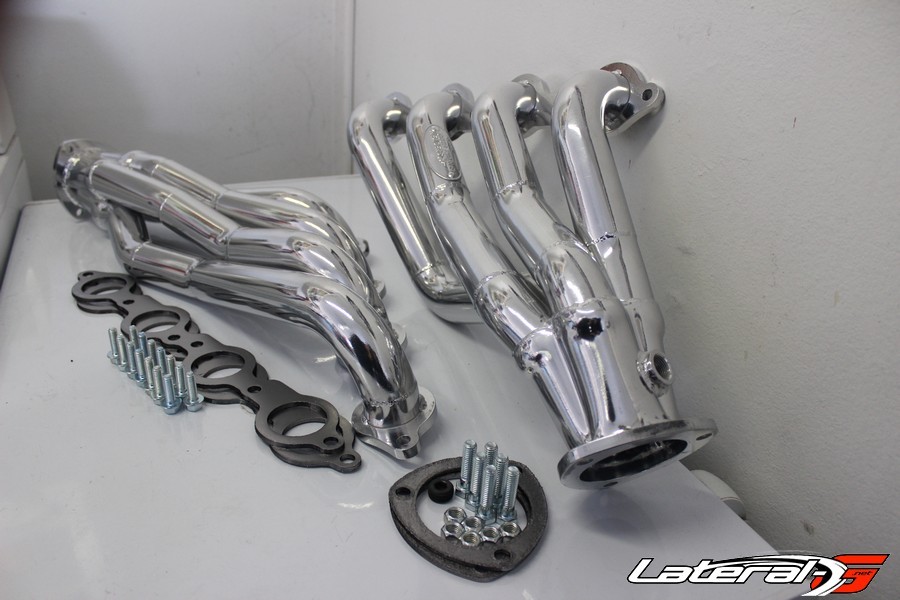 Sometimes the little nitty gritty details are what can put a big hold up when building your engine. Something small like a throttle cable. Luckily, Lokar Performance has all these detail items to put the finishing touches on an engine. We gave them a call and ordered up their throttle cable conversion pedal for the 64-67 A-Body, along with a throttle cable. We opted for the gloss black finish to go along with the rest of the motor. To make the brake and clutch pedals match, we also ordered the pedal pad covers as well.
Keeping the engine cool on a hot summer day was going to require plenty of cooling power. A call to Flex-A-Lite was made and we had an aluminum LS swap radiator sent out with a massive cooling fan and shroud. The unit has the inlet and outlet ports on the passenger side, making finding some rubber hoses a snap. The best part is that the radiator is bolt-in, requiring no modification to the radiator or fan.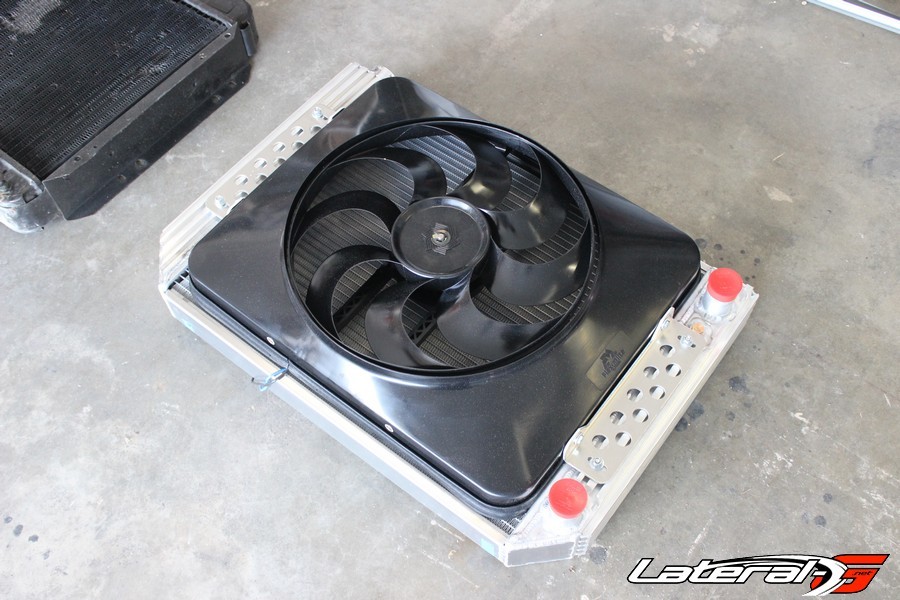 In order to turn the water pump and utilize that Flex-A-Lite radiator, we needed a serpentine system. There are plenty of options out there, but we wanted something that had a little style to it and would fit perfectly. Giving Eddie Motorsports a call, they set us up with one of their new 8-Rib systems. This is a complete serpentine kit, which includes all the hardware, the water pump and outlet, power steering pump, and everything else. They had a few different finishes available, but naturally we opted for the black powder coat finish to match the rest of the Holley components on the engine.
Liquids – Oils, Fuels and Fluids
Last but certainly not least was all the fluids and oils. These are the life blood to any car. No matter how good the cooling system is, or how much compression the engine has, nothing is worth a damn if it isn't lubricated properly. For that, we gave the experts at Royal Purple a call. They had a full line of products for our engine, transmission, rearend, power steering, and cooling system. To start we would need the Max-Tuff synthetic assembly lubricant when building the engine. Then we used their Break-In oil, followed by the HPS High Performance Street Motor Synthetic oil and topped off with a Royal Purple oil filter. The rest of the fluids will be Royal Purple as well, such as the Purple Ice coolant additive, Max EZ power steering fluid, Max ATF transmission fluid and their gear oil.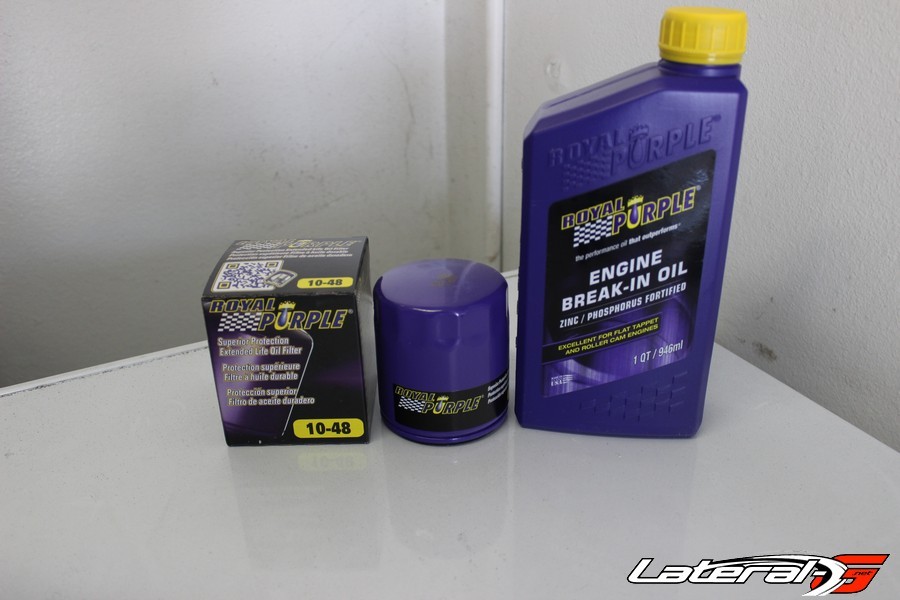 In order to fuel the motor – literally, we called the experts at Aeromotive. They set us up with with one of their new fuel tanks that comes ready to bolt in with a sending unit and fuel pump. These set ups are equipped with an Aeromotive 340 Stealth electric fuel pump that has 340 LPH of flow supporting up to 850 naturally aspirated HP. The tank also has an integrated baffling/tray system to keep fuel at the pump during hard cornering or acceleration. The pump itself is made with three AN ORB ports, one for feed, return and vent. The tank also comes powder coated silver and is slightly deeper than stock allowing for an extra few gallons of gas. We also utilized the Aeromotive post filter and fuel pressure regulator. We outfitted the regulator with an Auto Meter fuel pressure gauge so we will be able to keep tabs on fuel pressure. The entire system will be plumbed with Earl's Hose and Fittings.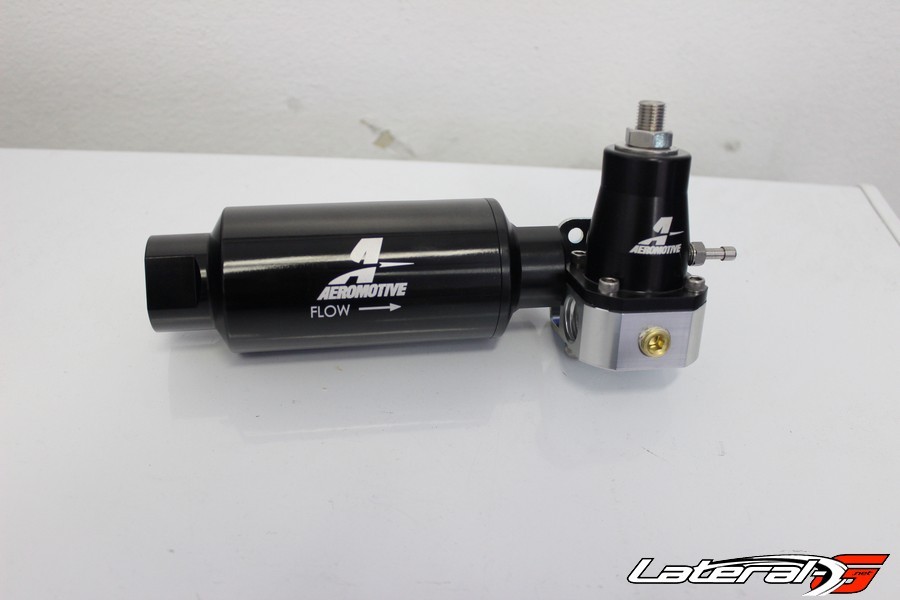 Shiftin' Gears
While not part of the engine, the transmission bolts right to it and is something that we had to think about when building this motor as well. We already had a junkyard T-56 that was in the car from before. Since it was from a 1991 LS1 Camaro, it would bolt right up. However, a new clutch was in order to meet our 600HP goal along with a flywheel. A call was made to American Powertrain who had a slew of clutches and flywheels. Gray Frederickson asked a few question from the amount of horsepower and intended use and got us set up with the Street Slayer clutch package. These are rated for 545 to 755 lb.-ft. of torque and can be used on the street or strip. While we were in there, we decided to ditch the OEM throwout bearing set up in favor of one of American Powertrain's Hydra-Max throw out bearing kits. The last step was to have Inland Empire driveline cut and modify our old driveshaft to fit the new set up.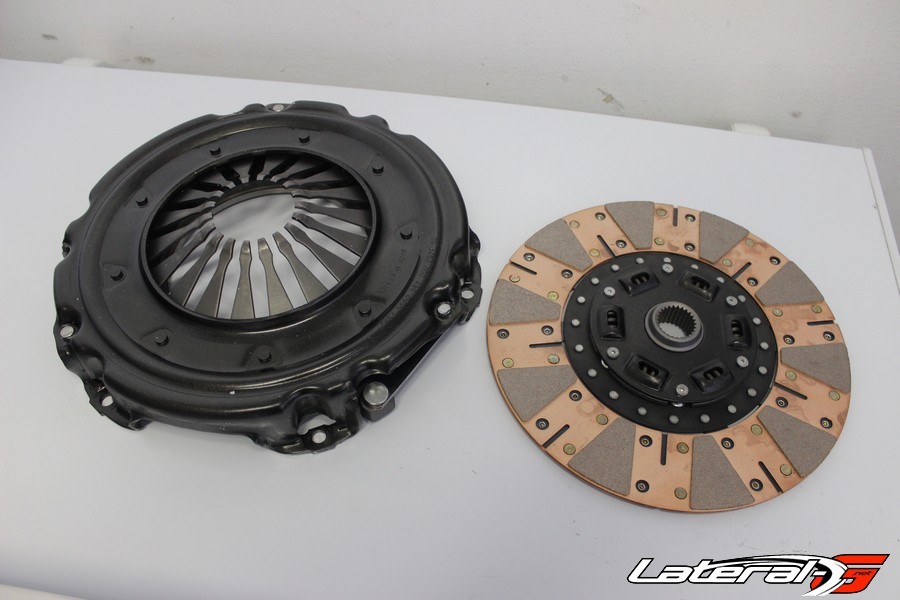 With all the ingredients set in place, the time came to start mixing the flour and sugar to build this LS3 into a 600HP street beast! Click Here For Part Two!