C10 Nationals Presented By Chevrolet Performance
If you're a fan of C10 trucks, then the C10 Nationals in Fort Worth, Texas is where you need to be! This weekend the show kicked off to beautiful, hot weather. Located at Texas Motor Speedway, this venue provides plenty of space for trucks and vendors along with the unique experience of checking out the awesome track itself.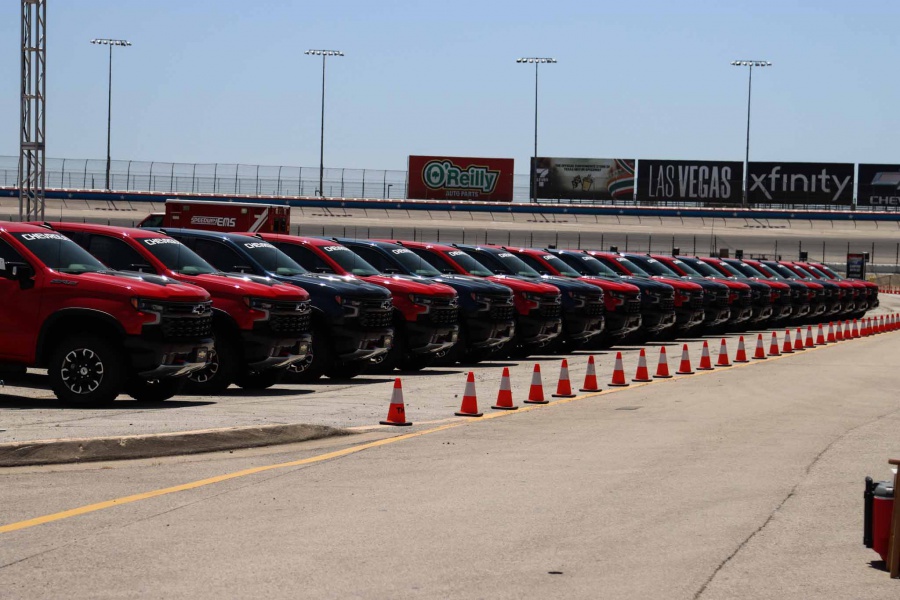 We have been to Texas Motor Speedway a bunch of times for Good Guys shows. What blew us away was that attendance was pretty similar but this was only C10 trucks! The majority being older 60's-80's models. But there was plenty of OBS Chevy's and even some newer ones too. Chevrolet Performance was there in force as well, with a complete line up of brand new Chevy Silverado's on display as well.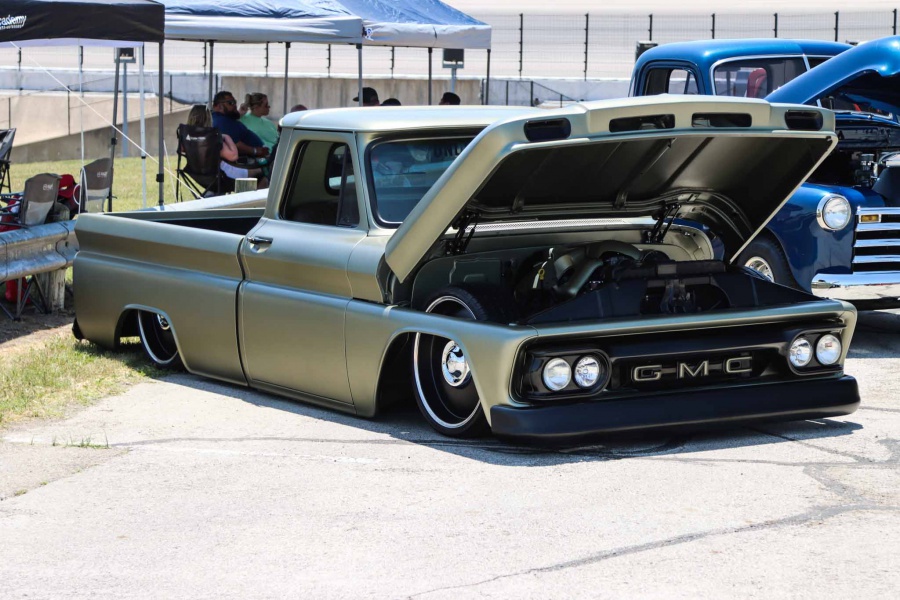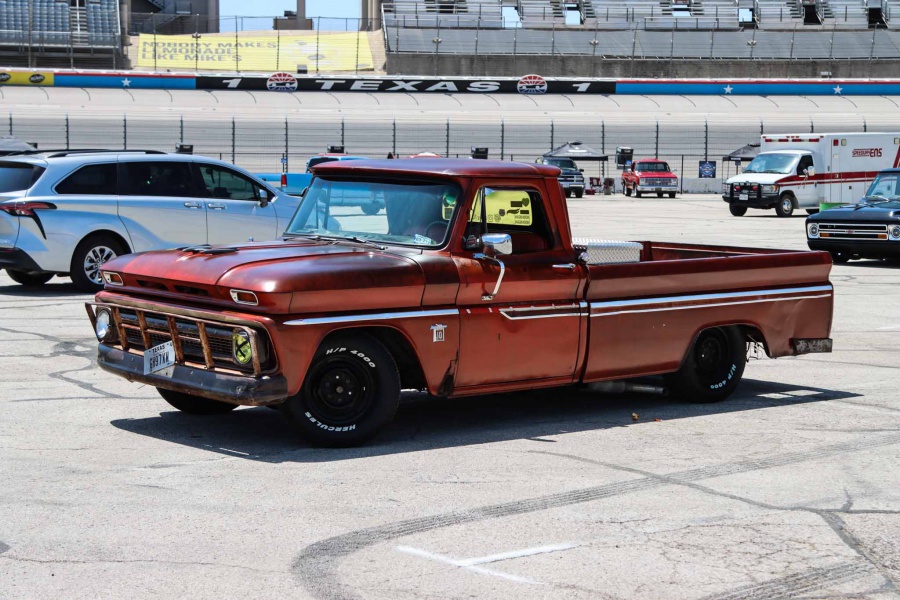 Starting at the south tunnel, we walked into TMS and it felt like walking into the Super Bowl where you go through a tunnel and come out on the inside to this massive arena of horsepower. On the left was the show grounds where hundreds of C10 were parked. We saw them lifted, lowered, and everything in between. Some C10s were in bone stock configuration while others were highly modified. No matter how you like your C10 served, they were there on display.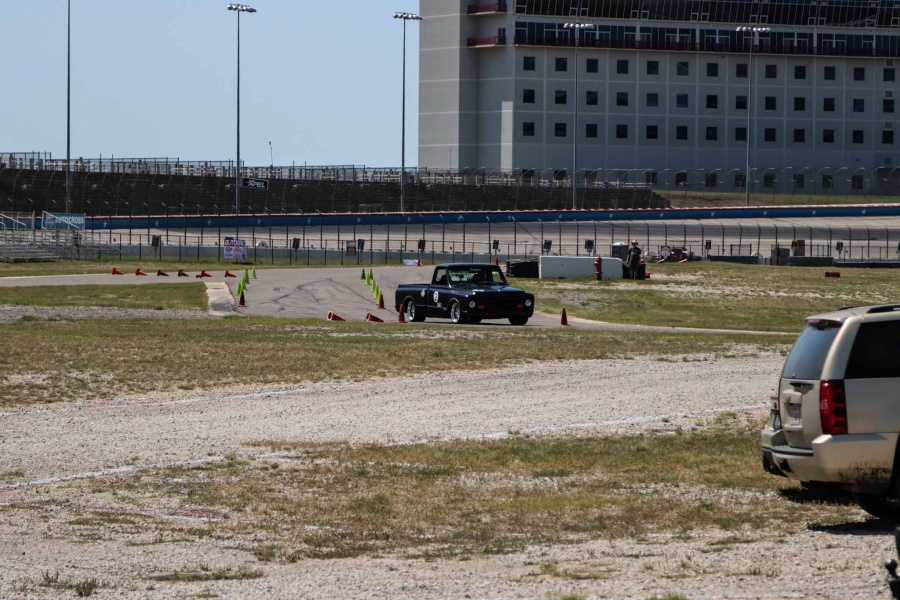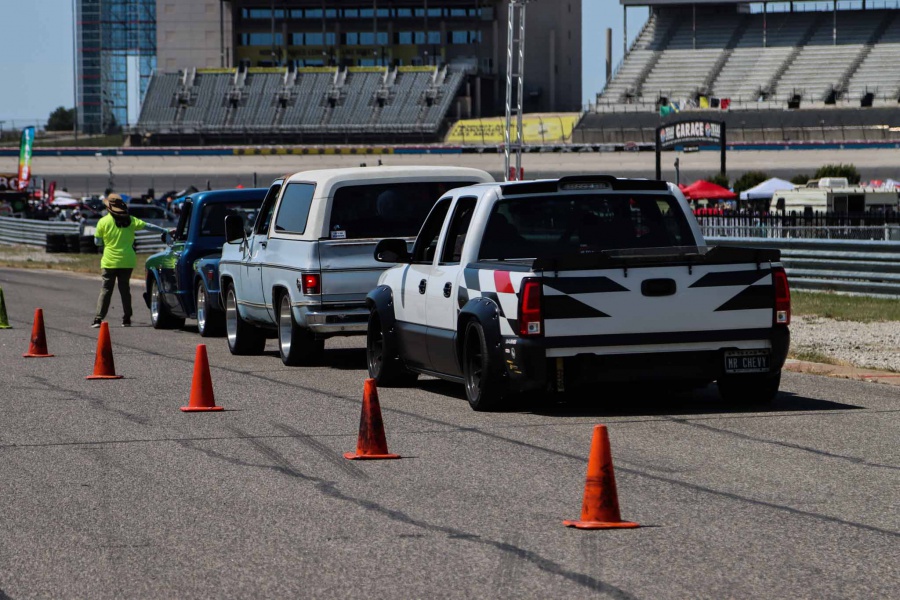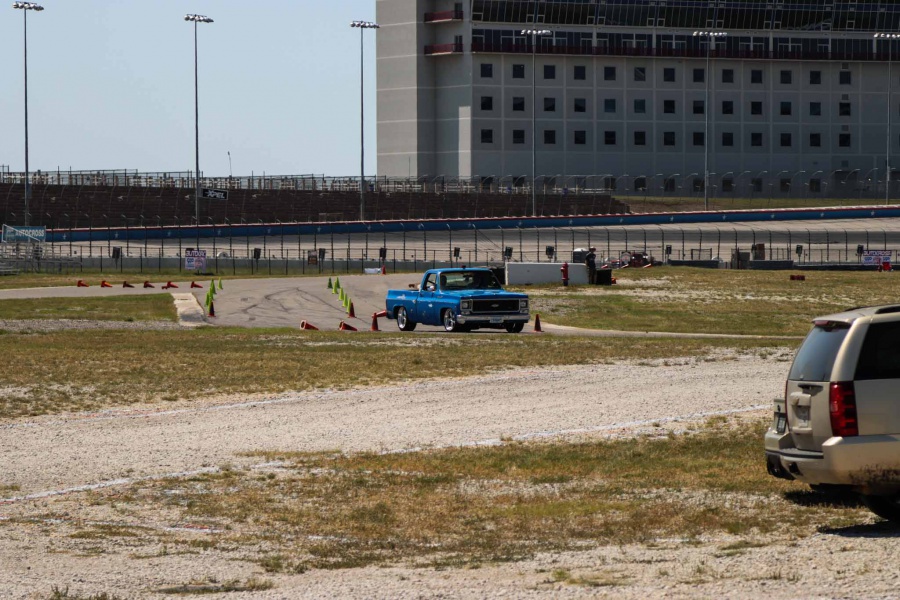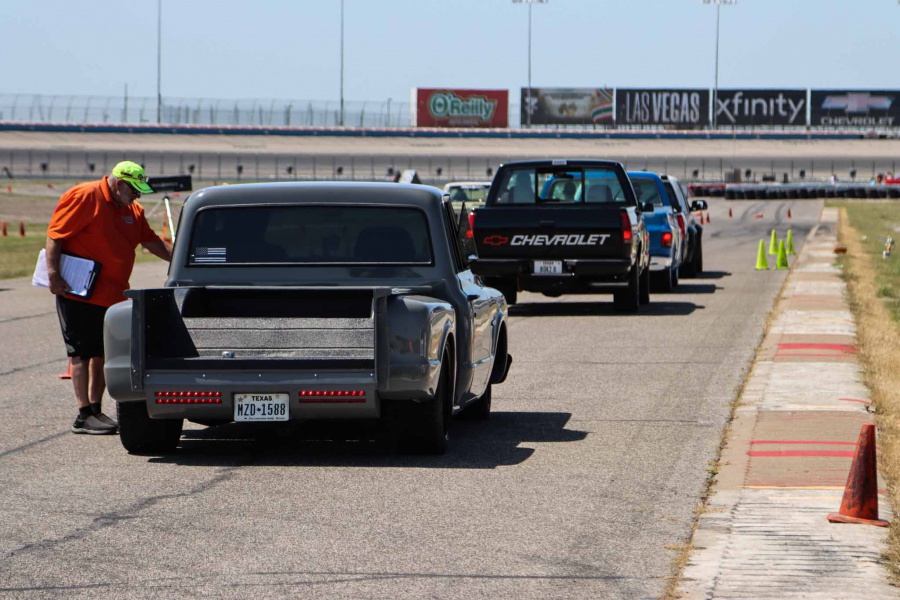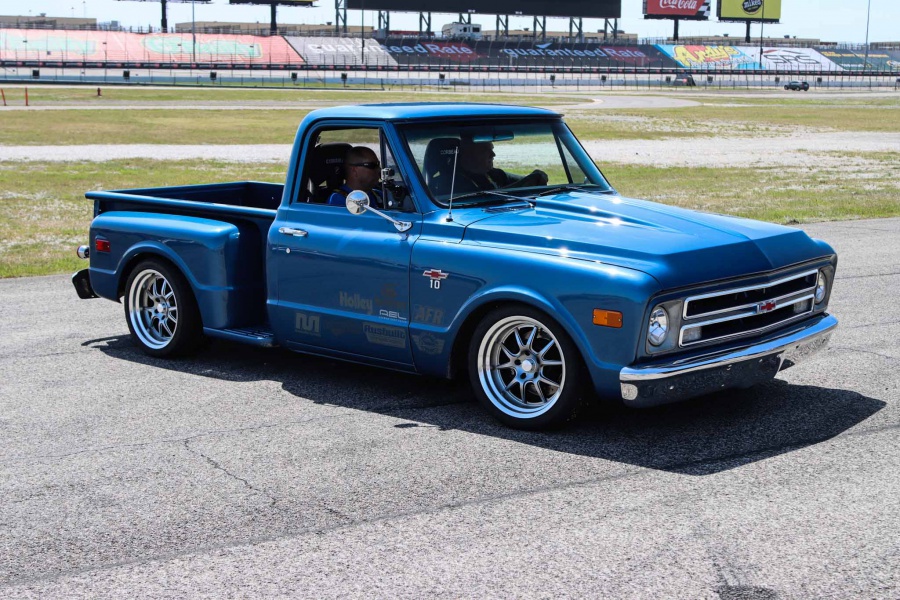 Walking further into the infield we could hear the screeching of tires and roaring of engines – the all familiar sounds of an autocross. To our surprise the autocross wasn't being held in the far north parking lot like the Good Guys show do, but they were set up on part of the road course. We walked over there and found a course that was long with a ton of speed in it. These guys were going 60-70MPH in some spots and able to slide it around corners. For these trucks that generally have a longer wheelbase, it was perfect as there weren't super tight technical sections where they might have to do a three-point turn.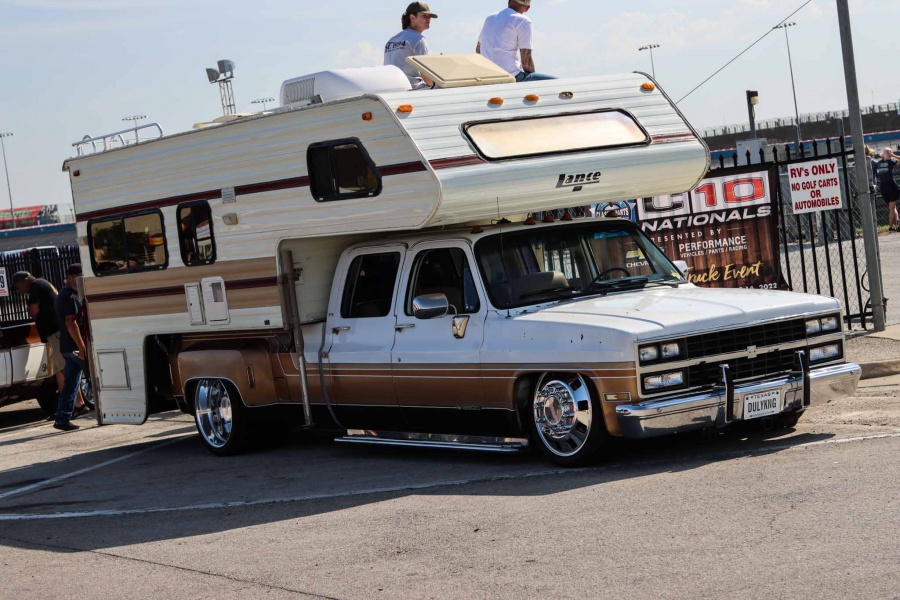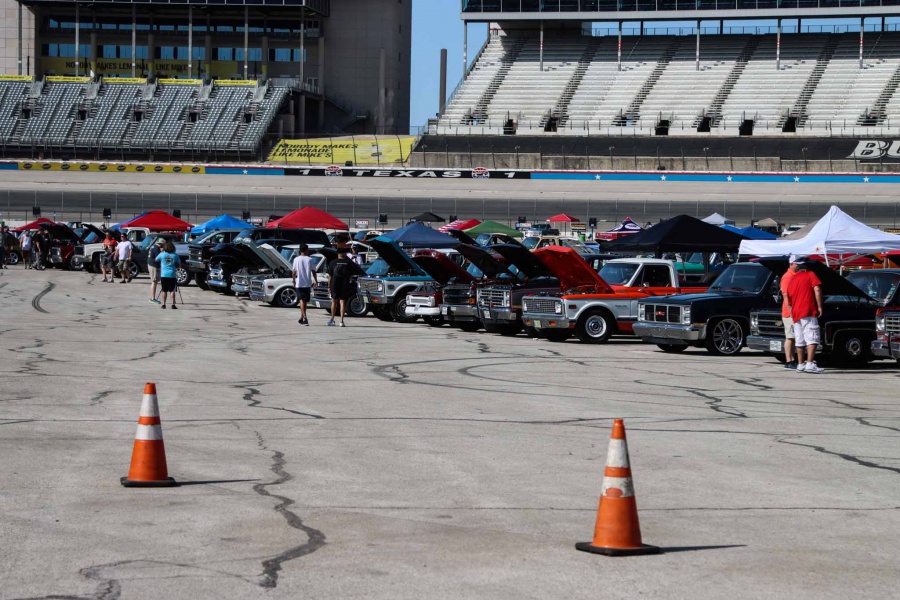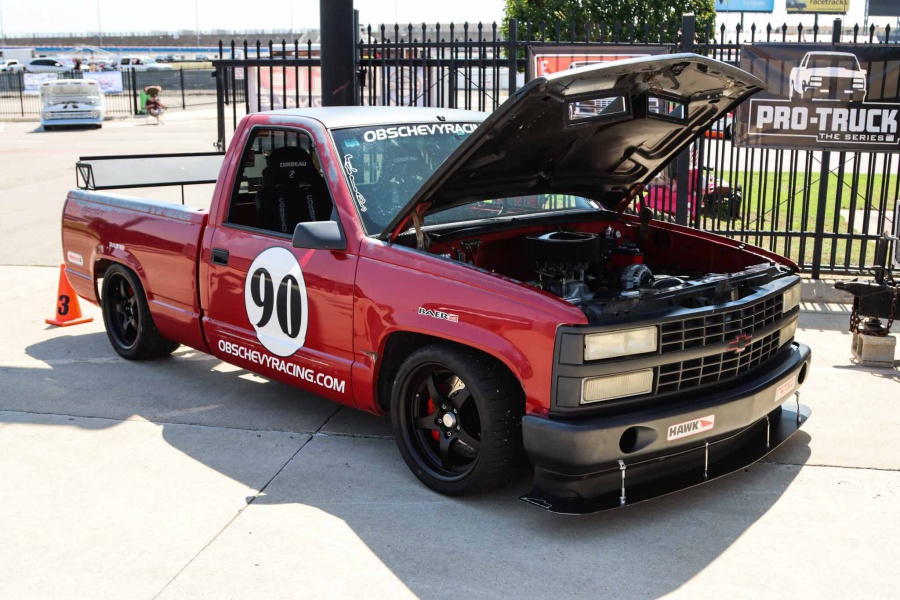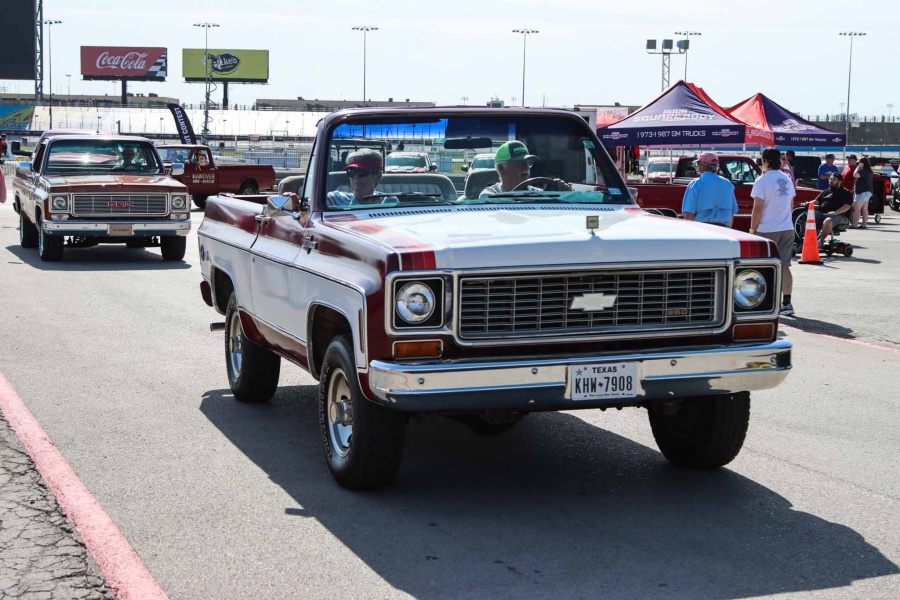 There was also a big burnout box for later in the day for some brutal tire shredding action. Walking around we found a ton of vendors at the show as well, from Painless Performance to QA1, to guys selling parts to restore these trucks back to new. Just like at other shows, they had the NASCAR Cup cars giving ride a longs where you could hear them going 160MPH around the big oval. One cool thing they had at this show was a Ferris wheel! And the best part, it was free to ride!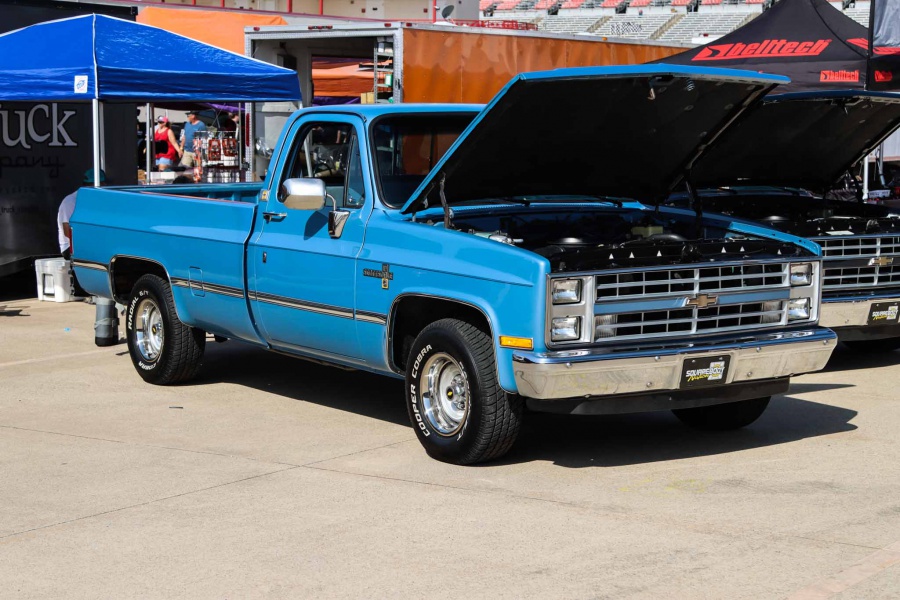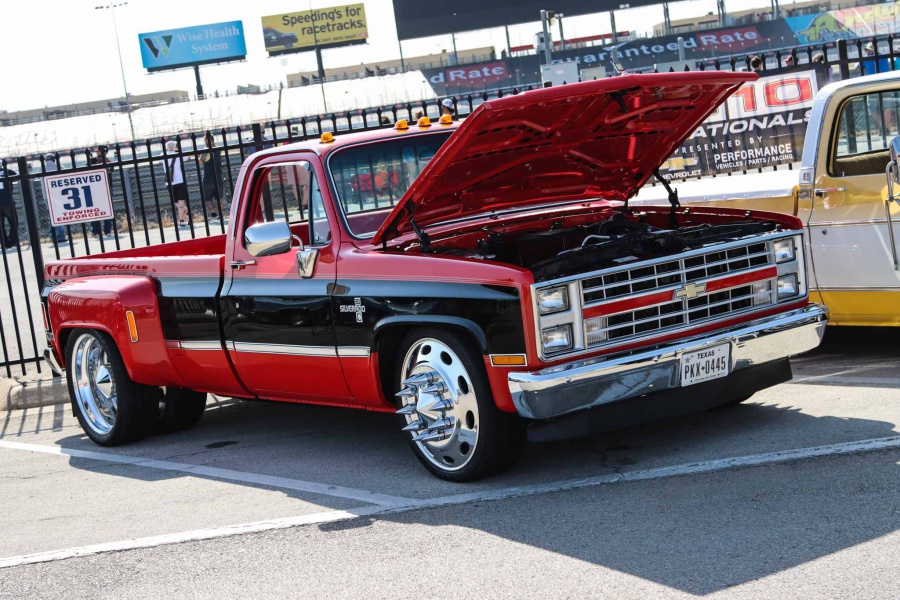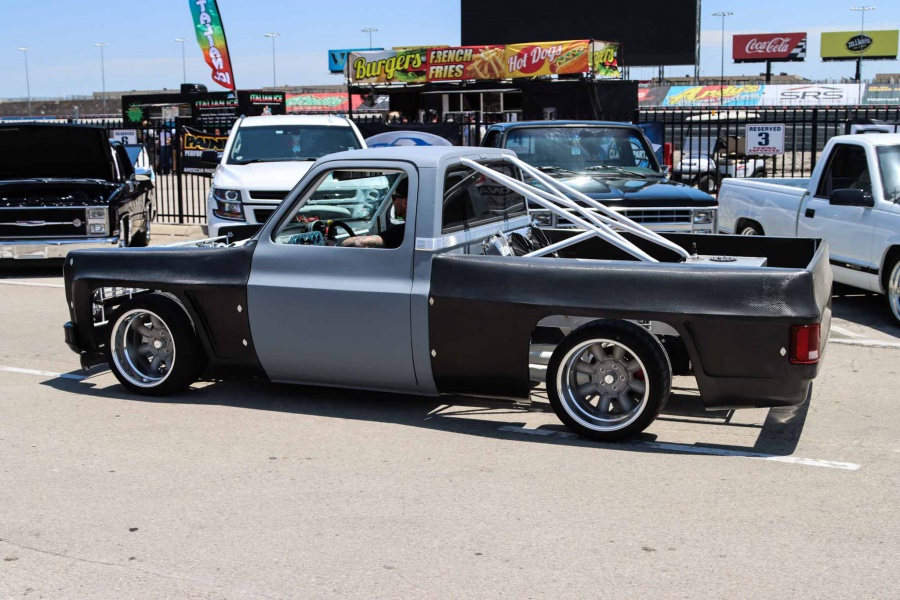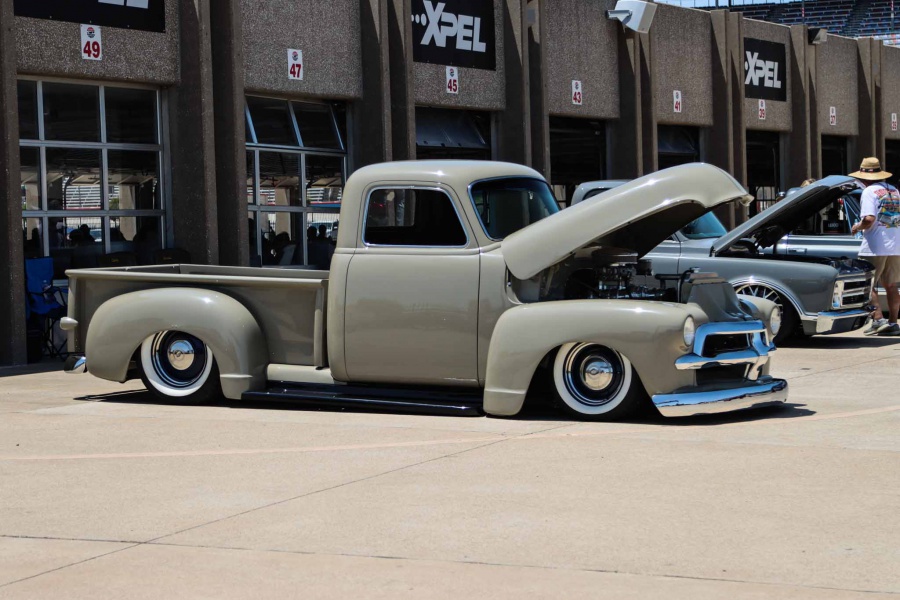 The weather couldn't have been more perfect either, in the 90's with a breeze and low humidity. They were even having drag racing at night on pit road, but unfortunately we weren't able to stay for that. Our favorite part though is it's Texas – what's not to love there? If you're a C10 person, you need to make it to this show. Luckily they have two of them so if you're closer to Tennessee, there's another in Nashville.