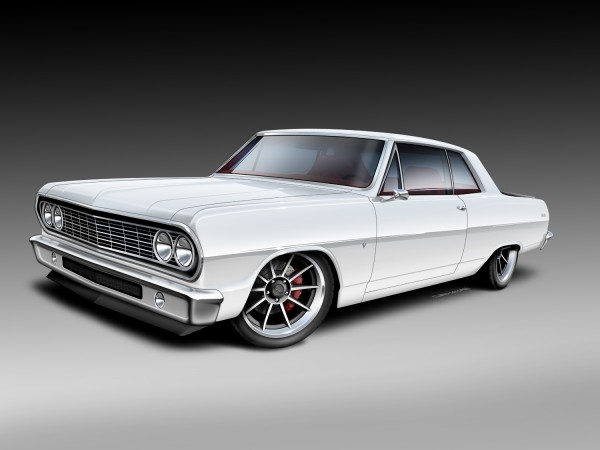 The latest episode of Cars For A Living is now out, and since we referenced Ben Hermance in it I thought it might be a good fit here. Here's the link:
In this episode we took listener e-mails on how to get your own health insurance for your business, and how to get enough cash flow going on the side so the full time leap won't be quite so crazy. We also discussed how graphic artist designers can get into the automotive industry successfully (the attached picture was done by Ben Hermance for my Chevelle project)!
Hope you find it useful.