1971 Z/28 Camaro Barn Find
Barn find, what does that even mean? For most that's the hope of one day opening up an old dilapidated barn to find a rare classic car, often covered in an inch of dust. That very scenario happened for Andrew Erichsen from Painless Performance.
"My uncle was a collector of cars and had a good eye for them. He lived in Southern California for awhile and bought up a bunch of classic cars, then dragged them back home to Kansas and stuffed them in the family barn," explained Andrew. Years went by and Andrew's uncle unfortunately passed away before he was able to restore all these cars. There was a '65 Chevelle, '67 Nova, '62 Bubble Top Impala and a few others.
The one that reached out to Andrew was this '71 Z/28 Camaro. The car had been repainted at one point in it's life but aside from that, it was an all original numbers-matching Z/28 with the factory 350 cubic inch engine and TH400 trans. Andrew pulled it out of the barn and instantly started the restoration. "I wanted to update the Camaro, but at the same time I try not to do anything that can't be undone. I still have the original running gear stored away," Andrew told us.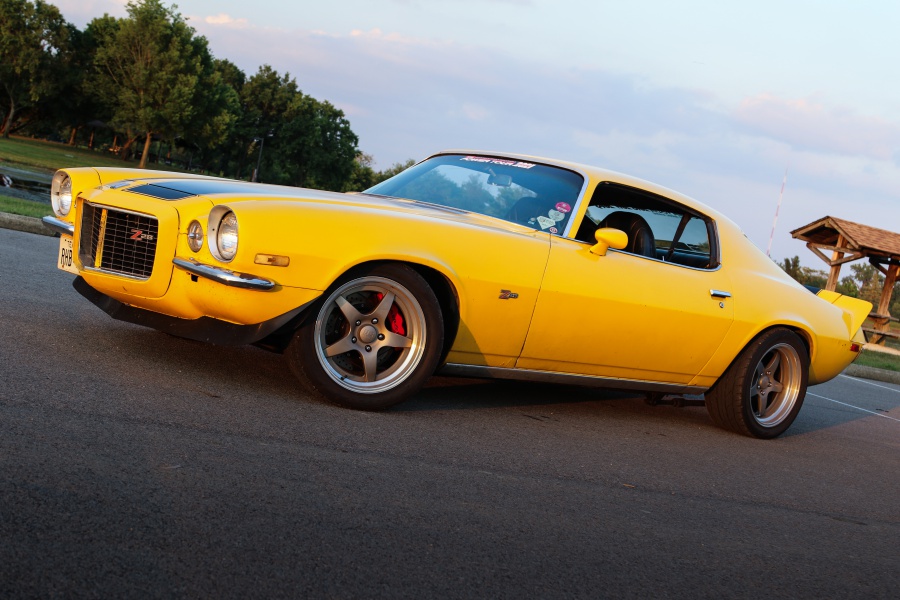 Restoration Begins
Andrew works for Painless Performance in Fort Worth, Texas. They are a major sponsor on the Hot Rod Power Tour and it's in Andrew's blood to drive. He knew the original engine wasn't going to be up to his standards and he didn't want to ruin the original engine. He started the restoration by taking that engine out and installing a mildly built 6.0L LQ4. This engine has a COMP XR275HR cam and 918 COMP springs matched with an LS6 intake manifold. Aeromotive fuel rails supply fuel and it all comes from a TANKS INC tank out back. Backing that is a 4L80E transmission. In the rear he swapped out the factory one for a Strange 9-inch.
On the inside he installed a complete TMI Products Sport-R interior, which includes the bolstered seats for extra comfort along with their console and door panels. In the dash a full set of Dakota Digital VHX gauges resides giving Andrew all the data he needs. Naturally, the entire car was rewired with a Painless Performance harness. Last, a complete Vintage Air set up keeps him cool in those Texas summers.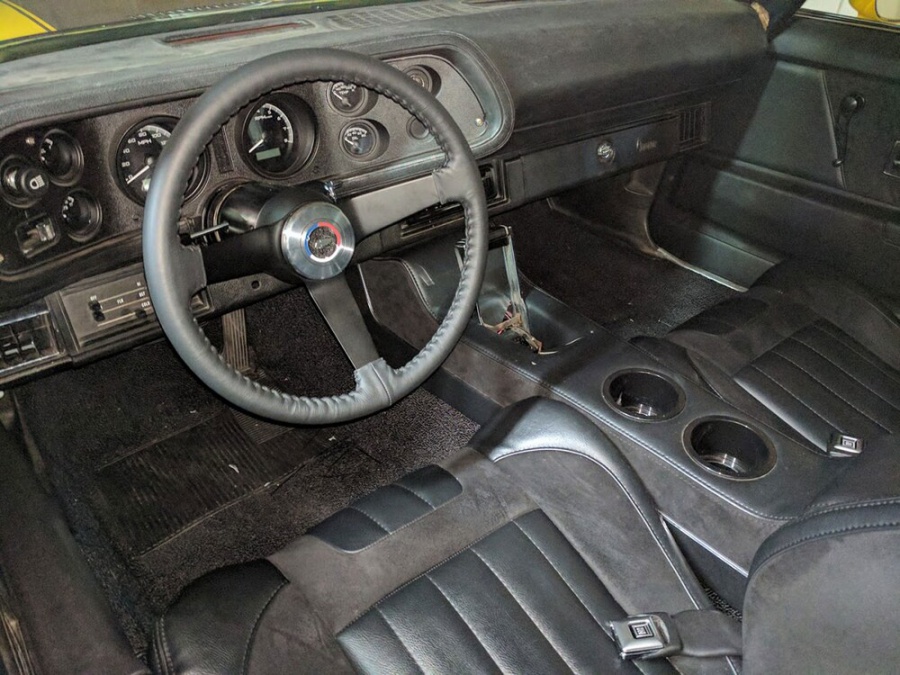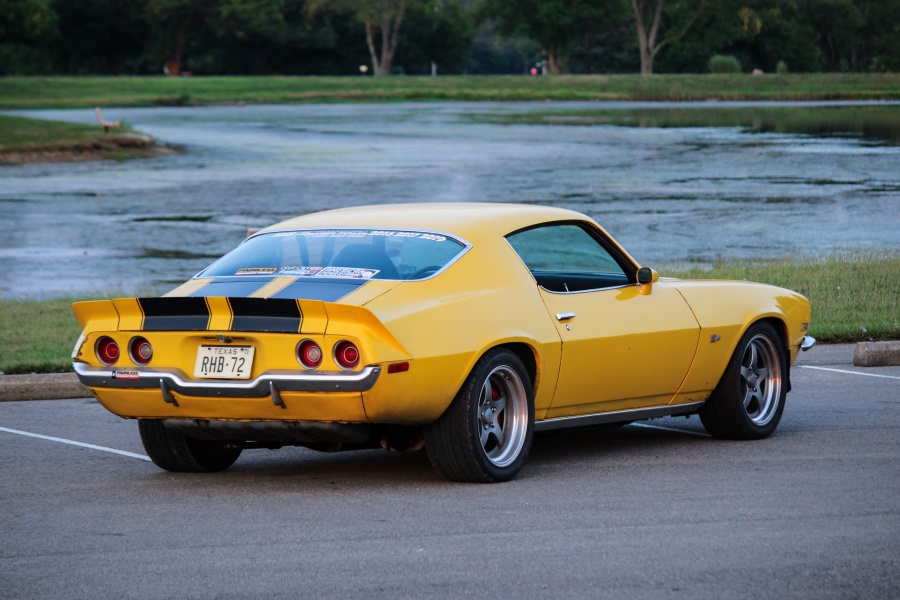 The car then went on the road for the entire Power Tour 2016, and 2017. Then the itch to do more upgrades came along. Ditching the factory control arms, Andrew upgraded to a set of UMI Performance tubular control arms complimented with a set of dual-adjustable Viking Performance coil overs. In fact, we covered the install of those parts right here. While he was at it, he also upgraded to a Pro+ six-piston brake set up from Baer brakes at all four corners. The basic disc brake kit that was on the car just wasn't up to par anymore. For good measure he also added a Borgeson steering box.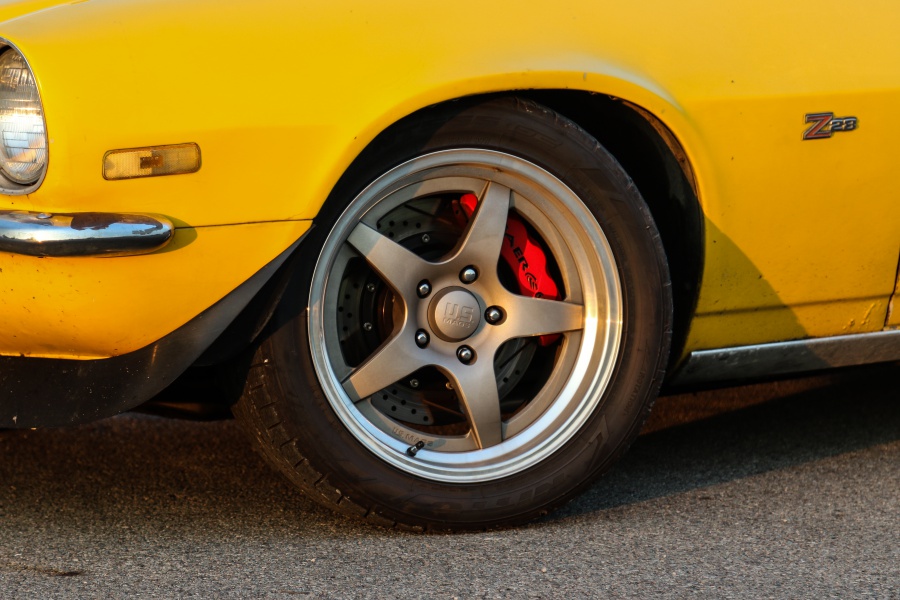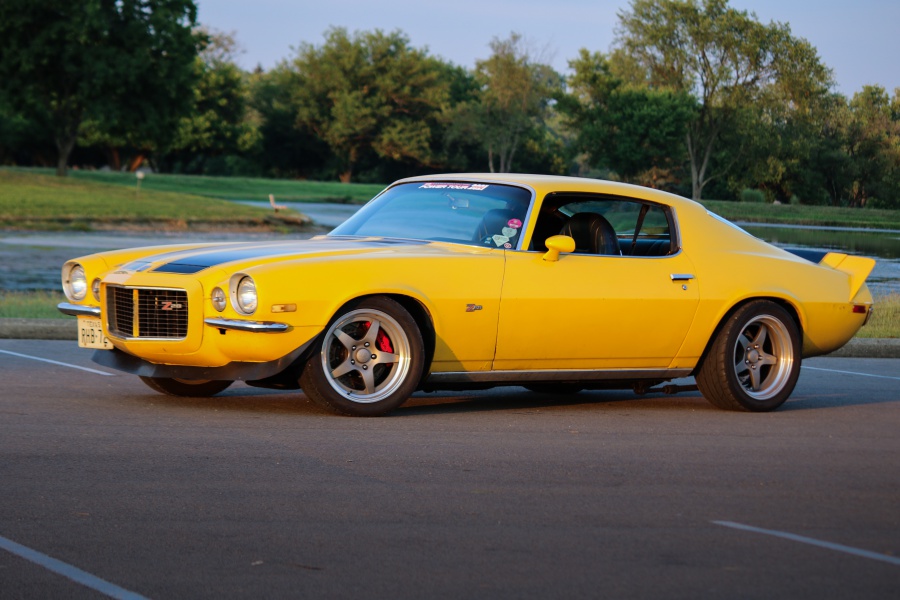 Left Foot Itch
Hot Rod Power Tour 2019 is completed with these upgrades, but then his left foot started to itch badly. He just couldn't stop the itch and had to something about it.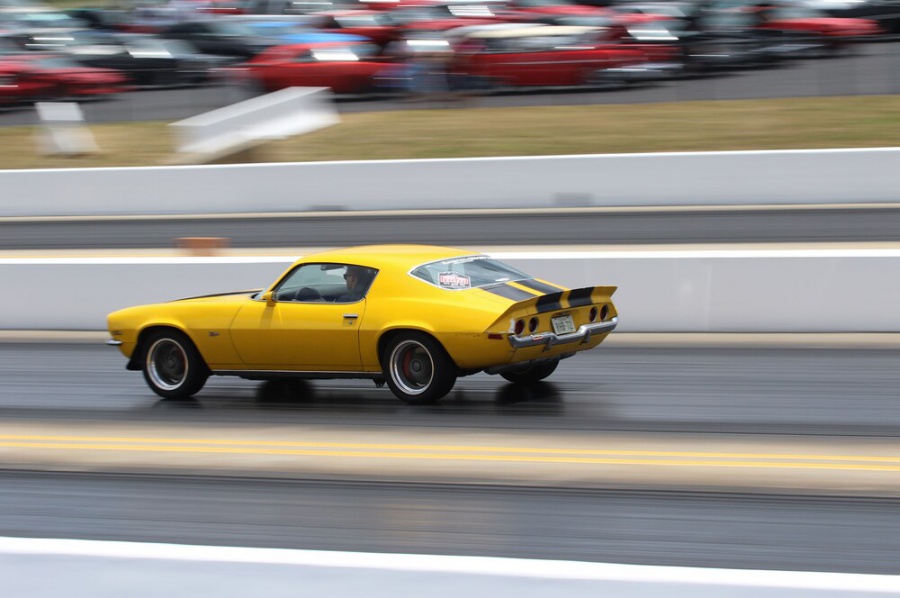 You see, when he first build the car he put a 4L80E in it. The reason was it fit without any sort of modifications. What he really wanted though was a clutch pedal and a five speed. After driving for years he couldn't ignore it anymore and last year called up American Powertrain. They had just released their new TKX transmission which is a 5-speed but in a much smaller package compared to the TKO of the past. A quick swipe of the credit card and everything was ready to swap it over. We actually covered that entire install here on Lateral-G too.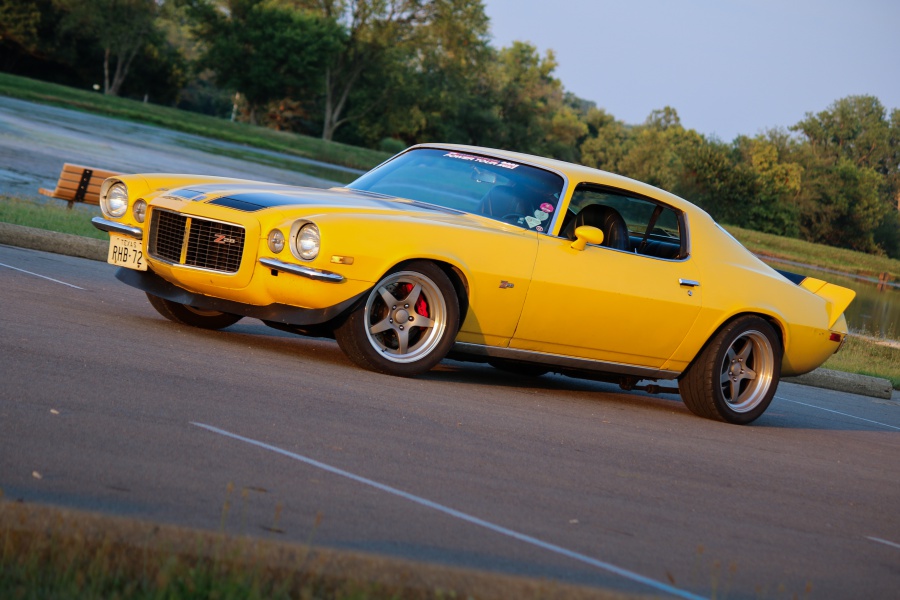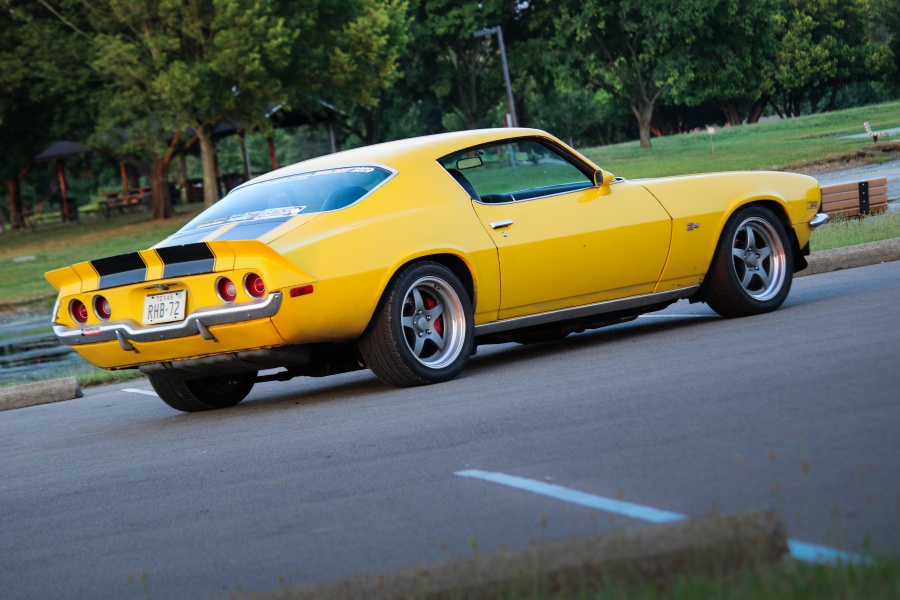 From it's sad beginnings sitting in a barn for years, Andrew has made his uncle proud by building a car that can handle the challenges of Power Tour with ease. "I genuinely love driving the car now, it's my daily driver. It hauls ass, stops on a dime and turns in corners. I'd still love to get it repainted and fix the rust though," finished Andrew. Sounds like another round of upgrades is coming in the future!