1987 Buick Regal AWD
Ray Lichtenberg is no stranger to high performance vehicles. In fact for the past twenty years he's had a shop building some of the most insane builds out there. The time came though for him to finally build his "pièce de résistance," a 1987 Buick Regal he calls "The Ultimate G."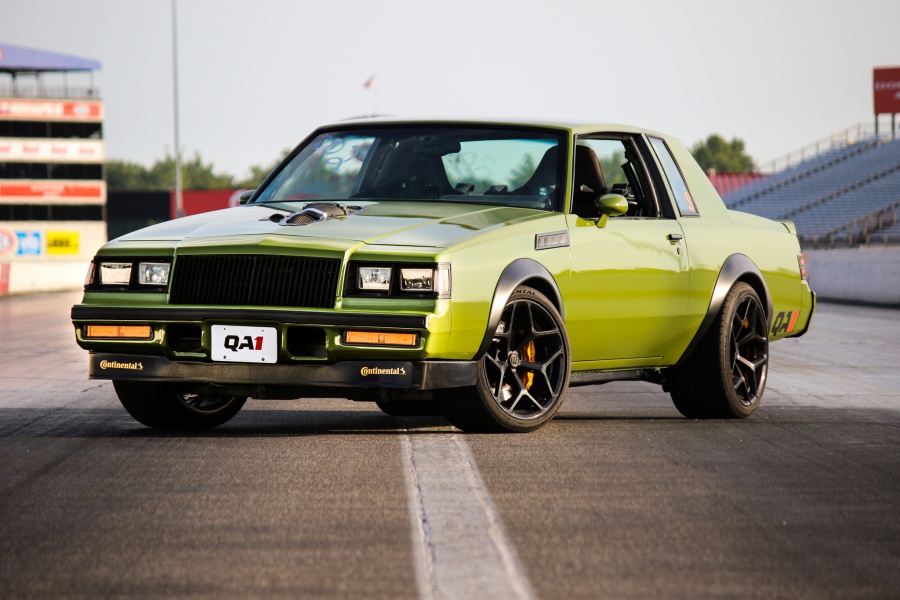 This car is a culmination of his experience and unrelenting passion to build the best cars out there. "I used the biggest and best of everything I could find. Blower? The biggest Magnuson makes. The brakes? The best Baer makes. Shocks? The best QA1 makes," laughed Ray. You can see the trend here and there's a lot to take in with his Regal. Let's start with one of the craziest parts, AWD.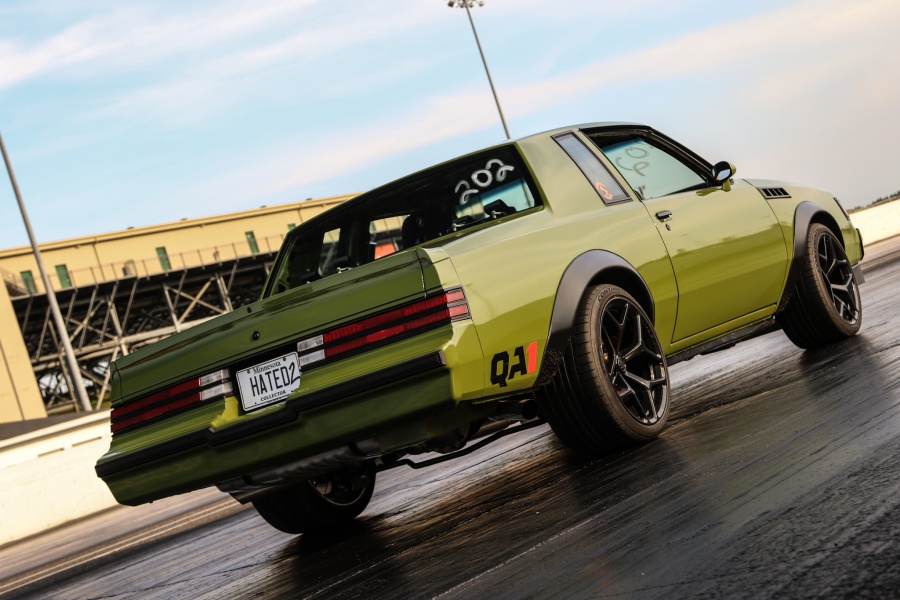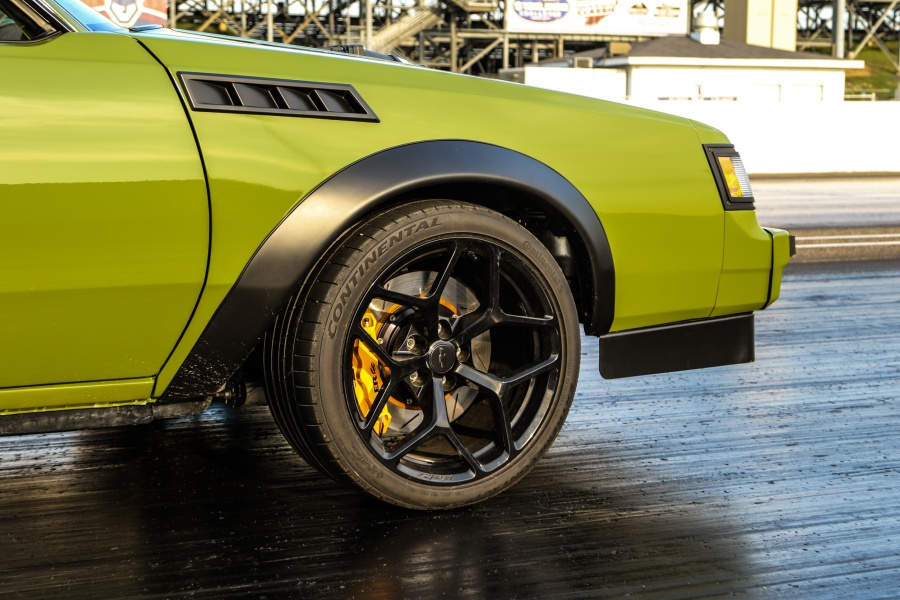 AWD Regal
"An AWD G-Body has been done before, but quite the way that I have," explained Ray. You see the other cars were usually built off a truck platform, this one is built off a ZO6 platform. "I like to say that this car is a Regal that identifies as a ZO6," laughed Ray. All the way around 2010 ZO6 spindles and hubs are utilized, as well as ZO6 front arms. However there's a Syclone differential under it to make it AWD. A set of Driveshaft Shop half shafts connect the front wheels while a custom built Moser rear end sits in the back.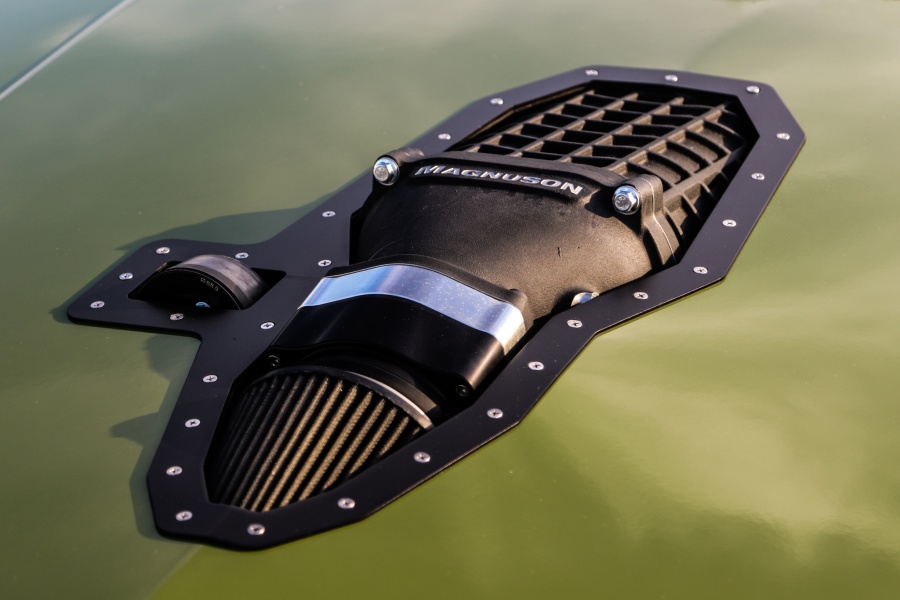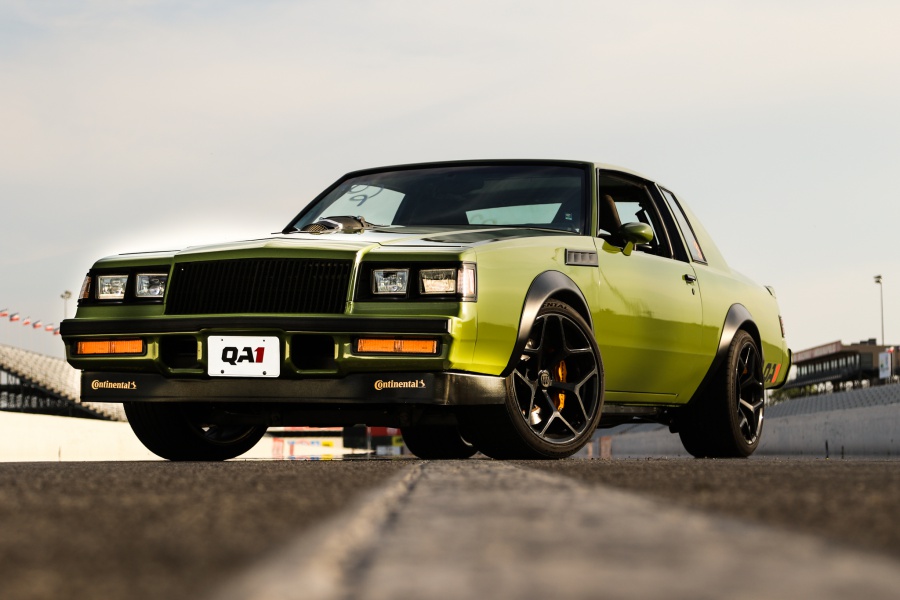 When this car goes on an alignment rack, it's set to ZO6 specs. It has 7 degrees of caster in the front, and the turning radius is still the same as a ZO6. At all four corners a set of QA1 Mod-Shock Coil Overs keep the car suspended. Ray even managed to source a set of genuine 2015 Z28 wheels for the car, and had them wrapped in Continental Extreme Contact Sport tires with a 305/30R19 respectively. Behind those big meats is the biggest and baddest Baer brakes out there, The XTR with R-Spec rotors.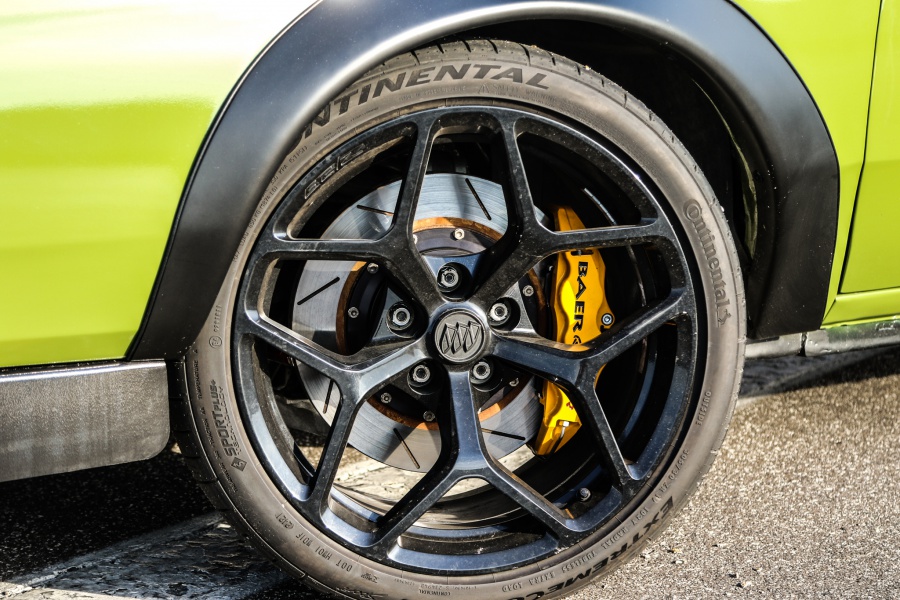 ZO6 Continues
The familiarity with the ZO6 continues under the hood. Ray fabricated up his own engine cradle, based off a ZO6 as well. The engine itself is, you guessed it – a 427 ZO6 engine. It's been fitted with forged internals and a Speedtech dry sump oil pan. There's a massive Magnuson TVS2650R blower on the top and if that isn't enough, there's a 300 shot of nitrous to help increase power levels. All this is controlled by a Holley Dominator EFI. A set of custom Peterson tanks hold the oil tank and the water to air intercooler set up.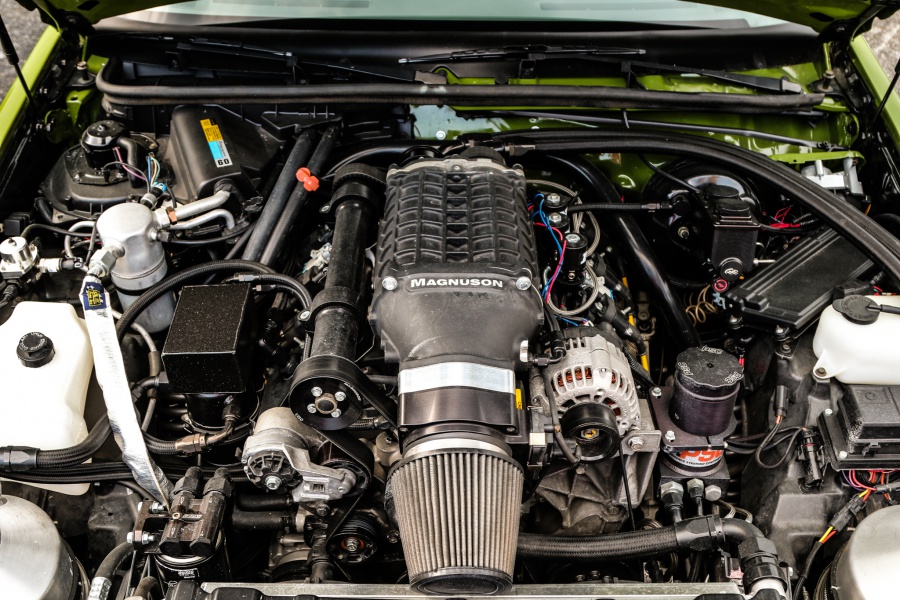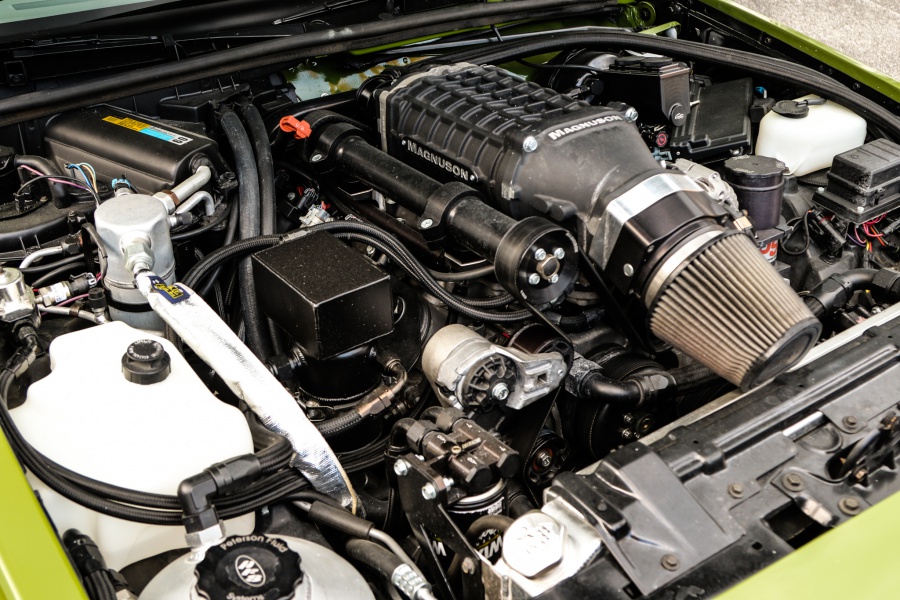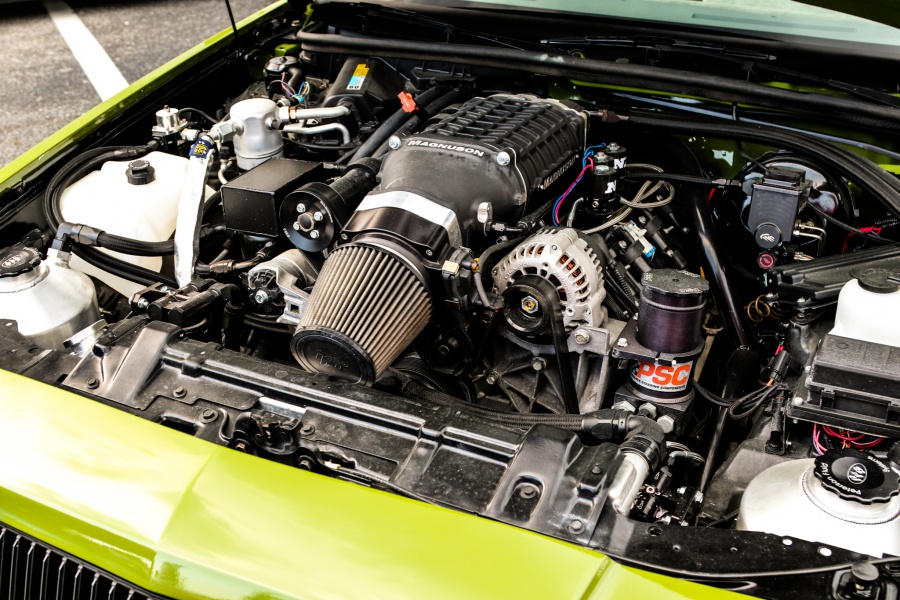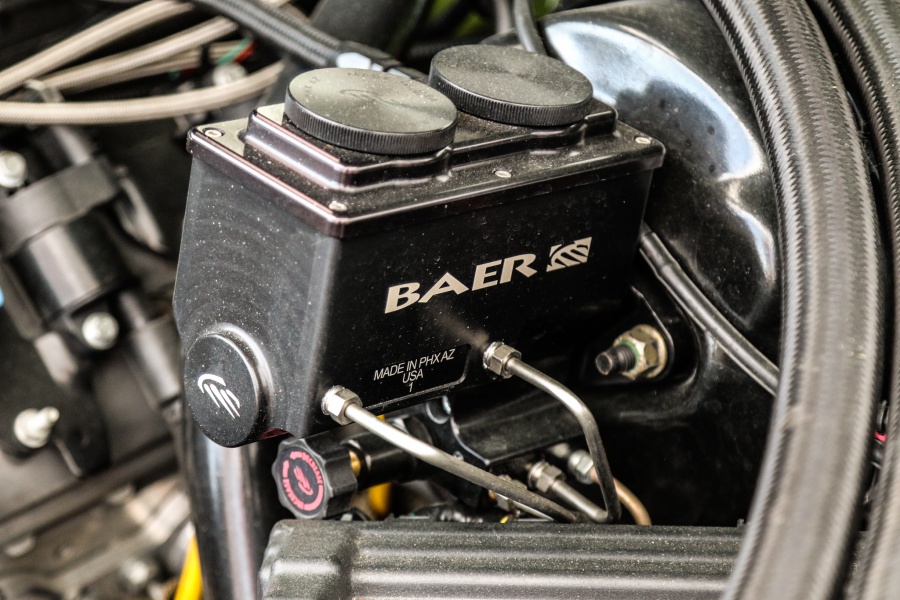 When we shot these pictures on Power Tour, the car only had about 30 miles on it and Ray was still dialing in the tune. Ray expects this set up to make well over 1500 horsepower. The entire set up is backed by a paddle shifted 4L60e that's built with the best parts Sonnax offers in order to stand up to the powerhouse in front of it. A set of Hellcat 525 fuel pumps reside in the factory fuel tank to give ample fuel.
Jungle Green
"This build took me three years and it's not quite finished," explained Ray. During that time he had the entire body off and everything was powdercoated – if it wasn't, then it was painted. This entire car was built in his garage, without a lift too. He looked for a long time to find the perfect color for it and finally saw it one day on a Jeep Renegade, Jungle Green. "You just don't see green G-Bodies much, and this color just grabs your eye," Ray stated. We have to agree, even from across the show grounds we spotted it and had to get a closer look.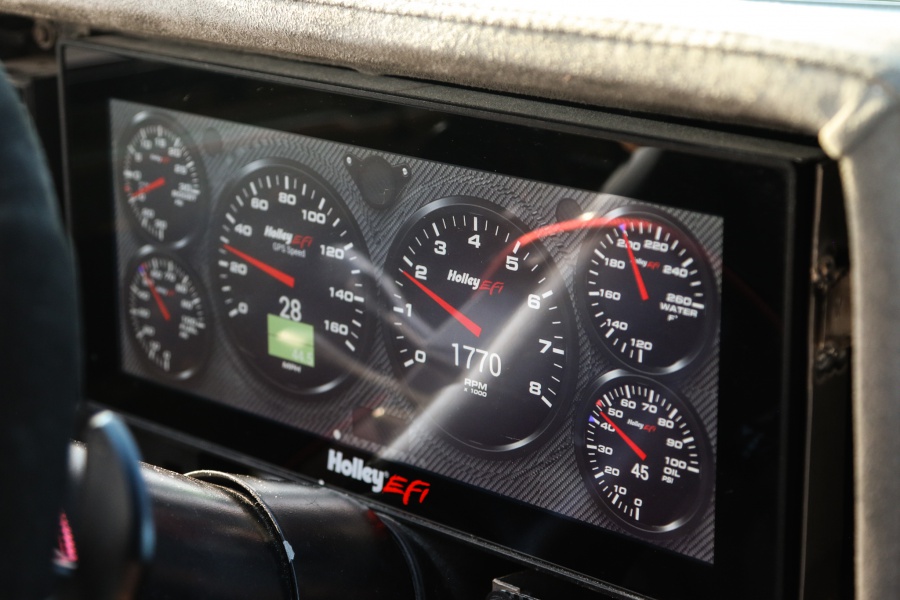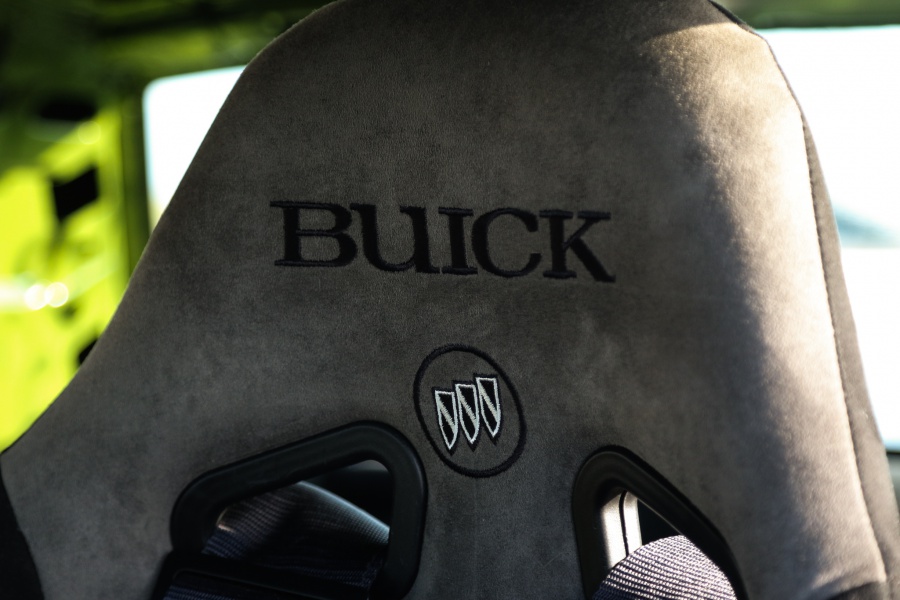 The car isn't quite finished yet, the interior had seats but that was about it. He plans on having the car at LS Fest in a few weeks and we know the tune will be dialed by then and he will be hitting the strip!