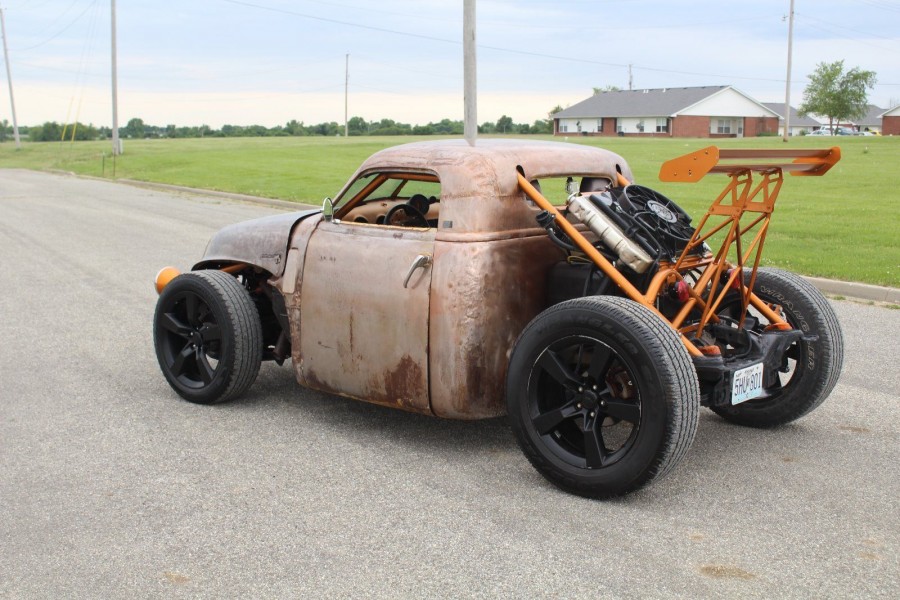 While strolling the pages on LS1Tech.com, we spotted this crazy autocross contraption. Here's the story from LS1Tech:
"It's a Chevy, it's a Mercury, it's a Hot Wheels, it's a … 1947 completely custom-built rat rod that's been the star of car shows, won autocross events, and painted streets black with plenty of burnouts.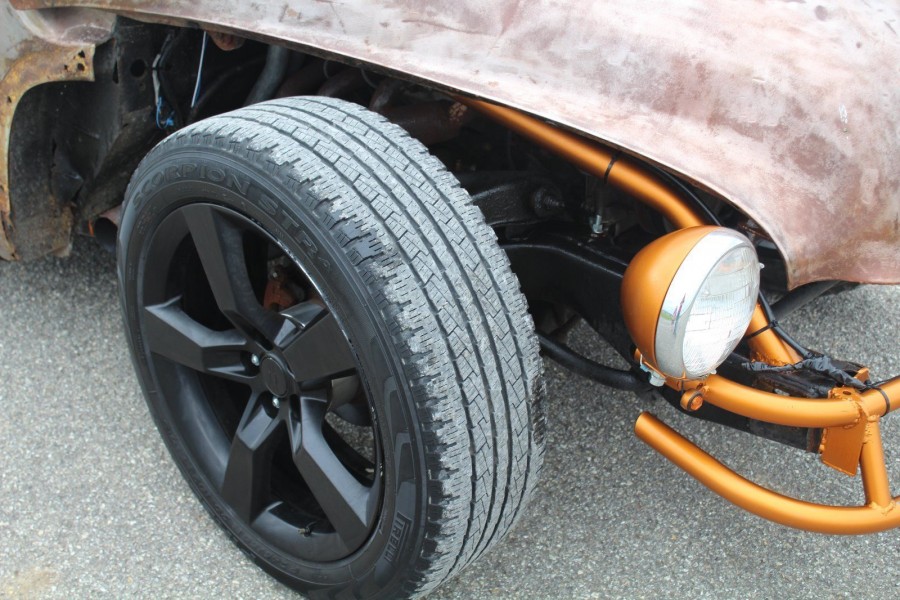 "Apparently all that is worth about seven grand. That's what this … um, thing sold for on eBay earlier this year. That's not a bad price for complete individuality.
"It all started out as a 1947 Chevrolet 1/2-ton pickup truck. But, as you can see, only the cabin and hood remains. For more power, a 5.3-liter LSX from a Chevrolet Tahoe was dropped in and mated to a turbo 400 transmission. The rear frame is from a 1995 Mercury Cougar, and the front is off a 1995 Chevrolet S10.
"The seller wrote in the description that the truck was "built to drive" and that he had logged more than 10,000 miles in it in the one year after the build was complete. Apparently, it gets close to 20 mpg, and despite having race seats with four-point harnesses, the seller said the ride is pretty comfortable with the independent rear suspension and Bilstein drop spindles in the front.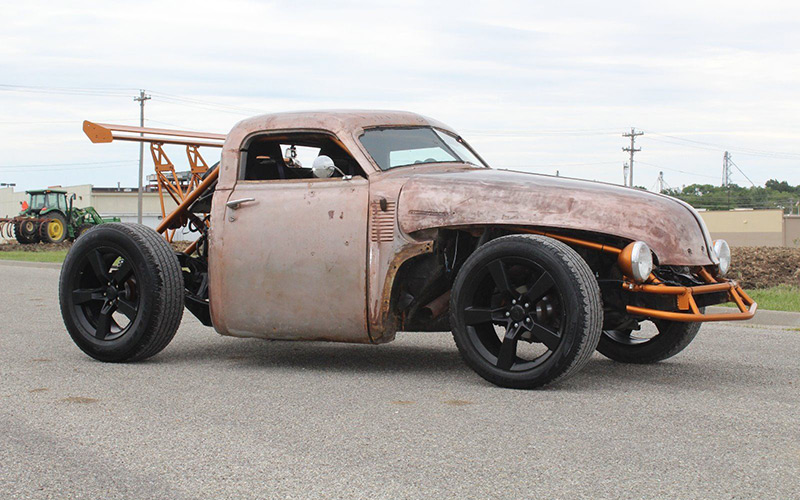 "If you don't read any of this, we'd completely understand. It's hard to stop staring. Especially at that wing."