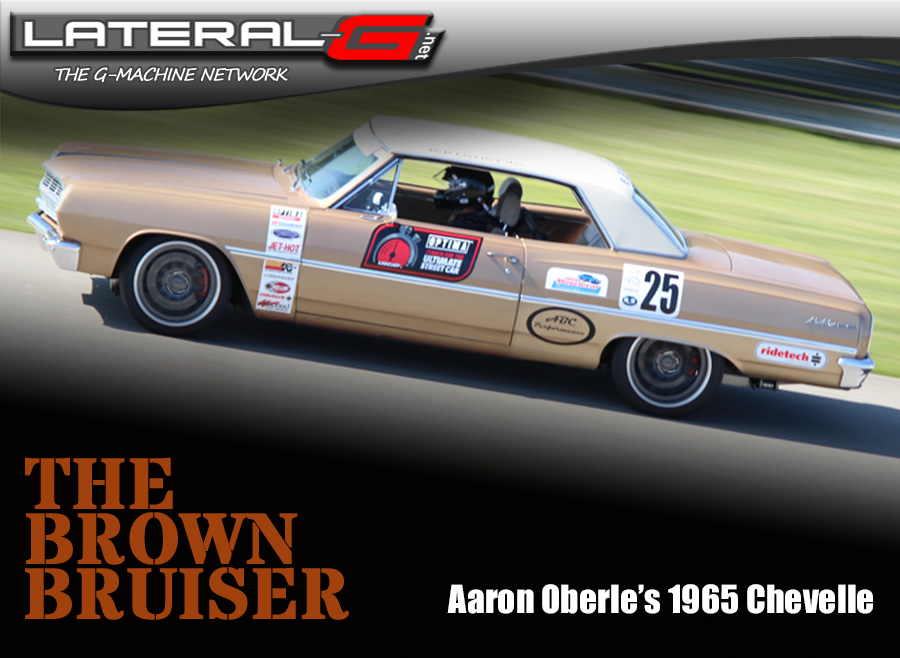 Bells, whistles, or air conditioning, this brown bruiser doesn't have them. Starting life as Grandma's grocery getter complete with a straight-six and air-cooled powerglide, this Malibu was anything but the bruiser it is today.
Aaron Oberle picked this car up from Grandma for a mere $6,000. The paint you see on it is still the original factory paint for the most part, the interior was original, and it only had 64,000 miles on the odometer. Some might take this car and keep it as a survivor – a stamp in time. Oberle knew that he had much bigger plans for his Malibu, which he affectionately nicknamed "G-Velle." He says the reason for wanting a G-Velle was after riding in his buddy Tom Farrington's 1966 Chevelle. One ride and he was hooked like a fish!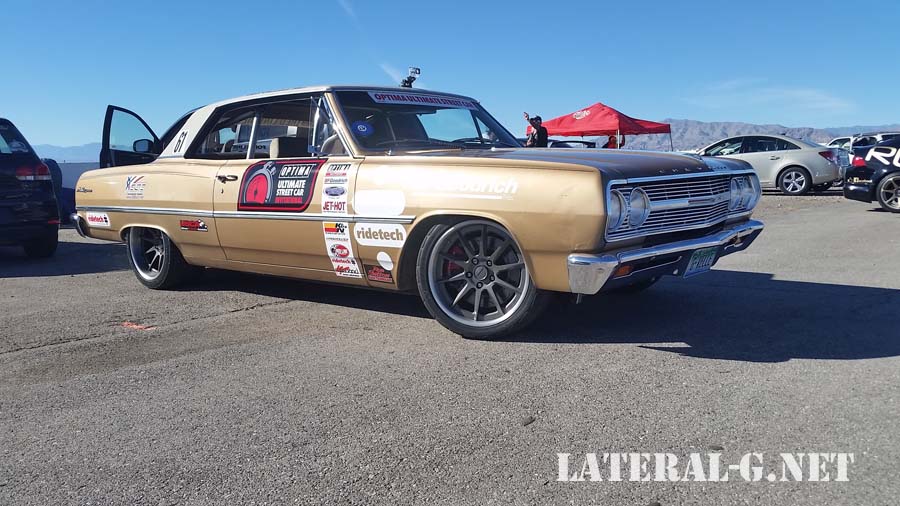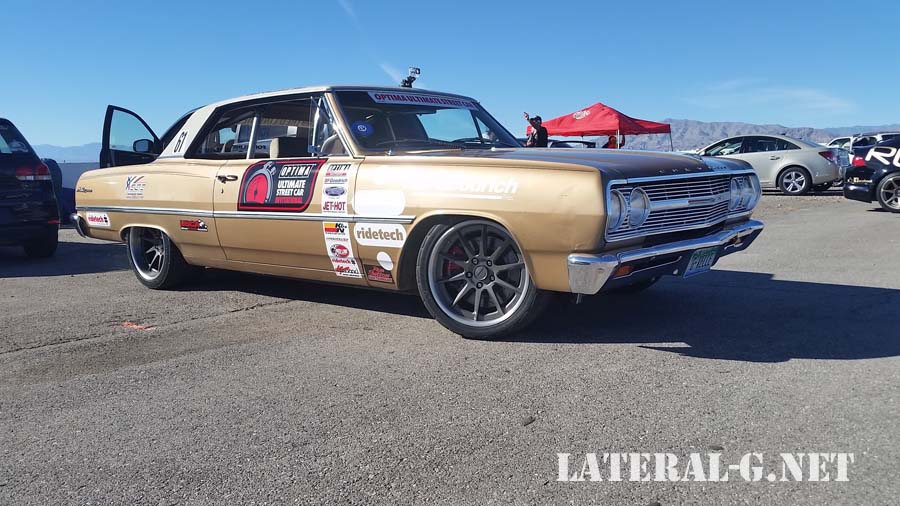 We started following Oberle and his journey a few years ago when he picked up the car. Then one cold Christmas we swung by his house, to see a rolling chassis, and the body hanging from the ceiling about three feet from the chassis. Fast forward a year and half, and we caught back up with him, with a completed and very competitive car.
Putting The "G" In Chevelle
G-Velle is the perfect nickname for this bruiser. Oberle knew he wanted a streetable car, that could pull Lateral-G's on the autocross and road courses as well. He also wanted to be able to throw the family in and cruise to a burger joint, or drive it to work when he felt like. It was a tall order. To start, he stripped the car down to the frame.
The frame remains a factory A-body frame, with some modifications to it. To start, he trimmed up the rear frame rails to install a mini-tub kit from ABC Performance. Once that was finished, he boxed the entire frame to dramatically increase the rigidity. With the frame finished, he started installing suspension. The entire front suspension is from ABC Performance as well, with their tubular A-Arms finished off with RideTech T.A.'s with remote canisters. The rear suspension received a coilover conversion kit from ABC Performance and another set of RideTech coilovers to finish off the car. Lastly, a set of C6 brakes rounded out the stopping power.
The last part to make this a rolling chassis was a set of wheels and tires. Aaron called up Forgeline and ordered a set of RB3C's. The fronts are 18×9.5" with a set of 265/35 BF Goodrich Rival's wrapped around them. The rear are 18×10.5" with a 295/35 tire, respectively.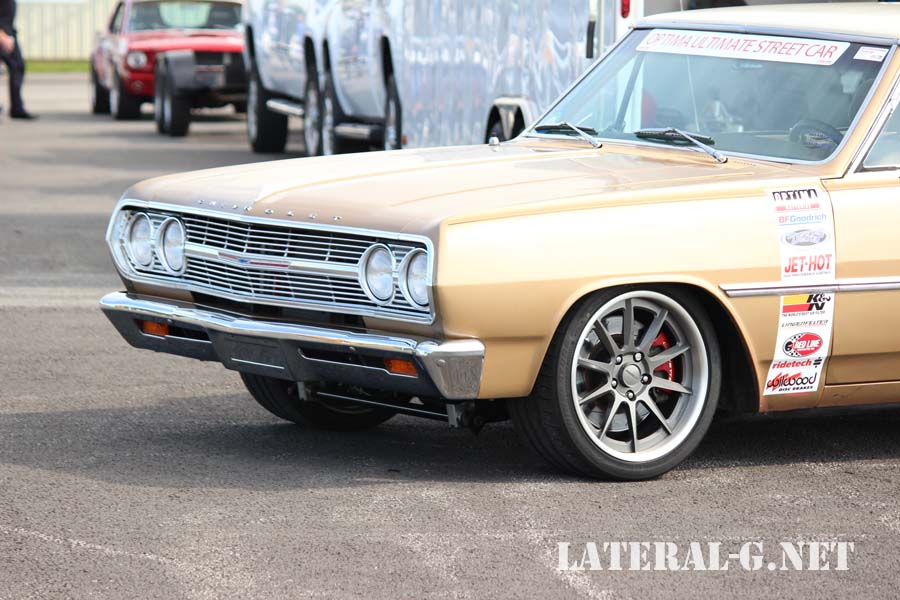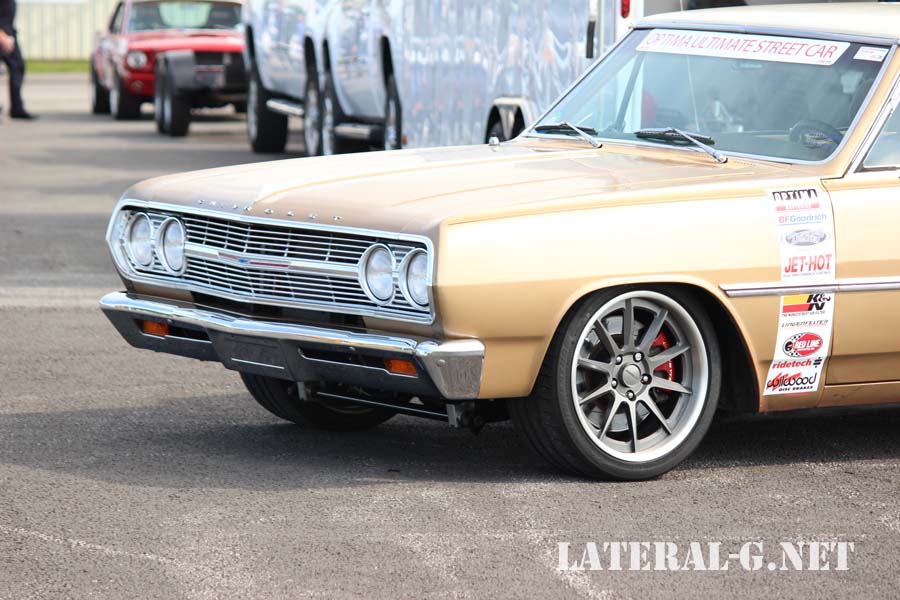 Get Up And Go!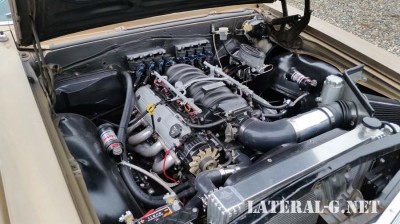 Before setting the body back on the chassis, Oberle went ahead and installed the driveline as well. The motor is a stock LS1 with some additional goodies thrown in. To start, a Comp Cams XFI RPM X269 bumpstick was installed to allow the motor to breath. A set of 241 heads were utilized, and a Lingenfelter intake manifold with Holley fuel injectors finished off the top end. A set of Hedman mid-length headers finished off the motor, with the ignition system handled by a Holley HP EFI set up.
Backing the LS engine is a six-speed T-56 transmission, which allows Oberle to boil the hides in 1st gear, and still sip fuel in 6th cruising down the highway. The transmission was completed with a slightly modified B&M Ripper shifter. The power then twists its way to a Ford 9" rearend that's filled with 31 spline axles, Eaton tru-trac and 3.70 rear gears. This combination put down 383 horsepower and torque at the rear wheels, no slouch at all. But there's always room for improvement, right?
We should also mention here that Aaron is a Mechanical Engineer for a living. He has a shop full of CNC machines, lathes, and the smarts to make just about anything that comes to mind out of metal. With that being said, Aaron couldn't resist making a few one-off custom billet pieces for his ride. He machined up remote firewall coil brackets, clutch master mount, brake distribution block, EGR cover, cold air divider, air intake, and the cherry on top is the complete accessory drive system, all done by himself.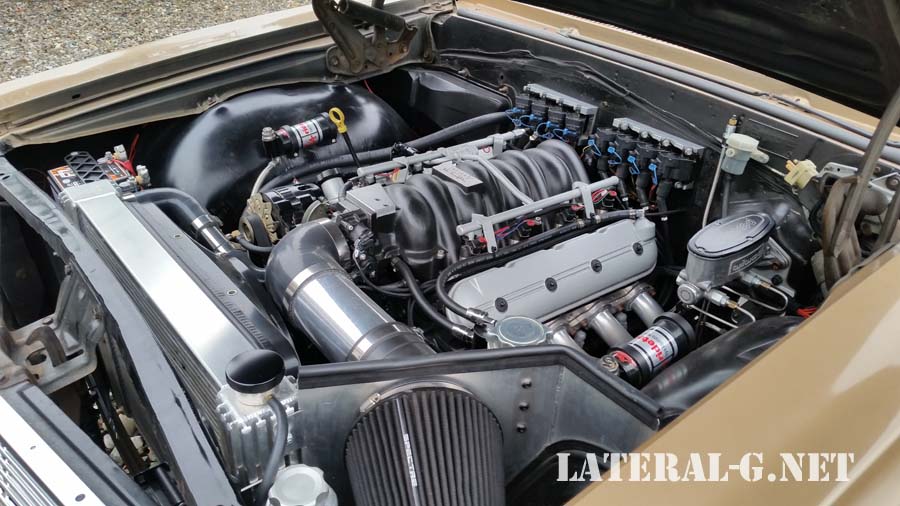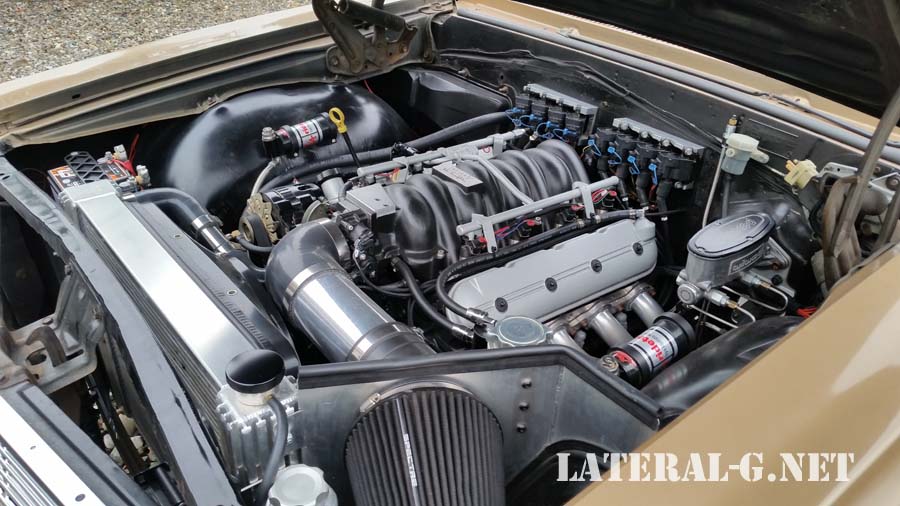 Too Close For Missles, Switching To Guns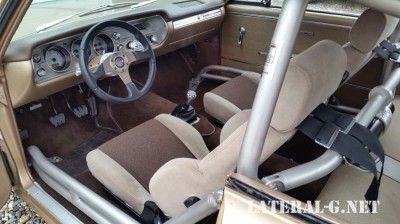 The cockpit of this bruiser has remained pretty much stock from when Grandma drove it. Oberle added a harness bar, so he could run a set of four-point harnesses. These hold him in his custom made Recaro Expert-S seats that were upholstered in brown to match the rest of the car and interior.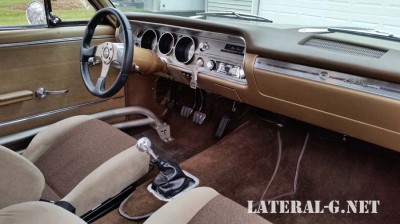 Keeping tabs on the vitals of the car is a set of Dakota Digital VHX gauges. These gauges also allowed him to document the fastest he has taken the car, which happens to be 130 MPH around the banks of Daytona International Raceway. Naturally, the interior has lots of one-off billet parts too. Our favorite one is the lightweight, NASCAR style shift ball.
There's no frills with this interior; It's basic and to the point. There's no power windows or locks. There isn't even air conditioning or heating. If you're cold, wear a jacket. If you're hot, roll down the window.
Tire Smoke and Exhaust Fumes
With his Chevelle finally finished, Oberle hit the tracks. Over the last year he's gone to over a dozen different events, from Pittsburgh International Raceway, all the way to Daytona and everything in between. He wanted to say thanks to Tom Farrington and Billy Utley for their patience and guidance as he built this brown bruiser.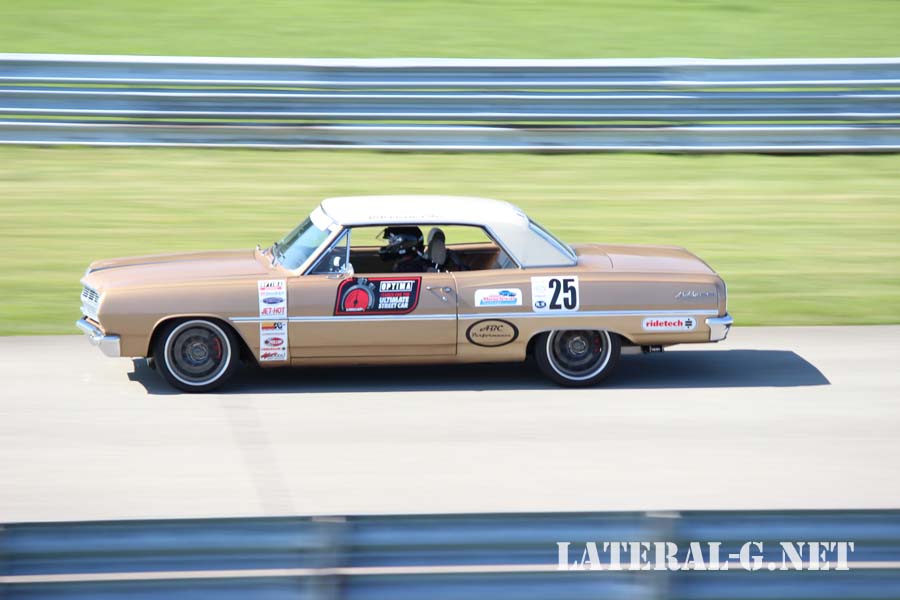 Before we could finish this story though, there's more to tell. Only a few days after we shot this car, Aaron's wife surprised him with a new MAST Motorsports LS engine to give the car some more go. But before he had time to install the engine, Oberle strapped down the car and headed to SEMA and to compete in the OUSCI event. This is one car that will never be finished, and we can't wait to see more out of it!