Eddie Motorsports – Made in Rancho Cucamonga, CA
Known for their billet aluminum hood hinges, accessory drives, and other parts – Eddie Motorsports makes quite a few different products. Located in Rancho Cucamonga, CA we stopped by to really see if they make everything in-house.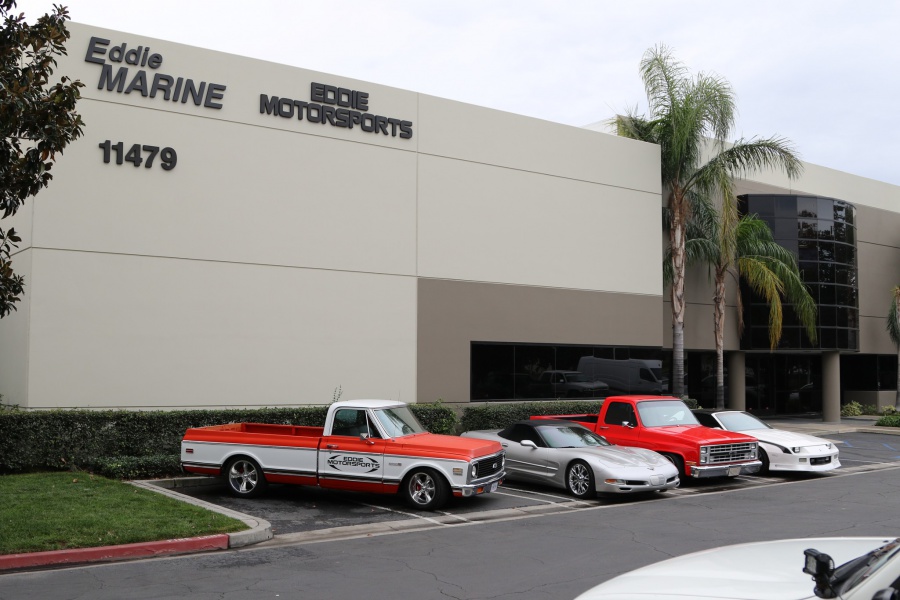 We caught up with Larry Ashley, Operations Manager. He told us that "Eddie Motorsports has a past longer than you think. Eddie Marine was started in January of 1993 by Ed Borges. We were and still are a manufacturer of high quality billet marine parts. After years of hard work Eddie Marine became one of the leading manufacturers of high-quality marine hardware in the world. In 2009, Ed took his knowledge of manufacturing high-end billet parts along with his love of classic cars and started Eddie Motorsports."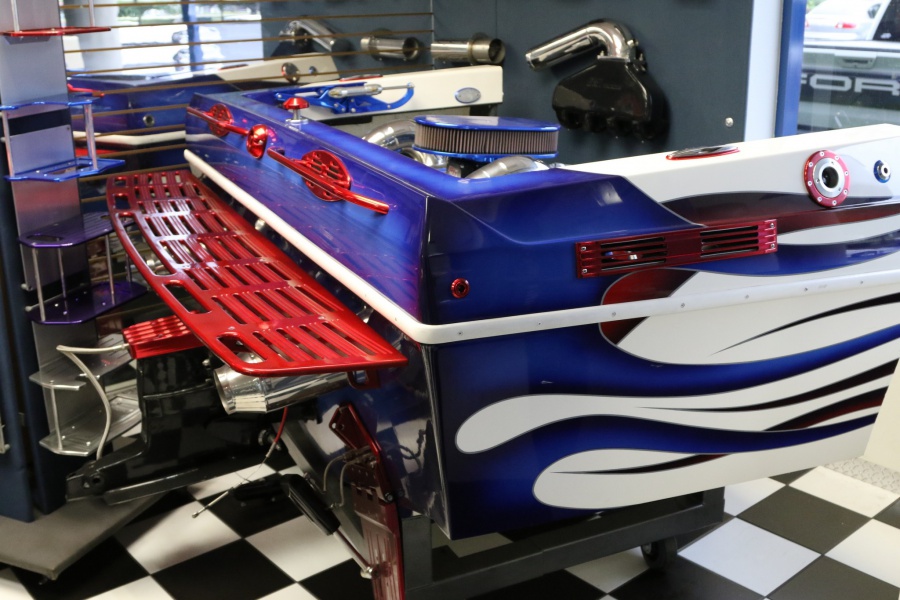 Their first product was hood hinges for classic classic cars. Things quickly took off and soon Eddie Motorsports was pumping out high quality billet pieces. These pieces were quickly adopted by builders as they were high quality American-made pieces, but priced the same as imported knock-offs.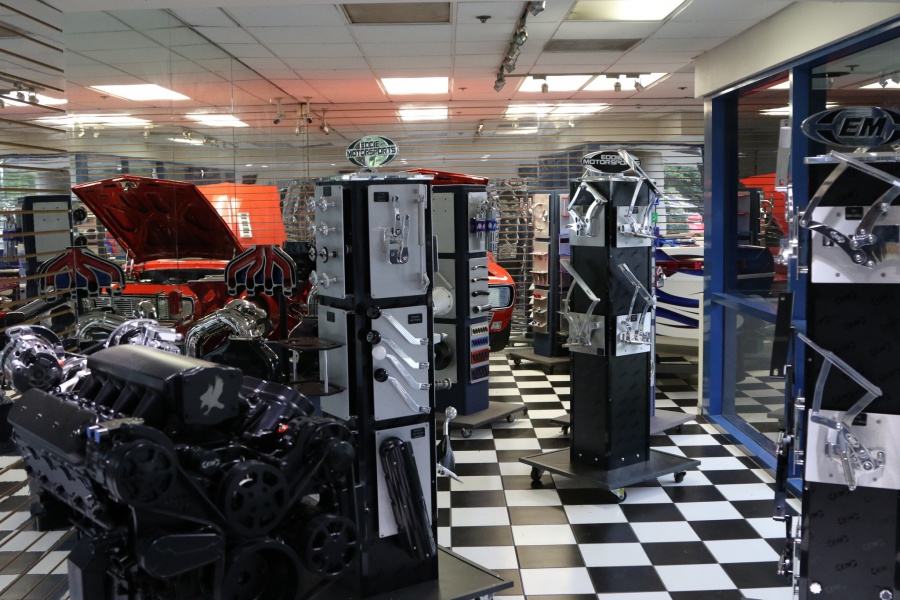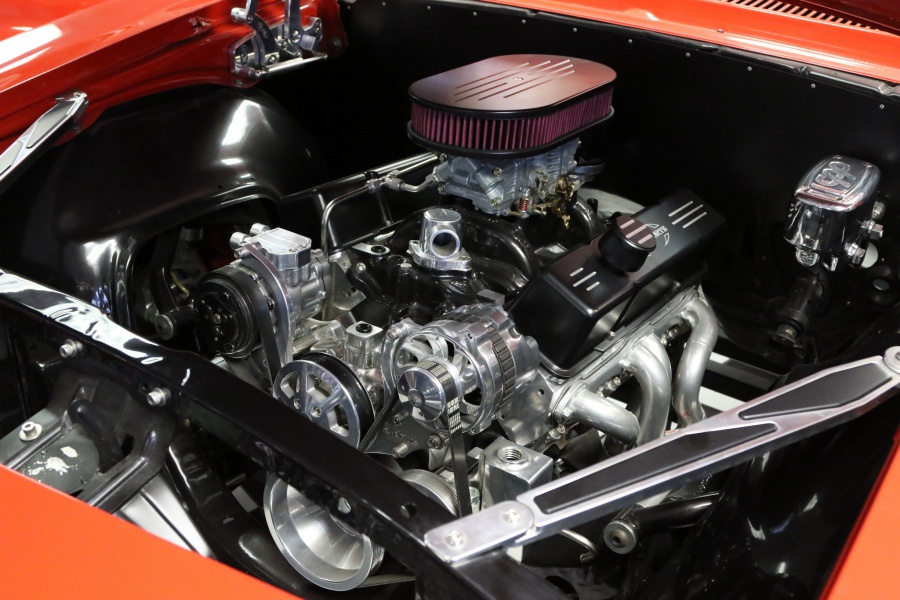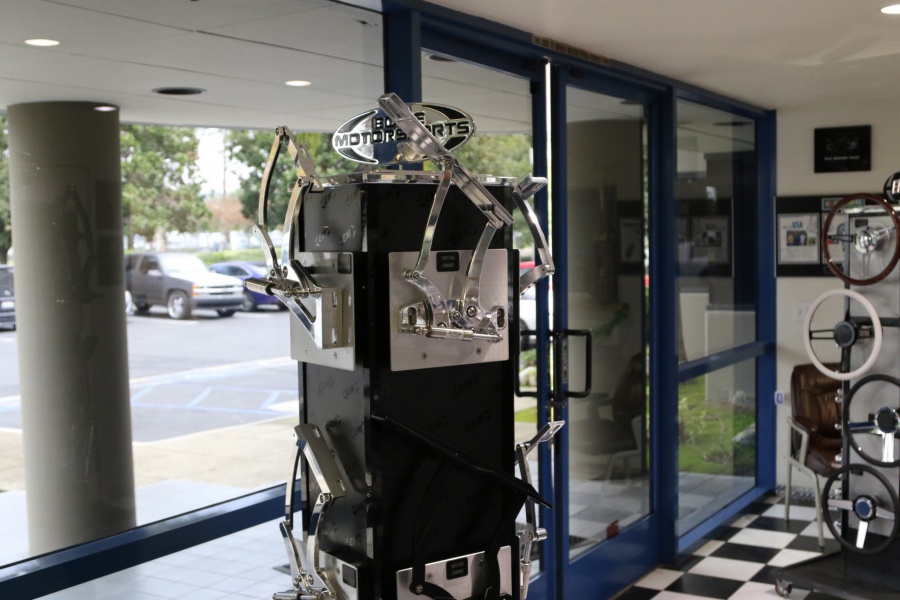 While they started with a few basic pieces, Eddie Motorsports continues to grow and improve their product line. They make serpentine systems for a host of different applications and many that other companies don't touch. Their pieces can be ordered in black, raw, polished or chromed as well to suit your style.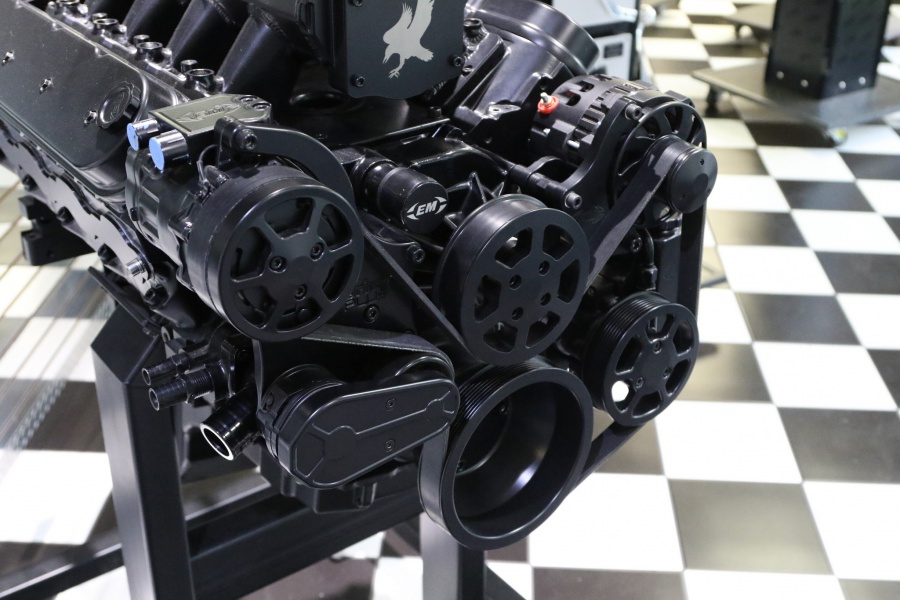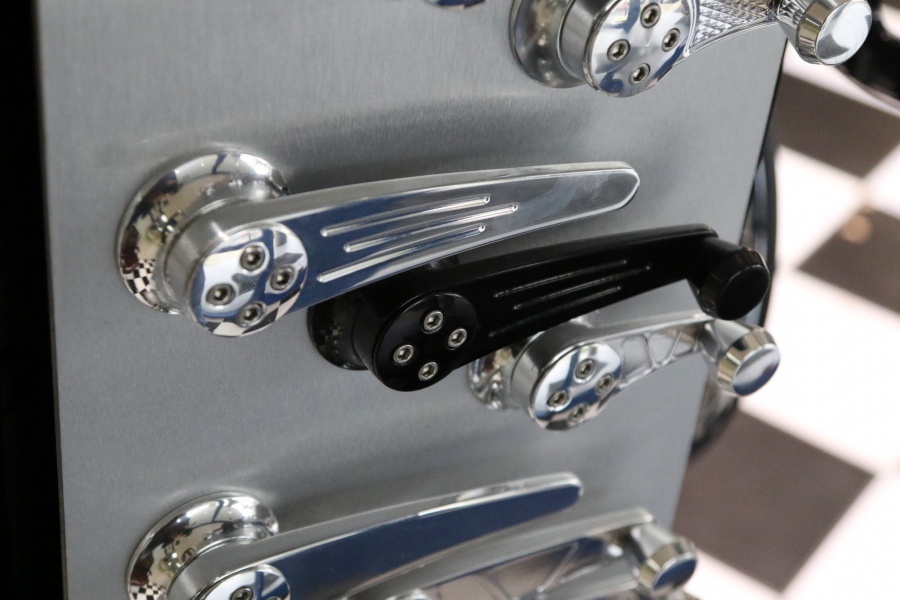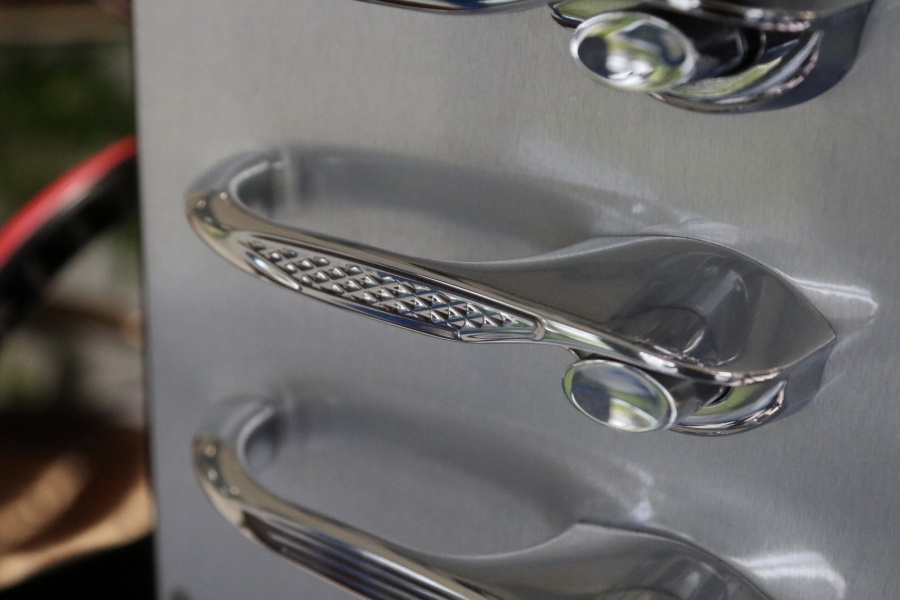 We've even used Eddie Motorsports hood hinges on our Project No-Name Chevelle, along with a complete 8-Rib pulley set up that has been flawless for thousands of miles. The hood opens and closes so smooth – there's no chance of going back to stock.
What we really wanted to see though was the inner workings of Eddie Motorsports. Some companies have things done off shore, do a little machining and call it Made in the USA. Walking into the production area of Eddie Motorsports it was easy to see that everything is done right there in-house.
When you call Eddie Motorsports,  you get a live person right here in Rancho Cucamonga, CA.
Walking through the factory, everywhere we looked was rows of CNC machines humming away. Many of the pieces they make require multiple set ups and move from machine to machine as they go from a solid block of billet aluminum to a finished piece.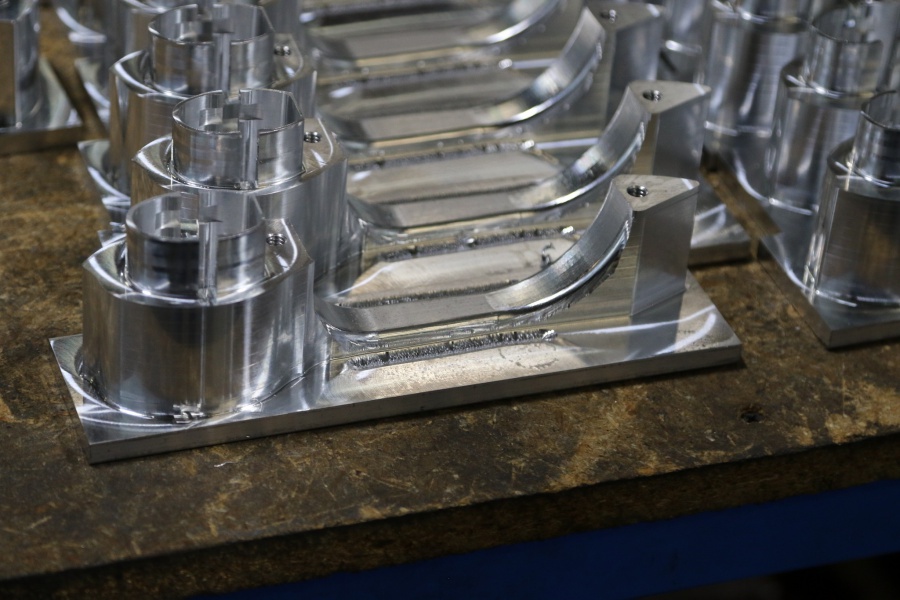 Check out these door handles! They too started life as a solid block of billet aluminum and are slowly machined down into a precise door handle. We used a set of these on Project Way-Gone and the fit/finish of them was better than anything else we've seen.
Everywhere you look, there's carts full of pieces in various stages. Here we spotted some hood hinges in production along with hood braces. It was fun seeing the different parts and trying to figure out what they would eventually be. The workers there really took pride in their work too – we saw them checking every piece for measurements and fits before allowing it to move on.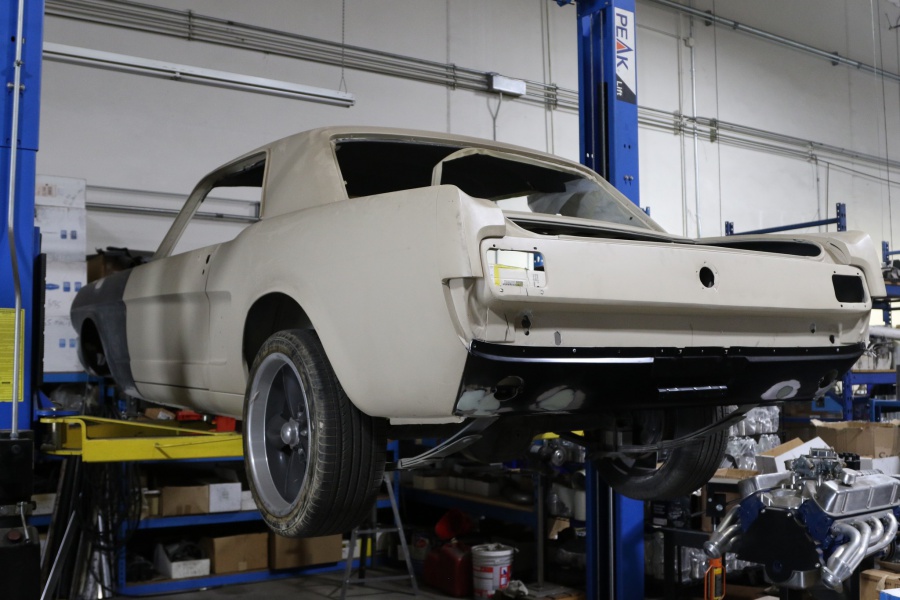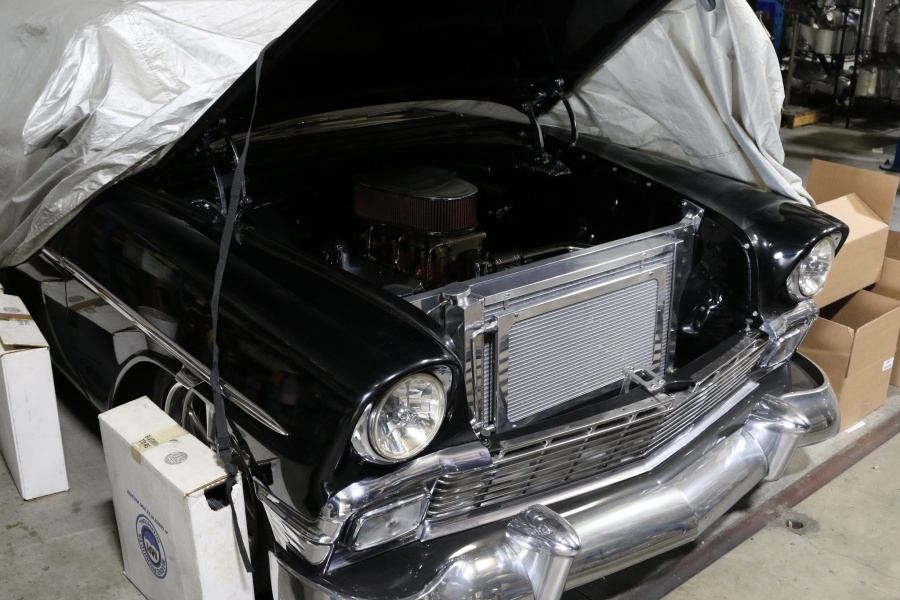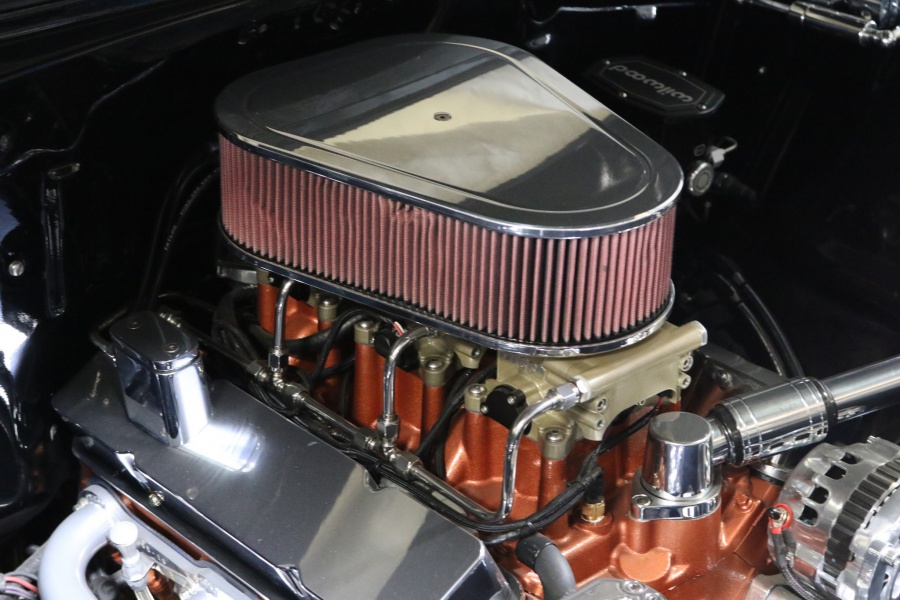 One way that Eddie Motorsports builds parts is by building cars! This allows their creativity to flow in the beginning to come up with parts, but then also to test fit them on real world examples. Here's a 1956 Chevrolet Bel Air they are finishing up and getting ready to hit the show circuit along with a 1966 Mustang that's just starting it's journey. Larry told us that "this Mustang is going the full Pro-Touring treatment with a complete TCI Engineering chassis under it" – we can't wait to see what they come up with for it!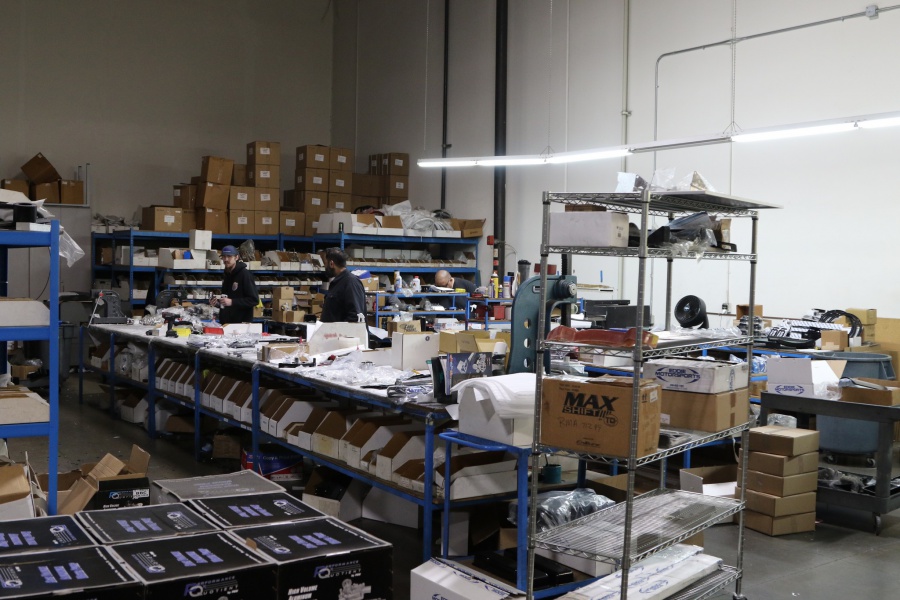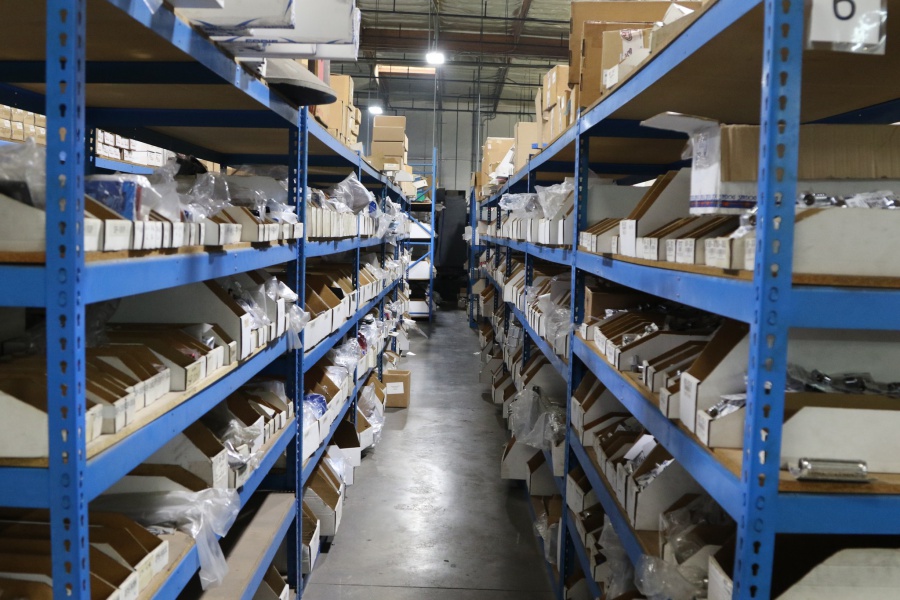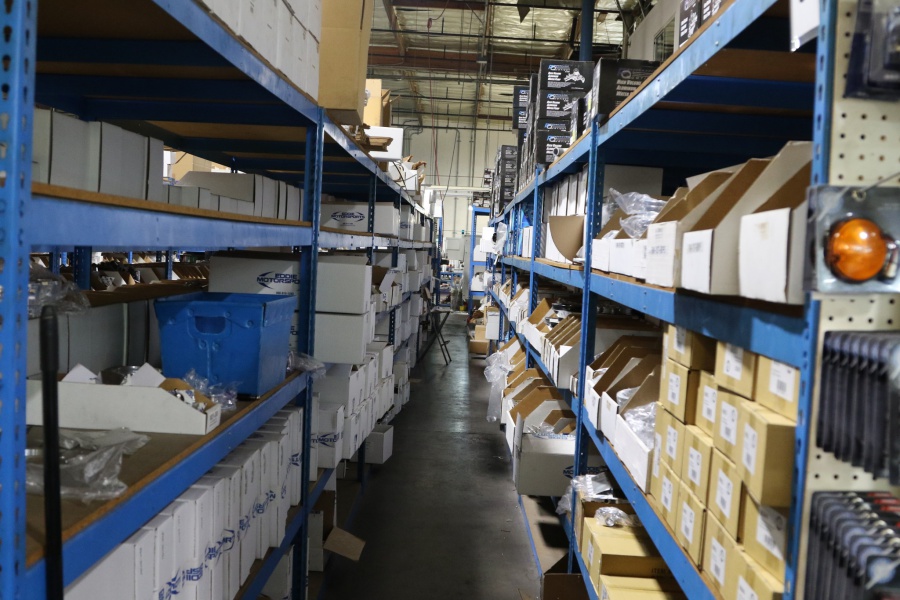 On the other end of the building is where they have final assembly. These workers assemble everything, package them, and ship them out or stock the shelves. There was rows and rows of parts sitting and waiting patiently to be shipped out to your door. Their entire facility was very impressive and we can't thank them enough for opening their doors for us to take a peak!
For more information on Eddie Motorsports give them a call at (888) 813-1293 to order a catalog or hop on their website at EddieMotorsports.com!