Restomod Air was a must-see stop when we were on the Hot Rod Power Tour earlier this year. We first met Restomod Air a few years back at SEMA and were extremely impressed with their new approach to bringing style to the aftermarket air conditioning world.
You've heard of Classic Auto Air, their parent company which offers basic off-the-shelf air conditioning kits. One day while working a show their President, Mike Rejkowski chatted with a fellow employee. "All the air conditioning systems on the market look the same. They are plain and have a lack of style," commented Mike. That simple comment was what led to the birth of a new era in aftermarket air conditioning – Restomod Air with its slogan "Ultimate Style and Killer Performance."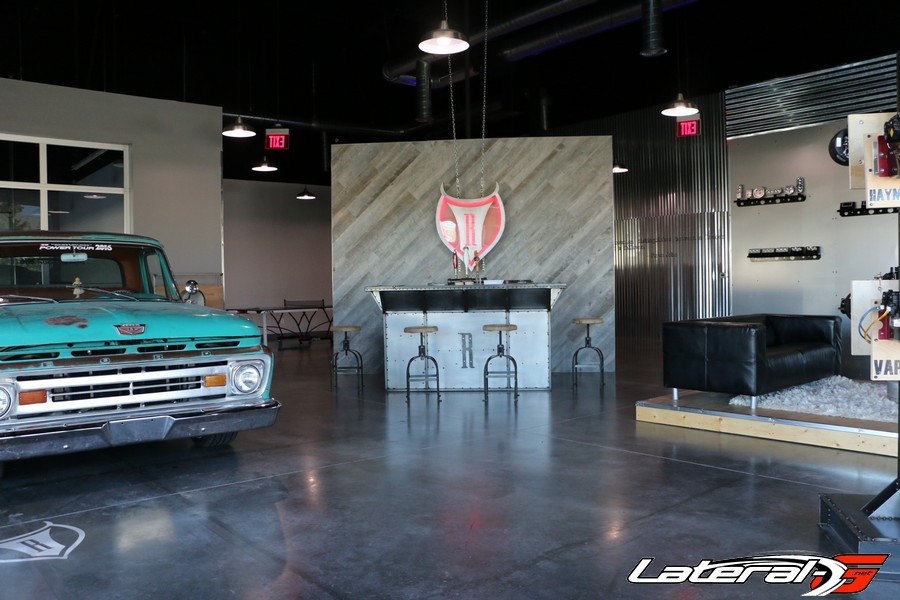 While they perform amazing, the real jewel in their crown is their style. The vents aren't just basic chrome plastic ones. No, they are bad ass machined billet just like you have for your rims or shifter. The brackets that even hold the evaporator unit in place is anodized for a touch of style and to differentiate themselves from anything on the market. You see, Restomod Air ain't your momma's air-conditioning company, they ooze style and attitude every step of the way.
Upon entering the building, we could see that Restomod Air has a different feel. We've been to other companies where you walk in and you don't know if they sold car parts or life insurance. There's no doubt where you're at with Restomod Air. The offices were cleaner than a doctors office with well thought out decor. Parked inside the office was their F100 truck, fresh off the HRPT. "Normally we have a bar here in the middle," explained Gary their Salesman. The bar was still coming off the tour when we stopped by.
After being shown around the offices, it was apparent that their style is a way of life for them, not just for show. Every office and room has a dedicated purpose and has been styled to match accordingly. Even the conference room had a corrugated wall with lights and cleanliness a surgeon would be jealous of. All the details were thought out and executed too – for example the lights on the cubicles weren't some off the shelf light. They were a single barrel carburetor they ripped the guts out of and tossed a light inside.
That same style and mentality didn't stop at the offices. We were fully expecting to see a dusty workshop out back, but that wasn't the case. That same level of organization is genuinely carried throughout the entire company from top to bottom. The entire warehouse was clean, organized and efficient. It wasn't a massive facility either, they are just extremely proficient at what they do.
After getting the nickel tour, Gary was showing some of their new products. One of them was installed on the F100 in the showroom, their phone based AC system. Inside the truck there was no AC knobs, the entire system is controlled via a phone. "With this we give the user the ability to have full AC, yet retain a smooth clean look on the dash. We are also able to go into the system to diagnose issues the users may have," explained Gary.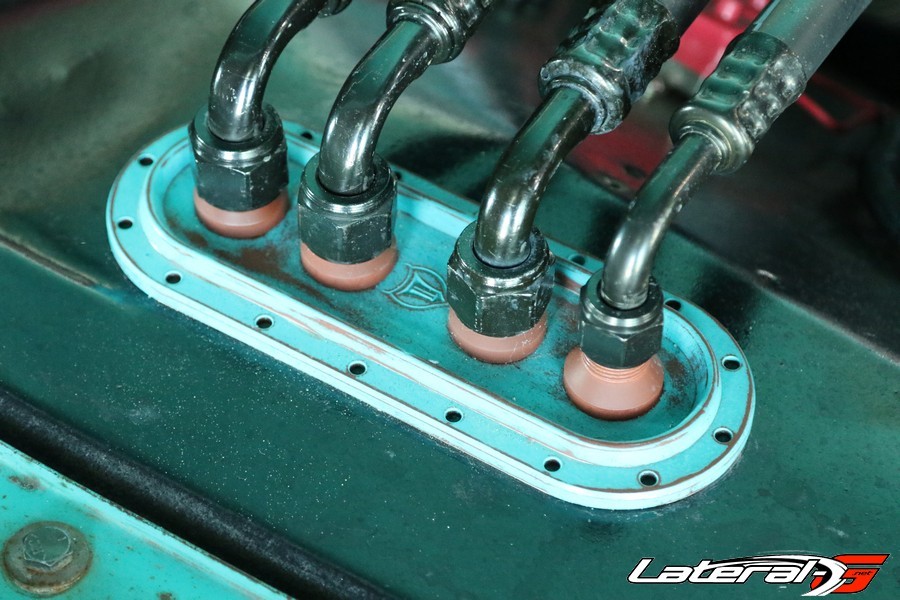 Next time you're looking for an air conditioning unit for your car, give the folks at Restomod Air a call at (866) 784-4278!