Flying Sparks Garage's 1969 C20 Garfield Truck!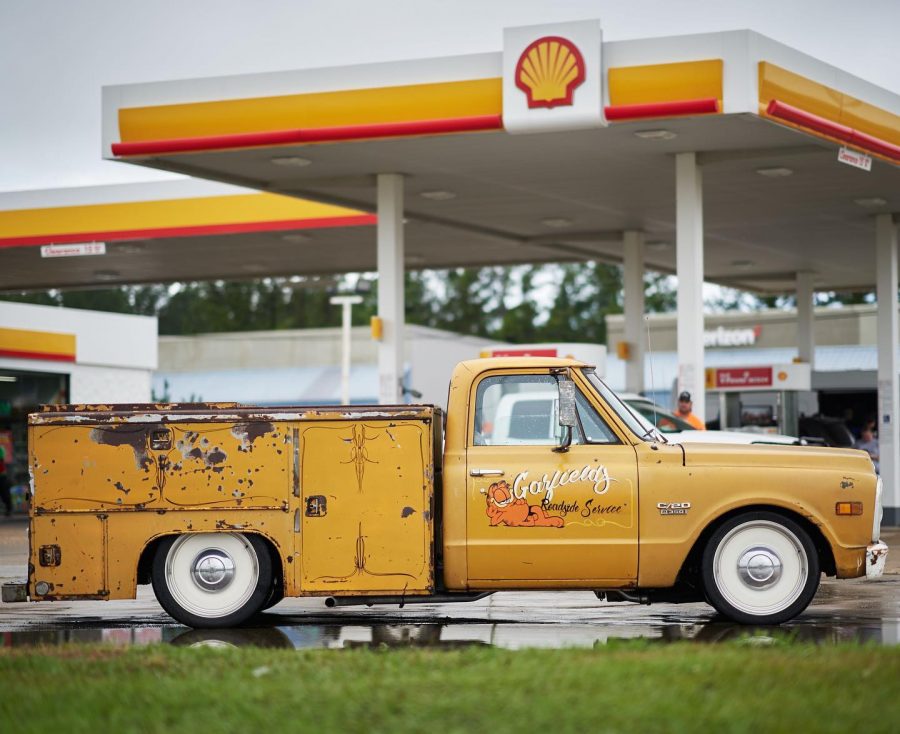 It's been awhile since we've checked in with the Husband and Wife duo of Flying Sparks Garage. They have been busy! During Power Tour we caught up with them a bit and saw their latest build, a 1969 Chevy C20 truck with a utility bed. The paint job reminded them of a sly cartoon cat, so it's now named "Garfield!"
Naturally this truck was quite the adventure for Emily and Aaron! They drove up, slapped some new tires on the rig and drove it right back home before tearing into it before Power Tour. Watch here as they pick the truck up before making the 800 mile trek back home.
Once they got the truck home and did a thorough assessment a game plan was hatched for Garfield. They knew if they were going to put a lot of miles on it that the suspension would need some help. They started by removing the bed while cleaning up the frame and prepping it for a four-link suspension from none other than
RideTech
. Naturally they decided to put this truck on air ride to give it the proper stance it needs.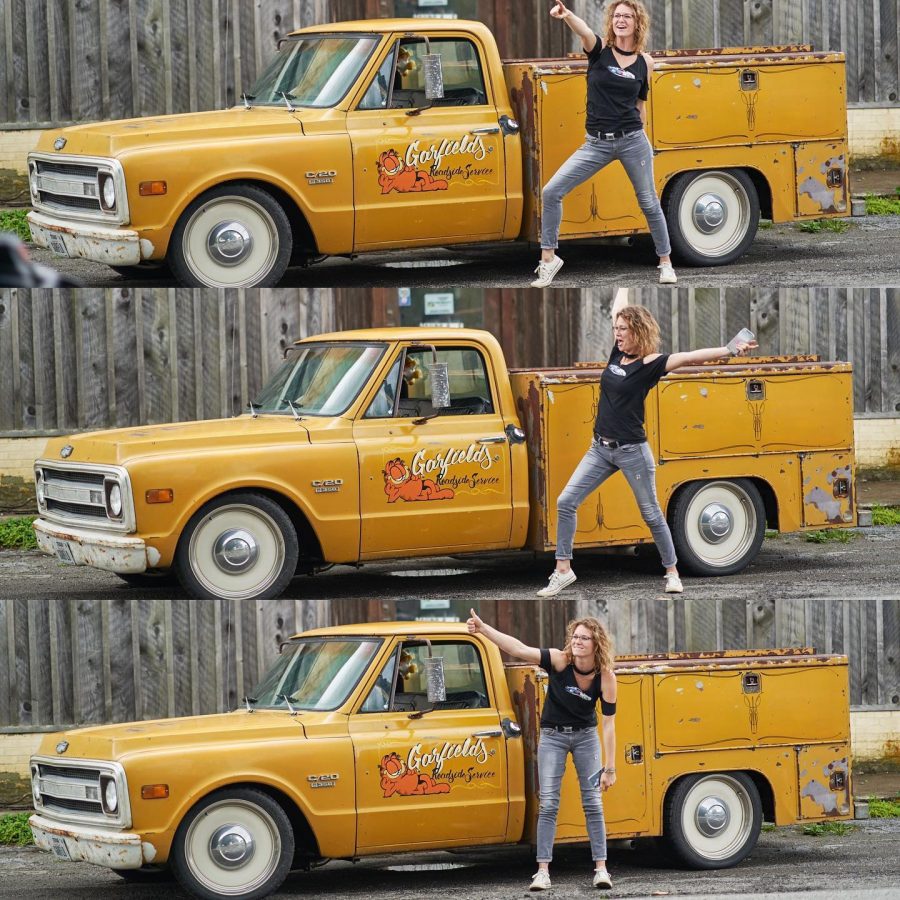 In this episode they go ahead and take the cab off the frame then take a little time to clean up and paint the frame along with the underside of the body. Once they had a clean slate to start with they rip apart the front suspension for a rebuild and to install the front RideTech air ride suspension set up.

Lastly once the truck was finished they take it camping! No better way to break in a truck than going camping right? They even tow a boat with it! Here you'll see the new Detroit Steel Wheels on it as well. They even slid in an A/C unit to keep the bed of the truck cool while they sleep – that's trick! Emily also shows us how the RideTech air ride bluetooth set up works.
Make sure to subscribe to their YouTube channel where they are always doing cool car stuff!