A Truly Custom Wheel with Forgeline
There are many aspects that can make a car stand out from others. A big blower sticking through the hood, a radical paint job, or maybe a killer interior. Regardless of that, there are two key elements that can make any car go from bland to bad-ass: wheels and stance. Stance is handled with your suspension, but wheels are a bit harder.
In order to get that perfect set of wheels, you'll need to pick a set that not only fits, but looks even better. Once your car is sitting right on a killer set of wheels, it doesn't matter what engine is under the hood or how many colors the paint job is.
Last year we talked with Forgeline about what goes into a wheel. From the dynamic loads and unseen loads that a wheel sees during high speed racing. We learned a great deal about what goes into the design of a wheel and that it's not just a pretty design.
One thing that we noticed about Forgeline is their abilities to build a wheel. One thing you can see is the different designs, different powder coating and finish options. But one thing most people don't realize is their ability create a truly custom wheel.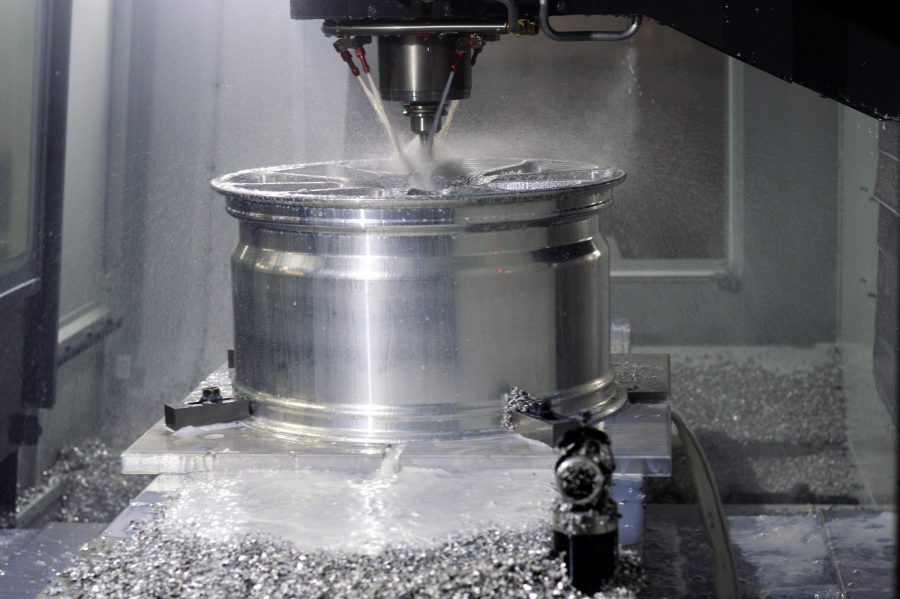 What Defines A Custom Wheel?
Recently we were talking with David Schardt, President of Forgeline about what defines a custom wheel. "Most wheel companies say custom but only have a few select backspaces available, but on our three-piece forged wheels, we can do any backspacing," explained Schardt. Most wheel companies claim to have custom sizes, but those are still within a specific range, width or diameter. That works for most builds out there, but what if you have a really unique build that requires a specific size requirement?
That's where Forgeline comes into play. "We can literally build a three-piece wheel any size you want. If you want it 20″ in diameter, and 20″ wide or 17" in diameter with a 3" width, we can do it – even though you'll never find a tire to fit it," laughed Schardt. What this means is that if you have that unique build that requires a backspacing, they can do it within thousandths of an inch, not quarters of an inch.
When you're trying to stuff the biggest tire possible under a car, the fitment of the wheels is absolutely crucial. "Forgeline also takes into consideration everything to do with the wheel fitment; brakes, fender, inner fender, stud size, axle, etc." explained Schardt. When you order a Forgeline, it's truly a custom wheel made to your exact specifications and not an off-the-shelf wheel chosen from a few different sizes.
"In house we have over 70 different standard finish options, but through Prismatic has over 1,000 different colors that we could use," continued Schardt. These different color options can be different from the center, the inner and the outer to create a truly unique and custom finish.
If powder coated isn't your thing, they have different options there as well. "We can polish the wheels, brush the wheels, or do a combination of polished and brushed," explained Schardt.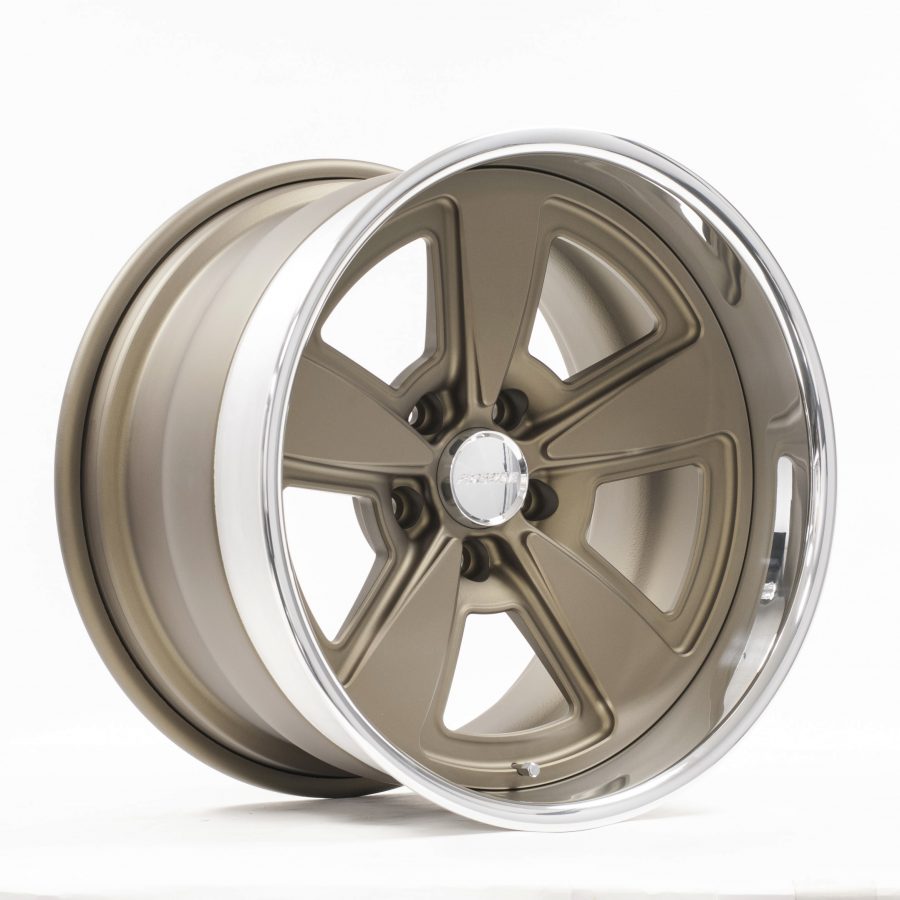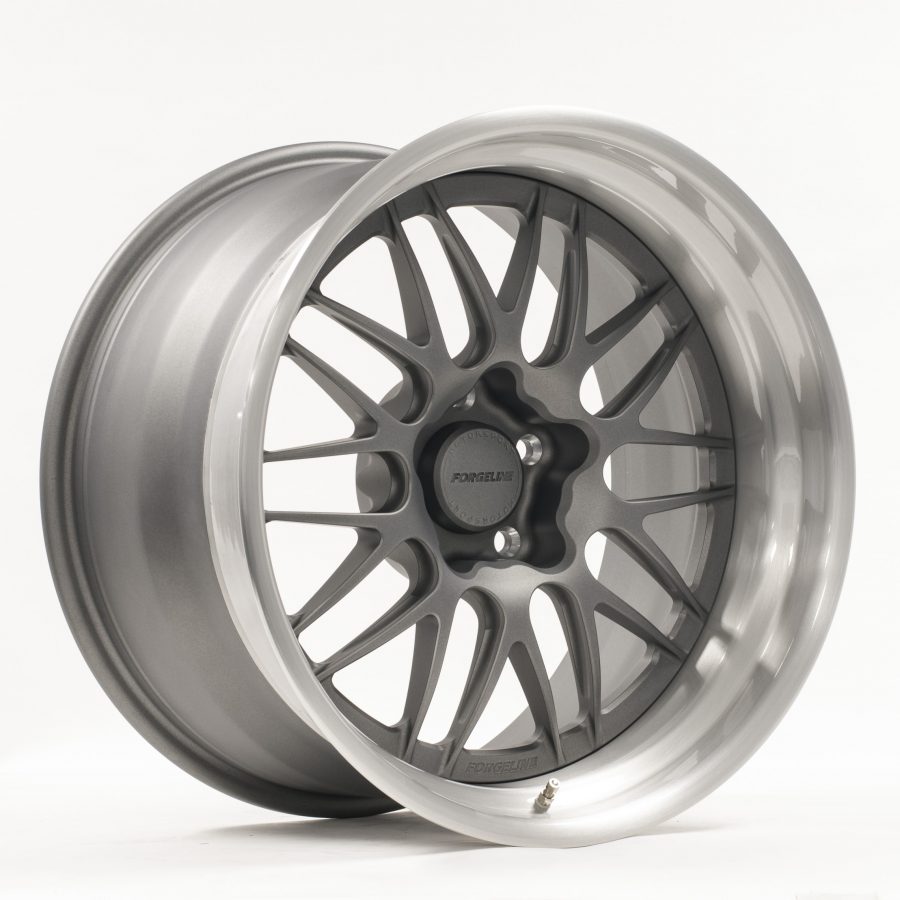 Even the bolts used the assemble the wheels are chosen to the specific wheel and you have options from a piston head style, to a socket head or even titanium. in addition, the center caps on the wheels are offered in different variations from flat, to engraved with Forgeline or even custom engraving. "We can put your logo on the center cap of the wheels," explained Schardt.
What it all boils down to is when you're ordering a set of wheels from Forgeline, you're starting with a blank slate. You don't just order a basic design and wheel size – every single aspect of the wheel is 100% done to your standards from the sizes down to the finish of the bolts to assemble them.
For more information or to see the full Forgeline line-up, visit www.Forgeline.com or call them at (800) 886-0093